#Business #Featured #Ideas
Location intelligence platform Carto raises a $61 million Series C round
Location intelligence platform Carto has raised a $61 million Series C round, led by New York-based venture capital Insight Partners, as well as Accel, Salesforce Ventures, Hearst Ventures, Earlybird, and Kibo.
Founded in 2012, CARTO provides enable end-to-end analytics workflows and location-based service, allowing hundreds of thousands of users to display locational data on interactive maps to compare, optimize, balance, and make decisions. Whether it's optimizing billboard sites, balancing sales territories, or designing supply chains, Carto helps its clients create maps and visualizations out of disparate data points.
The main target clients of Carto come from business industries such as Real Estate, Financial Services, Telecoms, Government, and many more.
According to the data management needs of the GIS developers, data scientists, and analysts, Carto offers cloud-native, on-premise, and hybrid deployments to support them connect their various data sources, including data warehouses and business intelligence (BI) tools. Carto supports the data format from multiple sources. Users can connect to cloud data directly, but also upload local files for historical data.
With support for data warehouses (Amazon Redshift, Google BigQuery, or Snowflake), databases (PostgreSQL, MySQL, or Microsoft SQL Server), or cloud storage services (Dropbox, Box, or Google Drive), Carto provides a fully cloud-native approach to spatial analytics. This solution is more scalable, interoperable, and cost-effective for working with spatial data through Spatial SQL. Spatial SQL uses same kinds of elements and structure as regular SQL, which is compatible with all modern analytics stacks.
After that, Users can operate and enrich their data using SQL queries. Carto also provides their own data catalogue for its clients. The company has compiled around 10,000 data sets from both open data sources and private providers. Carto's spatial data consists of road traffic, human mobility, financial, housing, points-of-interest (POI), and other public and premium datasets.
After data enrichment and management, users can conduct spatial analysis and perform spatial analytics using Carto's self-service Carto Builder in the cloud, which can help teams create maps in a short time period. All of the spatial extension from Carto runs on top of all the major data warehouses, giving users a complete, performant, scalable, and secure suite for geospatial analysis. Furthermore, a Python package called Cartoframes can be used to integrate Carto into existing workflows, which is convenient for data scientists.
Carto has built a business relationship with lots of customers, such as Renault, JLL, Bumble, DHL, T-Mobile, Coca-Cola, and Mastercard. Besides, Carto also participates in Europe's NextGenerationEU program.
Except for USA and Europe, Carto also raises the interests from China. With a 1.6 billion population, China has the biggest potential location intelligence market. However, there are some potential competitors from China existed, including Geohey, GeoQ, and Changjing.AI.
After 9 years of development, CARTO has established a team with more than 150 employees spread across the US and Europe. The headquarter of CARTO is located in New York, with additional offices in Madrid, Seville, and London. Carto had raised some $31 million before now, including its previous $23 million Series B round in 2015.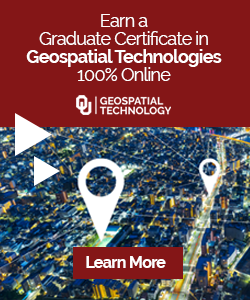 The community is supported by:

Next article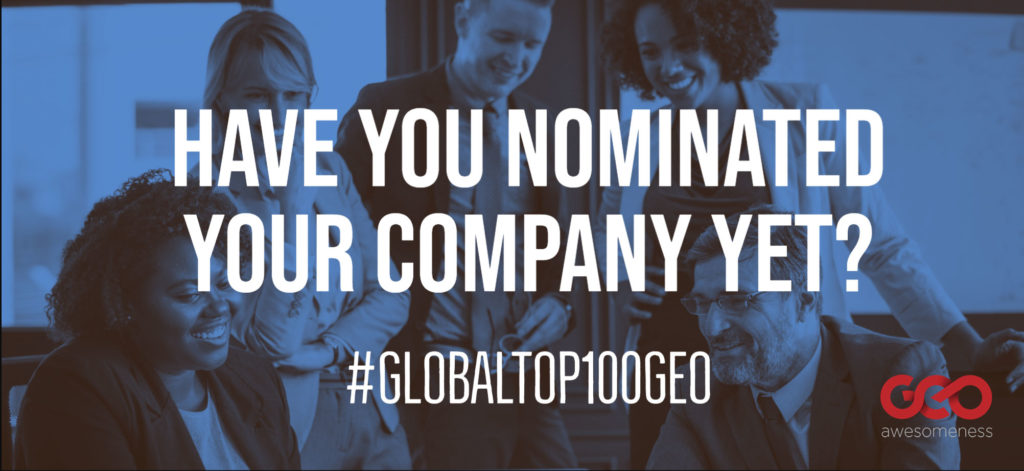 #Featured
2022 Global Top 100 Geospatial Companies – Nomination status and deadline
2021 is slowly inching to its grand finale and so is the deadline for nominating your company to the #GlobalTop100Geo list aka 'Top 100 Geospatial Companies' compiled by Geoawesomeness since 2016. Many of you have written to us in the last days requesting for clarifications and a short extension in the deadline for nominating your company.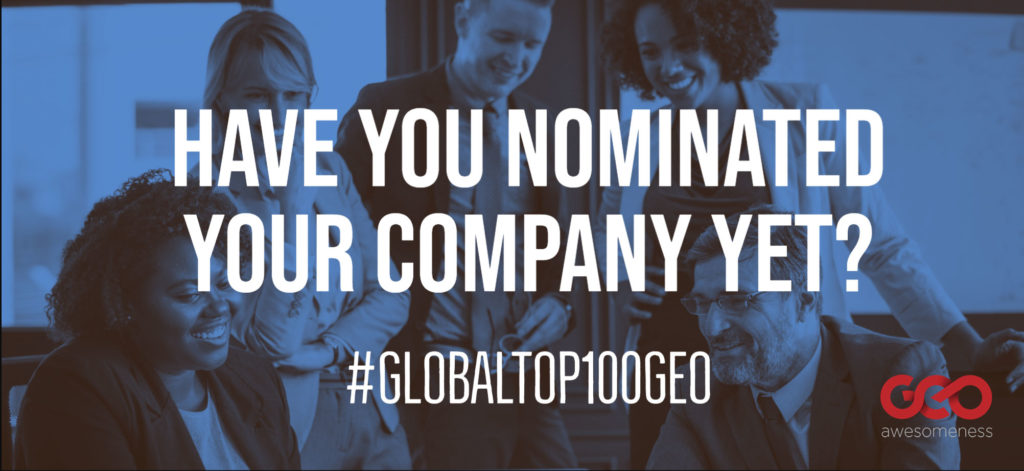 In order to make it easier for you who haven't yet had the opportunity to nominate your company – we have decided to extend the deadline for nomination from 15th December 2021 to 24th December 2021.
NOW is the chance for you to nominate your company and present it in all its glory to the wonderful panelists 🙂 Quite a few new companies in the geospatial sector have taken the opportunity to nominate themselves. Double-check that your company is nominated and if not, make sure to do so.
Here is the link to check if your company has already been nominated.
Here is the link to the official nomination form.
Frequently Asked Questions
How can I ensure my company is considered and potentially makes it to the 2022 list? 
As the age old saying goes 'out of sight, out of mind' – if you don't nominate your company then its very likely that your company isn't considered. Therefore the best chance you have to ensure that your company makes it to the 2022 list is to ensure that you or a member of your company nominates it via our form.
When will the list be published? 
31st January 2022 – Join the geoawesomeness team and the panelists in our live event where we will announce the list and more (register for the 2022 #GlobalTop100Geo reveal).
Who decides the list? What is the process?
The list will be decided based on the votes by 12 Geospatial experts. Here are the experts who will decide the 2022 list:
and
Whom do I contact in case of questions or clarifications? 
Please send us an email at info@geoawesomeness.com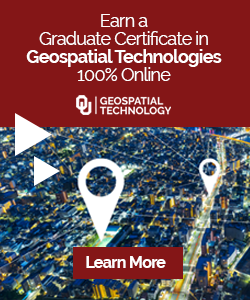 Read on