Events
All digital and IRL events of relevance to the geospatial community in one place. Interested in hosting an event together with our team? Send us a quick message!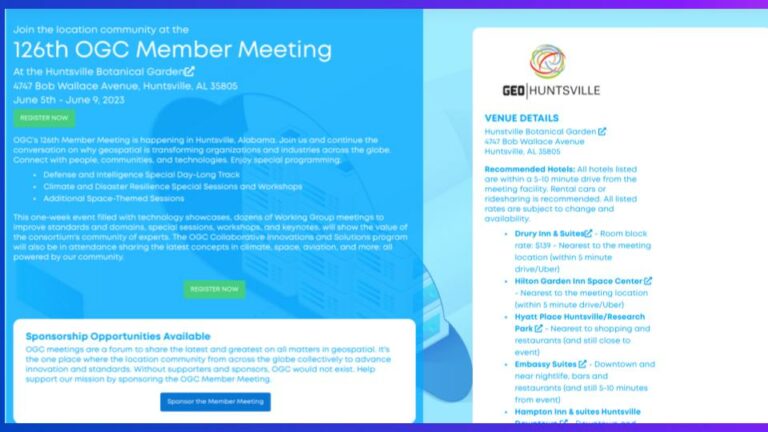 OGC's 126th Member Meeting is happening in Huntsville, Alabama. Join us and continue the conversation on why geospatial is transforming organizations and industries across the globe. Connect with people, communities, and technologies.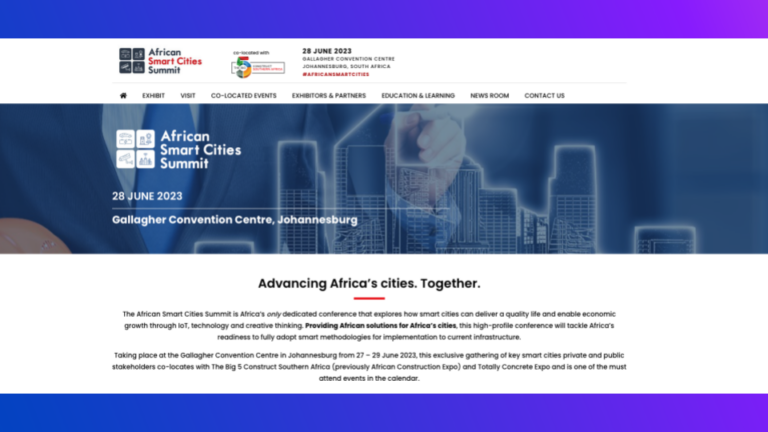 African Smart Cities Summit
The African Smart Cities Summit is Africa's only dedicated conference that explores how smart cities can deliver a quality life and enable economic growth through IoT, technology and creative thinking. Providing African solutions for Africa's cities, this high-profile conference will tackle Africa's readiness to fully adopt smart methodologies for implementation to current infrastructure.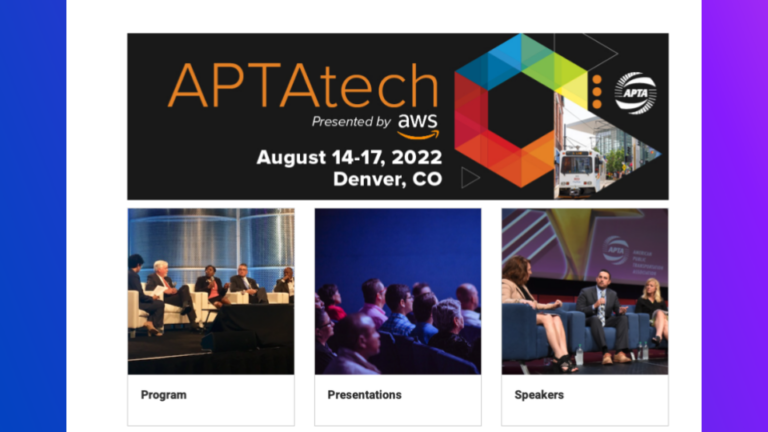 As APTA's preeminent transportation technology conference, APTAtech explores how the public can use innovative technologies to better navigate transit including emerging technologies in fare payment systems, autonomous, and zero-emission vehicles, equity, cybersecurity readiness, workforce capacity, real-time open data services, and ridership challenges.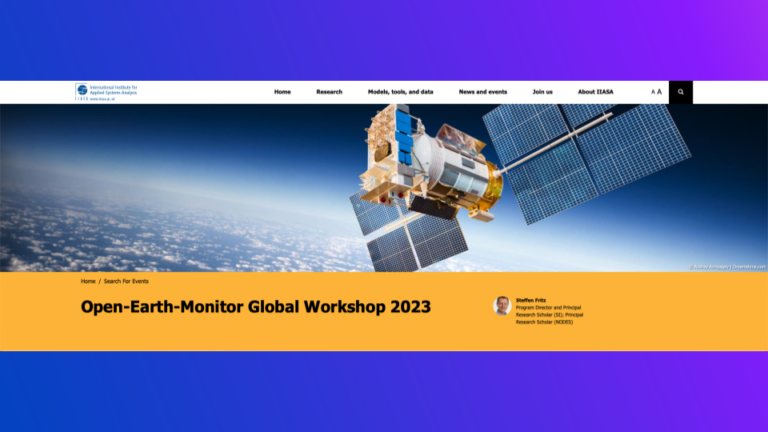 Open-Earth-Monitor Global Workshop 2023
Decision makers, European research networks, business developers, and NGOs are invited to be the protagonists of the Open-Earth-Monitor Global Workshop 2023 from 4 to 8 September 2023 in Bolzano, Italy to test and improve open-source environmental monitors and dive into Open Earth Observation and Machine Learning technology to support the European Green Deal.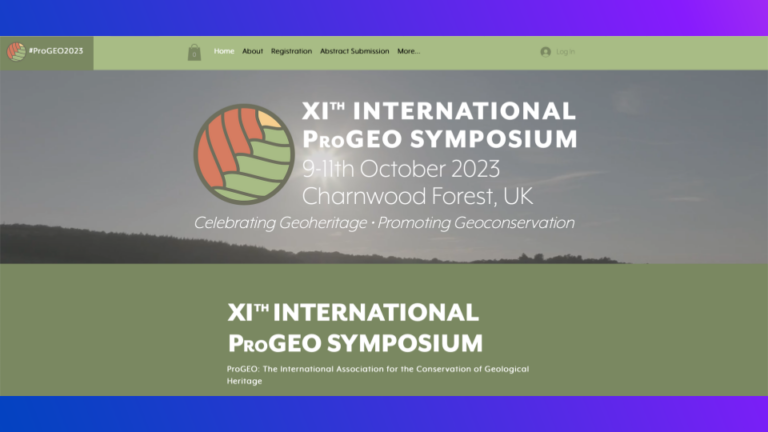 11th International ProGEO Symposium
The symposium is an international event open to scientists, students, educators, professionals, decision-makers, and anyone involved in geoheritage and geoconservation. The meeting will promote communication and collaboration amongst attendees from all over the world, and provide a space to discuss new challenges and threats in geological conservation.
Past events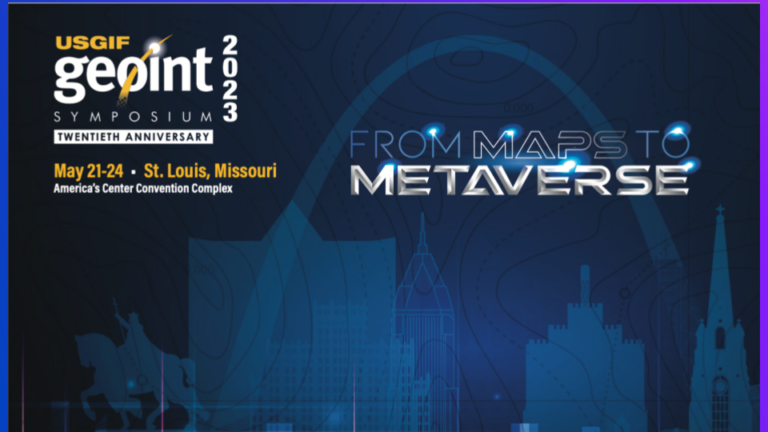 USGIF is excited to invite you to join us at the GEOINT 2023 Symposium May 21-24 in St. Louis, MO. We'll be celebrating the 20th anniversary of our first gathering.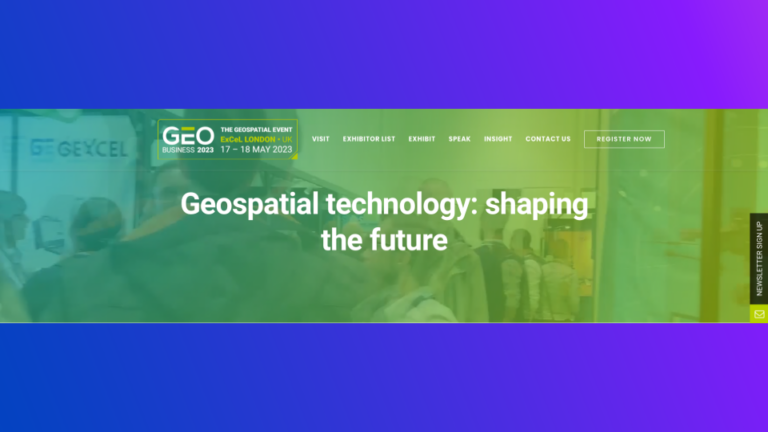 GEO Business 2023 will host 120 global brands and cutting-edge start-ups. They will showcase the newest tech, tools and solutions for geospatial. Plus, get CPD hours by attending the accredited education programme. Over 200 sessions for you to stay up to date with the latest developments.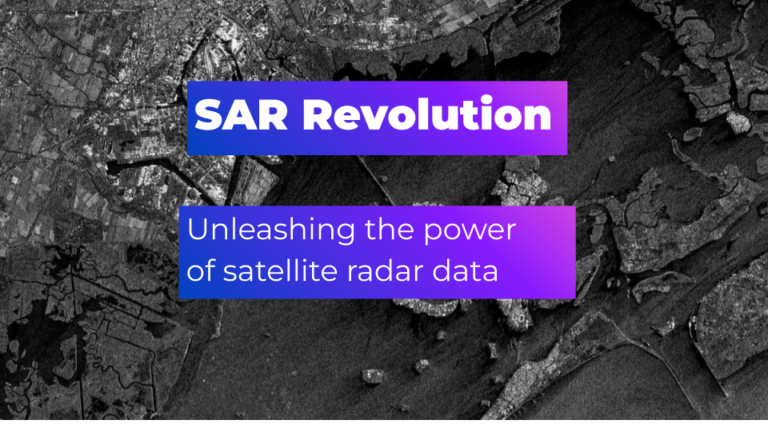 SAR Revolution: Unleashing the power of satellite radar across use cases
Dive into the fascinating world of SAR technology. This digital meetup brings together the expertise of industry experts to explore the latest advancements in Synthetic Aperture Radar (SAR) satellite data and its increasingly significant role in business applications. Witness informative presentations showcasing real-life use cases, followed by an engaging panel discussion, where attendees will have the opportunity to gain insights and exchange ideas. As SAR data continues to reshape industries, enterprises that have mastered its effective use are attaining a competitive edge in the market. Don't miss this opportunity to learn from the best, expand your knowledge, and embrace the future of satellite radar data in mainstream applications.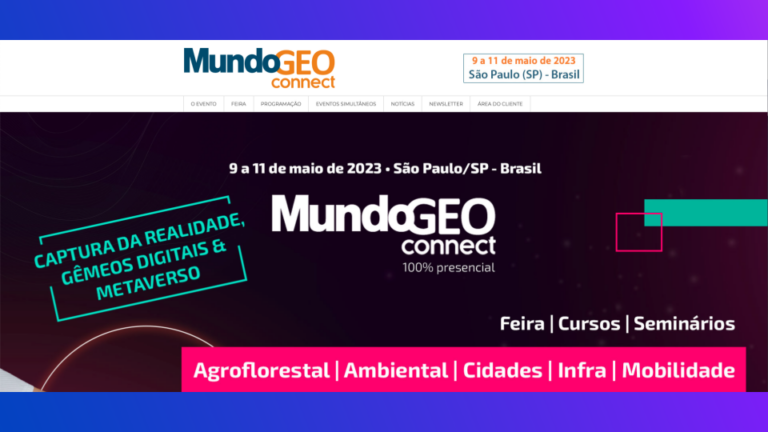 The purpose of the MundoGEO Connect 2023 event is to bring together in person, manufacturers and importers of drones and geomatics equipment, embedded technology, data processing platforms, providers of solutions using satellites or airplanes, system developers and service providers, regulatory entities, universities, startups, public and private users of these technologies.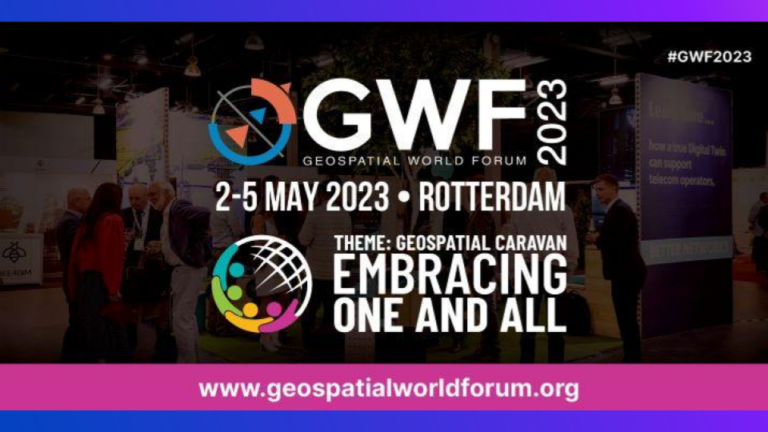 Geospatial World Forum 2023
With the theme "Geospatial Caravan: Embracing One & All," the 14th edition of the Geospatial World Forum (GWF 2023) will bring together geospatial professionals and leaders representing the entire ecosystem of public policies, national mapping agencies, private sector enterprises, multilateral and development organizations, scientific and academic institutions, and large end-users from government businesses and citizen services. Best known for its futuristic themes, engaging content, top-level attendees, and valuable networking opportunities, the Forum will be organized in Rotterdam, The Netherlands from 2-5 May 2023.
5th CASSINI Hackathon: Space for Defence & Security
The fifth edition of the CASSINI Hackathons & Mentoring will take place from 24-26 March 2023 and will focus on strengthening Europe's defence and security capabilities with the help of European space technologies. Space data and services can enable novel and unique solutions for cross-terrain mobility and logistics, maritime threat intelligence and infrastructure network resiliency. With a particular focus on cybersecurity, we challenge participants to innovate with earth observation data from Copernicus and satellite positioning navigation services from Galileo & EGNOS, and other available public data.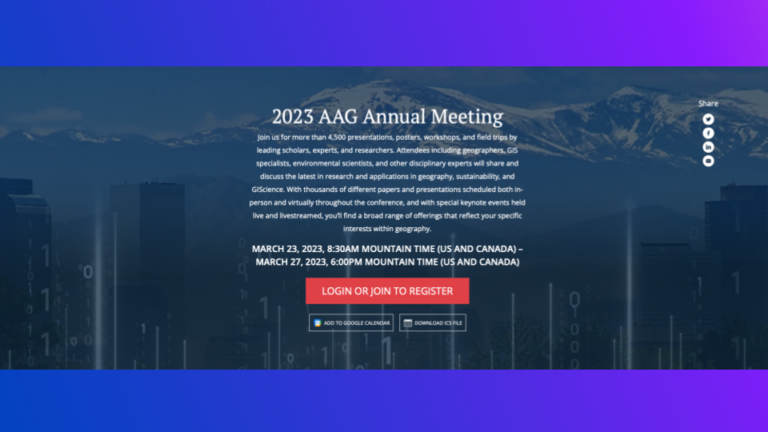 American Association of Geographers (AAG) Annual Meeting
Join us for more than 4,500 presentations, posters, workshops, and field trips by leading scholars, experts, and researchers. Attendees including geographers, GIS specialists, environmental scientists, and other disciplinary experts will share and discuss the latest in research and applications in geography, sustainability, and GIScience. With thousands of different papers and presentations scheduled both in-person and virtually throughout the conference, and with special keynote events held live and livestreamed, you'll find a broad range of offerings that reflect your specific interests within geography.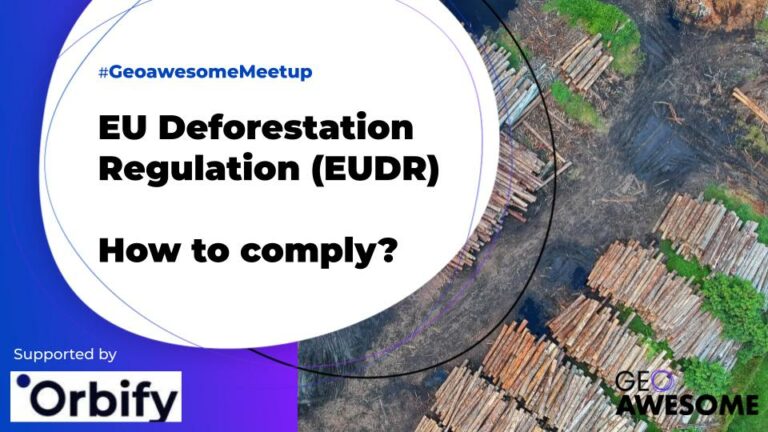 EU Deforestation Regulation (EUDR) – How to comply?
How Traders and Operators can get ahead with the Due Diligence (DD) requirements & adopt Earth Intelligence practices for deforestation free products.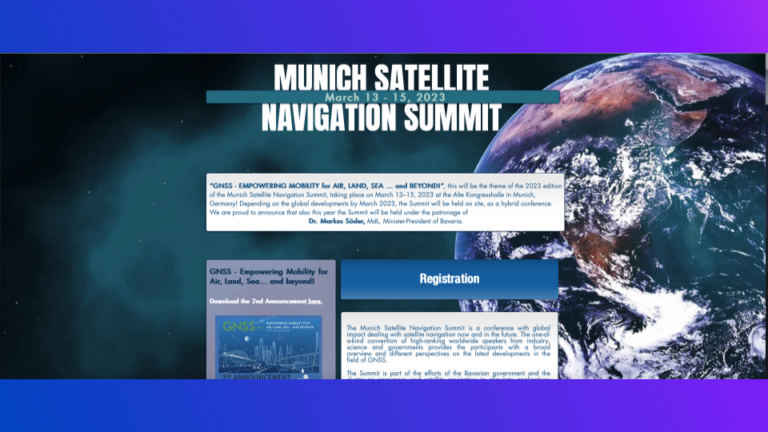 Munich Satellite Navigation Summit 2023
"GNSS - EMPOWERING MOBILITY for AIR, LAND, SEA ... and BEYOND!", this will be the theme of the 2023 edition of the Munich Satellite Navigation Summit, taking place on March 13–15, 2023 at the Alte Kongresshalle in Munich, Germany! Depending on the global developments by March 2023, the Summit will be held on site, as a hybrid conference.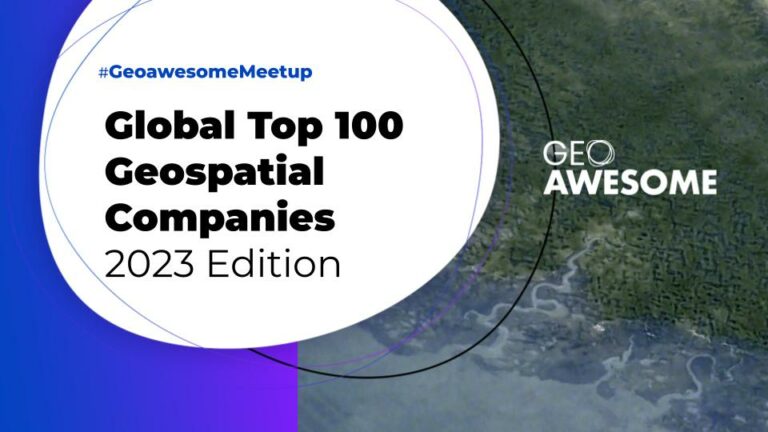 Global Top 100 Geospatial Companies – 2023 Edition
Join us on 30th January 2023 to know the top 100 geospatial companies of 2023.