Events
All digital and IRL events of relevance to the geospatial community in one place. Interested in hosting an event together with our team? Send us a quick message!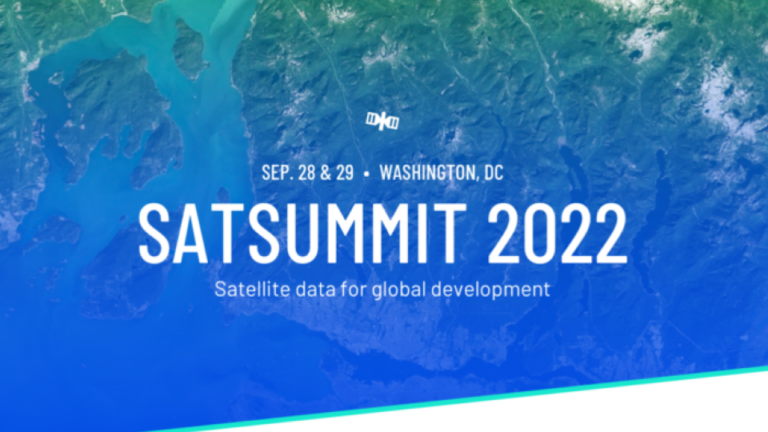 SatSummit convenes leaders in the satellite industry and experts in global development for 2 days of presentations and in-depth conversations on solving the world's most critical development challenges with satellite data. From climate change to population growth to natural resource availability, earth observation data offers insights into today's biggest global issues. Stay tuned for more information on SatSummit 2022!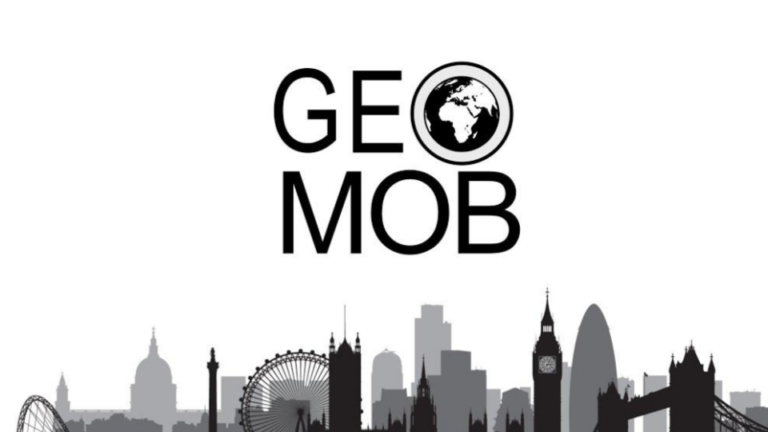 Geomob London September 2022
The next Geomob London will take place at 6:30 PM on Wednesday the 28th of September, 2022 at Geovation Hub at (Sutton Yard, 65 Goswell Rd, London EC1V 7EN).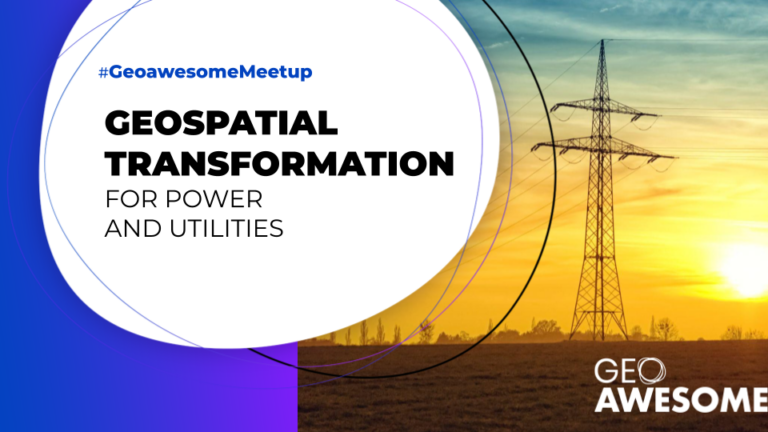 Geospatial transformation for Utilities
The Utilities sector - companies that provide everyday basic amenities, including natural gas, electricity, and water are in the midst of a massive transformation. Many utilities companies are setting ambitious goals of reaching zero carbon emissions in the coming years and decades. Extreme weather events, aging assets, cybersecurity challenges, the emergence of "prosumers" combined with increased customer demand for clean energy are all converging to impact the industry. Join us on October 5th 2022 for an insightful discussion with our expert speakers to learn more about how geospatial technology is helping the Utilities sector.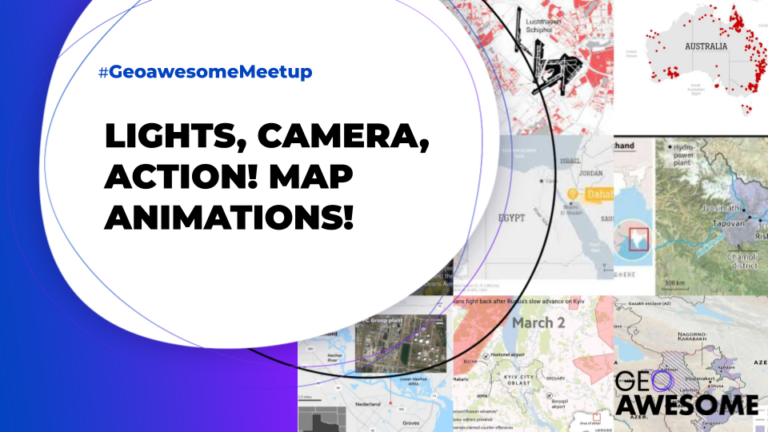 Lights, Camera, Action! Map animations!
Join us on October 18th 2022 for an insightful discussion with our expert speakers to learn more about how map animations are transforming storytelling.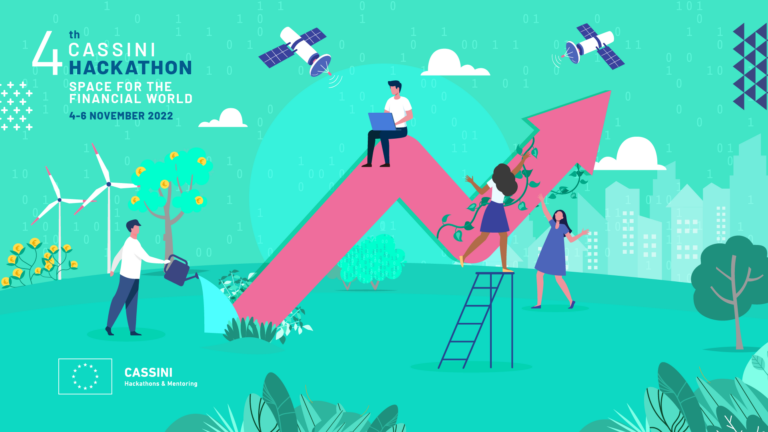 4th CASSINI Hackathon: Space for the Financial World
The fourth edition of the CASSINI Hackathons & Mentoring will take place from 4-6 November 2022 and will focus on how European space and Earth Observation technologies feature in the future of finance, insurance, and investments.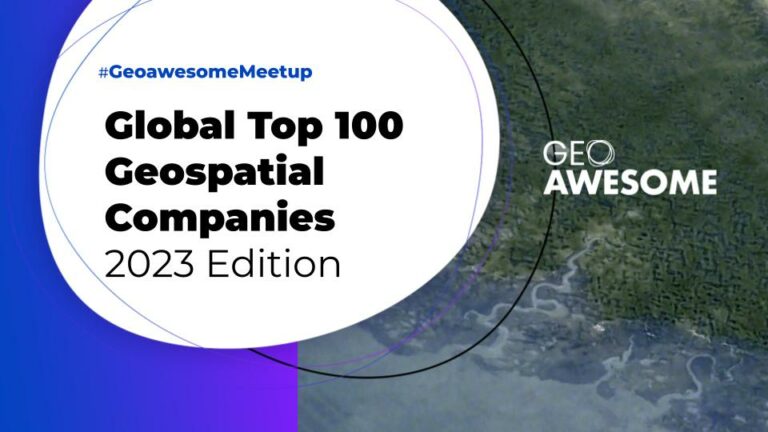 Global Top 100 Geospatial Companies – 2023 Edition
Join us on 30th January 2023 to know the top 100 geospatial companies of 2023.
Past events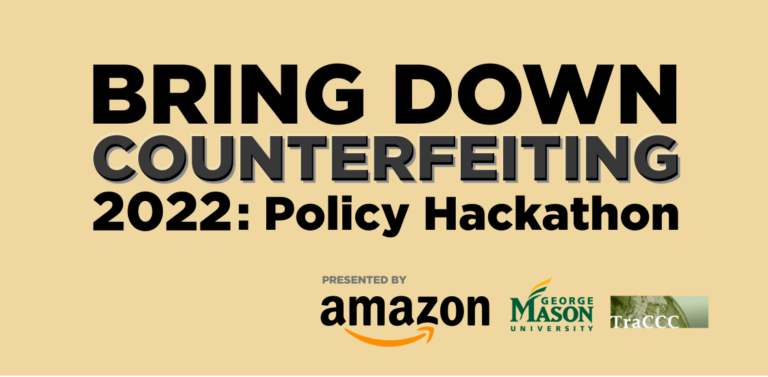 Bring Down Counterfeiting 2022: Policy Hackathon
Counterfeiting Policy Hackathon challenges you to present a solution that enhances, or overcomes policy blockers (legal, regulatory, administrative) to effective public-private collaboration in the fight against counterfeiting. Ideas that enhance data sharing and operational collaboration among the private-sector and state, local, and federal law enforcement entities are of particular interest in this event. The results of this policy hackathon will provide input for a technology-focused follow up challenge.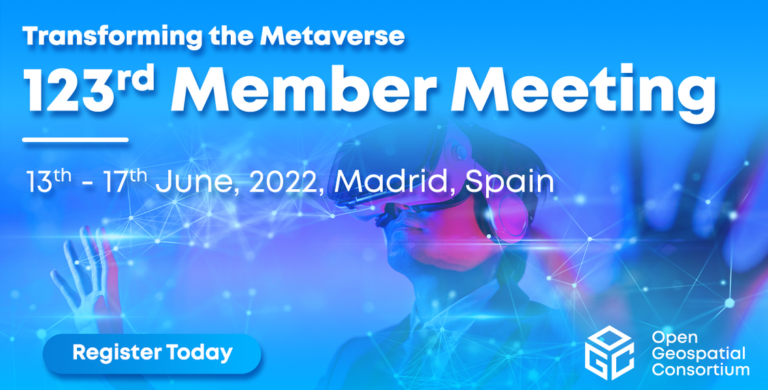 123rd OGC Meeting: The Metaverse is Geospatial
The metaverse is geospatial. Join OGC for a conversation about how our standards and innovations contribute to the metaverse from real-time 3D, to digital twins, to Augmented Reality and GeoPose and more. Everything we do in OGC is applicable to an open Metaverse. The OGC community can contribute expertise in 3D, modeling and simulation, GeoAI, semantics, streaming, Augmented Reality, routing, etc. – all at scale.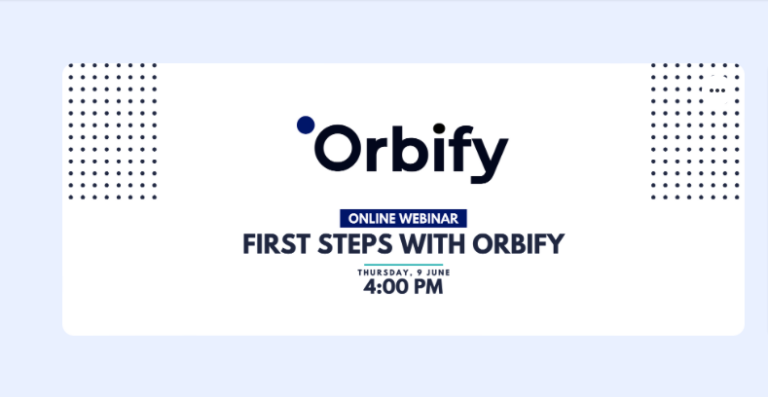 First steps with Orbify – introduction to Orbify platform
Join Orbify on June 9th to learn how Orbify can help you navigate your Earth Observation journey. During the event, you'll get a chance to see the Orbify platform in action and better understand how we simplify building environment monitoring applications You'll learn: How to create your first Earth Intelligence Application with Orbify How can you use the platform to develop solutions for your customers What are our plans and upcoming updates You'll also hear from Mateus Mendes, Forest Engineer and remote sensing expert, who will share his experiences using Orbify to create applications for climate monitoring. Attend live for a chance to win original Orbify merch.
Artificial Intelligence & Earth Observation
After having to cancel two events on short notice due to a sudden rise of COVID numbers we are confident that it can finally happen again! It will be exciting to see you all after a long break. Fitting to the new #EOhub our first in Person Geoawesome Meetup in Munich since December 2019 will be all about earth observation and AI. It will take place on Thursday, 9th of June 6:30 pm at Wayra Germany in Munich.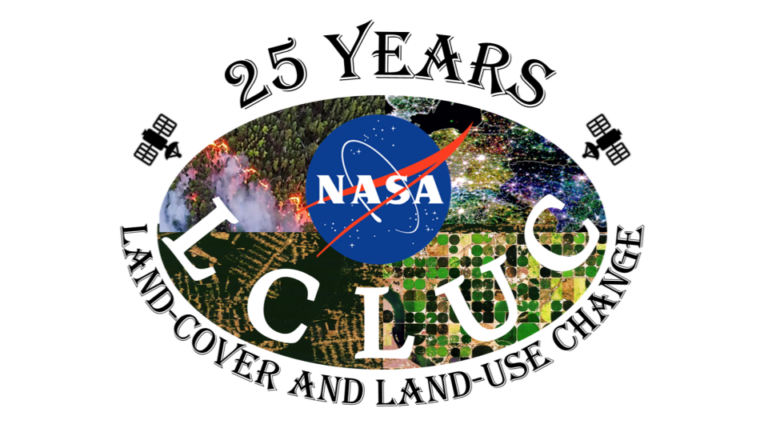 NASA LCLUC Urban and Agriculture Hotspots Webinar #4
This session will feature Dr. Meha Jain (University of Michigan) presenting on "Adapting to Global Environmental Change: How Can We Ensure Food Security in a Time of Uncertainty?."
ESA Living Planet Symposium 2022
The next ESA Living Planet Symposium will take place from 23 to 27 May 2022 in Bonn, Germany and is organised with the support of the German Aerospace Center (DLR). It will focus on how Earth observation contributes to science and society, and how disruptive technologies are changing the traditional Earth observation landscape, which is also creating new opportunities for public and private sector interactions.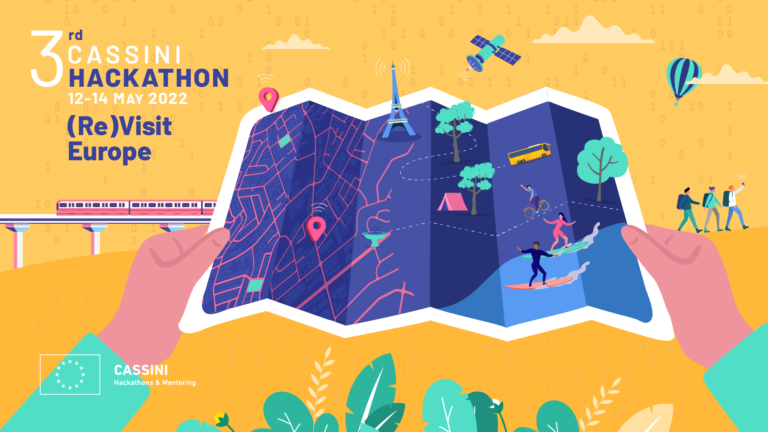 3rd CASSINI Hackathon – (Re)Visit Europe focused on the tourism sector's resilience, sustainability, and digitalisation
The third CASSINI hackathon is finally happening on May 12-14, 2022. This time the theme of the event is (Re)Visit Europe. The participants will help improve the tourism sector's resilience, sustainability, and digitalisation. The EU and regional and national governments need your help to revitalise tourism and create new ways to access European destinations!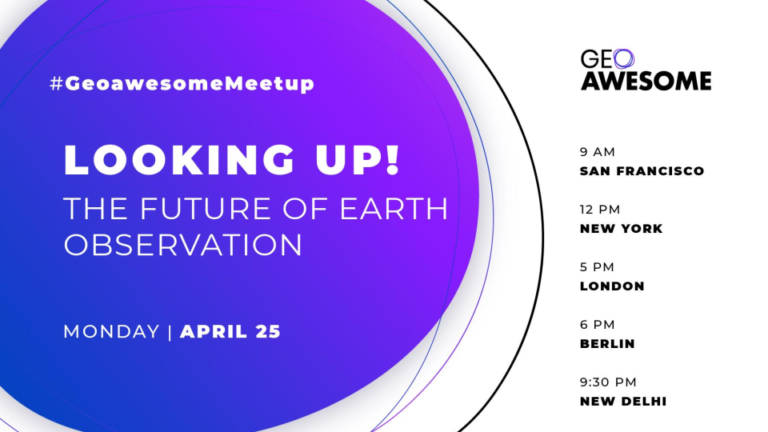 The future of Earth Observation – Emerging trends and opportunities ahead
Join experts from NASA, Airbus, Google, GEO, UP42 and industry thought leaders to discuss the future trends in Earth Observation. This is a really special event for Team Geoawesomeness since it is not only our 25th digital meetup but also an event that marks the 11th anniversary of the platform and we do have a special announcement to make during the event. Hope you'll join us!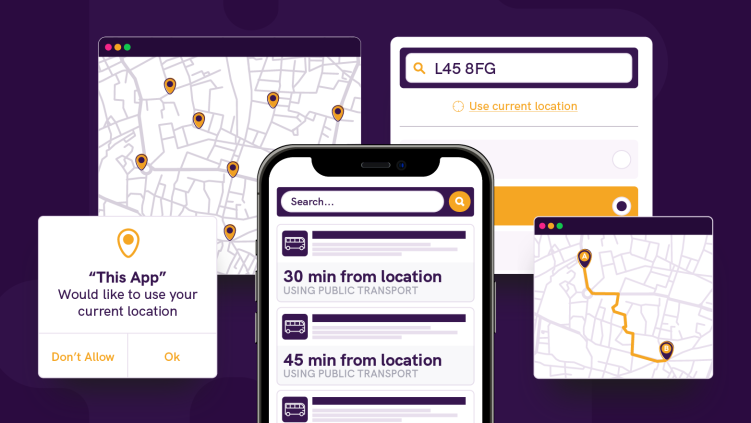 The Power Of Personalisation – Using Location Data to Create Amazing User Experiences Online
Look under the hood of your favourite apps and you're bound to find location data. That's because when used correctly, it delivers a superior user experience and can create a major competitive advantage. It has the power to drive higher conversions and signups, maximise the time users spend in an app or create unrivalled customer loyalty. Location data is key to in-app personalisation so that users can see unique recommendations, search results and offers tailored to their location. Join us to see real world use cases of how location data is used to deliver amazing user experiences and achieve business goals.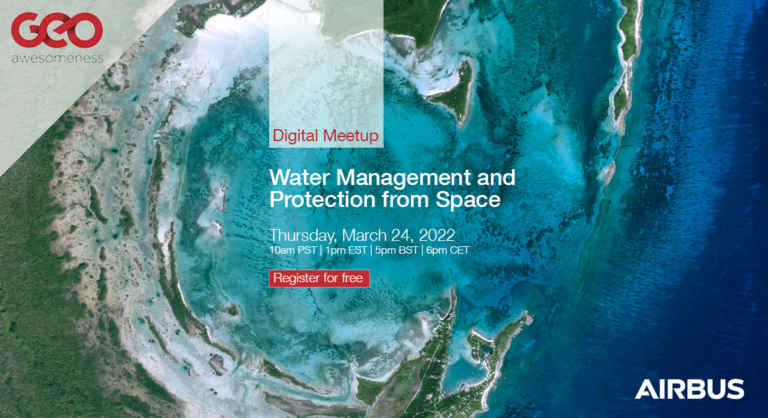 How satellite data can disrupt water management and protection?
Satellite-Derived Bathymetry (SDB) for infrastructure development, port management, coastal and environment monitoring. During the meetup, we will discuss with top experts in the Satellite-Derived Bathymetry space as well as users of the data from: Airbus, EOMap, DHI Group, The Ocean Cleanup.