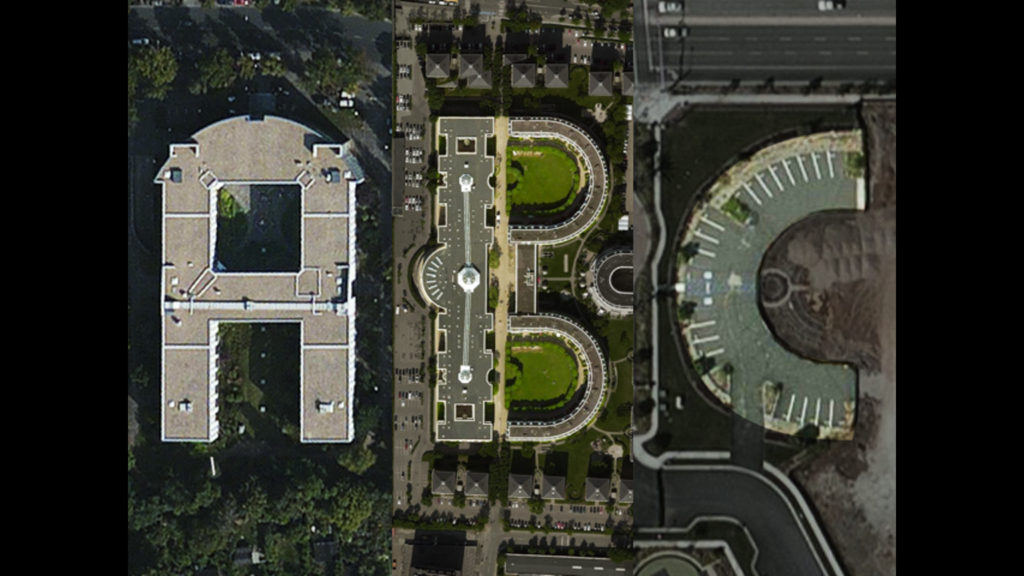 #Business #Fun #Ideas
The 5 Coolest Uses for Satellite Imagery
Satellite imagery was made available to the public when NASA launched their first Landsat mission in 1972. Forty-four years and 100+ satellites later, humans have found countless ways to use this technology for commercial, humanitarian, academic, and personal reasons. So we decided to put together a list of the 5 coolest ways that the power of satellite imagery is being harnessed.
Have you ever been on Google Earth and, as you are scrolling around, found something (a building, tree, river, forest, etc.) that looks like a letter of the English alphabet? Well MIT alumni Joey Lee and Benedikt Groß have and they decided to use such serendipitous occurrences to develop a new font. Its name is Aerial Bold and it is being created using only vectors found in satellite imagery. And these two ambitious typeface designers aren't stopping there. Aerial Bold will not be composed of just 26 letters; the goal of the project is to create a searchable database of letters found in satellite imagery. Other designers will have access to this API and would be able to mix and match lettering to create and revise their alphabet when new letters are found by the Aerial Bold algorithm.
In a country so shrouded by secrecy, satellite imagery allows outsiders insight into the lavish lifestyle of North Korea's elite family. A few miles east of the Pyongyang city proper lies Ryongsong Residence, the home of Kim Jong-un, Supreme Leader of North Korea. The compound, completed in 1983 by North Korea's founder Kim Il-sung, comes complete with a manmade lake, equestrian stables, an Olympic-sized swimming pool (and correspondingly large waterslide), and an automobile racetrack. And if that isn't enough, there appears to be a dedicated train line to Pyongyang with a single station stop on the Ryongsong Residence property. A BBC source inside the country confirmed the residence depicted here to also have been the main residence of Kim Jong-il, who was succeeded by his son in December of 2011. Satellite imagery used to study North Korea creates a visualization of the stark contrast between the lifestyles of the country's elite and its general population. You can also check out a live Google Maps version (although to warn you, the newest images of the Residence are conspicuously cloudy).
Sarah Parcak is on a mission to reveal the world's hidden history using satellite imagery. Winner of the 2016 TED Prize, Parcak considers herself to be a space archaeologist and wants you to become one as well. Her goal is to use the power of the public to scour over satellite photography, hopefully finding clues to the locations of historical activities and relics. Her vision is Global Xplorer, a platform for amateur space archaeologists to collectively identify some of the hundreds of thousands, even millions, of currently undiscovered ancient sites. The platform will consist of imagery from both the visual and infrared spectra, and will require participants to examine vegetation changes which can signal man-made objects which have been buried over time. Parcak is reshaping modern exploration, and she hopes to one day send her own archaeologically-focused satellite into orbit, but for now a global network of amateur remote sensing analysts is enough to change the way we think about archaeology.
In 2014, the country of South Sudan underwent the worst food crisis in recorded history. This shortage lead to a civil war, forcing more than a million people to flee their homes and gather in refugee camps supported by international organizations like the United Nations. The growth of these camps was, and still is, rapid. Their evolution means an increased challenge in the planning done by support organizations. Satellite imagery can help, providing valuable information that can be used to plan for the supply of life-sustaining resources like food and shelter materials. The UN also utilized imagery of the crisis in South Sudan not only for response cases but also to track human migration and predict the areas likely to experience future conflict. Earlier this year, imagery helped the UN refugee agency to track the movement of more than 38,000 people from South Sudan to Sudan following another bout of unrest. These people are likely to face a food crisis of their own, but this time, the UN will be active and ready to help immediately.
In 1986, a 5 year-old Saroo Brierley fell asleep on a train while waiting for his brother, whom he was supposed to meet at the station. Fourteen hours later, he was lost in Calcutta with no idea where his home was or how to get back. He lived on the streets alone for three weeks until he was placed in an orphanage. He was adopted by an Australian couple and raised in Tasmania, living there until the age of 30. Brierley spent many years trying to locate his old home, using satellite imagery to trace rail lines leading out of Calcutta. After sifting through thousands of bird's eye satellite photos, he found Khandwa and recognized a waterfall he remembered playing in as a child. He immediately packed his bags and set out to this village. Using the only knowledge he had of his parents — their names — he spoke with residents of the village. A few minutes later, one of those residents returned with his mother. Childhood memories and satellite imagery allowed Brierley to reunite with his family after 25 years.
Satellite imagery has come a long way since the first photograph of Earth was taken more than half a century ago. As higher resolutions become available to the public, more opportunities for cool use cases open up. If you are familiar with more instances of satellite imagery being used in a unique way, let us know down below.
About the author: SkyWatch is making it easier to access the world's satellite data. The SkyWatch API aggregates the datasets from a wide variety of remote sensing sources so that you can find the data you are looking for in seconds. You can request access here: https://www.skywatch.co/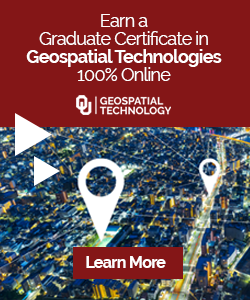 The community is supported by:

#Business
Next article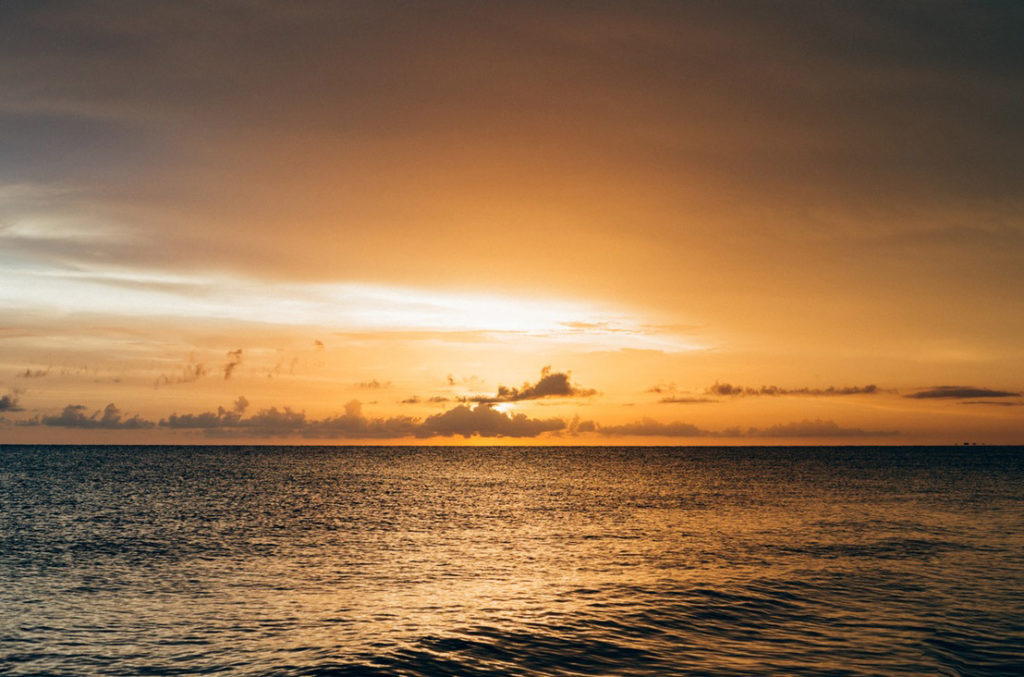 #Fun
#GeoawesomeQuiz – Seas of the world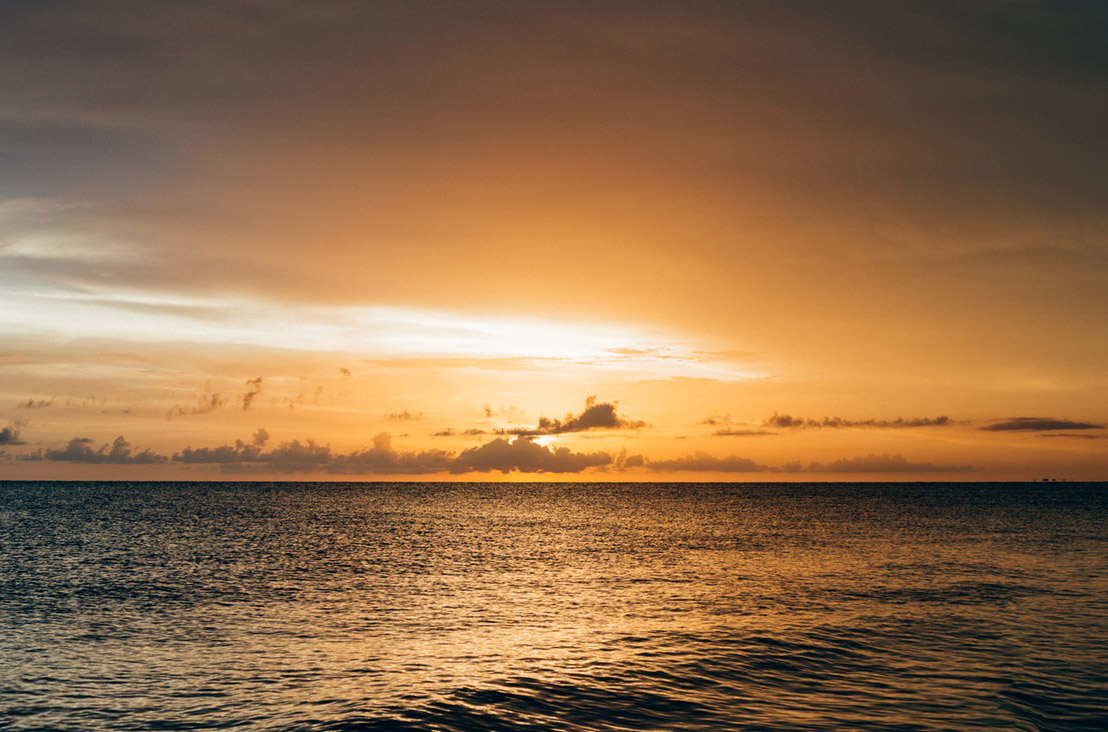 Hello fellow GeoGeeks. Have you missed our quizzes? This week it's going to be difficult. We have decided to check your knowledge about location of seas around the world.
Which sea is marked on the map below?
[viralQuiz id=48]
Have you liked our quiz? We've got much more of them.
Read on