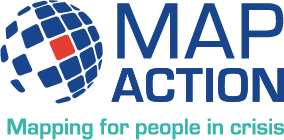 #Business #Fun
MapAction is hiring!

MapAction is looking for a Head of Geospatial Services 
MapAction believes that applying geospatial expertise to humanitarian situations can greatly improve outcomes for the people affected.
With more than 20 years of experience and learning gleaned from attending well over 100 different humanitarian emergencies and supporting countless more remotely, we have developed a unique and continually requested range of capacities. We freely share the knowledge we have acquired by teaching and training humanitarian coordinators to use maps and other geospatial products to help them make better decisions. We also help put in place the systems, resources and data required to build resilience to disasters and protect vulnerable communities. 
About the role
We are looking for a Geospatial expert who can apply their experience and vision to help those in humanitarian disasters. The role is far ranging and impactful. You will work with a talented and diverse team of staff, volunteers and consultants to apply and deliver high quality and robust geospatial services across a variety of different environments and humanitarian situations. 
You will be critical in driving innovation by working closely with the technical team to grow our capability and be involved in all aspects of MapAction's operational activity, from emergency responses, both remote and deployed, through the planning and delivery of internal and external training, and supporting preparedness activity with partners globally. Having an excellent understanding of information management in humanitarian or development contexts and an extensive knowledge of practical applications of geospatial technologies will make you an excellent candidate for the role.
You will need to be an experienced leader, able to work closely with a variety of technical experts in challenging, high pressure and time constrained situations. You will also need experience in project and programme management, comfortable with uncertainty and able to manage relationships with multiple partners concurrently.  
If you are interested and want to find out more, please visit our website to view the job spec and apply.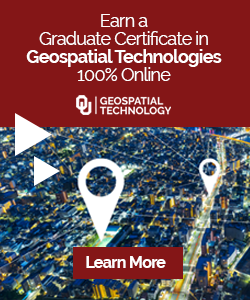 The community is supported by:

Next article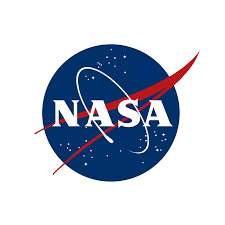 #Business #Fun #Ideas
Top Geospatial YouTube channels to follow
From finding the lyrics to a song to teaching you how to bake, nowadays you can find almost anything on YouTube. The vast space of information that YouTube provides is a great opportunity to expand on your geospatial skills and geospatial career. This article highlights 10 YouTube Channels focused on GIS, remote sensing, and career skills that you should check out and subscribe to. 
Remote Sensing
If you want to learn how to navigate and use NASA remote sensing software and products, watching the ARSET Trainings playlist is the way to go. The YouTube playlist are a part of NASA Applied Science ARSET (Applied Remote Sensing Training) program which  go over fundamentals of remote sensing and environmental  applications such as flooding, urban heat islands, air pollution and more. The YouTube videos can be found in English or Spanish, are tailored to both beginners and more advanced remote scientists, and tend to be over an hour long. You can join the larger ARSET program and attend the live webinars here. 
This YouTube channel is led by Qiusheng Wu, Assistant Professor in the Department of Geography at the University of Tennessee, Knoxville. His YouTube channel has a variety of videos on using Google Earth Engine and Python packages and softwares that interact with Google Earth Engine, but his videos cover more than just remote sensing. The YouTube channel has a playlist for spatial data management, python for geospatial use, and tutorials on using PostGIS. Videos tend not to be longer than 30 minutes and new videos are uploaded every few days. You can check out Wu's other open-source projects and blog posts on his GitHub. 
Spatial e-Learning is a massive open online course provider that offers three different certificates and individual courses at a monthly or yearly rate. However, Spatial e-Learning has free videos on their YouTube channel that covers machine learning in Google Earth Engine, using Python and Collab notebooks for remote sensing, and working with QGIS. There are not as many videos as the other YouTube channels mentioned, but there are new videos uploaded more than once every week and most videos are under 20 minutes. 
GIS coding/software
This channel was created by Brian Tomaszewski, Associate Professor at Rochester Institute of Technology. His videos focus on GIS fundamentals such as hot spot analysis, network analysis, and cartography with a focus on risk analysis and disaster modeling. Although videos are not uploaded frequently, his videos are beginner friendly and tailored to be applicable to real world situations by providing case studies. Check out his video on GIS and video games or his video on creating a COVID-19 dashboard. 
burdGIS offers tutorials on online GIS mapping software like Aspectum, plug-in software like SLYR, getting open date, and webmap making. Like Spatial e-Learning, burdGIS offers online GIS courses apart from their YouTube videos. Videos are not uploaded regularly but there are over 5 years of content.
Maxwell's videos touch on topics such as digital cartography, using tools on ArcGIS Pro and QGIS, geospatial machine learning and remote sensing. If you're looking into programming, this YouTube channel has at least a video on R, Python, HTML, CSS, and JavaScript. Most viideos are under 10 minutes. 
With over 2 million views, Geodelta Labs is one of the more known YouTube channels in this list. In its two years of existence, Geodelta Labs' YouTube channel has videos on GeoPandas, OpenStreetMap, and GIS software like ArcGIS and QGIS. By having  beginner and more advanced level tutorials, This channel is for everyone no matter their skill level. Videos are posted more than once a week.
GIS Career Tips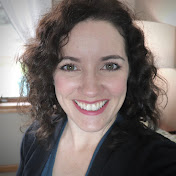 If you're looking for a YouTube channel that is more focused on career advice then check out this channel. Katie Scheurer goes over different GIS careers, career tips, and advice on building your GIS career profile. 
Dr. Chris doesn't mind talking being honest when it comes to GIS career advice. This YouTube channel has videos on academic advice, LinkedIn and networking, imposter syndrome and more. The animations and graphics are pretty cool too.
Bonus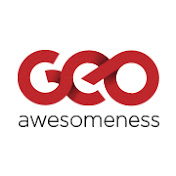 If Geoawesomeness Blog is not on your subscriptions list it's time to hit that "subscribe" button. Recordings of Geoawesomeness Digital Meetups are posted on the YouTube channel so you never miss any important content. Interested in joining the Digital Meetups live? Subscribe to our newsletter to keep up with the latest events!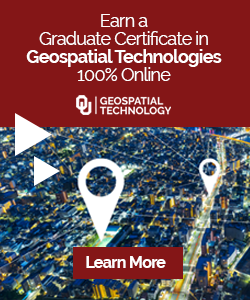 Read on