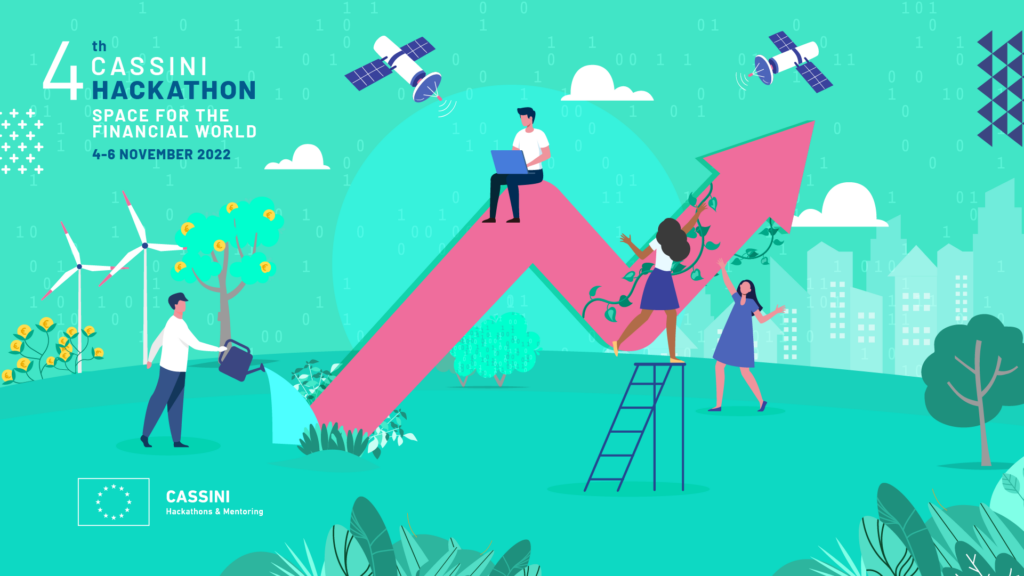 #Events #Fun #GeoDev
Hackathon Alert! Space and Earth Observation technologies for the Financial World
The largest European space and earth observation hackathon is back with its 4th edition. This time the CASSINI Hackathon will challenge you to use geospatial and space technologies to develop new products and services that contribute to the future of finance, insurance, and investments. You will be tasked to develop ideas that help enable green and sustainable investments, introduce new risk and damage assessment products, and help investors make better data-driven decisions that reduce risk and exposure.
The CASSINI Hackathons and Mentoring, initiated by the European Commission, is a  series of six hackathons that tackle global challenges using European space technologies. Now in its fourth edition, this hackathon provides access to European space data, information and signals from Copernicus,  Galileo and EGNOS, plus other valuable tools to help participants with pressing challenges. The top ideas will be awarded at both local and EU levels, and the overall winners will enter a  six-month mentoring programme that includes 100 hours of customised expert mentoring.
Here's what to expect
The hackathon will take place on 4-6 November 2022 at ten locations across Europe, including Barcelona, Lausanne, Turin, Strasbourg, Antwerp, Frankfurt am Main, Maribor, Prague, Vilnius and Espoo. Each site features its own unique set of experts,  prizes, and additional special features. Participants can select any location they wish.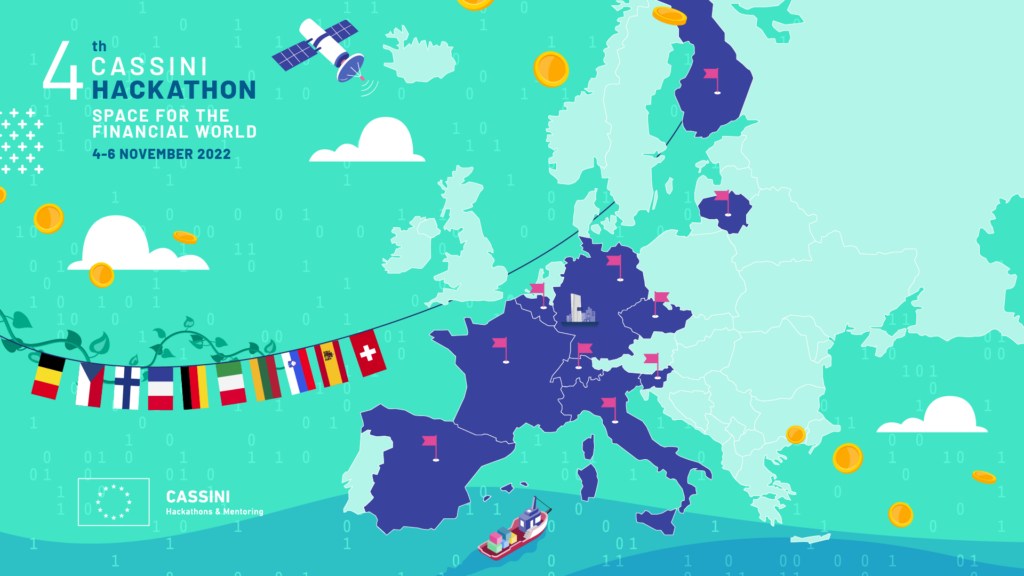 Your team will choose to solve one of three challenges, all related to the theme of the European financial industry:
Enabling green and sustainable investment: Develop products, devices, or services to enable green, sustainable, and impactful investments. For this challenge, participants are encouraged to dive into the areas of social/environmental impact investing, ESG and SRI  focused portfolio development, sustainable business operations and carbon offset trading.
Innovating financial tools and technologies: Develop products, devices, or services to create new or improved forms of insurance and financial instruments for businesses and consumers alike.  For this challenge, participants are encouraged to dive into the areas of traceability for banking and financial institutions, claims and damage assessment, risk modelling and risk assessment,  novel and innovative insurance products, index production, and financial software or mobile applications.
Advancing global financial intelligence: Develop products, devices, or services to advance global financial and market intelligence. For this challenge, participants are encouraged to dive into the areas of commodities trading, stock market intelligence, and financial risk reduction.
No previous space experience is required! This is your chance to engage with the sector, even if it's for the first time, as the event aims to bring together individuals from diverse backgrounds. The application process couldn't be easier: Simply choose a challenge and decide how you'll leverage EU space technologies to reshape the European financial industry. Learn more and register here: cassini.eu/hackathons
Now is your chance to become part of this exciting European initiative to promote EU Space technology and its many applications. Hack with a purpose and leverage EU space data, services, and signals to strengthen and transform European financial services! Use your ingenuity and drive to advance the digitalisation and greening of the European financial sector today.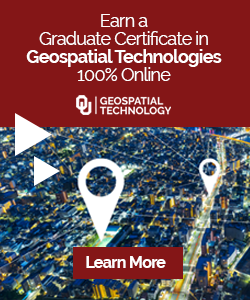 The community is supported by:

Next article
#People
Geospatial Expert Panel – Wilfred Waters – Global Top 100 Geospatial Companies 2023 Edition
Geoawesomeness is delighted to announce Wilfred Waters, Geospatial Consultant & Equity analyst joins us as an expert on the panel for the 2023 Top 100 Geospatial Companies.
Wil has a publication in The Journal of Spatial Information Science and has worked in the geospatial industry since 2011. He has been involved in industries such as oil and gas, powerlines, highways, communications, drainage networks, public transport and has a significant amount of experience in contaminated land. In terms of services and disciplines, he has experience in the contexts of project management consultancy, operations and maintenance, engineering design, software development and construction. In these industries and disciplines, Wil has produced deliverables such as software use case descriptions, web map apps, spatial databases, dashboards, automated reports, contaminant horizon surfaces and mobile data collectors. In the provision of these deliverables, Wil is fearlessly ethical, rigorous in applying standards, attends to the details, pursues the truth and demonstrates the capacity to be vulnerable. In aggregate, Wil has been involved in 3 UK highways projects, 2 Australian transmission line projects, 3 oil and gas projects (Australia and Kuwait) and two public transport software systems (Kuwait and Qatar). The largest project in terms of time (4.5 years) was a Kuwaiti contaminated land project worth £150m. The largest in terms of cost was A66, worth £1b. His experience has also covered smaller scale work, such as a Qatari journey planner worth £1m. A good demonstration of value delivered personally was a contaminated soil volume verification system which saved the Kuwait Oil Company £1.5m by flagging incorrect contractor calculations. In addition to this geospatial experience, Wil is a Stanford trained equities analyst, using a framework taught by Professor Kenneth Jeffrey Marshall. Through applying the framework on over 100 businesses since 2019, he has achieved a compound annual growth rate of 23% by purchasing the companies that pass the test.
Nominations for the 2023 edition will be officially open on Monday 3rd October, 2022. The deadline for submitting the nomination is Friday 2nd December, 2022.
---
About Global Top 100 Geospatial Companies 
Since 2016, Geoawesomeness has been publishing this annual list to enable the community to identify companies across the world working on geospatial topics and to foster collaboration.
(2016) List of Top 100 Geospatial Startups and companies in the world
---
Did you like the article? Subscribe to our monthly newsletter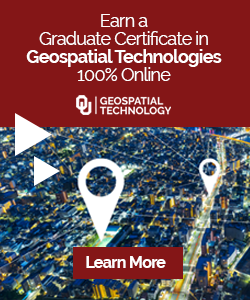 Read on