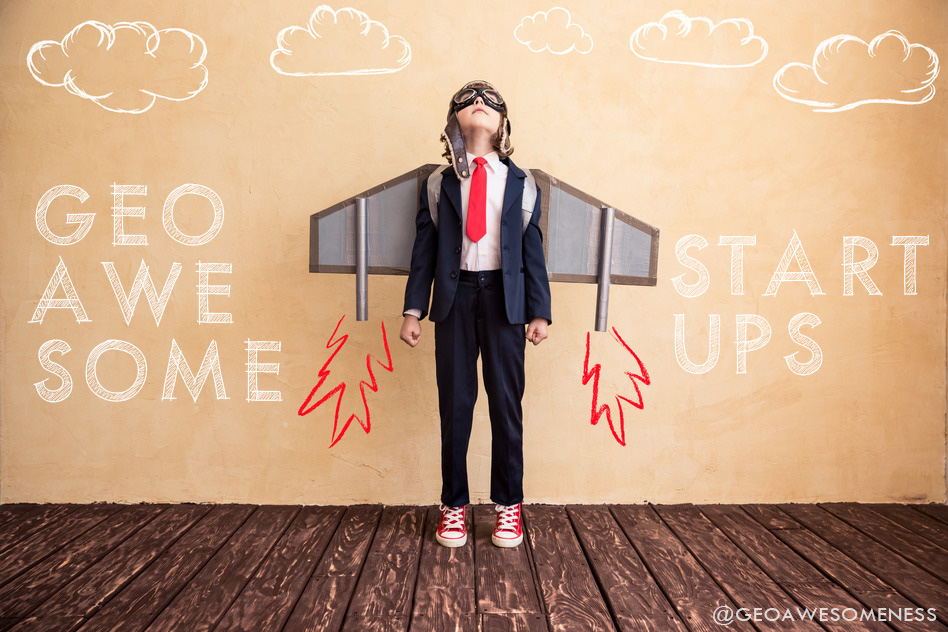 #Business
(2016) List of Top 100 Geospatial Startups and companies in the world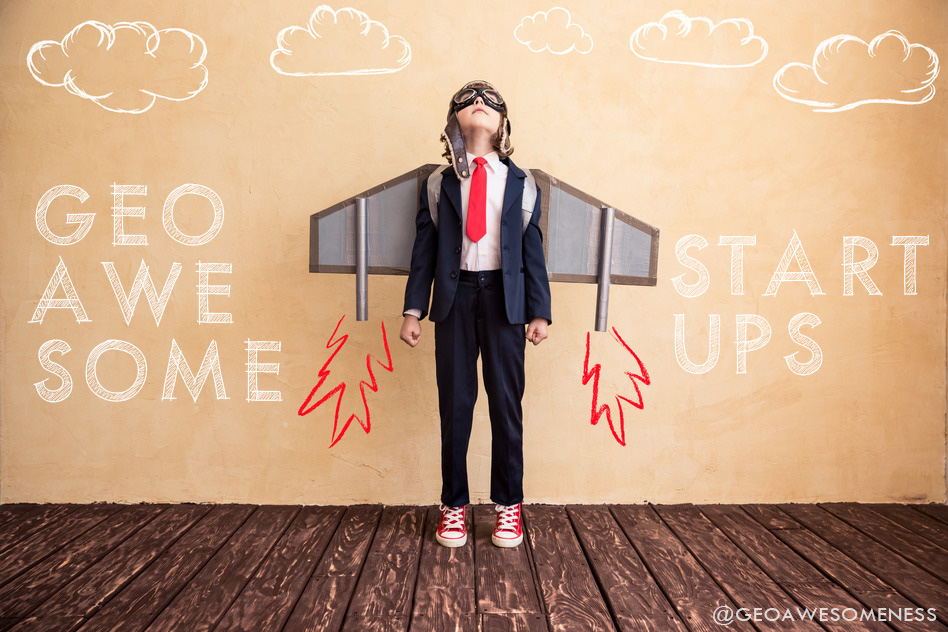 Maps, drones, apps, ibeacons, navigation, GPS, remote sensing… we love everything "location". This of course includes geospatial companies and start-ups. We talk to them and write about them.
We've decided to work on a data base of geospatial comapanies. It's a long term project but we've got some first results to share with you. Here is the list of the top and the most influential geospatial companies across the world.
| wdt_ID | Organization Name | Industries | Headquarters City | Headquarters State | Headquarters Country | Total Funding (in USD) | Operating Status | Founded | Full Description | Website |
| --- | --- | --- | --- | --- | --- | --- | --- | --- | --- | --- |
| 1 | Maxar Technologies | Aerospace, Geospatial, Government, Information Technology, Real Estate, Software | Richmond Hill | Ontario | Canada | 1.053.700.000 | Active | 1.969 | MacDonald, Dettwiler and Associates, Ltd., through its subsidiaries, provide information solutions for decision making and operational performance to businesses and governments worldwide. It operates through two segments, Information Products and Informat | http://www.maxar.com/ |
| 2 | Momo | Location Based Services, Mobile Apps, SMS | Beijing | Beijing | China | 998.844.306 | Active | 2.011 | Momo is a free location-based services instant messaging application that enables smartphone users to chat with people nearby. It allows users to connect with others in the same location and share free texts, audio notes, and photographs over the internet | http://www.immomo.com |
| 3 | Pioneer Corporation | Consumer Electronics, Manufacturing, Navigation, TV Production | Kanagawa | Fukushima | Japan | 539.490.114 | Active | 1.938 | Pioneer Corporation is a global manufacturer of electronic products for the consumers and professional markets. It manufactures and sells audio and video equipment for household, industrial, and automobile use. The company produces and sells visual and mu | http://pioneer.jp/ |
| 4 | Planet | Aerospace, Big Data, Geospatial | San Francisco | California | United States | 351.100.000 | Active | 2.010 | Planet is a startup based in San Francisco and founded by former NASA employees that collects information about our changing planet via a fleet of compact, highly capable Earth-imaging satellites. Planet's mission is to image the entire Earth every day, a | http://www.planet.com/ |
| 5 | NextNav | Electronics, Location Based Services, Mobile, Navigation, Telecommunications, Wireless | Sunnyvale | California | United States | 278.425.496 | Active | 2.008 | NextNav operates a platform intended to offer indoor location services and applications. Its platform offers location-enabling technology with carrier-grade reliability for use in buildings and urban areas where satellite-based geographical positioning se | http://www.nextnav.com/ |
| 6 | Innoviz Technologies | Artificial Intelligence, Automotive, Autonomous Vehicles, GPS, Robotics | Tel Aviv | Tel Aviv | Israel | 252.000.000 | Active | 2.016 | Innoviz is a leading manufacturer of high-performance, solid-state LiDAR sensors and perception software that enable the mass-production of autonomous vehicles. InnovizPro is a solid-state LiDAR that offers outstanding performance and value for automotive | http://www.innoviz.tech/ |
| 7 | Zipline | Drones, Logistics, Robotics | Half Moon Bay | California | United States | 233.000.000 | Active | 2.014 | Zipline is a California-based automated logistics company that designs, manufactures, and operates drones to deliver vital medical products. Zipline's mission is to provide every human on Earth with instant access to vital medical supplies. In 2014, Zipli | http://flyzipline.com/ |
| 8 | Mapbox | Automotive, Business Intelligence, Cloud Computing, Data Visualization, Enterprise Software, Location Based Services, Mapping Services, Open Source | Washington | District of Columbia | United States | 227.175.000 | Active | 2.010 | Mapbox is the leading location data platform providing maps, turn-by-turn navigation, location search, and data to over 1.7M registered developers — powering companies like Facebook, IBM, Instacart, Lonely Planet, Snapchat, Tableau, The Weather Channel, | http://www.mapbox.com |
| 9 | Momenta | Artificial Intelligence, Autonomous Vehicles, Computer Vision, Information Services, Mapping Services | Beijing | Beijing | China | 203.150.880 | Active | 2.016 | Momenta is an autonomous driving startup operating out of Beijing. Its deep-learning based software in perception, HD semantic mapping, and data-driven path planning enables the realization of full autonomy. Momenta offers multi-level autonomous driving s | https://www.momenta.ai/ |
| 10 | Smartbox Group | E-Commerce, Gift Card, Internet, Location Based Services, Retail, Retail Technology | Dublin | Dublin | Ireland | 196.635.530 | Active | 2.008 | Smartbox is a provider of experience gifts across eleven countries in Europe. With almost 40,000 providers, the company distributes experience vouchers and gift cards online and 12,0000 points of sale through its branded websites and e-retailers. | http://www.smartbox.com/ |
| | Organization Name | Industries | Headquarters City | Headquarters State | Headquarters Country | Total Funding (in USD) | Operating Status | Founded | | |
DID YOU LIKE GEOAWESOMENESS? SUBSCRIBE TO OUR WEEKLY NEWSLETTER
[wysija_form id="1″]
Next article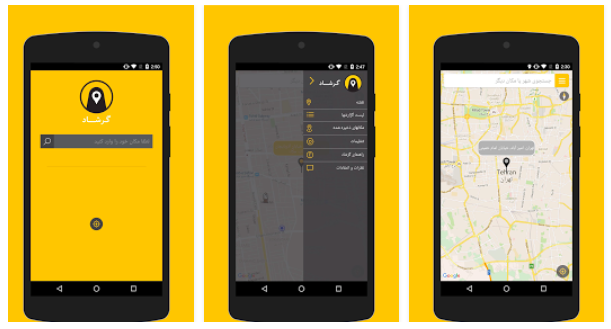 #Business
This location-based app helps young Iranians avoid 'morality police'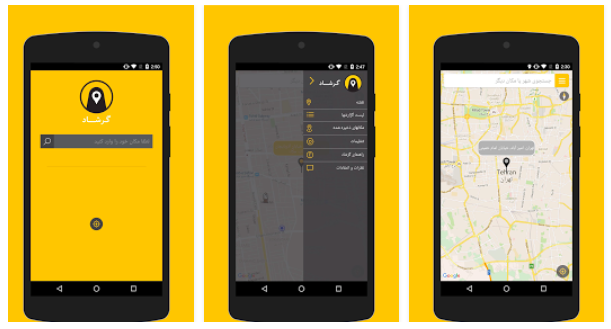 Many young Iranians are pretty liberated guys. They like to party and wear fancy clothes but they happened to live in a country where it's prohibited. There is special police force dedicated to ensuring Iranians follow strict rules on clothing and conduct, called the Gasht-e-Ershad (or Guidance Patrol, commonly known as the "morality police"). Part of their activities include setting up checkpoints around cities and randomly inspecting vehicles driving by.
Now there is a way to avoid the Ershad controls. An anonymous team of Iranian developers have come up with a crowdsource app that allow users marking risky spots on the city map to help others avoid it. Something like Waze but for a much different purpose.
The Gershad app is pretty simple and easy to use. Users can mark where they encounter the "morality police". The data is added to a database and visualised on a map. The more reports in one place, the bolder the warning on the map. When the number decreases, the alert will fade gradually from the map. Simple as it is.
A screenshot. Couple of minutes ago.#Gershad#گرشاد pic.twitter.com/cAzIlQFzW0

— Nima Akbarpour (@nima) February 9, 2016
The statement on the Google Play store explains the motives behind the app:
"Why do we have to be humiliated for our most obvious right which is the right to wear what we want? Social media networks and websites are full of footage and photos of innocent women who have been beaten up and dragged on the ground by the Ershad patrol agents.
Police need to provide security for the citizens not to turn into a factor for fear. A while ago, angry with such unreasonable oppressions, we looked for a solution to find a practical way to resist the volume of injustices peacefully with low risk level, to restore part of our freedom."
The app has been released yesterday and it already had 432 users giving it 5-star rating. Interesting how we can use similar location-based app concepts for so much different purpose.
Here is the website of the project.
Read on