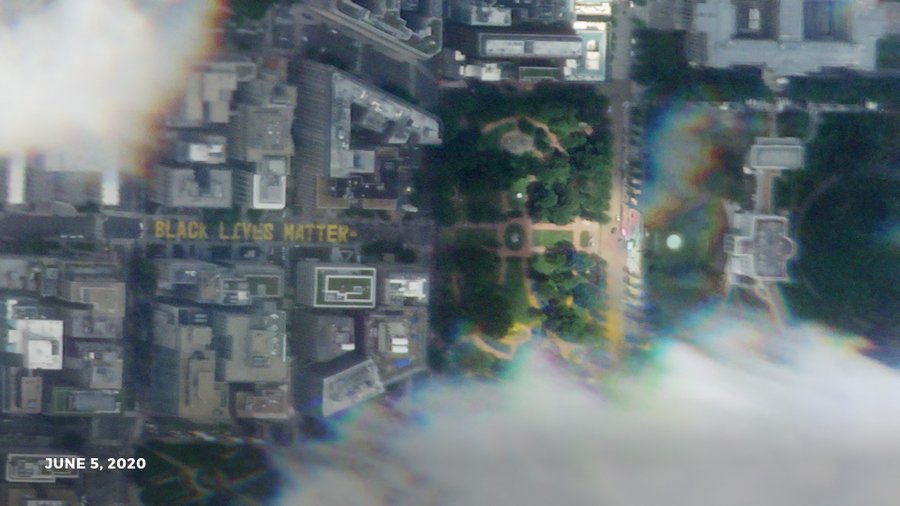 #Business #Featured
Apple, Google, Bing update Maps to show 'Black Lives Matter Plaza'
No sooner than Washington DC Mayor Muriel Bowser had renamed a street near the White House as 'Black Lives Matter Plaza', tech giants Apple, Google, and Microsoft scrambled to reflect the change in their navigation apps.
On June 5, 2020, the Washington DC Department of Public Works painted a mural to show solidarity with Americans protesting police brutality since the May 25 death of George Floyd at the hands of Minneapolis police.
The words 'Black Lives Matter' were painted in capital letters across 35 feet, along with the flag of Washington DC, as part of the George Floyd protests. Earth observation company Planet's SkySat satellite captured the bright yellow message from space:
The same day, Mayor Bowser officially renamed the street to Black Lives Matter Plaza. Within hours, both Apple and Google relabeled 16th St NW as Black Lives Matter Plaza in their Maps products. Microsoft's Bing Maps followed suit.
Apple, then, went a step further to update the satellite imagery also in its Maps to reflect the new mural.
The change was first pointed out on Twitter by a sharp-eyed app sleuth who suggested that the update looked like a quick-fix:
I like how Apple Maps only patched this part of the satelite image for Black Lives Matter Plaza

(notice how the cars partially fade out at the edges, and that this part is noticeably grainy than the rest) pic.twitter.com/lXIGf5AKOj

— Jane Manchun Wong (@wongmjane) June 8, 2020
In fairness, satellite data can actually be several years old in mapping apps. (See: How often do Google Maps get updated?) You cannot expect them to show real-time images.
Either way, the quick updates by Apple Maps, Google Maps, and Bing Maps are a clear testament to the growing support for the Black Lives Matter movement. And we hope it continues that way.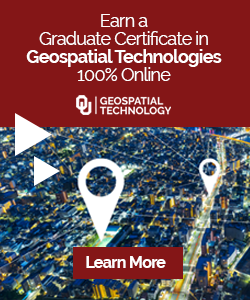 The community is supported by:

#Business
Next article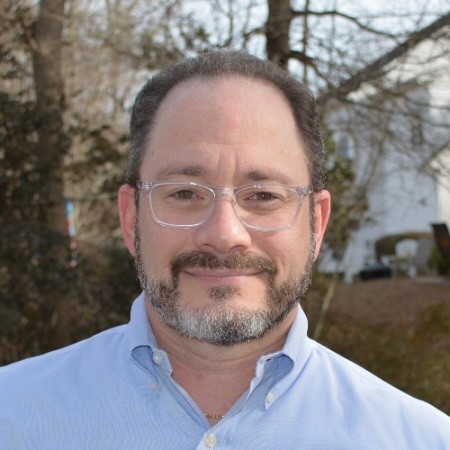 #Featured #Science
The geospatial industry has a branding problem: Adam Carnow
It's high time that geospatial professionals changed their elevator pitch. When someone asks you at a party what you do for a living, do not say that you make maps or something that works like Google Maps. Instead, tell them about the problems you are solving or the value you bring to an organization. Something like, "I help people make better decisions with the power of location."
That's the message Esri Community Evangelist Adam Carnow gives on The MapScaping Podcast, a weekly podcast about individuals and companies doing amazing things in the field of geospatial.
With 25 years of GIS experience, Carnow is a man on a mission to rebrand the geospatial industry. You could even say he is leading a mini-revolution of sorts to stop people from calling geospatial professionals mapmakers.
While speaking to podcast host Daniel O'Donohue, Carnow points to the systemic problem of non-geospatial users equating GIS with maps and how that is leading to the underutilization of GIS technology at many organizations. "Mapmaking is a very difficult vocation and there is tremendous value to making maps. But, if you have access to enterprise geospatial technology, you should be doing a lot more than just making maps," Carnow says.
GIS Manager job description needs to change
A typical GIS Manager job requires the titleholder to have a bachelor's in geography, certain years of experience, and a bunch of technical capabilities. But nobody really talks about having a business management or IT system management background – which is quite essential to spread any technology across an enterprise.
"If you are going to run a major enterprise IT system in an organization and get the maximum ROI, your resume should have skills like digital transformation and innovation. Otherwise, you are just not prepared for the role you are taking on," explains Carnow.
Even soft skills carry more value than ever today, since they are hard to find and even harder to teach. "We need people with soft skills, communication abilities, writing, and presenting skills. Being able to distill complex ideas into simple terms that anyone can understand is what enabled me to move up and become this geospatial communicator, translator, and evangelist that I am today."
Why have a GIS department and not a Spreadsheet department?
Now, if you think about it, does it make sense to name an entire department after a tool that its people use? Carnow stresses that rebranding is essential to establish value and help people reposition their assumptions about the profession and the community.
"Most departments in organizations are titled after their function – what they 'do'. We don't 'do' GIS; it's just a tool that we use," Carnow says. "Spatial analytics, location intelligence, or even cartography – all are more reflective of what GIS can do for an organization."
Carnow's advice to GIS professionals is to think beyond the map and get on board with emerging technologies that are helping GIS to become increasingly valuable to a wide spectrum of industries. "Think data science, business intelligence, and analytics. Learn about the Internet of Things, machine learning, and artificial intelligence. Ride these waves and see where they can take you."
There's plenty more to learn and absorb in the full podcast. You can listen to it here: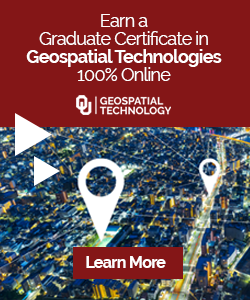 Read on