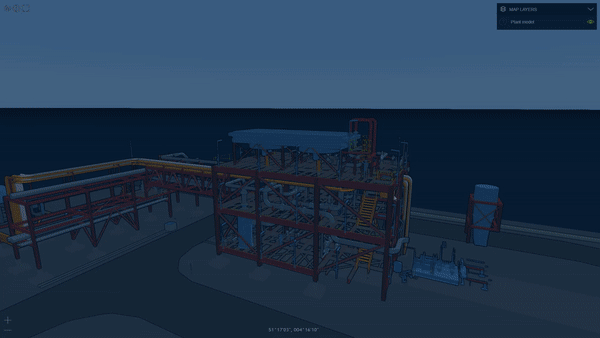 #Business #GeoDev
This SDK will let you build the fastest 3D geospatial apps in a cloud-based environment
There are a few geospatial software releases that I follow regularly, as their new features are always relevant. One of those transforming the industry is Luciad — a Leuven (Belgium) based company, acquired by Hexagon back in 2017, that builds one of the most powerful cloud geospatial visualization and analytics SDKs around.
Last year, I covered the release of Luciad's 360 panoramic images feature, which enabled a level of integration of panoramic and other geospatial data previously unseen in cloud-based apps but the software got my closer attention when I saw a video (with a talk posted by Rami Abielmona of Larus Technologies) that showed a powerful, real-time geospatial app that had been developed for military applications. Based on LuciadRIA, the tool combined geospatial analytics and Deep Learning for tactical situational awareness.
The latest release of LuciadRIA brings again some news that are worth sharing with the geospatial community. Amongst several interesting new features, there are three that I would like to highlight: The support for WebAssembly, the addition of dynamic metadata to 3D meshes and the new visual comparison tools
WebAssembly
This first feature is all about performance—which can be a major issue for data-heavy geospatial applications. A large part of LuciadRIA is C++ code that now runs on WebAssembly.
WebAssembly (or Wasm) is a fairly new web technology that delivers code in binary format, offering near-native performance. In practice, it means that your applications will be much faster and more responsive—particularly important when trying to reduce the load time of big geospatial datasets.
The binary format reduces code size by more than 40%, which means that it downloads faster and is parsed faster by your browser, resulting in quicker loading times (by over 70%). This all leads to better performance for highly dynamic applications. Another side effect of the much smaller data size is that the compiling times are up 84% swifter, which will be certainly appreciated by developers.
3D meshes with dynamic information
Anyone who has ever wanted to integrate CAD/BIM models with geospatial data and generate geospatial visualizations has had a hard time! BIM models have a dynamic nature and can be updated by multiple users at the construction site every few minutes—or even seconds.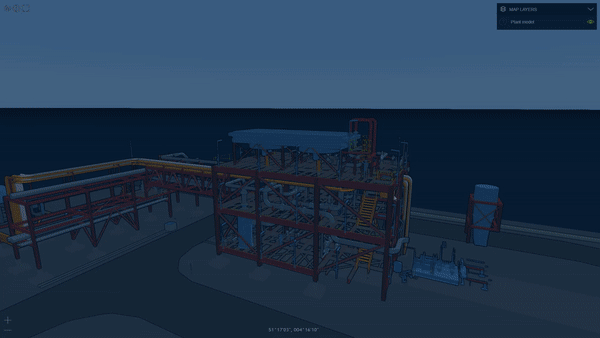 With the new release, LuciadRIA can stream external information such as IoT sensor data, or permit details to an existing 3D visualization, mapping data to the objects in the 3D mesh dataset using the available object IDs. As a result, you can run queries on this metadata, and use it for the selection and styling of the meshes, based on attribute values. For instance changes in the temperature will update the colour of the mesh.  It makes the integration of geospatial data and other data (such as BIM) much easier and faster.
If you're interested in the topic, I recommend that you listen to this podcast from Mapscaping, which discusses just such integrations, and the challenge of streaming massive geospatial datasets in a cloud-based environment.
Visual comparison tools
Another interesting feature is the new swipe and flicker controls, which enable the user to visually compare two datasets of the same area to detect patterns and anomalies. The feature is not entirely new for the geospatial community, but Luciad has added it for both 2D and 3D datasets in their browser solution, which creates a whole new set of possibilities.
To learn more about the release, please take a look at this video, where Robin Houtmeyers and Glenn Croes from Hexagon explain the updated LuciadRIA platform in detail. You can also have a look at the demos and documentation here.
I always look forward to Luciad releases and once again, they don't disappoint. The new features are taking the whole geospatial community forward, with a faster engine and powerful integration possibilities. Great job again Luciad team!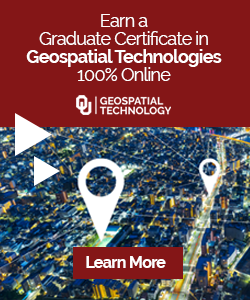 The community is supported by:

Next article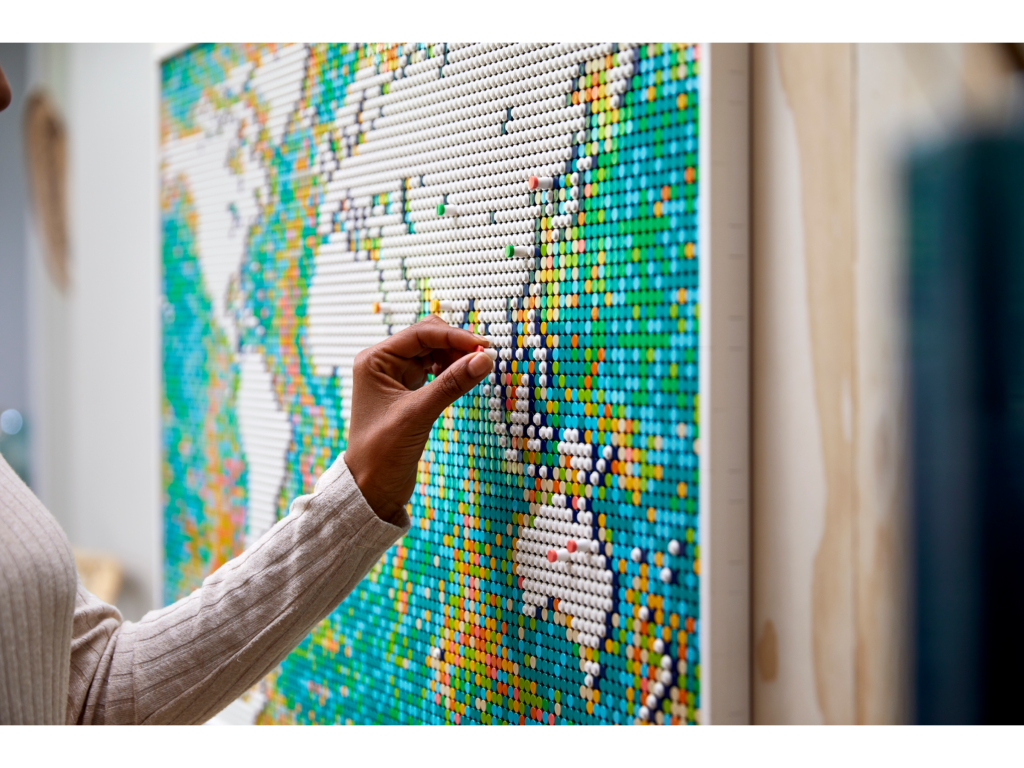 #Business #Ideas
World Map LEGO Set Lets You Build the World Your Way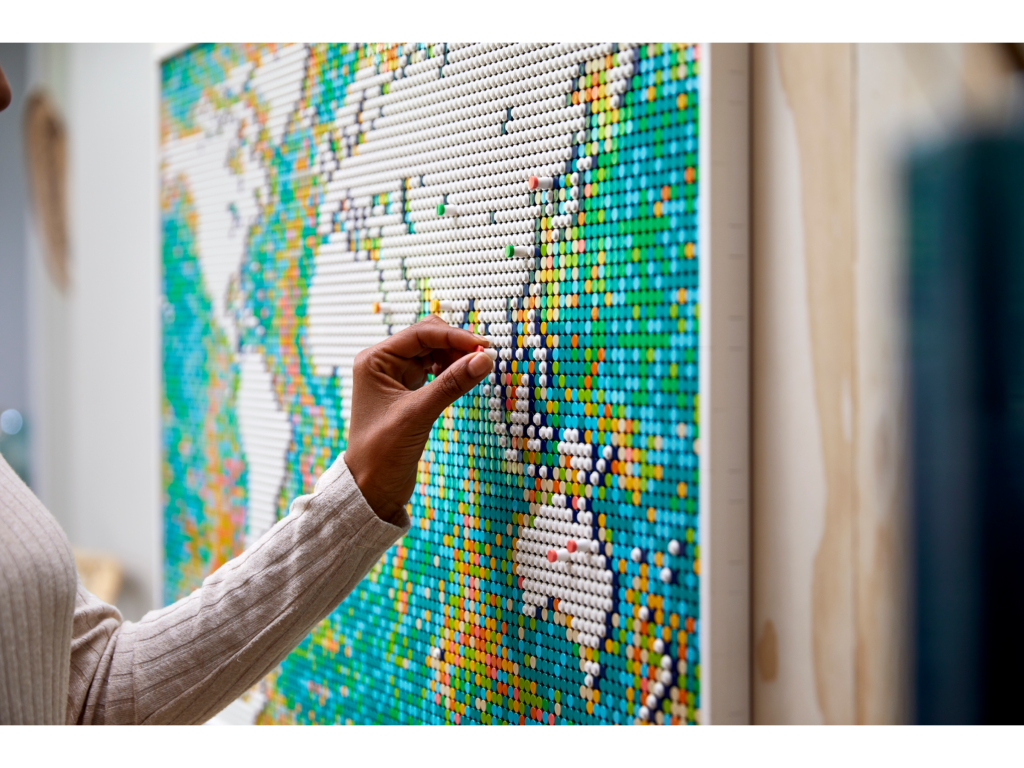 When picturing a world map, you probably think of the same version you first saw in a primary school textbook. But what if you had the ability to redesign the world to look exactly how you wanted?
The team at LEGO Art is inspiring creativity with how we view and shape the world with the new World Map LEGO set which launched on 1 June. Although the set comes with instructions to build a traditional map, the tiles can be arranged in any way you see fit.
In terms of piece count, it's the biggest LEGO set yet with 11,695 pieces, and it retails for $249.99. It's intended for those 18+, and the set doubles as wall art. 
The idea for the set came from a desire to support people's passion for travel, said Nina O'Donohue, global marketing lead for LEGO Art.
"We wanted to create a product that really fueled that passion, and what better than to do a world map?" she said.
That purpose is undoubtedly resonating with people, as the set temporarily sold out online in the first day.
Balancing Realistic Design with Creativity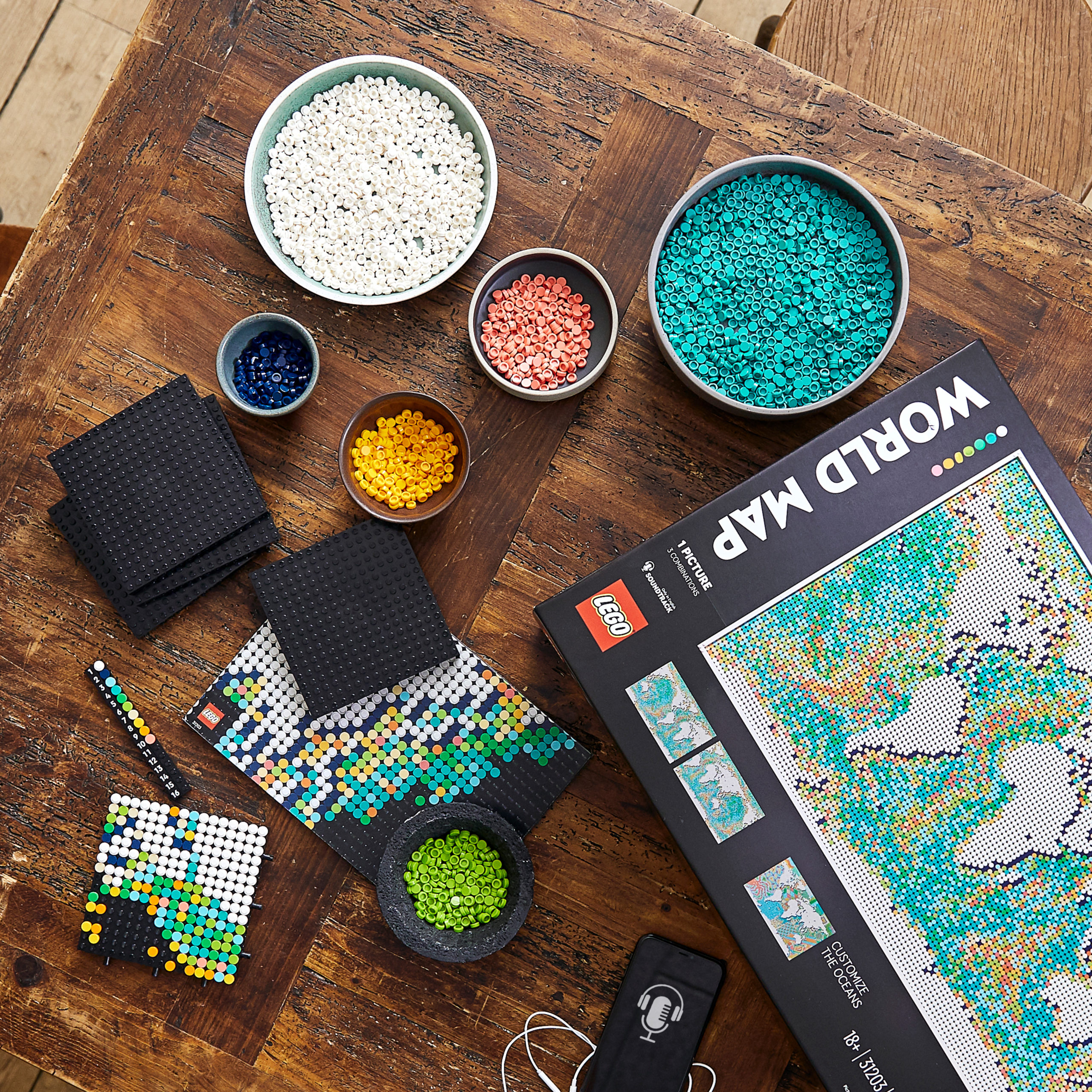 Unlike a traditional world map, the LEGO World Map offers a "creative canvas" and many possibilities for how to customize it, Nina O'Donohue said.
"You build the landmass, but you can move it around to have whatever continent you want in the centre," she said. "There's so much discussion about projections and the right placement of things and how we view things, but we wanted to give people a choice."
Nina O'Donohue said she was a bit nervous about how the geospatial community would respond to a World Map LEGO Set that isn't an exact match to any world map projections.
"We've taken inspiration from Equal Earth, but because we needed to be able to move it around for customization and because Equal Earth is curved and we had to use a flat canvas, we had to take some creative liberty," she said. "But I'm so amazed and grateful and completely overwhelmed at how well (the geospatial community) has seen the possibilities. It goes to show that there's a wealth of creative people in the GIS business."
Nina O'Donohue's husband Daniel O'Donohue, who runs The MapScaping Podcast, is one such person in the industry who accepted the challenge to build the LEGO set. His posts about the set on Twitter garnered a lot of attention from his peers.
"I was not really surprised by the positive reaction," he said. "LEGO is awesome, maps are awesome—how could a map made out of LEGO be anything but awesome?"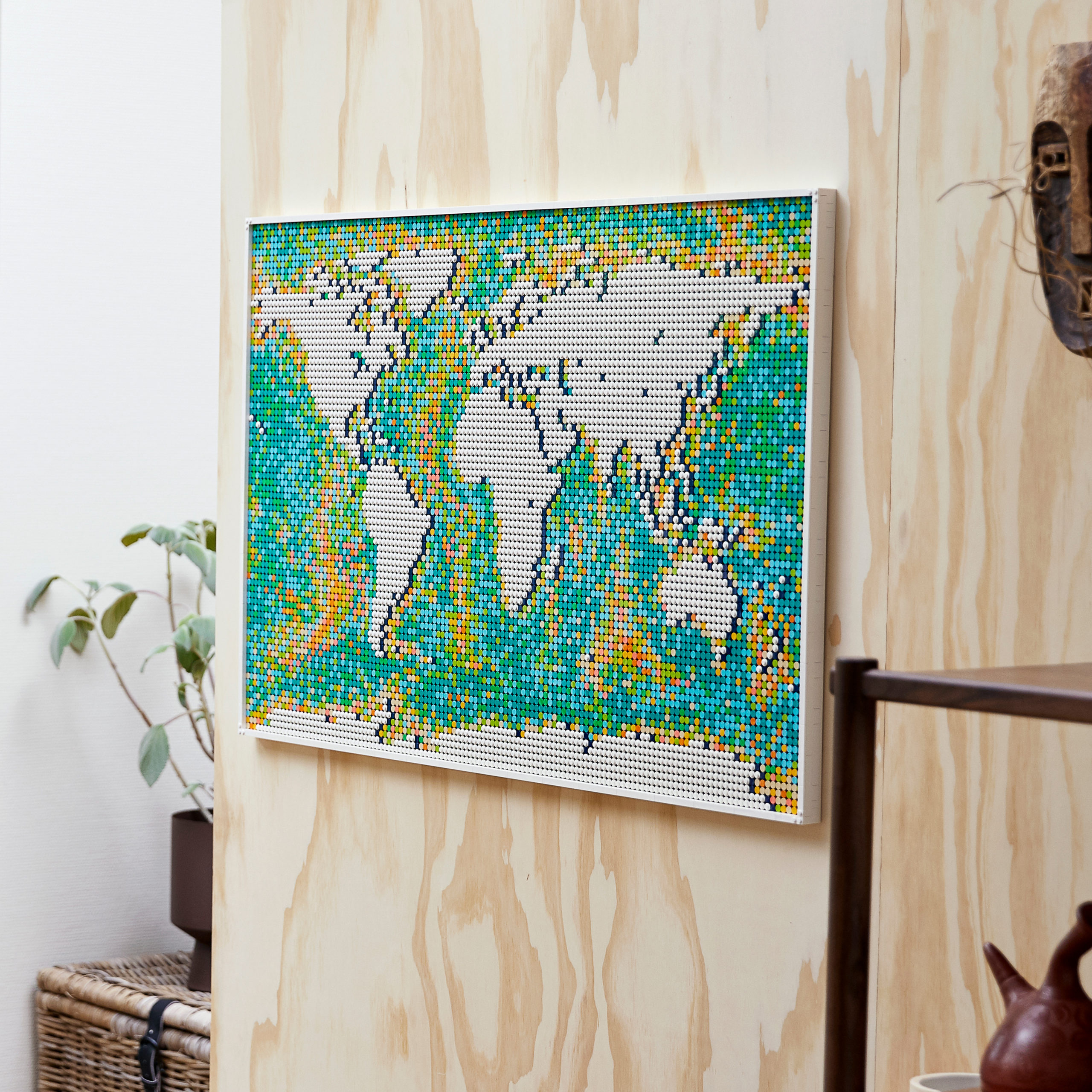 Another characteristic of the map that had the team at LEGO wondering how it would be perceived was the map's colour, Nina O'Donohue said. They originally considered traditional shades of blue and green or even a splash of rainbows, but ultimately chose a different direction. 
"It sort of dawned on us that people are looking for logic when they deal with maps," she said. "It's the bathymetric mapping of the oceans that we took inspiration from. You can see that when you look at it, where the streams run and things. You can see that in our inspiration for how we chose to lay out the colours."
Ultimately, Nina O'Donohue and her colleagues want to see people "customize the ocean," or build the map's landmass however they want.
If you're looking to build the 11,695-piece World Map set, consider Daniel O'Donohue's approach of pacing yourself and enjoying the process.
"I was not in a rush to finish," he said. "I would simply complete one plate at a time. Sometimes my kids or wife would help; sometimes it was just me. It was just enjoyable to be making something and watch it slowly but surely take shape."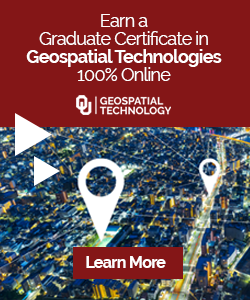 Read on