#Ideas
This map reveals the directions of America's rivers
The community is supported by:

Next article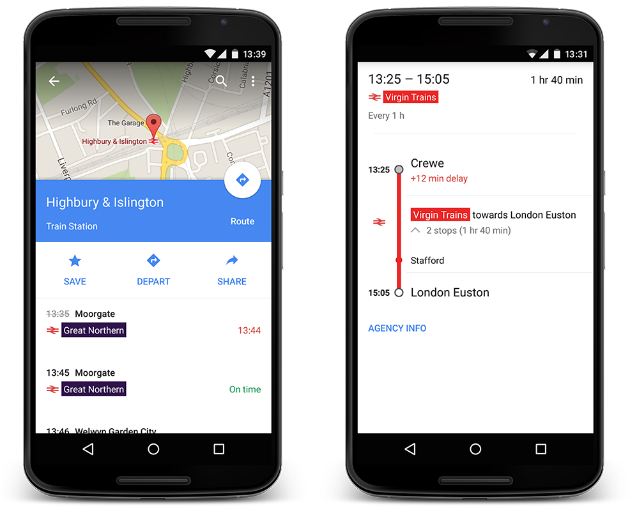 #Business #Ideas
Google Maps app will warn you about train delays in UK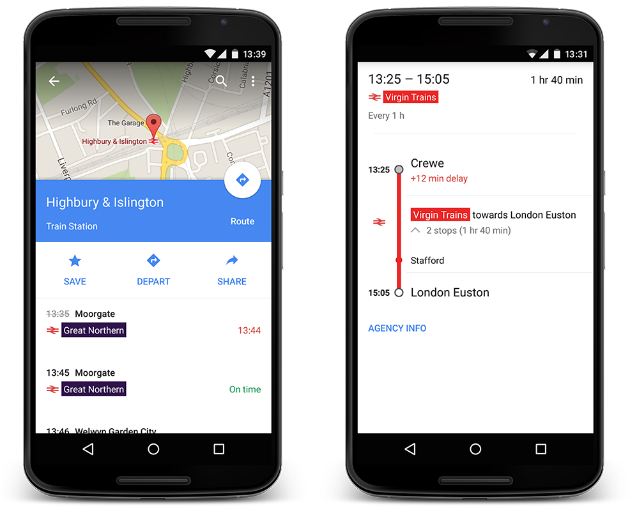 Good news for anyone travelling home for Christmas in the UK. Google's Maps app will now warn you about the delays and account for it when recommending a public transport route to its users. Google Maps has incorporated train timetables some tome ago, but pulling the data in real-time  from the National Rail is taking the service to the next level.
The update also gives you one more very useful feature. It lets you tap on a National Rail station on the map to see a list of departing trains in a real time. Making this feature available in other countries depends on how modern your national railway operators are, so don't count on having it anytime soon.
Multimodal routing is one of the key features for any smartphone navigation apps. In Europe we often select public transportation over the car. With a seamless comparison of travel times by different transport modes Google wants you to make your decisions continuously.
Read on