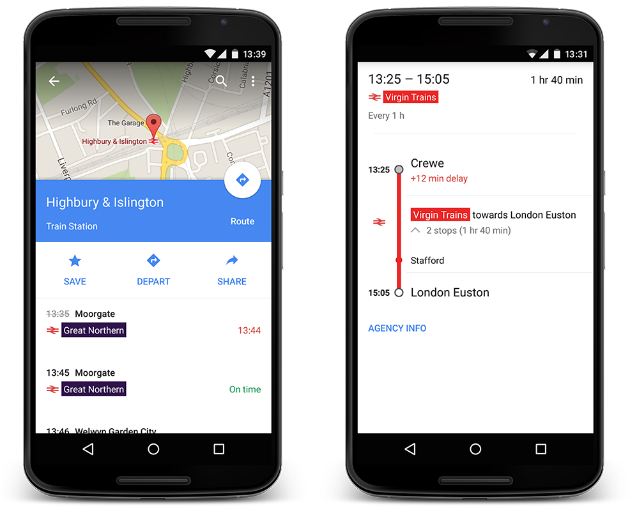 #Business #Ideas
Google Maps app will warn you about train delays in UK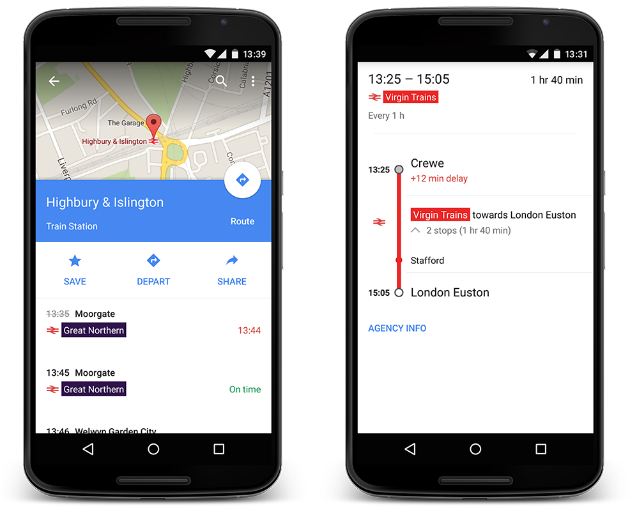 Good news for anyone travelling home for Christmas in the UK. Google's Maps app will now warn you about the delays and account for it when recommending a public transport route to its users. Google Maps has incorporated train timetables some tome ago, but pulling the data in real-time  from the National Rail is taking the service to the next level.
The update also gives you one more very useful feature. It lets you tap on a National Rail station on the map to see a list of departing trains in a real time. Making this feature available in other countries depends on how modern your national railway operators are, so don't count on having it anytime soon.
Multimodal routing is one of the key features for any smartphone navigation apps. In Europe we often select public transportation over the car. With a seamless comparison of travel times by different transport modes Google wants you to make your decisions continuously.
The community is supported by:

Next article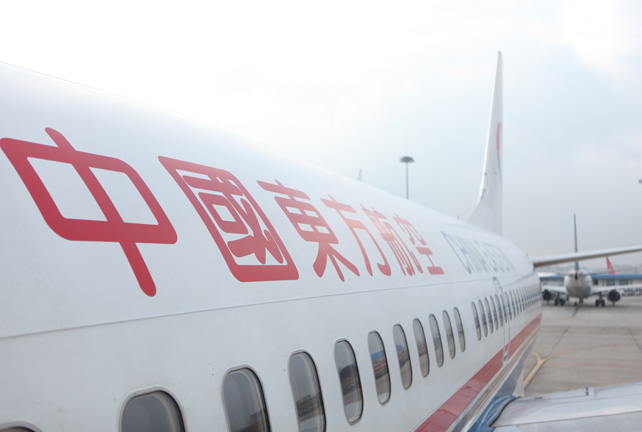 #Business
Nokia HERE now powers Chinese Baidu with global map data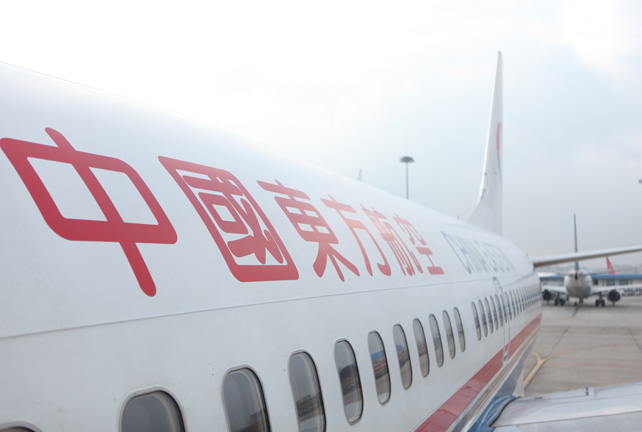 HERE, the maps service owned by Nokia, announced a partnership with Baidu – the biggest Chinese web search company which is often compared to Google. Baidu has made no secret of its ambitions to expand its business outside of China.According to the China National Tourism Association, almost 100 million Chinese citizens traveled aboard in 2013, what is 18% increase compared to 2012. This is a huge piece of the market.
The companies are not disclosing the financial terms of the deal but we know couple of facts. The deal only applies to location and navigation services Baidu will offer to Chinese traveling abroad. It won't be offered within China itself, as Baidu is also the biggest mapping data provider in China. Here will power both desktop as well as Android and iOS apps. The partnership will start with data for Taiwan, with other countries to be added at a later stage. Bruno Bourguet, SVP and Head of Sales at HERE commented:
Every day, millions of people count on HERE to explore the world and discover new places whether at home or on the go. Together with Baidu, a new customer for us, we want to help the growing number of Chinese tourists get the most from their travels.
HERE is one of a few global spatial data providers together with TomTom, Google and OpenStreetMap. So why HERE won such a big deal? One must remember that Nokia has been producing phones in China for many years. Google was not an option, TomTom is much stronger in India than in China and OSM is simply too unpredictable. HERE was the only reasonable option for the Chinese search giant.
source: Here 360 Blog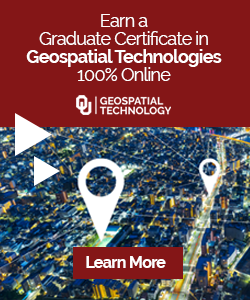 Read on