#Business #Ideas
Morgan Freeman as the voice behind your GPS navigator!
Yes, you read that right! Morgan Freeman, the man with perhaps the most iconic voice (ever?) is now a GPS navigation voice artist. On Waze! And already the internet is going crazy… It's not trending on Twitter yet but just give it a few hours.
Vice President Trumbull, Morgan Freeman, guiding you through traffic like a boss! Download: https://t.co/QXEO7lOGCZ pic.twitter.com/7dvW4Lbyjy

— waze (@waze) February 22, 2016
Okay, before you go bananas. All one needs to do to get Morgan Freeman to be the voice behind the GPS navigator is to open Waze's settings and under the Sound->Voice Language menu select the magic option "Morgan Freeman"!
How did Waze (and Google) get Morgan Freeman to agree to this? Who cares! (but if you really do – its a movie promotion tie-up). Read the EW article for more.
The community is supported by:

Next article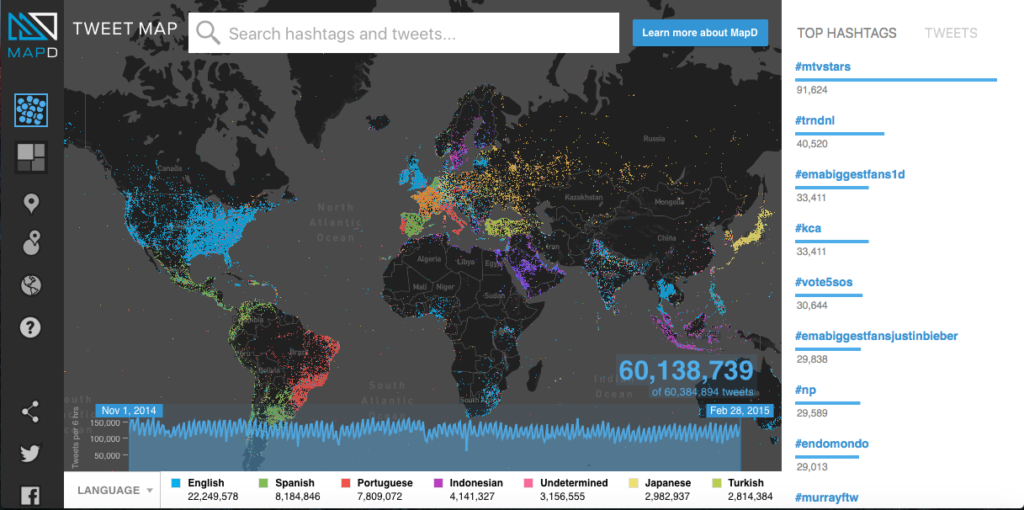 #Business #GeoDev #Ideas
Searching the Twitter database: MapD TweetMap
It's no secret that Tweets contain a wealth of information and with the proper search algorithm, one can find very interesting patterns using the data. TweetMap, a prototype twitter search application allows you to search for the geographic and temporal distribution of words used in Tweets and visualizes them in a pretty decent map.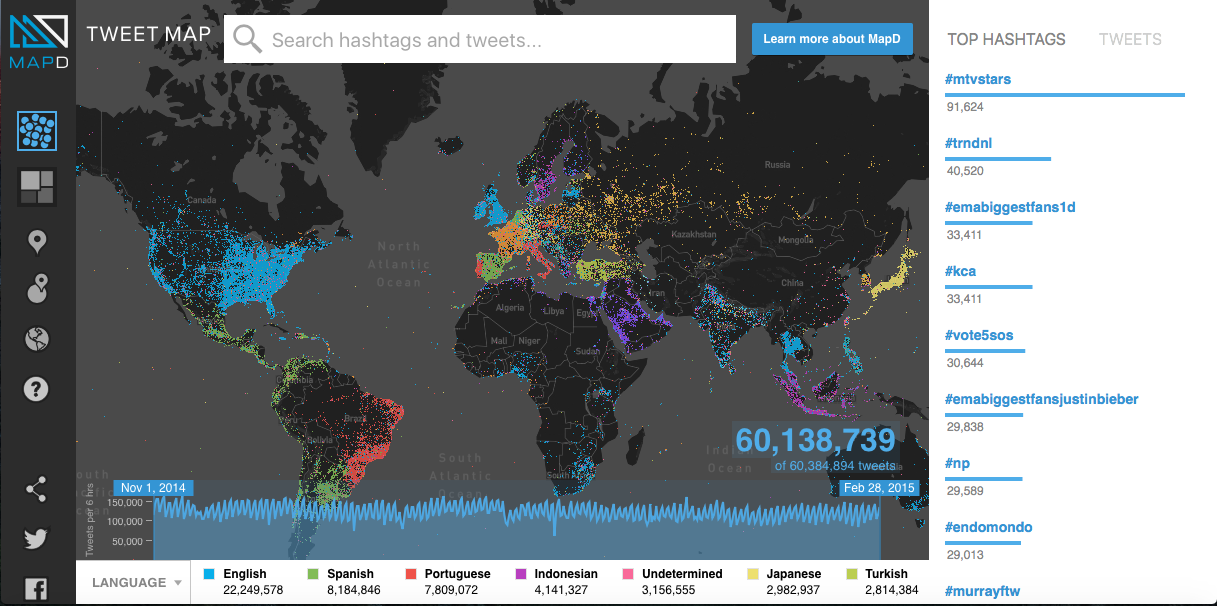 Searching Twitter
MapD, the startup behind the application TweetMap was interestingly born out of the necessity to speed up the process of finding patterns in tweets about Arab Spring.
The Mapd Tweetmap allows you to search for the geographical and temporal distribution of words used in Twitter messages around the world. The SF based startup's tool allows anyone to query the Twitter database (between 1st Nov, 2014 and 28th Feb, 2015) for any hashtag (or word, but why would you really! its twitter after all) and visualise the results on the map. Whether you decide to use dot map or the choropleth map, I leave it up to the cartographer in you 😉
Another interesting aspect is the breakdown of the tweets according to the language used in the 140 character message.
The MapD TweetMap is definitely worth checking out, especially if you are a big fan of Twitter 🙂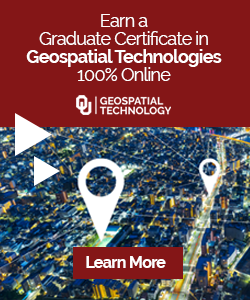 Read on