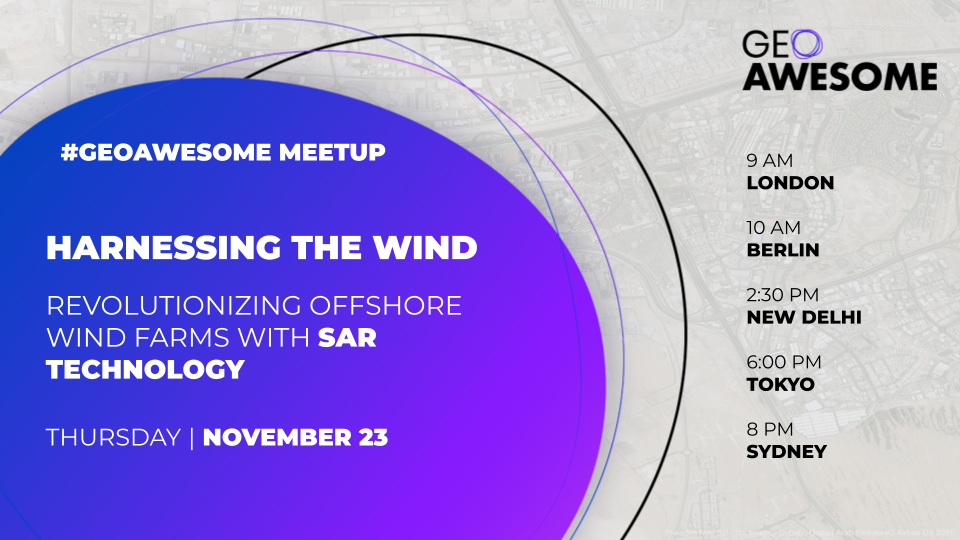 #Events
[Meetup] Harnessing the Wind: Revolutionizing Offshore Energy with SAR Technology
Geoawesomeness invites you to an engaging GeoawesomeMeetup, focusing on a groundbreaking application of Synthetic Aperture Radar (SAR) data in the offshore wind energy sector. Our distinguished panel, featuring experts from Synspective, a Japanese innovator in satellite radar technology, and leading professionals from the offshore wind farms industry, will provide a comprehensive look into the transformative impact of SAR.
In this online GeoawesomeMeetup, we'll explore the pivotal role SAR plays in overcoming traditional mapping and assessment challenges in offshore wind farm deployment. Discover how Synspective leverages satellite-based optimization to streamline the process, offering higher confidence through actual sea surface observation data. Learn about SAR's unique features, including the ability to image the Earth's surface day and night, its broad-ranging capabilities, and the implications of daily revisits for wind pattern analysis.
Dive deep into the technical aspects of SAR, understanding how it provides invaluable insights into changing wind patterns, and its responsiveness to fluctuations over large areas with high resolution. We'll examine real-world applications, discussing how Synspective utilizes SAR data to analyze and guide optimal deployment areas for wind farms, addressing placement and development considerations with unprecedented accuracy.
This session will also highlight SAR's future in offshore wind energy, detailing its role in the planning phase, impact on construction planning, asset evaluation, and the financial aspects of wind farms. Engage with our experts in a discussion on how continuous research, data gathering, and industry collaboration are enhancing project implementation confidence.
Join us for this enlightening webinar to gain a holistic understanding of SAR's revolutionary application in offshore wind energy. Learn from the best, network with industry peers, and be part of the conversation shaping a more sustainable future with SAR technology.
Register here
The community is supported by:

Next article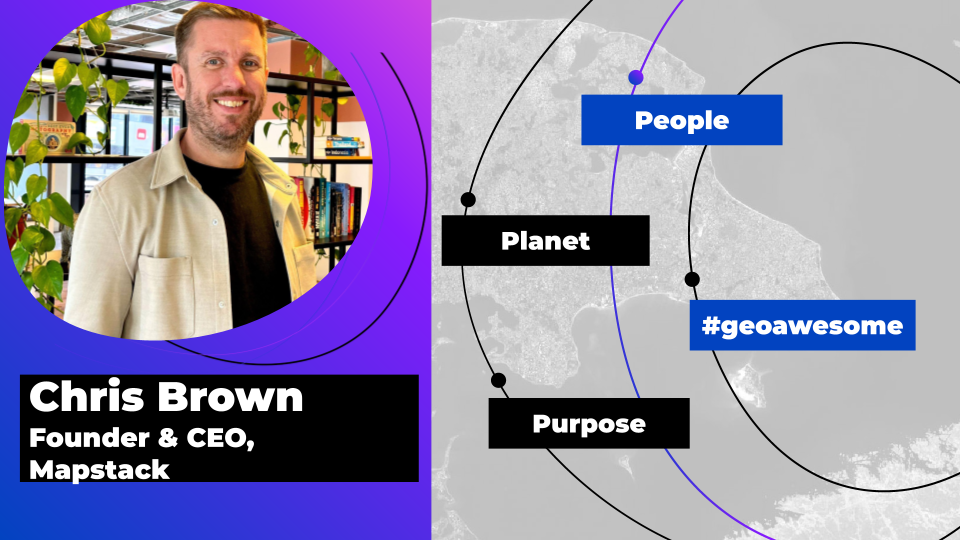 #Business #People
Meet the founder: An interview with Chris Brown as Mapstack is awarded prestigious UK Innovation Smart Grant
We're so pleased to announce that Mapstack, the world's first social network of maps and data, has received a prestigious UK Innovation Smart grant.
Administered by Innovate UK, the UK's innovation agency, the funding acknowledges the potential of Mapstack's game-changing R&D project to make a significant contribution to the UK economy.
We sat down with Mapstack's Founder and CEO, Chris Brown, to find out more.
Congratulations on securing the Innovate UK Smart Grant. Mapstack is poised to democratize access to open data, which you believe is a fundamental human right. Can you explain what Mapstack is and delve into how this belief has shaped Mapstack's business model and offerings?
Similar to Github with code, Mapstack's mission is to become the global hub for open data. Currently, open data is spread across the internet in complex data portals, making it hard to find, difficult to access, and nigh-on impossible for most people to make any use of.
We want to change that by bringing all open data together in one place, making it simple to access and use.
All of the open data in Mapstack will be visualized in engaging, interactive digital maps that people can freely explore and make use of, even if they have little prior experience in mapping or data analysis. Ultimately, open data is this huge, valuable resource that belongs to everyone, but it's currently out of reach for most people.
Mapstack was founded with the belief that valuable open data should be accessible and free to all. Could you share more about the company's origins? How was the idea for the community-driven platform born?
Mapstack was born out of the long-held frustration of needing to find open data, but having to trawl through the existing open data portals that are largely too complex for most people and not user friendly at all. Also, once people find and extract the data they're looking for, they then need to use complex tools to make a map. We want to start with the map, an engaging, easy-to-use format that everyone can find, access and make use of.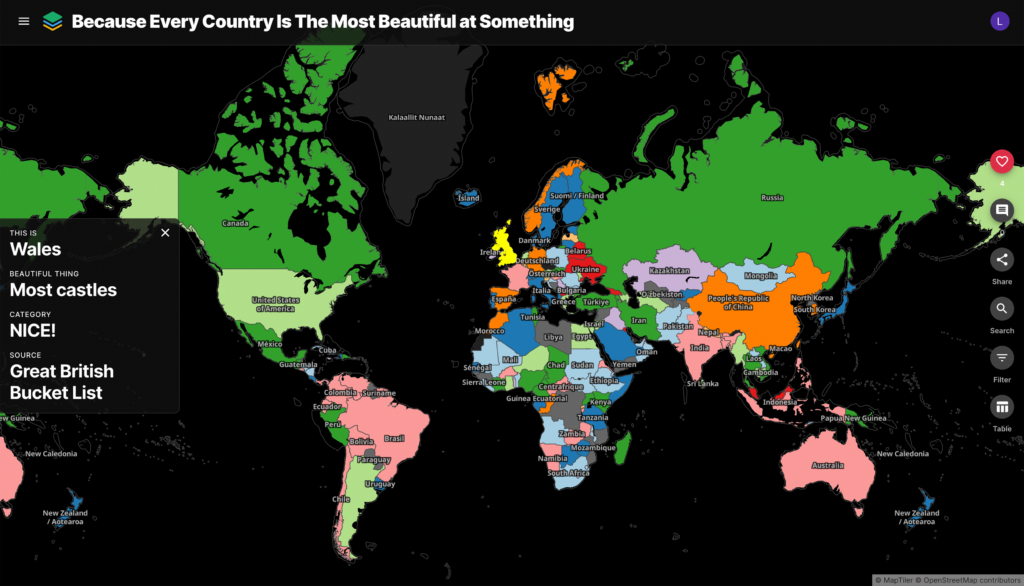 You envision Mapstack as the "Wikipedia or GitHub" for open data – a bold aspiration. What mechanisms are you implementing to ensure the accuracy and credibility of the vast array of data, and how will these efforts encourage user trust and frequent engagement with the platform?
We have a guided upload process whereby people can provide the data source and a link to that source. Like with a research paper, anyone viewing the map will be able to follow the link and verify the data source to ensure its accuracy.
During upload, people are also able to add tags to provide additional context about the data they're uploading, making it easier for people to search later. Everyone will have their own profile and can create multiple public Workspaces to group data into specific topics or themes.
We've also added social proof features such as likes, comments and shares so people will be able to provide feedback about each map and dataset, ensuring we offer a more social experience around data exploration as well as live feedback.
The challenge of technical complexities and integrating data into existing workflows is often a barrier for SMEs, nonprofits, and educators. How does Mapstack intend to simplify this process, and what tools or features are you offering to make data analysis more accessible for these users?
People will be able to search our ecosystem of open data maps and then use the search, navigation and filter tools within the map to begin exploring the data and gain the insights they're looking for.
We'll also be prioritizing new UI improvements in the future, with the success metric of making our data maps so simple to use that anyone can find and gain fresh insights and perspective from them.
Mapstack plans to offer both free access and paid plans for more private, secure data uploads. Could you explain how this dual approach works within your business model?
Anyone is able to upload open data to the platform and create a public map for free, forever. They can then share this map, either to distribute interesting data they have collected, collaborate with others, or use it for a work or school project, whatever they wish. If people would like to upload private data and make a map, they can pay a low monthly fee so it's securely stored in their personal account.
We foresee that public maps will get many people using maps with public data for the first time; once they're comfortable with that, we hope they'll go on to map their own data.
We love that Mapstack is committed to making the world a better place by providing data-driven insights. What current global issues are on Mapstack's radar and how could the platform help these issues by enabling informed decisions that lead to better outcomes?
We believe Mapstack will be a powerful tool for educators, NGOs, businesses and many others. Having one place where anyone can find and easily make use of open data will be empowered in whichever project they're currently engaged in, whether it's an environmental group tracking deforestation, journalists adding vital context to a trending news story, or citizens having a greater understanding about their local living environment. The use cases really are endless.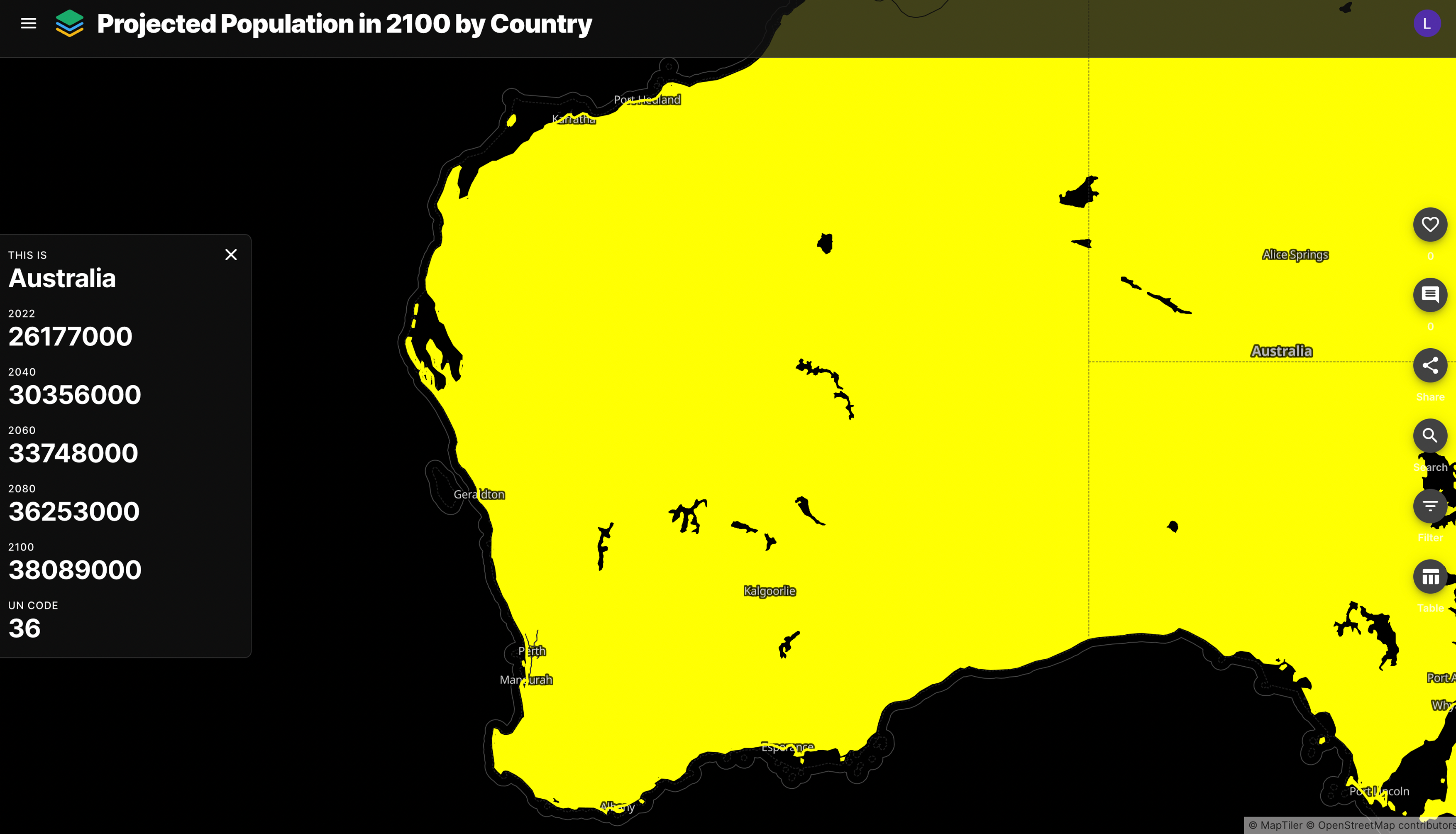 Why do you think interactive maps are so powerful when compared to spreadsheet-based data visualization?
We believe when it comes to location data, a map is by far the most inclusive medium to consume for most people. Even with tabular data, it takes a fair amount of technical knowledge to properly withdraw insights and context, and it's not a visual medium. But most people are able to view a map, discern the color coding, and begin exploring by clicking around to find insights. It's a much easier starting point.
With a spreadsheet, you start with data and then get a map—so long as you have the technical know-how and tools. With Mapstack, people will start with the map, and can then work back to the data.
Finally, considering Mapstack's ambitious mission, where do you see the platform in the next five years? What will be the measure of success for you and your team?
Our goal is to become the global hub for open data, so in the next 5 years, that will be our core focus. The measure of success for us is the number and richness of the open datasets we have in our ecosystem.
We also have a strong community focus, so we see the number of people publishing maps as well as people viewing and using them as key success metrics. We have already witnessed an incredible diversity of data that people have been contributing, so we're looking forward to seeing and learning more as we progress over the next 5 years. 
Our Beta is live and you can find all of the data currently uploaded at mapstack.io, so come check us out!
---
Did you like this article? Sign up to our newsletter!
Read on