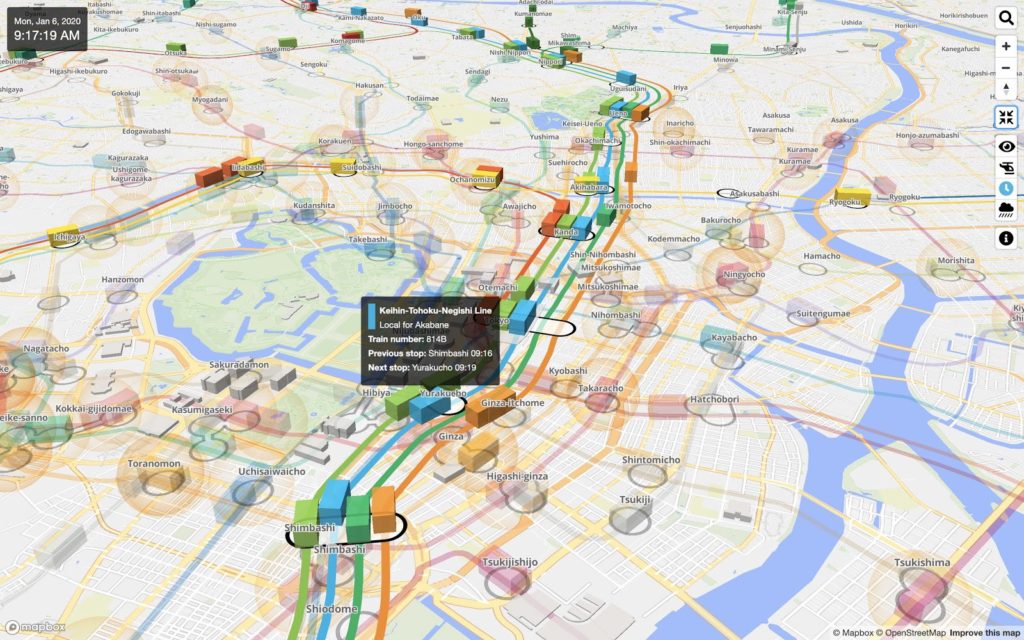 #Business #Featured
Mapbox partners with SoftBank to create Mapbox Japan
Almost a year after it entered the Japanese market with support from one of Japan's biggest mapmakers, Zenrin, digital mapping startup Mapbox has announced the establishment of Mapbox Japan.
Mapbox Japan is a joint venture between California-headquartered Mapbox and Japanese technology company SoftBank. The JV would help enterprises enhance their existing mapping services and enable them to create new customizable location-based services and management tools.
Further, the JV plans to launch a special COVID-19 support package for organizations that are offering mapping services to manage and mitigate the outbreak of the novel coronavirus.
Mapbox Japan will offer up to 3 months of special support at no charge for organizations that utilize its map development platform to provide COVID-19 monitoring and related services between June 1 and September 30. The application to avail this special offer needs to be submitted to Mapbox Japan by May 31.
Mapbox's first customers in Japan included the country's leading consumer application, Yahoo! JAPAN, and Komatsu, the top construction enterprise in Japan. Globally, its customers include CNN, Facebook, IBM, Instacart, Lonely Planet, Porsche, Snap, Tableau, and The Weather Channel.
Explaining that partnering with a tech giant like SoftBank would provide the 'future unicorn' access to an enormous number of entities in Japan, Mapbox founder and CEO Eric Gundersen says, "We love the way discerning Japanese customers push us to continue to improve and create new solutions. The opportunity to build new local services in Japan will also help us create new global offerings."
Meanwhile, Eric Gan, Head of Business Development of SoftBank Corp, points out that several businesses have already shown interest in the advanced AI that Mapbox employs on its mapping platform. "We are seeing a significant rise in demand for Mapbox's products from retail, ride-share, hotel, office-sharing, payment, mobility, and manufacturing industries. We are constantly discovering new use cases for our partners," Gan says.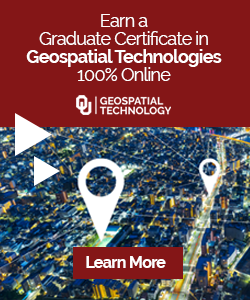 The community is supported by:

Next article
#Featured #People
A virtual gathering of the most geoawesome people in the industry
Introducing Geoawesomeness Digital Meetup
Think back to the end of 2019. Like many of our industry peers, you probably spent some time figuring out what you want to achieve in 2020. Some of those goals might have sounded something like: Network with more people in the industry, learn something new, present your ideas and work to others. We're guessing it didn't sound something like: Figure out how to do all that without leaving your apartment! And yet, here we are.
COVID-19 has forced nation-wide lockdowns, company travel bans, and event cancellations every single day. Rather than simply surrendering to this crisis, we've decided to enable the spatial community to network, exchange information and ideas without leaving the apartment!
Geoawesomeness Digital Meetup is the ultimate digital event for the geospatial community. At a time when the industry is adjusting to remote work and collaboration, the digital event will bring together the most brilliant minds in geo and facilitate an hour of productive discussions and knowledge sharing.
Network. Learn. Celebrate Geo.
The online meetup is an extension of our vision to connect and empower the geospatial community. It's an opportunity for you to Network. Learn. Celebrate Geo.
Hear from the most brilliant minds in geo and learn more about their work
Network with hundreds of geospatial professionals without leaving your apartment
Have fun and celebrate geo
Meetup #1: Real-time maps and last-mile logistics 
Even pre-COVID19,  Last-mile logistics was one of the highest growth location analytics use cases and now with more of us relying on online delivery services for pretty much everything, last-mile logistics has become even more crucial.
In the first digital meetup on 4th June, you will hear from Mapbox and others about how real-time maps and analytics are helping the logistics industry be more efficient and profitable during these difficult times.
During the meetup, you will also have the opportunity to interact with other participants via live chat and at the end of the meetup, we plan to have a lively Q&A with our speakers, so be sure to bring your most challenging questions for them.
Can't make it? Register anyway and we'll email you a recording of the meetup to watch anytime.
Interested in partnering with our Digital Meetup
Partners are very welcome! The event has many sponsorship opportunities. Contact our team to learn more at info@geoawesomeness.com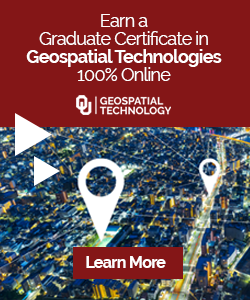 Read on