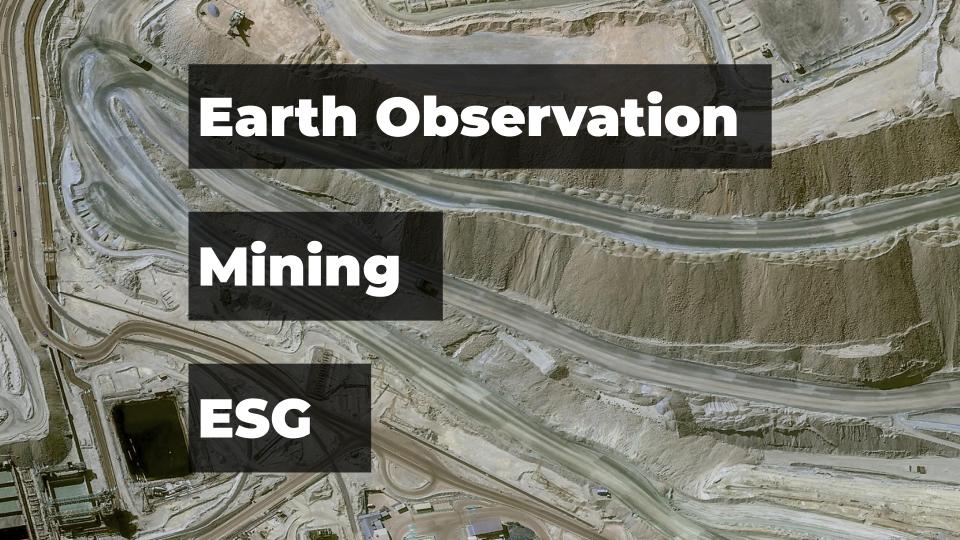 #Environment #Featured #Science
How Mining Companies are using Satellite Data for ESG and Operational Efficiency
The mining industry today faces a host of complex challenges, with increasing pressure to meet Environmental, Social and Governance (ESG) standards. Given the vast size and inaccessible nature of commercial mines, the main obstacle to meeting those challenges is often the difficulty in data collection and analysis.
Satellites are emerging as a promising solution. With very-high resolution imagery and a host of cutting-edge analysis tools, there is now the potential for satellite data to be used throughout the entire mining cycle, enhancing safety, sustainability, and efficiency.
A revolution in data collection
As the mining industry has evolved, traditional data collection methods have become insufficient. Commercial mines are often enormous, spread across sites as large as 50–100km2, situated in unforgiving environments and in regions where the skills and technologies required to carry out detailed data collection are lacking. As a result, the modern mining sector has embraced several complementary data collection tools in recent years.
UAV technology plays a vital role, albeit primarily at a localized level. Drones are particularly useful for capturing detailed measurements and engineering purposes, to calculate stockpile volume, or assess rock faces following controlled blasts. Remote IoT sensors are another important tool in today's commercial mine, but although they are appropriate for some data points, they can't fulfil all requirements. For comprehensive, full site surveying, a different solution is needed—and this is where satellites come in.
A new generation of satellite data and analysis
A proliferation of new satellite constellations and technological innovations mean that satellite data is more affordable, more available, and more versatile than ever before. High-resolution 30cm satellite imagery, from Pléiades Neo for example, can provide incredibly detailed data over even the largest of mining sites, overcoming the main limitation of drone technology. Satellite data platforms like Airbus OneAtlas, meanwhile, allow for on-demand satellite tasking, which means mining companies can obtain high-resolution data in near real-time, while frequent revisits enable regular monitoring—essential for safety requirements.
However, it's not just the quality and quantity of the imagery itself that has brought about this seismic change in satellite data, but the sophistication of the analysis tools and elevation models available. For instance, a relatively new product from Airbus named 'Elevation 0.5' utilizes stereo or tristereo imagery data from Pléiades Neo to create 50cm resolution, Digital Surface Models with industry-leading accuracy.
An interesting case study of Airbus data usage comes from a South African firm named Pinkmatter. They have leveraged Airbus's stereo and tristereo imagery data to create a tool called 'Stack Insight', This tool simplifies the task of measuring volumes for heaps of excavated material or extracted earth. One notable client of this service is AngloAmerican, who use it at their mine site, Kumba Iron Ore, in South Africa.
Game-changing benefits for both operational needs and ESG responsibilities
With such powerful tools at their fingertips, no wonder major companies are beginning to embrace remote sensing and earth observation data in monitoring their mining operations. This graphic summarizes some of the key use cases:
Three areas worth focusing on are sustainability, safety, and exploration.
·       Sustainability
ESG aspects are becoming increasingly relevant to the mining sector, as both regulators and the public demand greater sustainability. By its very nature, mining causes significant damage to the natural world, but there are numerous ways in which satellite data can help to mitigate environmental impact at every stage of the mining cycle.
This starts with the process of locating, designing, and building the pit and mine buildings, where satellite imagery can aid in finding the least environmentally damaging locations for any necessary structures. Satellites can then monitor the impact of mining activity over time, detecting potential environmental risks through wastewater monitoring and vegetation change detection. Finally, satellite data can be used to help with rehabilitation and restoration of natural habitat, ensuring that any environmental commitments are met.
One of the most significant environmental issues for the industry is the management of 'tailings'—the waste materials left over from mining operations. Tailings are often stored in ponds, and these tailings storage facilities (TSF) must be closely monitored to prevent environmental contamination. Using a combination of SAR and optical data, satellites can aid with planning a TSF site, monitor capacity and surface water, and help to mitigate risk of contamination due to adverse weather conditions or illegal activities. Freeport-McMoRan is just one mining firm using satellite data in combination with other data sources to achieve its stated target of zero 'unplanned discharges' from TSF sites.
·       Safety
ESG goals are not just about environmental impacts, but also about safety and social responsibility. Mining has long been one of the most dangerous industries in the world, and although positive progress has been made, more people are still killed or injured in the mining sector than in any other industry, according to The World Counts.
By providing regular, high-resolution imagery over vast areas, satellite data can make a massive contribution to safety assessments and monitoring. Facilities can be monitored both day and night, and regardless of weather conditions—critical in ensuring the safety of personnel and avoiding accidents or disasters. And of course, by replacing traditional monitoring with remote monitoring, mining firms can eliminate the need for human staff to travel around potentially dangerous mine sites and TSFs.
One of the most important constellations in this field is TerraSAR-X / TanDEM-X project, twin satellites flying in close formation, which together are able to obtain unparalleled geometric accuracy from bistatic SAR interferometry data. Their on-board sensors can measure deformation of the land surface down to a level of millimetres, monitoring ground displacement, subsidence, uplift, and horizontal surface movement, thereby providing early detection of potential landslides and other risks.
·       Exploration
Satellite data is also a powerful tool when it comes to mineral exploration, increasing efficiency, reducing costs, and providing a more comprehensive overview compared to traditional on-the-ground surveys. High-resolution satellite imagery can be used to create a visual representation of potential mining areas, and can also reveal patterns and features that may not be visible from the ground—a technique which has been successfully employed in kimberlite diamond exploration in India and South Africa.
Using multispectral and hyperspectral imagery, satellites can also reveal important details about the earth's surface and geological features—perhaps even indicating the presence of specific minerals deep underground. Although this technology is in its infancy, it holds huge potential, and one mining company hoping to take advantage is Rio Tinto, who have recently partnered with satellite imaging startup Pixxel for early access to data from a new constellation.
With advanced analysis tools, satellite imagery can be leveraged further to provide information on surface lithology, soil types, and vegetation cover, which can all help to guide the decision-making process in the early stages of mineral exploration.
Digging into the future
High-resolution, time-sensitive satellite data looks set to play a key role in the future of the mining industry, not only enhancing and improving operations, but also contributing to broader ESG objectives.
As the sector looks to reduce its environmental impact and improve safety, two major developments are likely to ease the process. The first is the rapid progression in artificial intelligence and machine learning, which holds the potential to automate and improve satellite data analysis. In turn, this will lead to actionable insights being produced faster, and with greater accuracy. The second is the surge in availability and affordability of high-resolution satellite data. Until recently, advanced data collection and analysis tools have been the reserve of industry giants, but the democratisation of satellite data means that smaller mining companies are now able to reap the benefits of the technology.
Challenges remain when it comes to the integration of earth observation data into the mining industry. The sector may be eager to embrace advanced technology, but it has a long way to go before the relevant skills and infrastructure are in place to support it. However, overcoming these hurdles is a necessity if mining is to balance operational needs with its environmental and social responsibilities. High-resolution satellite data has the potential to become an indispensable tool, arming the industry with the means to ensure a safer, more efficient, and sustainable future.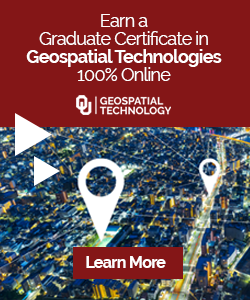 The community is supported by:

Next article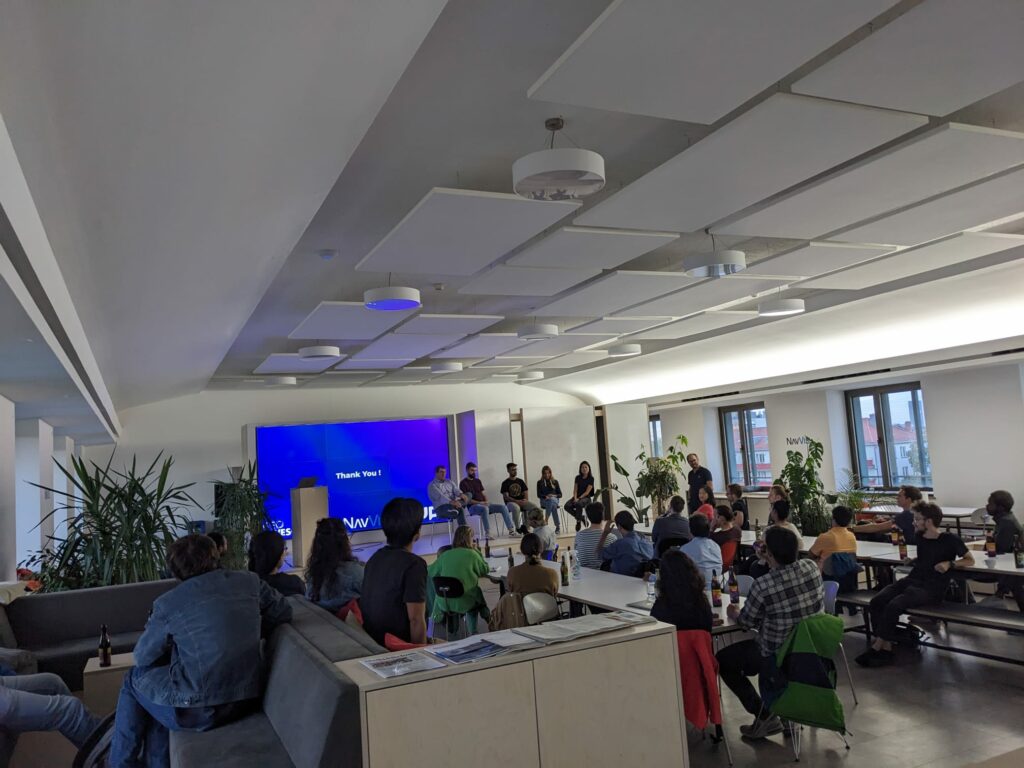 #Events #People
Celebrate the Success of the Geoawesomeness Munich Meetup: Exploring the Geospatial World!
The Geoawesomeness community in Munich recently held its July 27th meetup, and it was a resounding success! The event brought together around 50 passionate geospatial enthusiasts for our second meetup of the year.
The evening kicked off with an informative introduction by Sara, who shed light on NavVis and its technology enabling precise mobile mapping of indoor spaces and providing mapping services worldwide.
The speaker lineup featured industry experts who shared valuable insights. Christoph Rieke presented tips and tricks for GIS career development, from job searching to expanding one's social network. Florian Simetsreiter, Head of Digital Sales at Esri Germany, captivated the audience with exciting challenges for sales organizations posed by GIS advancements, accompanied by a live demo of Boston's digital twin.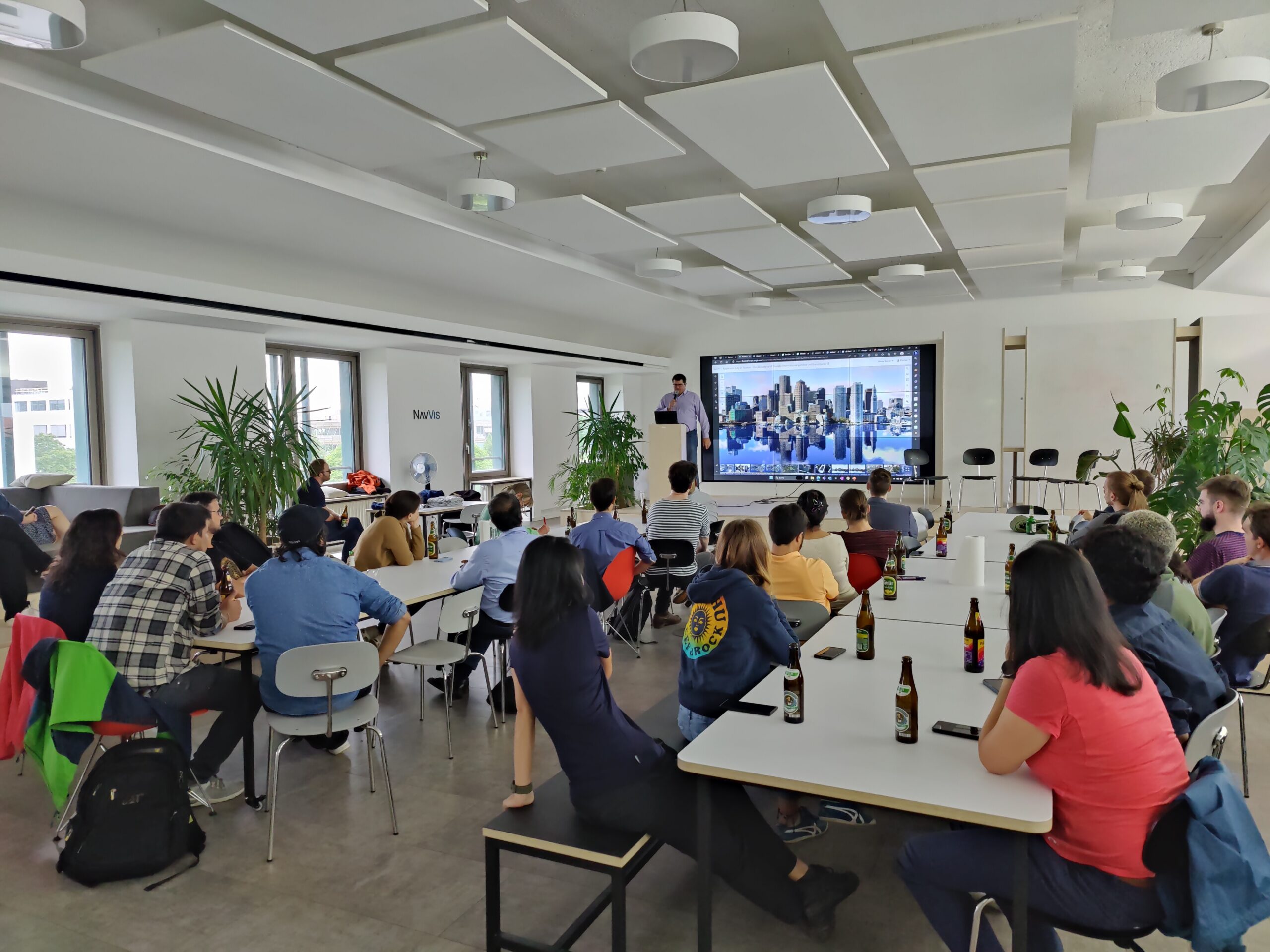 After a delightful break filled with pizza and beer, Eliza Fagiolini and Angela Chan from Overstory showcased how machine learning and earth observation are revolutionizing tree identification and vegetation intelligence. The audience was then treated to the inspiring story of Arun Bhandari, Co-Founder of Naxa in Nepal, who shared their journey of bootstrapping a business in geospatial and earth observation. A lively panel discussion followed, with enthusiastic attendees flooding the speakers with intriguing questions.
The meetup commenced at 6:30 pm and continued until 9:00 pm. Peers for beers afterward. Geoawesomeness meetup provides ample time for learning, networking, and exchanging exciting project ideas. Meetups like these offer excellent opportunities to connect with peers, discover new career prospects, and simply unwind while enjoying a beer or two.
We extend our heartfelt gratitude to UP42 and NavVis. To find out more about our supporters, visit https://up42.com and https://www.navvis.com/.
A big shoutout goes to our ever-supportive team members, Muthu and Aleks. Their constant dedication makes events like this possible. Stay tuned for updates on our next exciting gathering and join the vibrant Munich Geoawesomeness Community!
Until next time,
Your Munich Geoawesomeness Team
Abhi, Florian, Karen, Nianhua, Chris, Leo, and Sara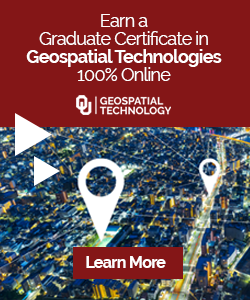 Read on