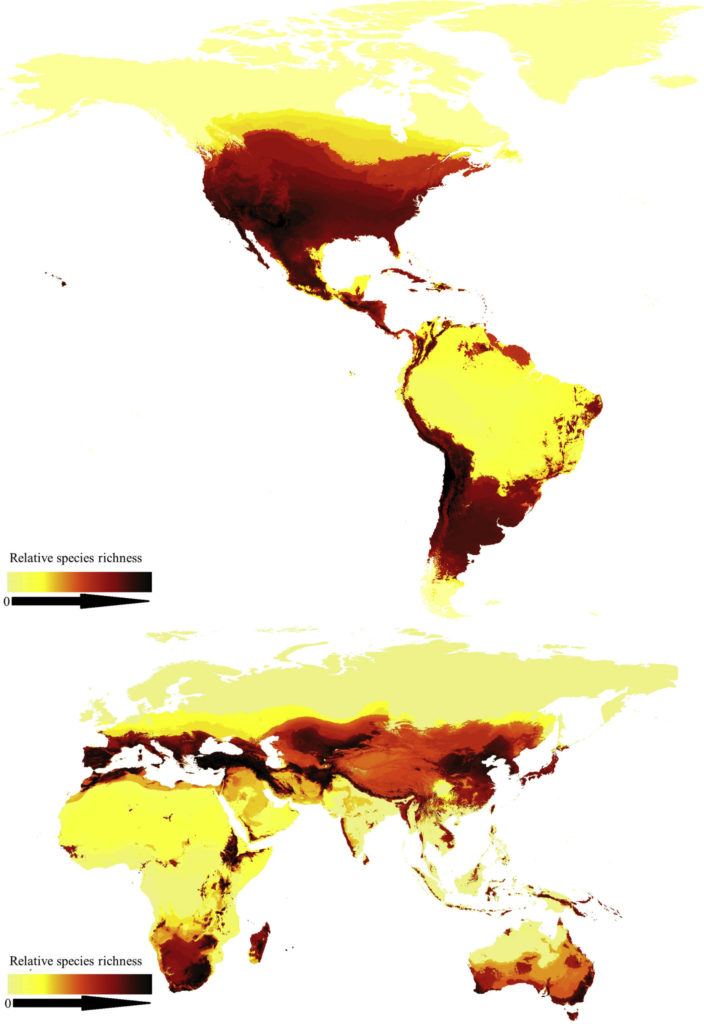 #Science
First ever global map of bee species blooms conservation hopes
After analyzing almost 6 million public bee occurrence records, researchers are now ready to tell us where all the bees are! For the first time ever, a global map of bee diversity has been created to help in the conservation of these invertebrates as ecologically and economically invaluable universal pollinators.
We already know there are more than 20,000 bee species spread across the world. And as is the case with most plants and animals, it has always been expected that bees also follow a pattern called latitudinal gradient – wherein species tend to concentrate more toward the tropics and less toward the poles.
Turns out, bees are not a fan of general conventions. "The United States has by far the most species of bees, but there are also vast areas of the African continent and the Middle East which have high levels of undiscovered diversity, more than in tropical areas," says John Ascher, senior author of the bee study published in Current Biology. Take a look at the map below:
The reason why there are far fewer bee species in forests and jungles than in arid desert environments is because trees tend to provide fewer sources of food for bees than low-lying plants and flowers. On the other hand, rains in the desert often lead to unpredictable mass blooms that literally carpet the entire area, providing bees with abundant food and nesting choices.
Building and sharing the knowledge of insect distribution is one of the biggest, most important challenges that biologists and conservationists face today. And Ascher, who is an assistant professor of biological sciences at the National University of Singapore, believes that the abundance of bee species cannot be interpreted in a large-scale analysis of distribution and potential declines of bee populations "until we understand species richness and geographic patterns."
This is what makes this study particularly important.
"Many crops, especially in developing countries, rely on native bee species, not honey bees," explains Alice Hughes, an associate professor of conservation biology and one of the authors of the study. "There isn't nearly enough data out there about them, and providing a sensible baseline and analyzing it in a sensible way is essential if we're going to maintain both biodiversity and also the services these species provide in the future."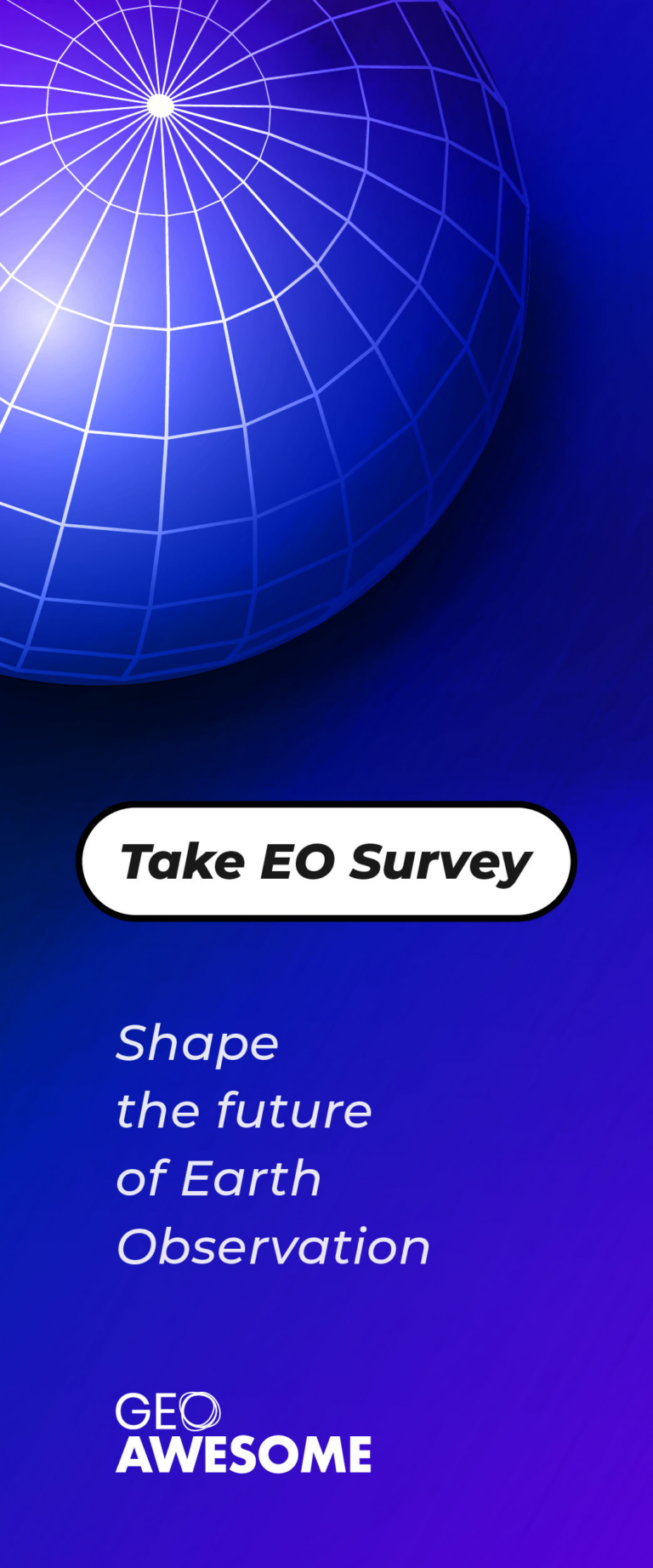 The community is supported by:

Next article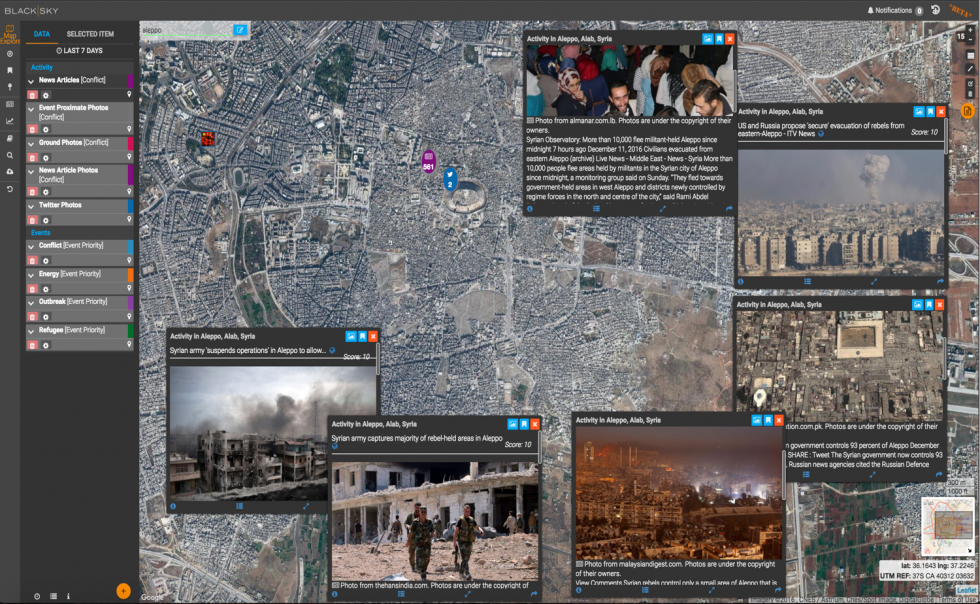 #Business
BlackSky becomes latest satellite company to get a lift from SPAC frenzy
Satellite imagery specialist BlackSky will soon become a publicly-traded company through a SPAC merger deal with Osprey Technology Acquisition Corp. The geospatial company expects to raise $450 million in cash proceeds through the deal, including $180 million from already-committed PIPE (private investment in public equity) investors.
When the transaction closes in July 2021, the equity value of the merger is expected to be nearly $1.5 billion. The newly combined company will then be listed on the NYSE with the ticker symbol 'BKSY'.
What is a SPAC deal? How does a SPAC work?
SPAC refers to a 'special purpose acquisition company'. Basically, a SPAC is like a shell entity – without any commercial operations of its own – which has been established specially for the purpose of making an acquisition or a buyout.
With an expert management team at its helm, the primary goal of a SPAC is to raise capital via an IPO for the purpose of taking over an existing company (in this case, BlackSky). Subsequently, the operating company can be merged with or be acquired by the publicly traded SPAC and become a listed company without going through the traditional route of launching its own IPO.
BlackSky and the new space economy
The roots of the geospatial intelligence company can be traced back to 2014 Seattle where it used to be a subsidiary of Spaceflight Industries. The venture became independent last year after the acquisition of Spaceflight by Japan-based Mitsui & Co.
BlackSky's current technology stack includes:
A constellation of 5 high-resolution small satellites that monitor global events,
An artificial intelligence and machine learning enabled software platform that tasks the constellation and translates data into actionable insights,
A proprietary database that continually captures information on global changes, and
An application layer that delivers on-demand solutions directly to BlackSky customers
BlackSky's growth plans include the addition of nine new satellites to its constellation in 2021. Eventually, BlackSky aims to grow its constellation to 30 satellites for dawn-to-dusk monitoring at a 30-minute revisit cycle.
Brian O'Toole, CEO of BlackSky, says, "This transaction fully funds our growth plans and accelerates our vision of providing our customers with a 'first-to-know' advantage. This is an important inflection point for our industry as commercial and government users demand access to real-time information about the changes that matter most to them."
David DiDomenico, CEO of Osprey, adds, "The new space economy is taking off, and we believe that BlackSky's low-cost image capture and on-demand delivery of analytics will revolutionize the way companies and governments detect and track change. BlackSky's continuously growing, proprietary database is a valuable competitive advantage, and we believe its vertically integrated operations serve as a major point of distinction among other space analytics companies."
The SPAC frenzy among satellite companies
BlackSky is not the first space company to jump aboard the SPAC bandwagon. In December 2020, rocket maker Astra merged with SPAC company Holicity in a deal that valued the rocket company at $2.1 billion. The same month, satellite-to-smartphone broadband company AST also entered into a SPAC deal with New Providence to give the former an equity value of $1.8 billion.
And before that, in October 2020, space transportation specialist Momentus joined forces with Stable Road Capital in a SPAC blank-cheque merger to raise capital to grow a last-mile delivery network in space. Interestingly, Sir Richard Branson's space tourism company Virgin Galactic also went public through a SPAC deal in 2019.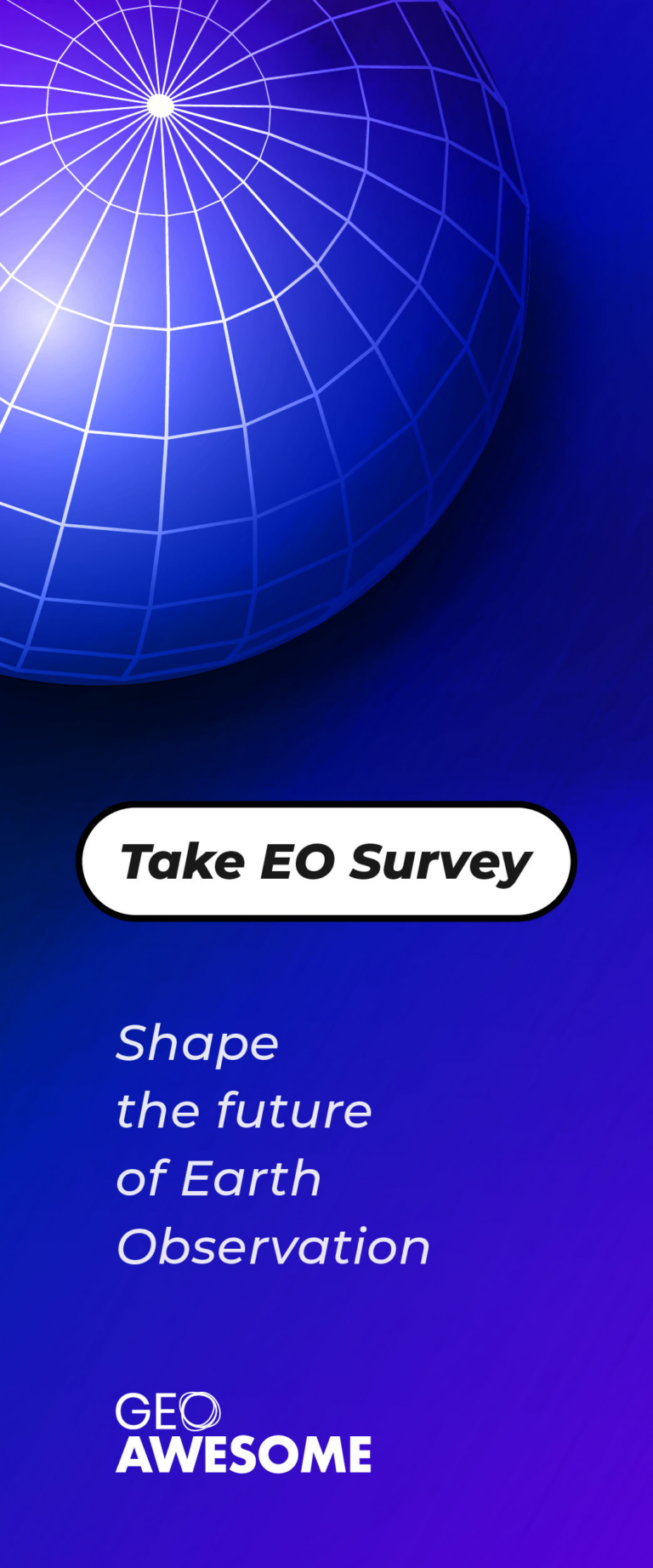 Read on