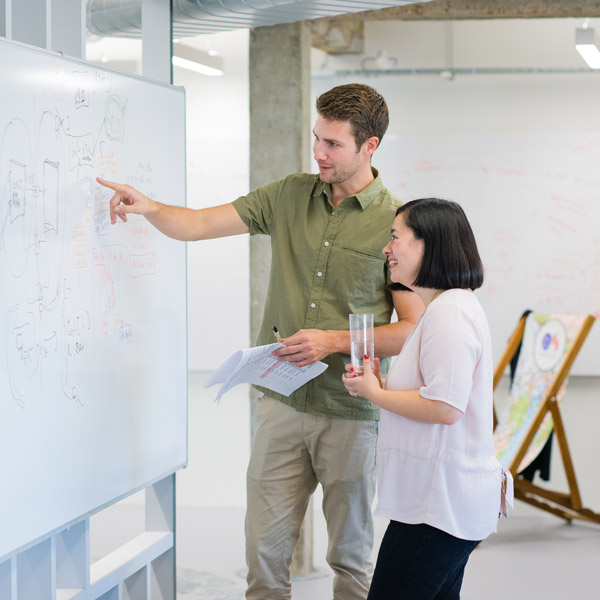 #Business
Geovation Accelerator Program invites applications from geospatial and property startups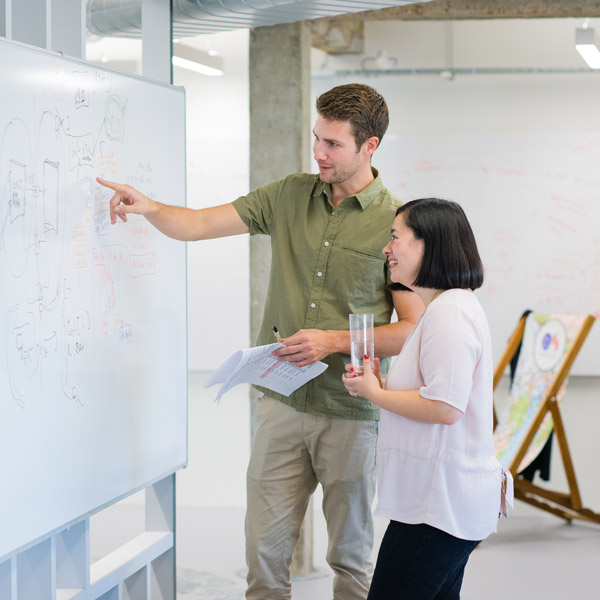 Are you a British geospatial or property tech startup looking for a grant or funding?
Does your business use data which has been generated using mapping or related technologies?
Do you want to build your product up to the MVP stage in a uniquely found-friendly accelerator program?
If you answered yes to the questions above, the United Kingdom and Scotland's mapping and land record agencies have the perfect opportunity for you – the Geovation Accelerator Program.
Open to innovative British startups using location, land, and property data, the 12-month program offers a host of benefits to selected businesses, including mentorship from industry leaders, a super cool workspace, product development support, access to a range of geospatial datasets, and up to £20,000 in funding. The fledgling firms also stand to gain from the support of experienced software developers and expert guidance on business proposals and investor relations.
Backed by the Ordnance Survey, HM Land Registry (HMLR), and Registers of Scotland (RoS), the Geovation Accelerator Program has helped 84 companies to raise £23.3M in funding and create more than 200 new jobs in the last three years alone – when it was first launched. The HMLR joined the program 18 months ago, while the RoS became a partner in Autumn 2019.
The Modern Industrial Strategy
Explaining how the modern Industrial Strategy mandates the inflow of both fresh ideas and funds, the United Kingdom's Business Minister Lord Henley says, "We live in an age where a vast amount of data is produced every single day and businesses are only just scratching the surface of the benefits that can bring. This new investment is a key part of our modern Industrial Strategy and will mean more start-ups can make the most of this new location-based data technology, helping to create better, higher-paying jobs in every part of the UK."
Of the firms that joined Geovation earlier this year, Digital-Field has been using geospatial data to provide solutions for better land management to improve soil health, food production and reduce environmental impacts, while The Future Fox has been leveraging artificial intelligence technologies to help planners create better places and transform communities faster.
Meanwhile, startups like Winston and RenKap have been using property tech data to develop a digital concierge supporting the home of the future, and to create an online marketplace which would help to scale the delivery of affordable homes, respectively.
The global geospatial analytics market is projected to grow to $86 billion by 2023 from the current estimated value of around $35 billion to $40 billion. For Alex Wrottesley, Head of Geovation, the opportunity is perfect to help British GeoTech and PropTech start-ups become leading players on a domestic and global stage.
"In general, UK tech start-ups will find it harder to compete on a domestic and world stage if they do not seek out the nurturing of the public sector and large organizations and businesses, and get access to experience, expertise, and world-class data. With Government support through its Industrial Strategy, there has possibly never been a better time to be a tech start-up in this country," Alex smiles.
To find out more about the program and to avail the wide range of support services it offers, click here. The last day to submit the applications is September 2, 2019.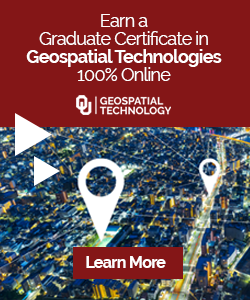 The community is supported by:

Next article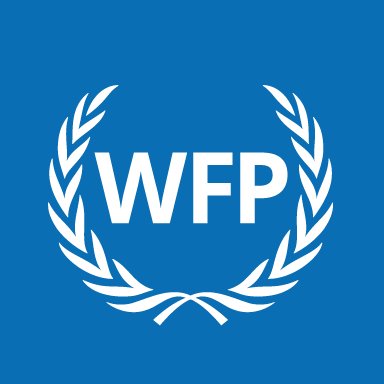 #Featured #People
Geospatial jobs of the week – Pix4D, door2door, Sandia National Labs, and Elektrobit are hiring
Are you enthusiastic about location data or anything geospatial, then this is the job portal for you! At Geoawesomeness, we're working on creating an interactive job portal to connect companies to enthusiastic talent! By the way, we spontaneously post jobs on our LinkedIn throughout the week, so make sure to follow us there!
If your company is looking for new talent and you want to share the opportunity with our community, feel free to submit a job using the online form for us to review and include in our list!
Here are some of the jobs that are currently available: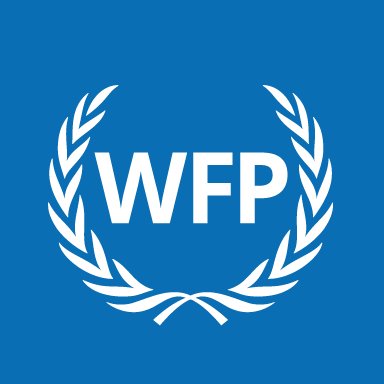 Featured Job: GIS Developer at World Food Programme
📍Rome, Italy
The World Food Programme is hiring a GIS Developer! You will be responsible of maintaining and further improve a Web GIS platform implemented by the GIS team for the Logistics Cluster and provide support for the rollout of the GIS infrastructure in country offices and regional bureaux. Qualified female applicants and qualified applicants from developing countries are especially encouraged to apply. Want to find out more? More information here.
Featured Job: Senior Front-end Developer at urbanData Analytics
📍Madrid, Spain
UrbanData Analytics are the Global Real Estate Information & Analytics platform that will provide transparency to the Real Estate market and information to the citizens to take better decisions. Want to know more about them? Read our interview here.
If you enjoy the challenges of state-management in user interfaces using a Redux-like approach with RxJS streams, then this position is perfect for you! Apply here.
Featured Job: Full-stack Developer at urbanData Analytics
📍Madrid, Spain
urbanData Analytics' stack and requirements are complex. In particular, their engineering team must combine specialists such as frontend, backend or data engineers with more flexible developers. Does that sound interesting to you? Apply for this exciting position here
University of Maryland: Post-Doctoral Associate
📍College Park, MD USA
ThinkWhere: Developer/Senior Developer
📍Stirling, Scotland
Pix4D: Back-end Developer (Python)
📍Madrid, Spain
Elektrobit: Software Architect (m/f/d) for automated driving projects
📍Munich, Germany
door2door: Data Engineer
📍Berlin, Germany
Sandia National Labs: Intern – Autonomous Sensing and Control R&D Undergraduate Year Round
📍Albuquerque, NM, USA
BAE Systems: Cartographer – Geospatial Engineer/Topographer
📍Wiesbaden, Germany
NZ Transport Agency: Geospatial Systems Analyst
📍Wellington, New Zealand
University of Minnesota: Assistant Professor in Geographic Information Science
📍Minneapolis, USA
Lyft: Research Scientist, Autonomous Driving
📍London, UK
We have so many more jobs in our job portal, and couldn't possibly fit them all in this blog. If you don't see anything here for you, go to our job portal!
Are there any specific things you'd like to see in our job portal? Feel free to get in touch.
Want to get your dose of Jobs in Geo directly to your inbox? Subscribe to our jobs newsletter here.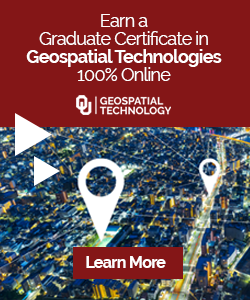 Read on