#Ideas #Science
Geospatial Surveillance for Malaria Elimination
Dr. John Snow is in a sense the founder of "medical mapping" – if ever a term like that would evolve to exist. And it looks like he will be known that way sooner than later, judging by the number of Geospatial applications in the Medical field.
A new paper  titled "A high-resolution geospatial surveillance-response system for malaria elimination in Solomon Islands and Vanuatu" published in the Malaria Journal happens to a fantastic read.
The paper examines the application of a GIS based Spatial Decision Support System (SDSS) to locate and map the distribution of confirmed malaria cases besides rapid classification of active transmission foci and guide targeted responses for malaria eradication in certain zones. For this purpose, a high-resolution geospatial surveillance has been developed within a GIS framework to support malaria elimination in the Pacific.
The methodology (as described in the paper): "Customized SDSS-based surveillance-response systems were developed in the three elimination provinces of Isabel and Temotu, Solomon Islands and Tafea, Vanuatu."
Just thinking that it might be a good idea to use google maps to locate them on the map… and its somewhere near Australia!
Confirmed malaria cases were reported to provincial malaria offices upon diagnosis and updated into the respective SDSS as part of routine operations throughout 2011. Cases were automatically mapped by household within the SDSS using existing geographical reconnaissance (GR) data. GIS queries were integrated into the SDSS-framework to automatically classify and map transmission foci based on the spatiotemporal distribution of cases, highlight current areas of interest (AOI) regions to conduct foci-specific targeted response, and extract supporting household and population data. GIS simulations were run to detect AOIs triggered throughout 2011 in each elimination province and conduct a sensitivity analysis to calculate the proportion of positive cases, households and population highlighted in AOI regions of a varying geographic radius.
This paper is perhaps an strong indication of the extent to which GIS & Geospatial technology has been able to position itself in the medical mapping and analysis domain. Its a great sign to see Geospatial technology being used to make living healthier.
Kudos to the research team – Gerard C Kelly, Erick Hale, Wesley Donald, Willie Batarii, Hugo Bugoro, Johnny Nausien, John Smale, Kevin Palmer,Albino Bobogare, George Taleo, Andrew Vallely, Marcel Tanner, Lasse S Vestergaard and Archie CA Clements
Here's the link to the paper: Malaria Journal 2013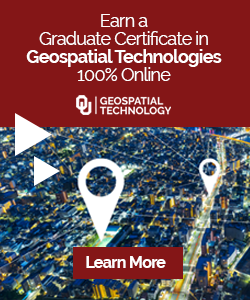 The community is supported by:

Next article
#Business
Indian Opposition Leader: "Parliament on Google Maps is a national threat"
Google Mapathon 2013 which is Google's community based mapping venture has run into a controversy – A leader of the opposition party in India, Mr. Tarun Vijay of Bharatiya Janata Party (BJP) said " Their maps have locations marked as Rajya Sabha, Sena Bhawan, Lok Sabha, Naval Dock Yard and various ministries. It is shocking how such a grave violation has not caught the eyes of the government and no action has been stipulated against Google in India"
According to Mr. Tarun Vijay, India's National Mapping Policy (2005) allows only the Survey of India (India's Survey Organization) to prepare maps with the National Remote Sensing Centre. Google's latest act is then a violation of Indian Defence regulations which clearer stipulate that defense and national establishments cannot be mapped by other organizations like Google.
Mr. Vijay's contention being that these maps could be used by terrorists as Google Earth provides free internet satellite pictures with no control to prevent misuse or limit access to sensitive places such as Bhabha Atomic Research Centre, Naval dockyards, nuclear and oil establishments and Rashtrapati Bhavan.
We live in a digital world and although Google might have violated Indian laws here, it will be very difficult to control the use of such information by anti-peace loving organizations in places where such "country-specific" rules and data blockage might not apply.
In an age where satellite imagery gives detailed information regarding the layout of strategic building and establishments such laws might not be the best way to defend against attacks by anti-peace loving organizations.
What's your take? Let us know!
Source: CIOL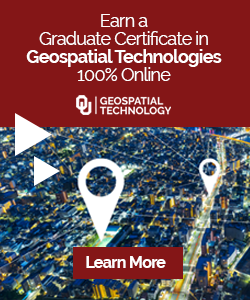 Read on