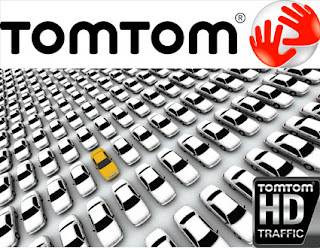 #Business #Ideas
TomTom HD Traffic in Czech Republic – is the service entering Central and Eastern Europe?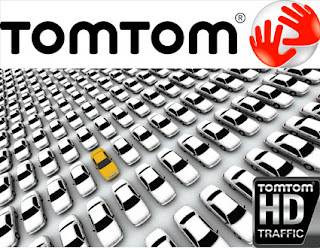 Yesterday TomTom announced that it will launch TomTom HD Traffic service in Czech Republic. It will enable drivers to take the fastest route to their destination based on the most accurate and real time traffic information. Including Czech Republic TomTom HD Traffic will be available in 23 countries. TomTom claims that with 80 million probes (cellular and GPS) worldwide its HD Traffic service covers 99.9% of the road network, covering traffic jams on main roads as well as secondary and local roads.
Let's hope that this means expansion of HD Traffic service to Central and Eastern Europe (I'm looking forward to welcome this service in Poland :). However the market of retail PNDs is already very saturated in this region, the service is targeted as well to B2B clients with WORKsmart™ fleet management solution. In fact two days ago TomTom won 2011 GreenFleet Awards in IT Innovation category for its 'Eco system', which gives fleet managers the tools to promote and monitor eco-friendly driver behaviour, reduce fuel consumption and carbon emission = decrease costs. The system is actually based on a traffic data, therefore HD Traffic service expansion could mean one step further in the leadership in B2B fleet management solutions as well in this part of Europe.
source: TomTom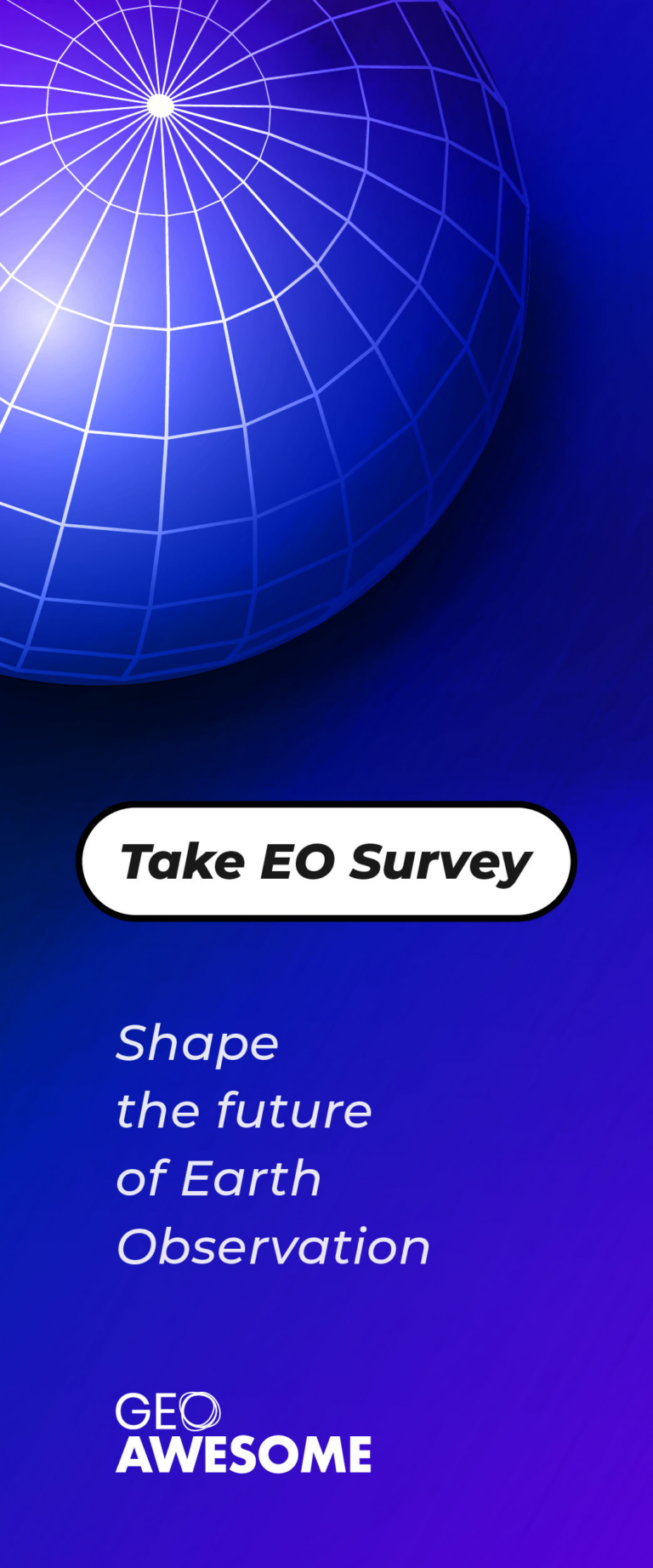 The community is supported by:

Next article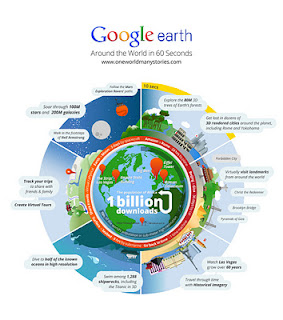 #Science
Google Earth hits 1 billion downloads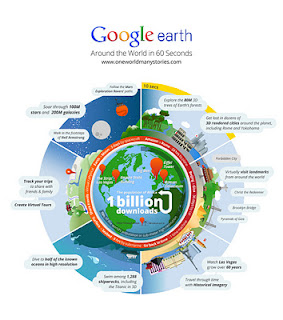 "Today, we've reached our own one billion mark: Google Earth has been downloaded more than one billion times since it was first introduced in 2005." – we can read on Google Earth
blog
. It's undeniable that Google changed the face of modern cartography and GIS. 6 years ago it was not that obvious but right now there are few who wouldn't agree with it. The way how people became concious about the spatial aspect of life is reflected in number of geo-visualization (geoviz) web services like
Geocommons
 or ArcGIS online but as well in ingratiation of mapping GIS solutions in many
ERPs and other business IT products.
Google Earth is not only very impressive but also very practical. With KML (Keyhole Markup Language) every computer geek in the world is able to produce content, add and analyse geographic data in a fairly easy way. (check this link).
"We're proud of our one billion milestone, but we're even more amazed at the way people have used Google Earth to explore the world," wrote Google Earth and Maps vice president of engineering, Brian McClendon, on Google's blog.
At Google's new OneWorldManyStories website, the company has collected stories from people worldwide about how they have used Google Earth "to follow their dreams, discover new and distant places, or make the world a better place," McClendon said.
source: Google blog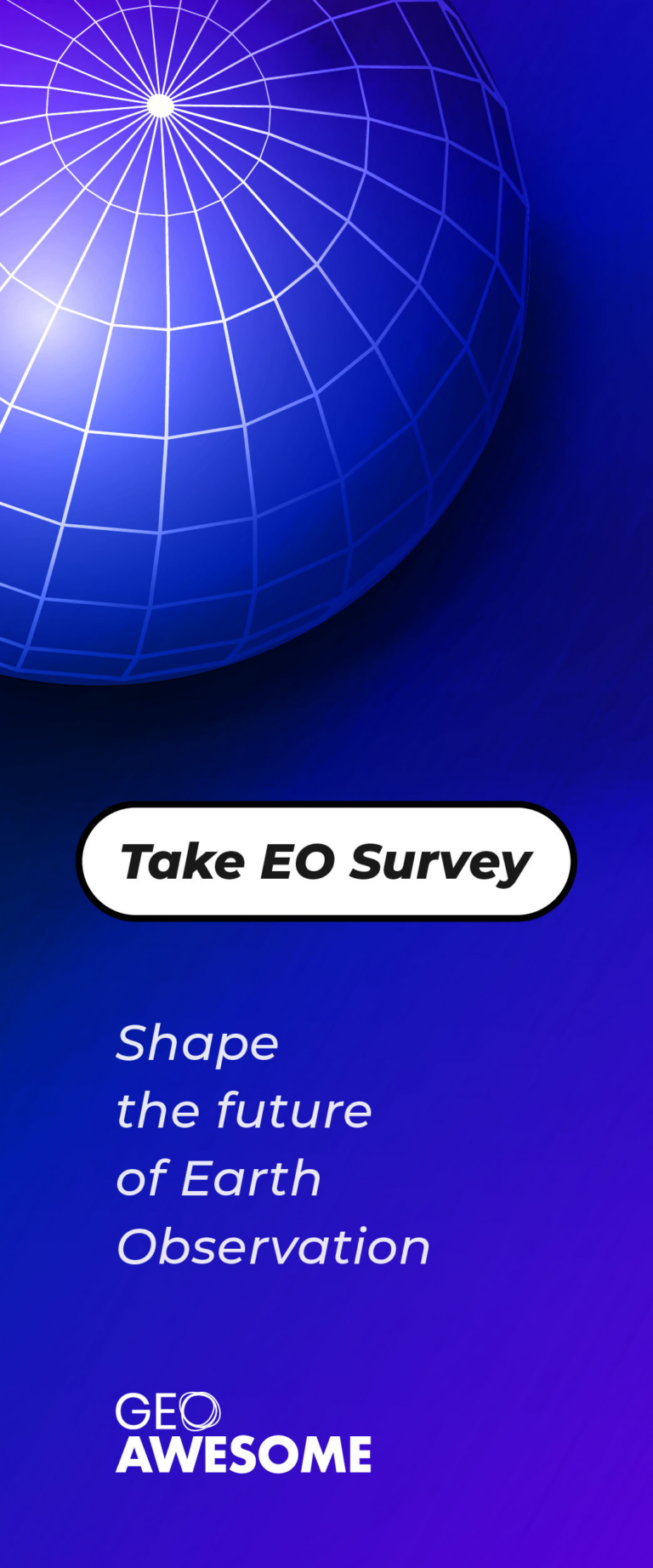 Read on