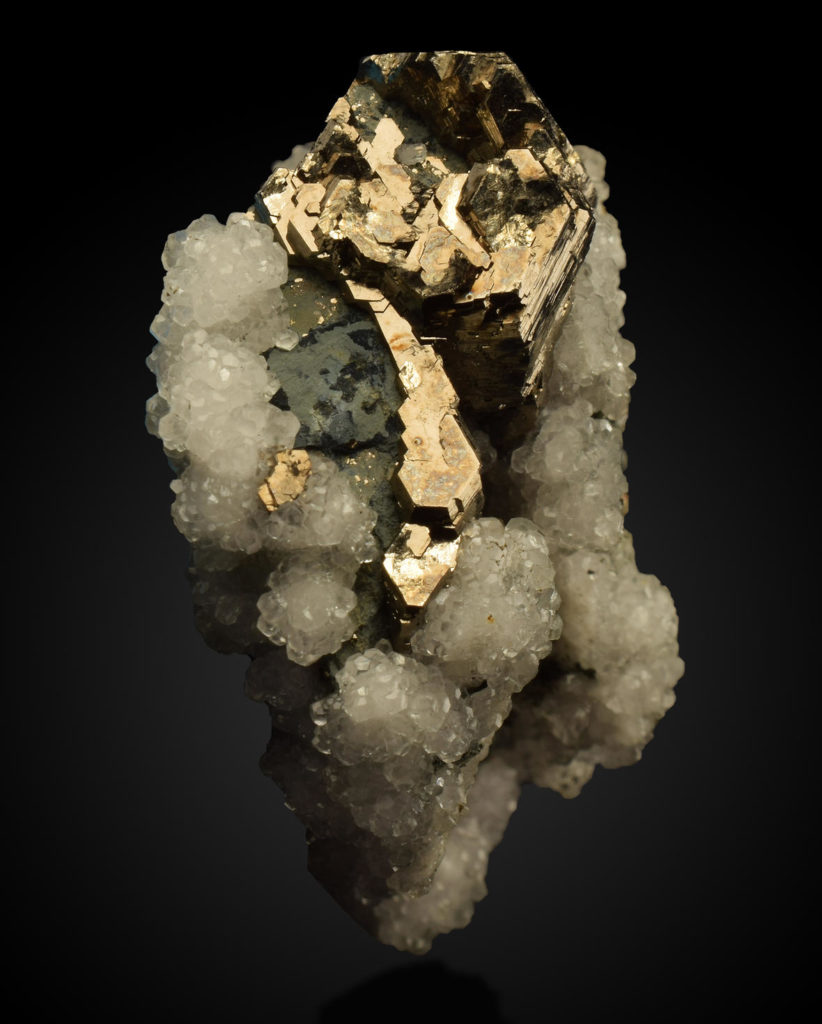 #Environment #Featured
Map shows locations where building foundations may crumble in US
In 2015, a unique construction issue began to surface in the suburban communities of Connecticut, US. Homeowners reported that their houses were falling apart.
Investigations found that as many as 34,000 homes constructed in northeastern Connecticut between 1983 and 2000 were at risk of crumbling foundations. Why? Their foundations contained a corrosive mineral known as pyrrhotite.
What is pyrrhotite and what makes it dangerous?
Pyrrhotite is an iron sulfide that can be found naturally in rocky materials such as gravel, sand, or stone – all the things you add to cement to make concrete.
When pyrrhotite is exposed to air and water over time, it can break down to form secondary minerals that expand and crack concrete. This causes concrete structures, such as home foundations, to crumble or deteriorate. But the damage can take decades to make itself apparent.
The only safe and effective method to salvage a house with a crumbling foundation is to lift, prop, and hold up the structure as workers replace the existing foundation completely. The process can take six to eight weeks, costing anywhere from $100,000 to $250,000, according to the Connecticut Department of Housing. Worse still, insurers are not liable to cover a foundation collapse, which makes pyrrhotite a mineral of grave concern for states, homeowners, and the construction industry alike.
First-ever map of pyrrhotite occurrences in US
In 2019, the US government mandated the United States Geological Survey (USGS) to assess the national risk of pyrrhotite. As a starting point, the USGS has released the following guide map which shows that pyrrhotite may be distributed widely in the metamorphic rock along the Appalachian Mountains and in smaller pockets in the western US.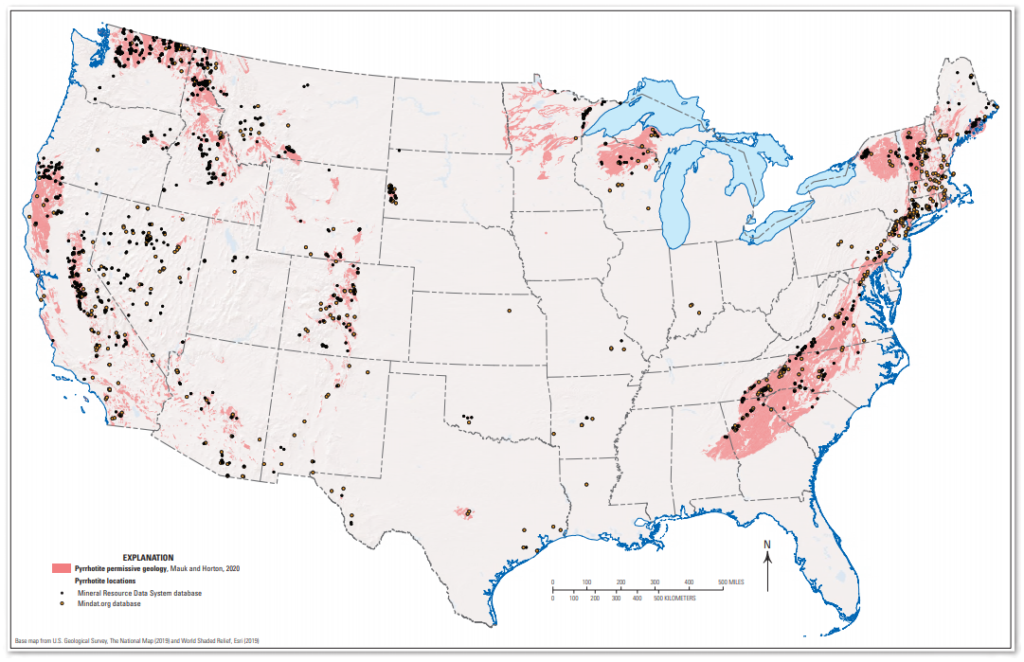 The map uses data from three sources: the USGS State Geologic Map Compilation, the USGS Mineral Resources Data System database, and the Mindat.org database. In addition, it was refined and improved by taking feedback from 35 state geological surveys. In the absence of any existing data on pyrrhotite, USGS scientists have used their geologic knowledge of where and how pyrrhotite forms to infer which rock formations may have it. But they are not guaranteed to have it.
Recognizing that pyrrhotite in concrete has caused enormous problems for homeowners in parts of Connecticut (and also Massachusetts), USGS scientist Jeff Mauk, who led the project, quips "This project was a bit unusual for us, because typically we are trying to help people find mineral deposits that they want, not minerals that they don't want." This issue will likely end up collectively costing homeowners billions of dollars in repair, the same way that the inclusion of lead paint in homes has, and is yet just another thing homeowners need to be aware of that could otherwise crumble their dreams.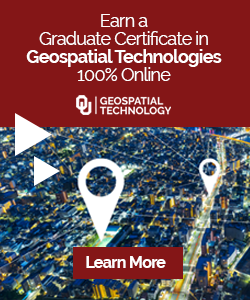 The community is supported by:

Next article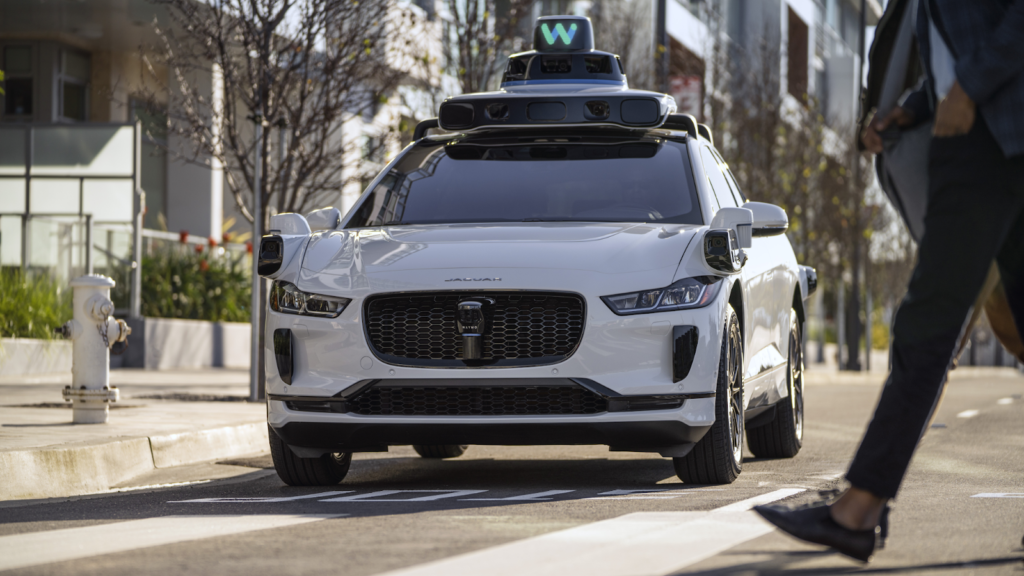 #Business #Featured #Ideas
How do you test a self-driving car during a pandemic?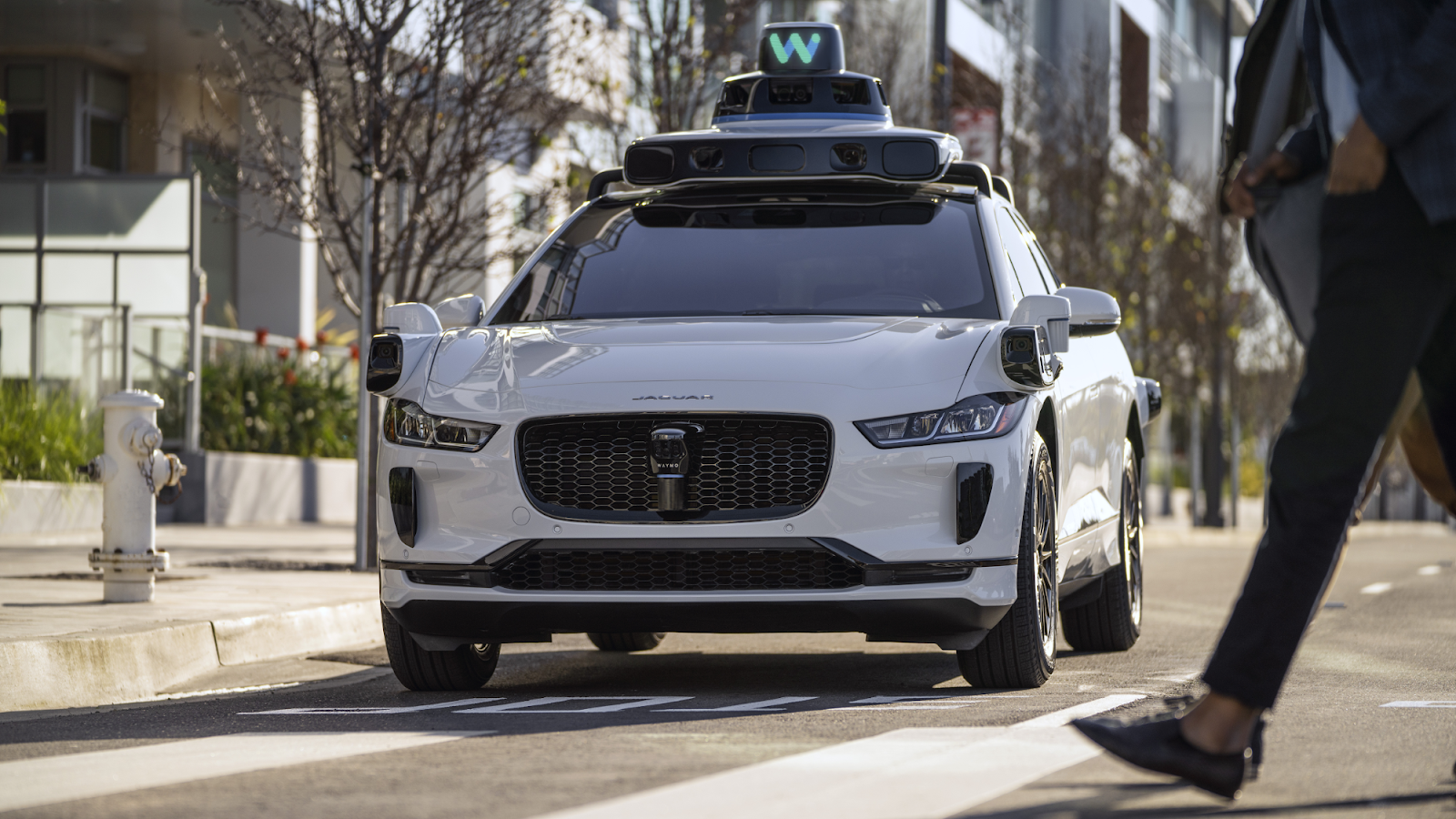 COVID-19 has forced most businesses to adopt virtual workplaces and Google spin-off Waymo is no different. The autonomous car company may have temporarily suspended all on-the-road operations in response to the coronavirus pandemic, but the testing of 'Waymo Driver' has not stopped.
Waymo has created completely simulated driving scenarios to gauge how the system would respond to different driving conditions. For this, the company is leveraging the real-world data that its driverless vehicles have already captured through sensors such as cameras, LiDAR, inertial measurement units, radars, and GPS, while clocking over 20 million autonomous miles on public roads in 25 US cities.
Each driving scenario is manipulated virtually and new agents are added to make the situation more complex. For example, a cyclist or continuous oncoming traffic while making an unprotected turn. See below:
While ensuring that testing is representative of real-world behavior, Waymo engineers are also creating entirely synthetic scenarios that the vehicles have never encountered before. The team hopes that this practice would train and equip the software to handle both common and rare situations.
"At Waymo, one day in simulation is like driving more than 100 years in the real world. In simulation, we drive around 20 million miles a day, expanding the scale and complexity of our experience," the company explains in a blog post. "To date, we have driven over 15 billion miles in simulation, and we continue to increase the velocity of our learning."
The simulations are as much about rider comfort as they are about providing the safest autonomous driving experience to humans. Using the feedback received from on-road testing, Waymo is training its machine learning models on several metrics, including the most comfortable braking speed and making sure that the car drives without any jerks.
"While real-world driving is an essential part of our validation process, the majority of learning and development is done in simulation, well before the updated version of the Waymo Driver is rolled out in the real world," the company points out. "Even though we're not currently driving in the real world, we're continuing to gain thousands of years of experience through simulation during this time."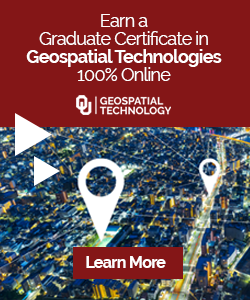 Read on