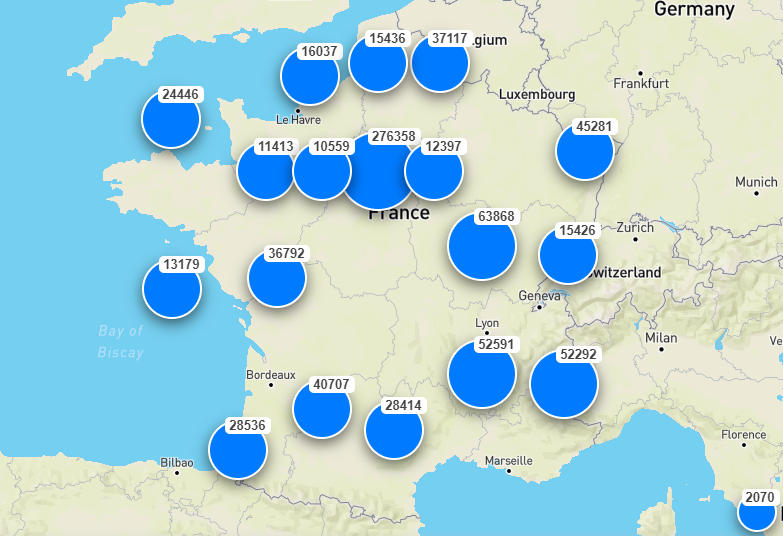 #Business #Featured #Ideas
We mapped the French cultural asset

I have been working for a government startup, as a Full Stack developer, on a project designed to map all the cultural assets of France. In this blog, I will explain the project and you will be able to see the demo below.

What is it about
More than 800K assets were referenced and geolocalized since several years across multiple databases including national heritage monuments, museum's artworks, and other protected historic treasures. You can find entities such as churches, archaeological sites, and castles of unique cultural and historical significance.
As the data started to be collected several years ago, the quality and the format was too diversified to be readily used. Many different systems of projection could be find such as Lambert 93, Lambert2, WGS84 or Gauss
Local to Global knowledge
"Making the most important works of France accessible to all" is, in essence, the mission of the Ministry of Culture.
One of the ways to serve this mission is to improve and upgrade tools used by the government and museums in order to inventorize the rich cultural assets on the French territory.
The geolocalized data could serve as an important source of cultural assets for many sectors such as education or tourism. It's also important for the local history sharing as the community and contribution dimension of the project is significant
Technically speaking
The map layer used is provided by mapbox which use openstreetmap data. Mapbox provides a the easiest way to display map and create map animations in JavaScript.
The data layer is using the search engine Elasticsearch. Elastic is an open source search engine, initially focused on text search but also providing some location capabilities.
Elasticsearch manages hashmap indexing of data which gives a first raw clustering system
Finally, a custom clustering has to be done on top of the Elasticsearch hashmap system. It has been esthetically improved using a weighted K-mean cluster algorithm.
Culture is everywhere
Having cultural assets inventoried, located, classified, documented and openly shared to everyone enables culture valorization and opening of new opportunities. This is a reminder that culture is everywhere if you know where to look.
Elements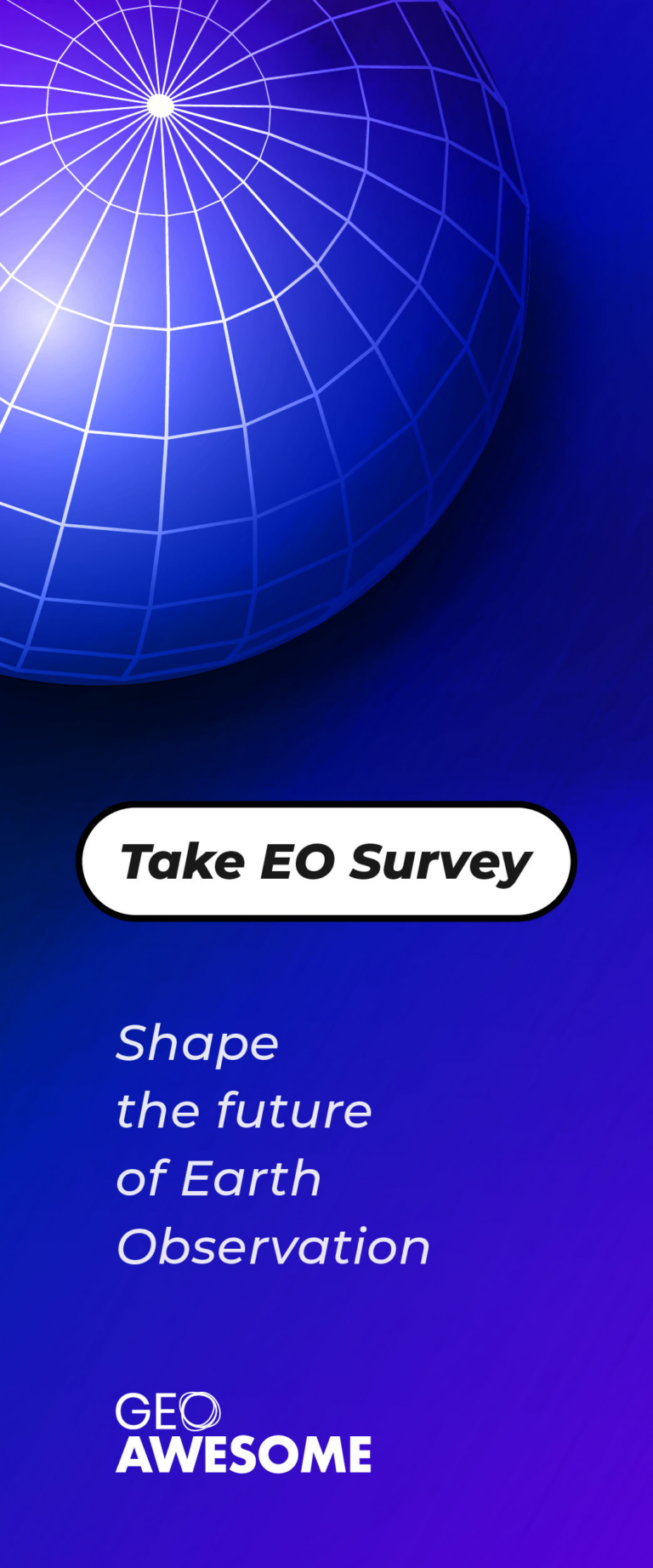 The community is supported by:

Next article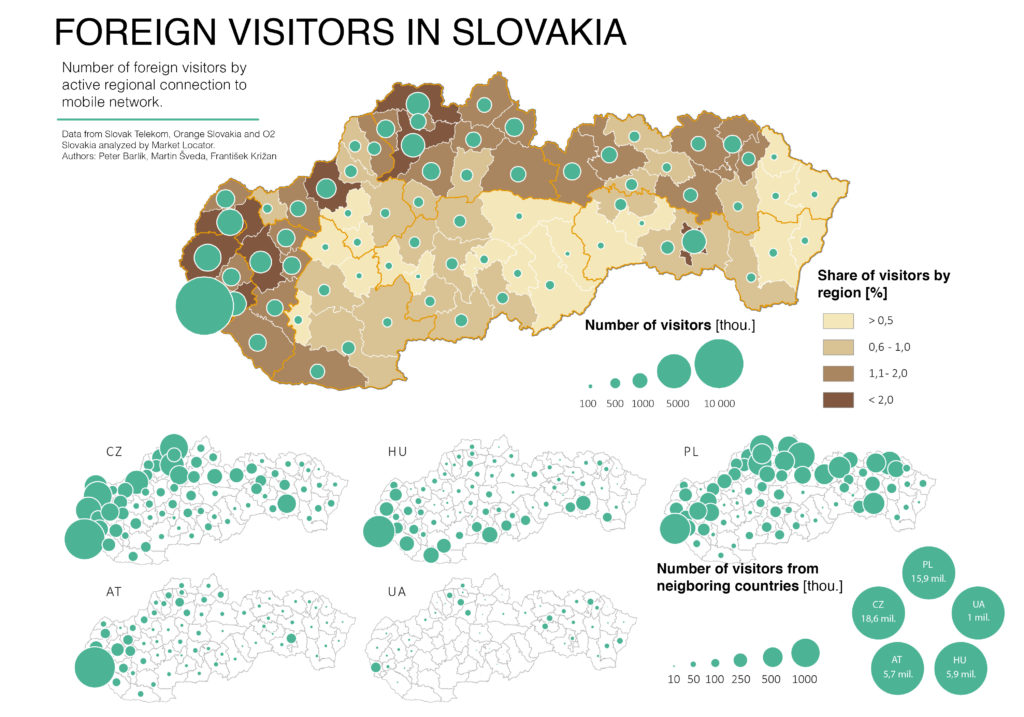 #Business #Environment #Featured #GeoDev #Ideas
What can SIM cards tell us about the tourism industry?
A lot, as it turns out.
Most of us have our phones in our pockets (or hands) most of the time. When we walk, when we work and when we travel. Our phones are not only our little helpers, but they are also a constant source of information for the telecommunication companies (telcos). They know who we call and when, but they are also well aware of our location, turning us into location probes.
This plethora of information has potentially enormous benefits. Apart from the obvious, enabling us to use the telecommunication services, it can provide all sorts of insights into the movement of people, such as with tourism analysis.
Start-up Market Locator has teamed up with all three major Slovak telcos and the Slovak Ministry of Transport, Communications and Public Works to produce an analysis of incoming tourism in Slovakia. The result was a detailed analysis of foreign visitors and tourists, their movement and models of seasonality for different tourist attractions. This has important implications for the Ministry as it allows for more data-informed policies, but this insight can also benefit the tourism and HORECA segments which could also use this knowledge.
How was it done, and what about privacy, you ask?
The analysis gathered the data from SIM cards that were registered abroad but roamed on one of the three largest telco operators in Slovakia which together cover full 100% of the market. The data was anonymized and aggregated, allowing only for statistically significant points to occur in the results. The fully anonymous dataset included only location points (determined by the nearest cell tower and aggregated to a district level) and an anonymized identifier.
Millions of people visited, but not every visitor was a tourist
Some of the most interesting insights were into the quantity and distribution of tourists and visitors in Slovakia. The fact that Bratislava has seen the largest numbers of visitors is unsurprising. It is the capital, it is only a short distance from both Vienna and Budapest and it has a picturesque historical center. It is also a transportation corridor en route between Austria, Hungary and the Czech Republic, as well as the most important flight hub in Slovakia. What I find surprising, however, is the sheer scale of Bratislava's attraction in terms of tourists and transit traffic. Bratislava has drawn several times more visitors than the second most visited place in Slovakia.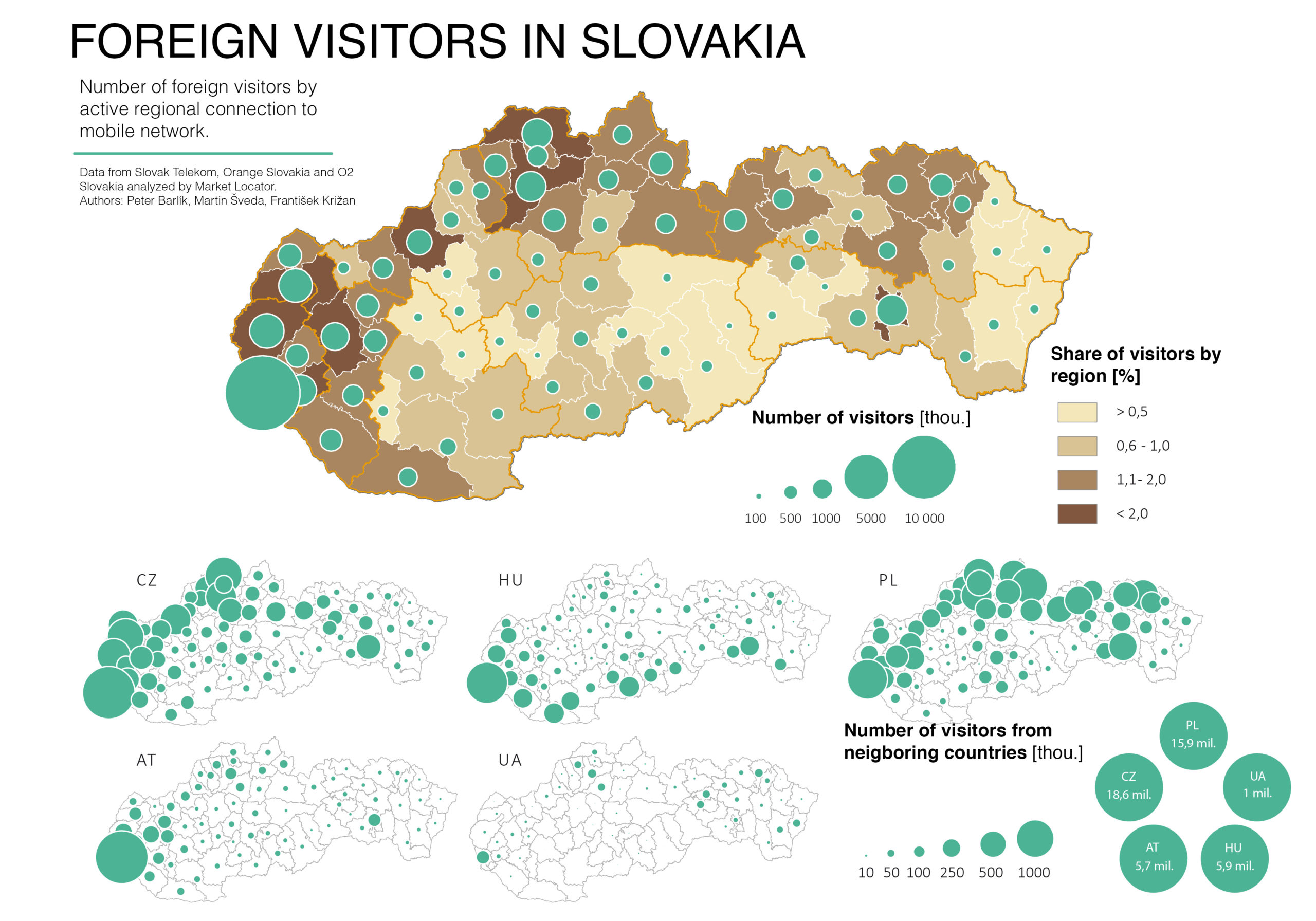 Generally, most of the tourists came to Western Slovakia (see the maps). An interesting insight, useful for the tourism industry, might be in regard to the second largest city Kosice. Despite the fact it was the 2013 European Capital of Culture it remained relatively unpopular when compared to smaller cities in Western Slovakia.
Room for improvement – boosting the duration of stay
Another interesting insight provided by the telco data is the length of stay. For instance, 54% of the visitors stayed only for a day or less (this is a source of significant improvement potential for the tourism industry). This comes from the fact that Slovakia is a transit country in Central Europe and some of these visitors were just passing through. But this data also captures a lot of one-day tourists (data indicate many of them from Asia) who took a tour of the Central European Capitals or arrived from Vienna for less than a day.
Implications for the job market
On the other hand, this data also provides an interesting insight into the Slovak job market. Over 112,000 foreigners spend more than 60 days in Slovakia and it is reasonable to assume these were foreign workers. For instance, many visitors from Serbia have spent most of their time in the regions of Western Slovakia where they came as seasonal workers for automotive factories and their numbers were only growing.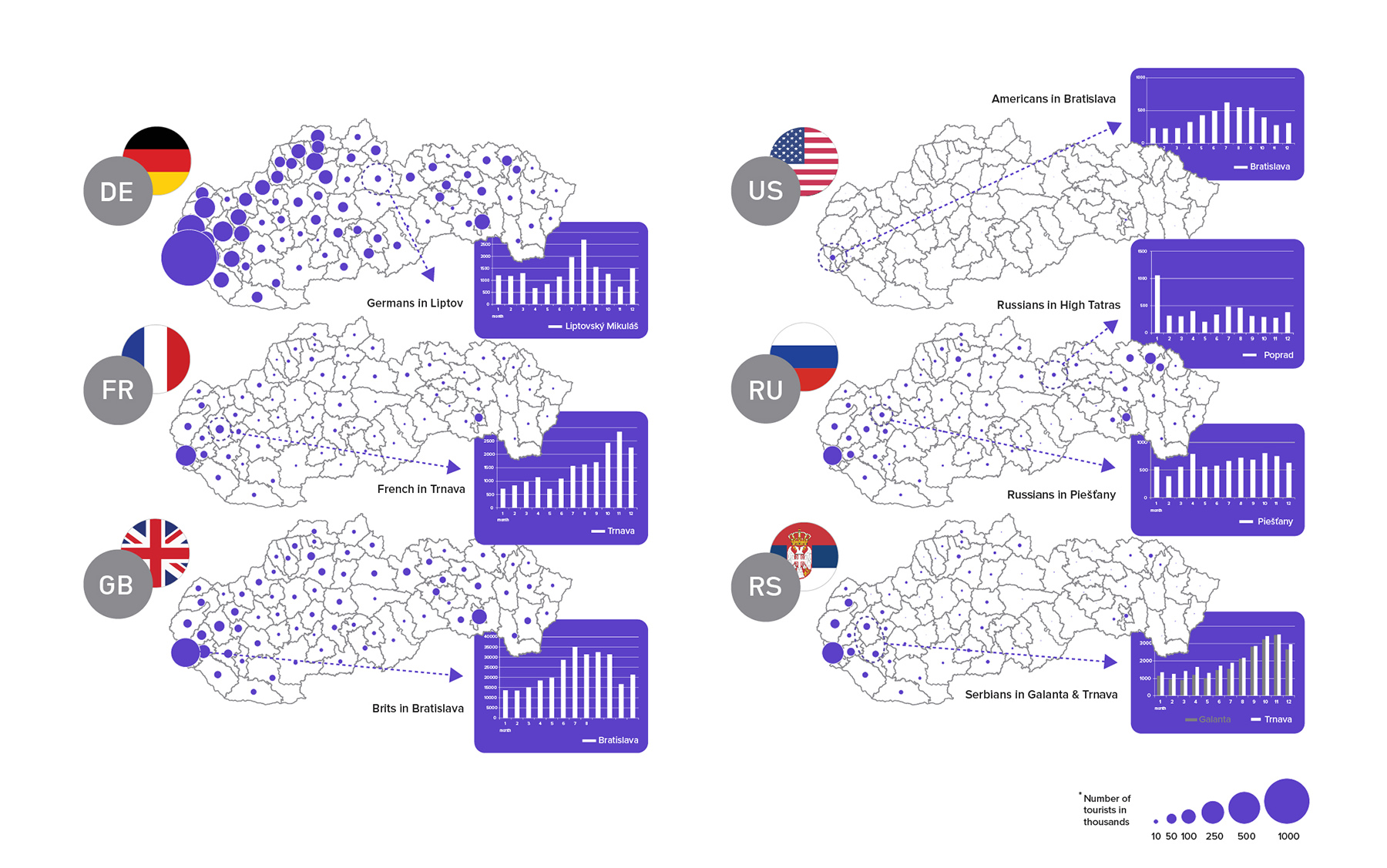 These graphs show interesting characteristics of certain nationalities. For example, tourists from the UK came mostly over the summer and spent most of their time in Bratislava. Russian tourists, on the other hand, spent almost as much time skiing in the High Tatras as in the spa town of Piestany. The January spike of Russian tourists in the High Tatras is also a data check, as it coincides with Russian holidays of Christmas and their Old New Year. Tourists from the US, on the other hand, only spent any statistically significant amount of time in Bratislava mostly over the summer.
Benefits of telco data for tourism analytics
Telco data offers a novel insight into population analytics and incoming tourism. It allows for a quantified look at the movement of whole segments of the population. Main benefits of this analysis include reliability of hard-data which is unbiased thanks to the fact that data collection for this type of analysis does not require interaction with respondents. Another strong point is the quality of the data which was being collected for 12 months. The data could also allow for behavioral correlations, as the data points are not isolated, but can be attributed to a travel path.
Telco data-based analytics can help the public sector do more data-driven policies and it can also help NGOs to better distribute resources or funds. It has a positive impact on society and also is a source of income for telcos and a driver of profits for businesses. One can surely say that this is a win-win situation.
This analysis was delivered by the data science capacity of Market Locator together with the data from Slovak Telekom (Deutsche Telekom Group), O2 Slovakia and Orange Slovakia.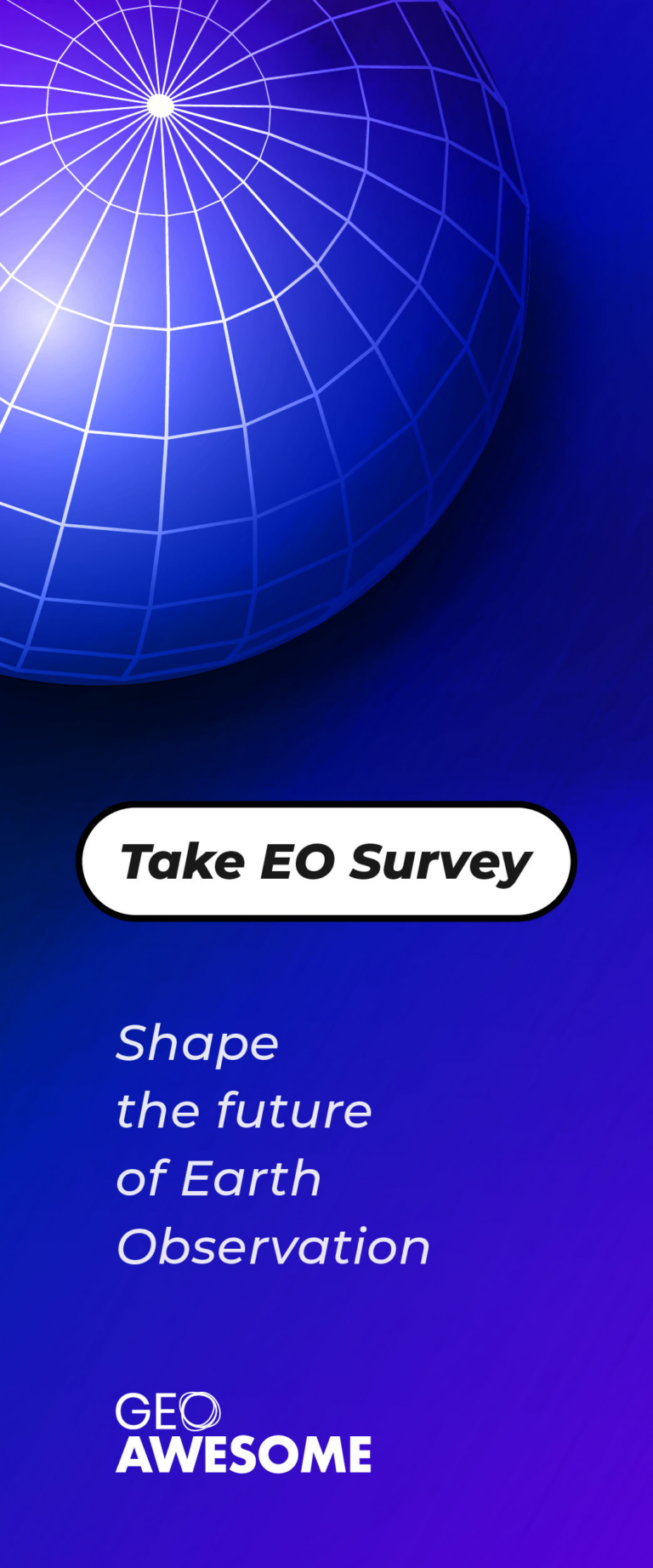 Read on