#Business #Ideas
Meet Living Map – the company that is bridging the information gap between people and places #TheNextGeo
Maps are the perfect interface for understanding any environment, and digital map technology has emerged as the essential enabler of multiple consumer and business applications, from navigating cities to visualizing live asset data. How often have you checked a map and wondered "okay, this is a bit complicated!". Complex places such as shopping malls and museums generally suffer from a lack of readily available and accessible information.
Living Map, the mapping platform with headquarters in Bath and London, UK is taking a shot at making it easy for us to navigate complex places. We spoke to Tim Fendley, to learn more about what it means to build a company that considers itself as a digital platform helps bridge the gap between people and places. Read on!

Q: Tim, thanks for the time! Living Map is a startup that is focussed on making it easier for people to navigate complex places but before we talk about that in detail, what motivated you to start a "cartography" company? What were you doing before? What's your "unfair advantage"?
A: Living Map was born out of a frustration that, from the perspective of building owners and city leaders, an easy to use and implement mapping technology was not available. It came from an understanding of what people are looking for and how a map could simplify people's lives and make places 'perform' better. We kept needing better geographic information to achieve this and couldn't find a product on the market that worked. So we built our own.
Living Map's 'unfair advantage' is the mixing of our Geo-ability with an understanding how to deliver complex information and navigation – so that it makes a difference. We know and think about how people understand space, and what they need from tools to help them manage, navigate or understand places. We think that as this field matures then having a product that really works for people will be very valuable.
Q: To say that Living Map is "just" digital version of the "you are here" maps of complex places would be to do injustice to what you and your team are working on. Could you perhaps tell our audience what Living Map is all about and what you are trying to solve?
A: The map is just the medium, what we are trying to improve on is our human need to understand and navigate places. Most complex places are hard for us to understand, remember and use. At the same time, we have an explosion of information. We have sensors, connected systems, devices everywhere that can now provide us with a rich plethora of data relating to the physical space – when the bus will arrive, what is the oxygen level, where is the broken unit. At the moment, most of this data is distributed, difficult to use, not in one place. Living Map pulls all this together to give the manager or customer a digital picture of a pace that suits them. It is a visualization platform that we think, over-time, will become more useful to explain places than other interfaces.
Q: Do you see Google Maps and other mapping apps as a competition? Or do you believe that each of these places – be it the MET museum or the Royal Academy of Arts are complex places that need a different cartographic style, something that you don't have with the generic mapping layout of Google maps?
A: It's no doubt that there are some big players in digital mapping for the public. We think the market for mapping is much larger and deeper than what we see today. We have found that nearly every landowner, City Council, building owner, and service provider has use of better mapping. At the same time, the perceived strength and coverage of the large platforms has not engendered innovation and expansion of services in this field. We think this is about to change, and a new set of platforms will emerge, we want Living Map to be one of the leaders of this new field.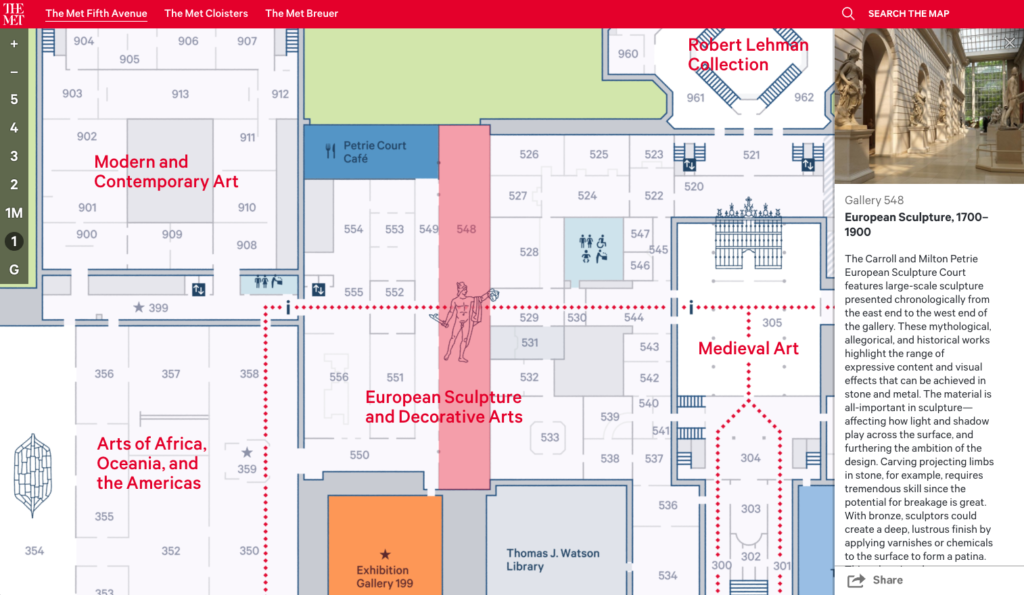 As for if they are competitors, you have to look at the drivers behind their services. The existing platforms have been created to support advertising models or to sell devices. Our driver is to provide services for space owners so that they can enhance and look after their own geographic data for the benefit of their own business, by being an extension of their own brand.
The digital mapping market is growing quite fast in the last years, and we are aware of the challenging competition, but we're confident on the fact that we have some unique selling points that differentiate us from everyone else.
Number one on the list is the fact that we don't store any user data and that the client has full control over its data, we're not interested in using it for any other purpose.
In addition, we can provide a completely customized map that can become an extension of our clients' brand and that can integrate any external system, allowing them with the opportunity to create new innovative solutions for their users.
Q: In addition to making it easier for people to navigate complex places like museums and art galleries, you are also helping companies reduce costs and increase productivity. It was super interesting to learn that you have temperature and occupancy sensors in each of the rooms in your office. Tell us more!
A: There is a huge growth in Smart Buildings and Smart Cities. The availability of data from a plethora of sensors and devices is increasing rapidly. Living Map is positioned to be the visualization tool to display what is going on in real-time. Just like a Fit-Bit, we can now see the health of a building or city quadrant, by displaying activity and change. We have found multiple uses of this display of data that helps businesses plan better, improve efficiency or respond to problems.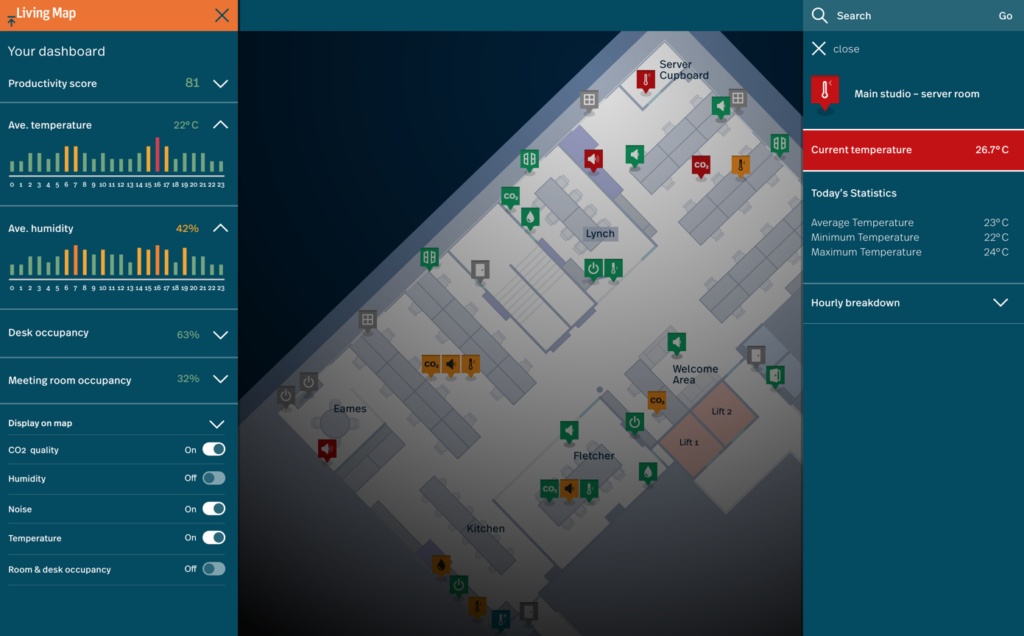 For example, we are working with a German sensors provider to develop an IoT solution for offices. We installed a range of their sensors in our office, and we can now visualize their status on our map, from CO2 and noise level to room and desk occupancy. Research studies show that office temperature and Oxygen levels influence people's performance and, as you said, we want to help to build a better office space, reducing costs and increasing productivity.
Q: The MET Museum in New York, the Royal Academy of Arts in London, the City of Cleveland all use Living Map to make it easier for people to navigate their places. But each of these places requires a different cartographic approach, one cannot design a map for the MET Museum and use it as a template for creating a map of Cleveland for tourists. Could you tell us more about the Cartographic process and how your team comes up with the final map?
A: Even though we don't have a common template we use to create our maps, the process for the creation doesn't differ too much from outdoor to indoor. Everything starts with the filtering of the information received by the client, that we'll use to create a georeferenced map and the polygons required.
The difference is mostly based on the features that we are going to add to the maps. Every feature needs to be analyzed by our UX designers, who work in direct contact with the client to develop and draft the wireframes that will define the software development work.
Q: Where do you see Living Map in 3 years from now? What do you think is going to be the biggest challenge in scaling up the business?
A: We are aiming to be one of the major players in the mapping industry, where our technology, together with our spatial design experience, will help us maintain a competitive advantage. The biggest challenge will be the growing number of players in the industry, and the fast-changing user's needs, which will require us to be always up-to-date with the latest trends.
Q: As a startup founder, I am sure that there are many things that you must have learnt along the way. What was the most interesting feedback that you received so far?
A: When you are raising investment you get plenty of feedback of your business plan. This has been fascinating, it's like getting it road tested by many experts in one-go. Everyone has a point but in the end you need to decide which advice to take and make the plan coherent, grounded and ambitious enough!
Q: You are based in Bath, UK, how's the startup scene? Are there many investors specifically looking at geo-tech related companies? Are there any local meetups/events that cater to the geo community?
A: The senior team of Living Map is all based around Bath, and with the area being a highly-connected hub of culture, employment and education, we thought it was the best choice for our headquarters. Bristol and Bath host a vast ecosystem of start-ups and there are many accelerators and funding initiatives supporting new businesses. We personally took part in SETsquared's Entrepreneur's Programme, they helped us get off the ground in the area and they continue to support us. We highly recommend it to everyone.
Q: Okay, this is a tricky one – on a scale of 1 to 10 (10 being the highest), how geoawesome do you feel today 😉 
A: If you want it in terms of numbers I'm feeling at least N 51.38260° / E -2.35959° geoawesome at the moment.
Q: Any closing remarks for anyone looking to start their own geo startup? 
A: The geo industry is growing rapidly and there is a host of opportunities. Mapping will become more prevalent the better it gets and it will respond to a an increasing number of people's needs. If you have an idea, I can only suggest you believe in it, be brave, and find a way to turn it into reality.
If anyone would like to reach you, what would be the best way to do so?
Anyone who'd like to contact us, can do so by sending an email at enquiries@livingmap.com
---
The Next Geo is supported by Geovation:
Location is everywhere, and our mission is to expand its use in the UK's innovation community. So we're here to help you along your journey to success. Get on board and let's start with your idea…
Learn more about Geovation and how they can help turn your idea into reality at geovation.uk
---
About The Next Geo
The Next Geo is all about discovering the people and companies that are changing the geospatial industry – unearthing their stories, discovering their products, understanding their business models and celebrating their success! You can read more about the series and the vision behind it here.
We know it takes a village, and so we are thrilled to have your feedback, suggestions, and any leads you think should be featured on The Next Geo! Share with us, and we'll share it with the world! You can reach us at info@geoawesomeness.com or via social media 🙂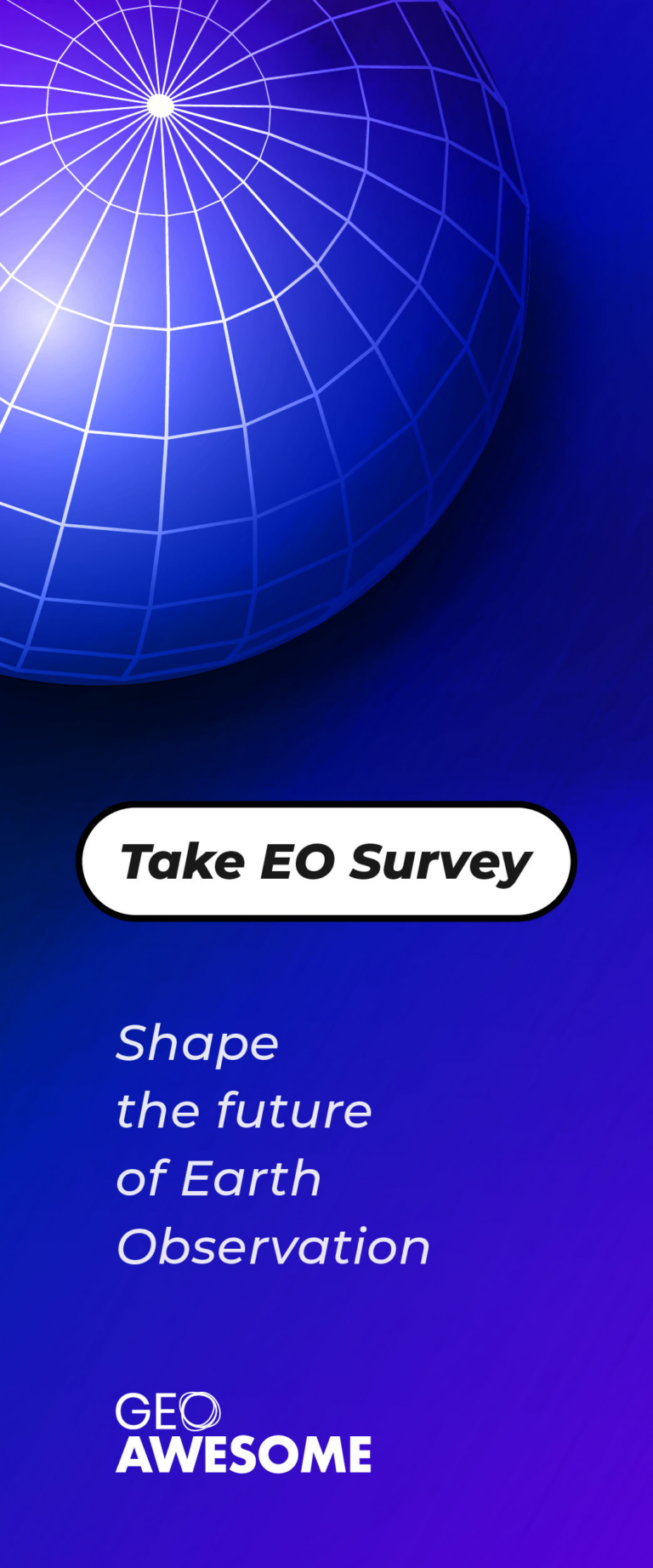 The community is supported by:

Next article

#Business
Samsung's new smarthome-ready GPS tracking device is powered by LTE

Are you one of those people who can never seem to locate their keys? Or a doting parent who wants to keep tabs on the children? Well, Samsung has come out with a GPS tracking device that would relieve you from worrying about losing things, people or pets!
Measuring less than 2 inches and weighing only 0.05 lbs, SmartThings Tracker is small and light GPS tracking device that can be conveniently attached to a thing, a pet or a person. It is LTE-based, which means as long as you are within the range of a cellular network, you will be able to locate the device in real-time – both indoors and outdoors.
Samsung assures that the device is IP68-certified, so you don't have to worry about your kid getting it wet in the rain or the dog kicking-up a dust storm while wearing SmartThings Tracker. It is supposed to give you at least a week's worth of battery juice from a single charge, so that's a good thing.
Another cool functionality of the tracker is that it is compatible with Samsung's entire range of sensors and connected devices. This means you will be able to use SmartThings Tracker as an arrival sensor to trigger automated functions like a connected air-conditioner turning on when the device is within a geofenced zone defined by you.
Sharing the power button twice will send out the wearer's real-time location to the SmartThings app. This, we imagine, would be quite handy while picking up children from the school or the mall, and also if a loved one is hiking or traveling. And if, for any reason, the wearer sense danger, they will be able to send out an SOS alert via the device.
Samsung started retailing the tracker in the United States on September 14. If you are getting one, we would love to hear your review!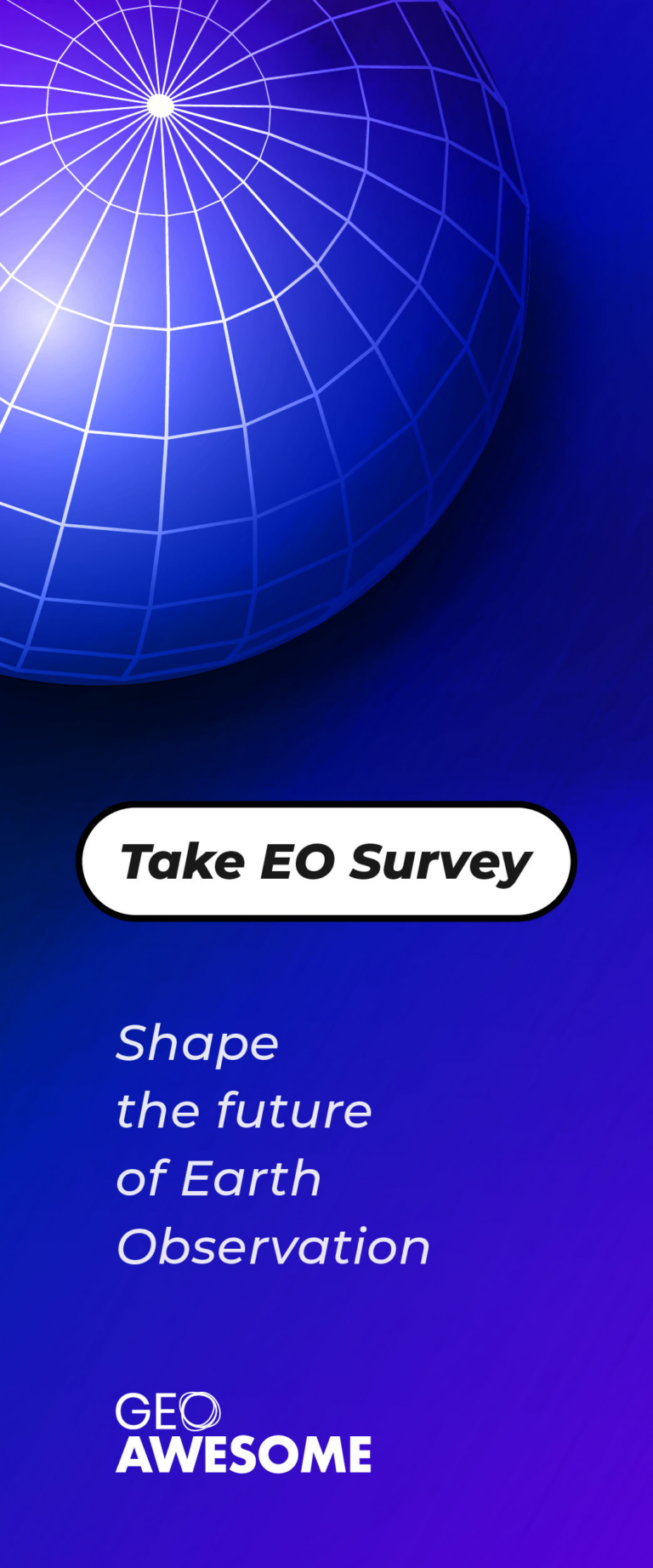 Read on