#Featured #GeoDev
Learning GIS Programming: What is your favourite way to learn coding?
Every once in a while, there is an article on Flipboard or some social site highlighting the top ten reasons to learn coding or something similar. As Geogeeks, we share a rather complex relationship with programming in general, a lot of new companies and organizations are now using location data in ways "traditional" GIS hasn't, which means that a majority of Geospatial jobs today require some level of expertise in programming, application development and software engineering.
Learning GIS Programming, your way!
Learning to create awesome twitter maps, creating that personal routing algorithm or simply to help increase your career opportunities, everyone has a different reason for wanting to improve their programming skills and everyone has a different way of learning, which brings me to the idea behind this post – "What is your favourite way to learn coding for Geospatial applications?".
Personally I'm always ready to learn, although I do not always like being taught – Winston Churchill
What is this all about?
Programming for location-based applications is not any different than coding for some other project but the truth is, we think there is a dearth of  interesting location data based tutorials and getting started guides. Data is king, so why not put our hypothesis to test with the larger community 😉 So, yeah I went ahead and compiled a list of 6 questions, just to try and understand how everyone else in the Geospatial industry thinks and learns to code (you can suggest more questions, if you wish 🙂 ) Thanks in advance for your time and happy answering 😀
The survey is open (and won't take more than 5 minutes) – meaning everyone can view the results of the survey. Regardless of whether you are just curious to know what everyone else thinks or if  you plan to use it to create awesome tutorials, documentation or design that killer robot that will simply do all the coding for us (now that is one good use of Artificial intelligence, don't you think?), it's a fun exercise and lets see "what the favorite way to learn coding for geospatial" is!

Here's the Google form or if you prefer to go to the actual link, here's the URL
If for some reason if you are not able to view the results after your submitted the Google Form, do let us know 🙂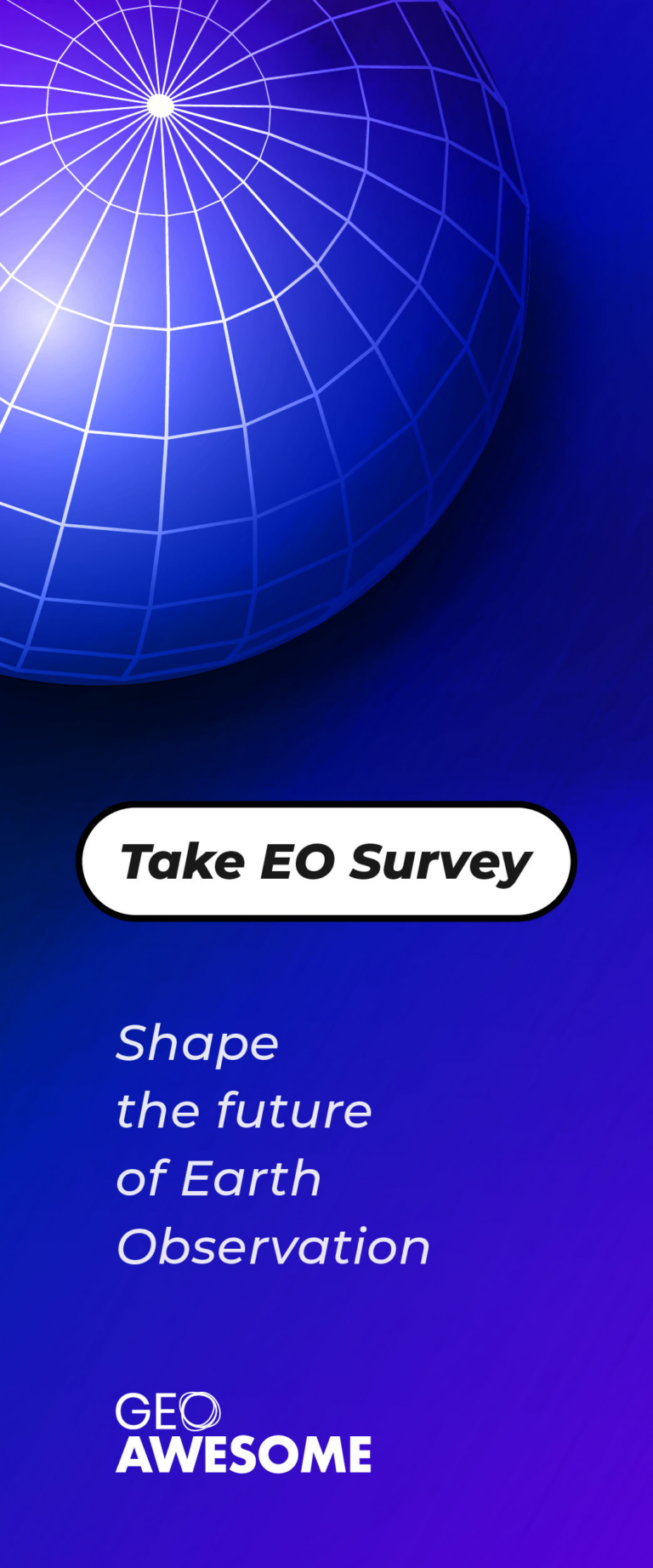 The community is supported by:

#Featured
Next article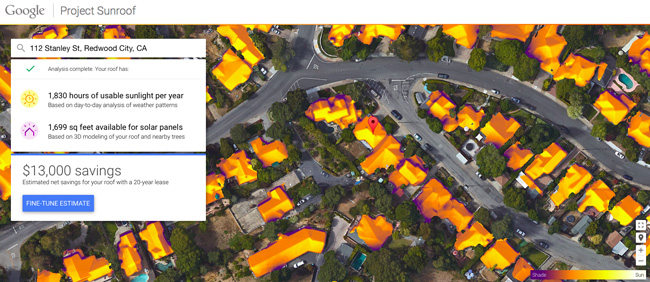 #Business #Ideas
Project Sunroof by Google maps solar energy potential on your rooftop
This week, Google launched something really cool – Project Sunroof. It aims to help you checking if your house is a good candidate for installing solar panels.
The project has been initiated by Google engineer Carl Elkin as a part of his "20% project". It is based on Google Maps and aiming show you how much solar power your roof could generate. Google says that to calculate all this information, it uses aerial maps database, does 3D modeling of rooftops, takes into account any shadows cast by trees or nearby structures, and then runs that against all possible sun positions over the course of a year, as well as historical cloud and temperature patterns that might affect solar energy production.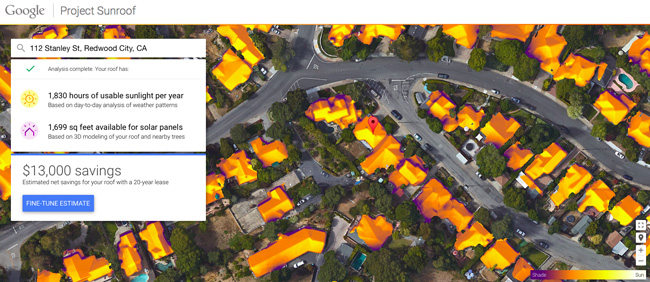 For now the service is only available in Boston, Fresno and the San Francisco Bay Area. In order to check your house's status you need to enter your address. The map will show a location of your house and some numbers about how much money you'll save if you lease or buy solar panels for 20 years. You can also slide down and check how much you'll save over the course of 20 years in each purchasing option.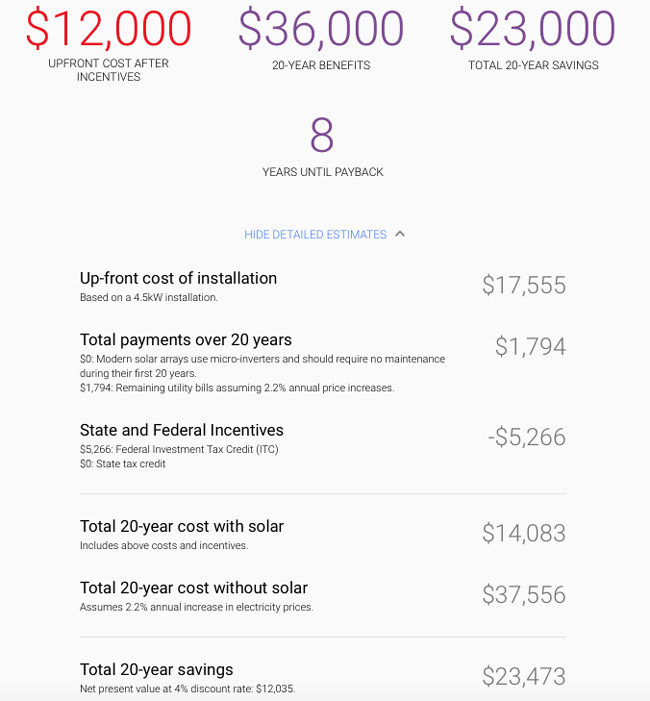 Wind and solar energy are the fast growing energy sources, according to a report released by the U.S. Energy Information Administration last March. President Obama also announced a new plan in early July to install solar panels on low-income households in an effort to power poor neighborhoods with technology that's otherwise financially unobtainable.
We hope that Google spread the project across more cities around the world. It's ready Geoawesome!
DO YOU LIKE GEOAWESOMENESS? SUBSCRIBE TO OUR WEEKLY NEWSLETTER
[wysija_form id="1″]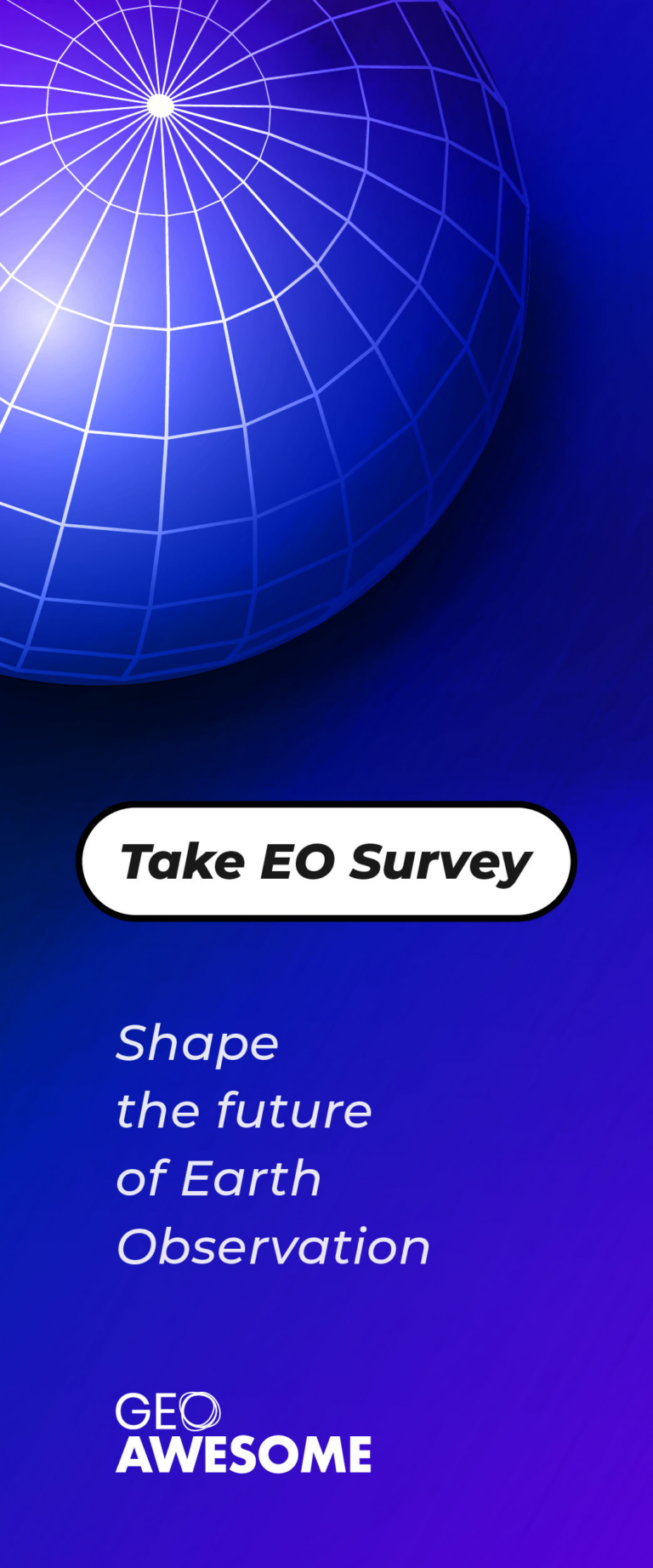 Read on