#Business #People
Jobs in Geo – Week 16
At Geoawesomeness, we're working on creating an interactive job portal for companies to submit jobs and for job-seekers to look for jobs in the geospatial industry.
For the past two months so, we've been sharing jobs on our LinkedIn and in weekly blog posts. While it certainly is not our final product, it allowed us to get some quick feedback and share some awesome jobs submitted by companies while we develop and test the job portal. We hope that you enjoy this selection of geospatial jobs!
Master Thesis in Computer Vision at Artisense
📍Munich, Germany
https://artisense-jobs.personio.de/job/106891
Data Scientist at The Floow
📍Sheffield, UK
https://www.thefloow.com/careers/ds01-data-scientist.html
Quality Officer at Mapscape
📍Eindhoven, Netherlands
https://www.mapscape.eu/jobs/16/quality-officer
JavaScript Developer at Ubilabs
Hamburg, Germany
https://ubilabs.net/de/jobs#job-124962
Software QA Analyst at Geopointe
📍Irvine, USA
https://www.ziprecruiter.com/c/Geopointe/Job/Software-QA-Analyst/-in-Irvine,CA?jobid=5f33ad55-3ad109e1&same_org_id=1&widgetlink=1
GIS Support Associate at DroneDeploy
📍San Francisco, USA
https://jobs.lever.co/dronedeploy/a78404c5-96e6-4f32-bcc8-2404c9a5cdd7
Product & Data Support Intern at Foursquare
📍New York, USA
https://boards.greenhouse.io/foursquare26/jobs/1429224
HD Map Software Engineer at Intellipro Group Inc

📍Mountain View, USA
https://www.linkedin.com/jobs/view/1202473706/?eBP=NotAvailableFromVoyagerAPI&refId=121651e3-c128-406b-93c7-3669ff5964f3&trk=d_flagship3_search_srp_jobs
If you see any positions that would be interesting for our community, you can also submit a job using the online form for us to review and include in our list!
Are there any specific things you'd like to see in our job portal? Feel free to get in touch.
Want to get your dose of Jobs in Geo directly to your inbox? Subscribe to our jobs newsletter here.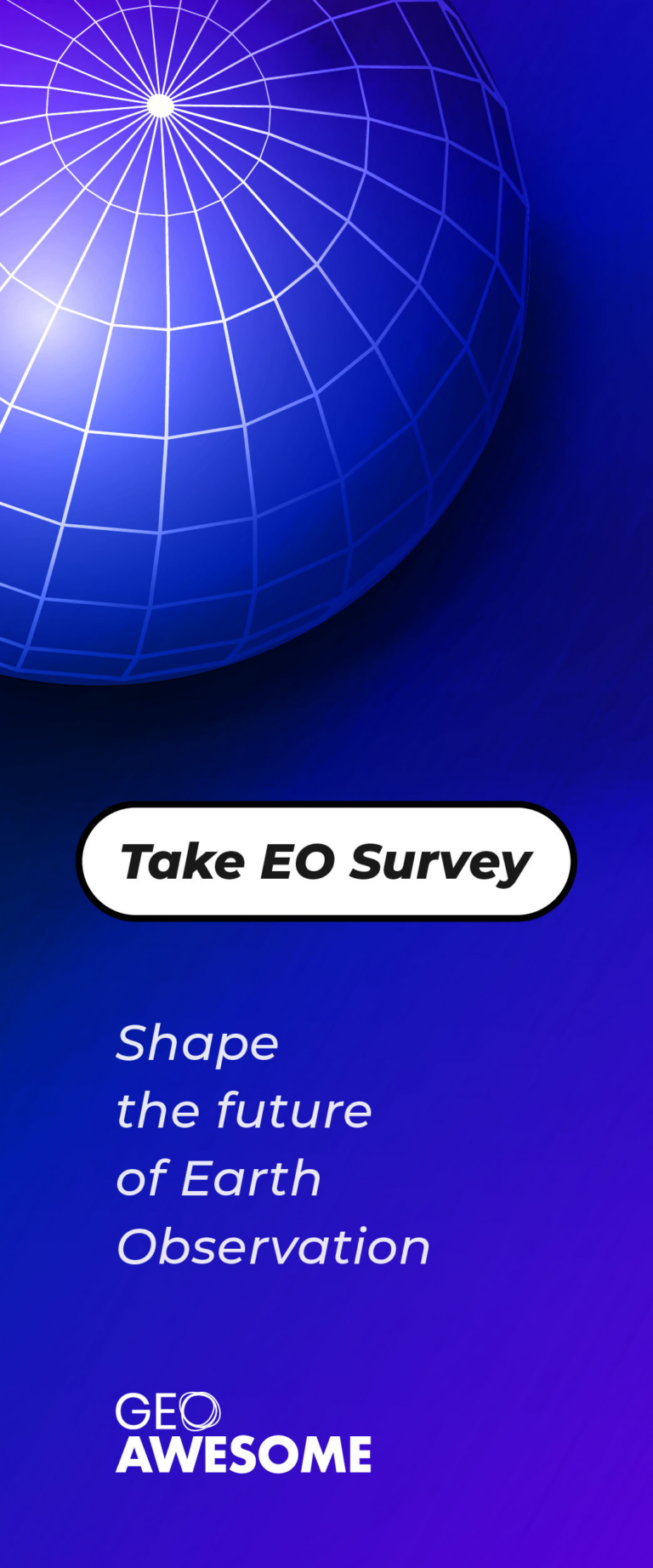 The community is supported by:

Next article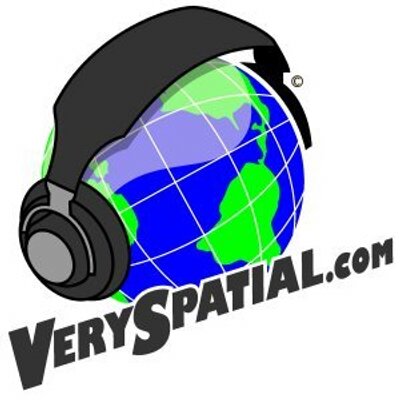 #Environment #Featured
Geospatial podcasts you should be listening to
Podcasts are a great way of staying in touch with the industry, hear about new developments, and learn something new. Best of all, it can easily be added to modern life because they can be fitted into many activities.
With vast amount of podcasts out there, it can be intimidating to choose if you are just starting out. Here's a list of a few geospatial podcasts if you love GIS and location-based technologies!

VerySpatial

The podcast is hosted by Jesse Rouse, Sue Bergeron, and Frank Lafone. Well-established podcast that discusses geography, geospatial technologies, and GIS's impact on digital daily lives.
http://veryspatial.com/
Geodorable
Two guys based in New Zealand talk about everything including news from the GIS industry, do interviews with practitioners, and even random acts of geospatial madness!
The Mappyist Hour
Geographer and Geo types talking about how incredible their profession is "after hours"
http://www.themappyisthour.com/
Speaking of GIS
A podcast by Kurt Towler. The podcast includes interviews with other geospatial practitioners and recaps of conferences.
https://speakingofgis.com/

Mapscaping
The new kid on the block doing interviews with industry leaders
https://mapscaping.com/blogs/the-mapscaping-podcast
Scene from Above
A podcast looking at the world of modern remote sensing and Earth observation. Fuelled by their passion for all things raster and geospatial, they aim to be a mix of news, opinion, discussion and interviews.
http://scenefromabove.org/
Directions Magazine
New location-based podcasts approximately every six weeks by another geospatial news outlet
https://player.fm/series/directions-magazine-podcasts
Cageyjames & Geobabbler
This monthly podcast by James Fee and Bill Dollins is about how to apply spatial technology to your workflows.
https://cng.fireside.fm/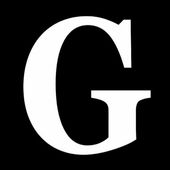 Geographical Imaginations
The Geographical Imaginations Expedition & Institute is a growing multi-media public geography initiative designed to bring together academic and everyday geographical, or spatial, thinking.
https://podcasts.apple.com/us/podcast/geographical-imaginations/id1386704057?mt=2
Women and Drones

A podcast dedicated to raising the profile of women in the UAS industry around the world.
http://womenanddrones.libsyn.com/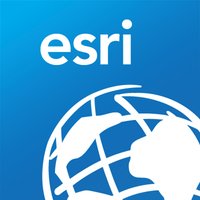 Esri & The Science of Where Podcast
A podcast created by ESRI Newsroom that discusses a range of topics from AI, cybersecurity, data science, and of course GIS!
https://www.esri.com/about/newsroom/podcast/
Did we miss any of your favourite geospatial podcasts? Let us know!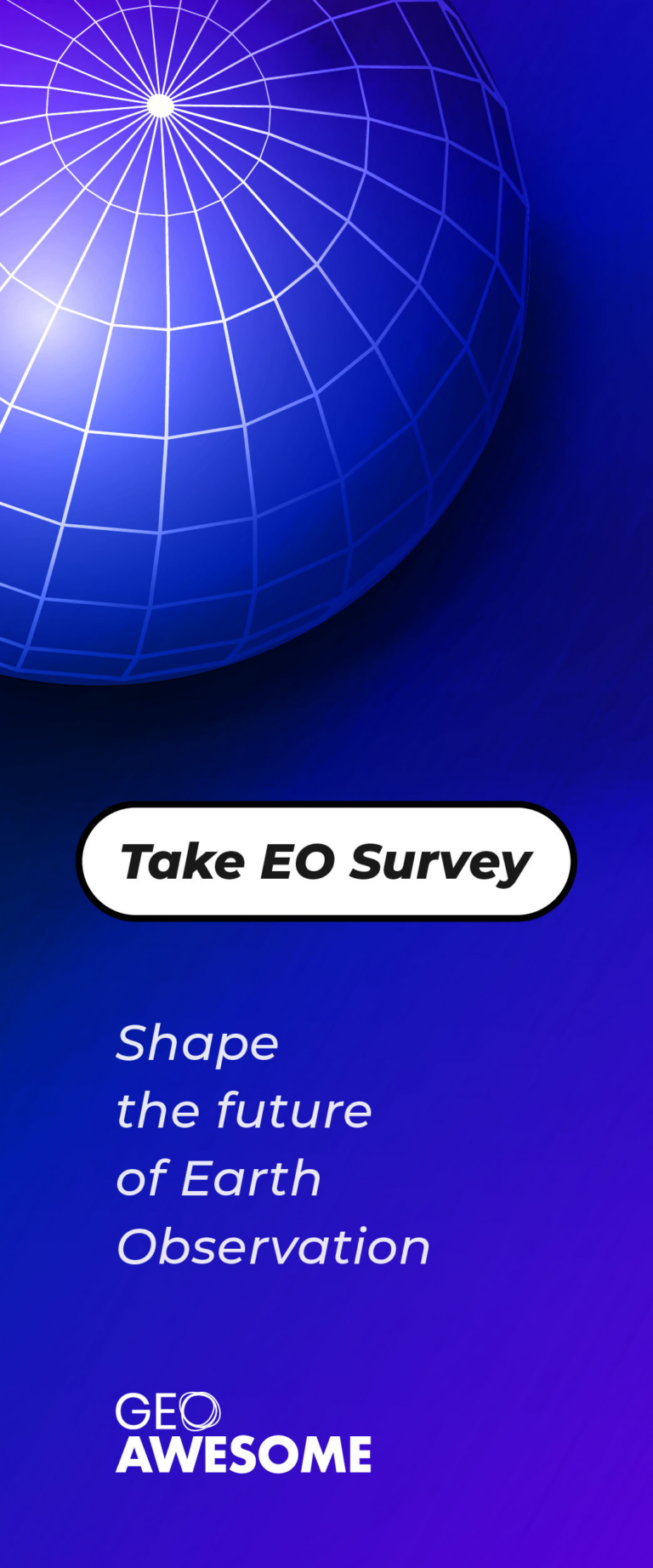 Read on