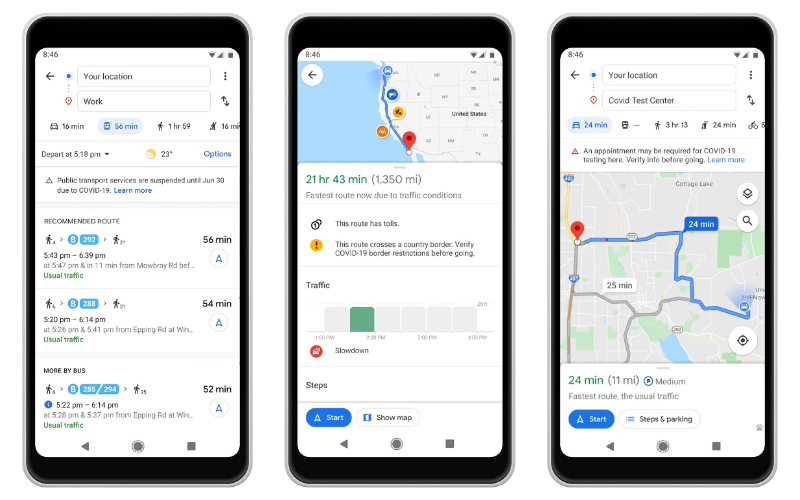 #Business #Featured
Google Maps adds new COVID-19 travel alerts as cities reopen
To stay safe in the COVID-19 era, it's more important than ever to know how crowded public transport might be or if a trip could be impacted by checkpoints or ever-changing travel restrictions. This is why Google Maps is launching a string of helpful new features that could assist people when they feel the need to venture out.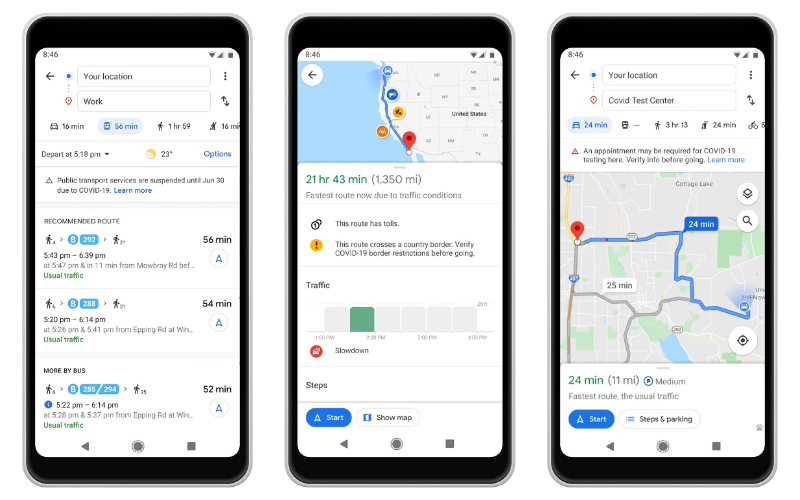 In Argentina, Australia, Belgium, Brazil, Colombia, France, India, Mexico, Netherlands, Spain, Thailand, UK, and the US, Google has tied up with local transit agencies to tell commuters if their trip is likely to be affected by COVID-19 restrictions. The tech giant expects to add more countries to this list soon.
In Canada, Mexico, and the US, Google will also notify drivers about COVID-19 checkpoints and restrictions along their routes, especially at the national borders.
For those navigating to medical facilities or COVID-19 testing centers in Indonesia, Israel, the Philippines, South Korea, and the US, Google will display an alert reminding users to verify eligibility and facility guidelines to avoid being turned away.
Avoiding crowds on public transport with Google Maps
Did you know there is a feature available right inside Google Maps that you can use to ensure proper social distancing while commuting? It's called crowdedness predictions for public transit.
Google Maps has been providing transit crowdedness predictions since last year. But now, you will also be able to contribute crowdedness information based on your own experiences. And if you want to see the times when a transit station is historically more or less busy, all you have to do is search for a station in Google Maps or tap on the station on the map to see the departure board and busyness data.
Additionally, you can also check for insights like temperature, accessibility, and security onboard, as well as designated women's sections in regions where transit systems have them. Detailed accessibility information is also available for wheelchair users, including the locations of the doors, seating, stop buttons, etc.
With more and more cities around the world striving to get back to 'normalcy', it sure is good to see Google Maps doing its bit to help travelers and commuters make better navigation decisions.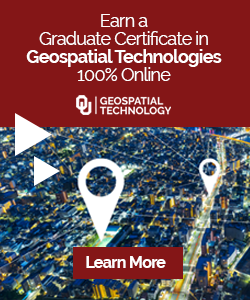 The community is supported by:

Next article
#Business #Featured
Planet goes live with 50cm imagery, plans for 12x revisit capabilities
The designer, manufacturer, and operator of the largest constellation of earth imaging satellites, Planet, has successfully enhanced the spatial resolution of its SkySat imagery from 80 cm to 50 cm. The announcement comes just six months after the first SkySat satellite was lowered in its orbit to make object identification easier with ultra-fine resolution.
Acknowledging that this massive improvement would enable Planet customers to get a more precise view of changing conditions on the ground, Martin Van Ryswyk, Senior VP of Product, says, "This is particularly important for commercial and government mapping use cases, where seeing smaller features like road surface markings are key."
Here's a sample image:
In further good news, Planet plans to launch six new SkySats that will allow the company to image certain locations up to 12 times per day. Globally, with these new additions, Planet's revisit average would become 7 times per day.
"This unprecedented capability will provide more rapid response to global events and enable imaging at times of the day previously unseen by satellites," Van Ryswyk points out.
The SkySats will piggyback on a SpaceX Starlink launch in the coming weeks.
Planet has also announced that it is enabling automatic imagery request through a Tasking Dashboard and API. "Instead of spending precious time going back and forth with a human rep, customers can now autonomously submit, modify and cancel SkySat imagery requests," Van Ryswyk says. "This enables visibility into the end-to-end experience, from order to fulfillment, so expectations can be managed with analysts and teams."
In an interview with BBC News, Planet CEO and Co-founder Will Marshall explains that the inspiration behind the new dashboard came from Google's self-healing maps.
"Google is working on these self-healing maps where if anyone notices a map is out of date, it will automatically trigger a new SkySat collect that will bring a new image down, automatically recognize the buildings and roads and then automatically bring the map up to date. We want to enable that kind of 'tips' system and the automated provision of imagery to more people than just the very sophisticated clients like Google," Marshall says.
Now read: How often do Google Maps get updated?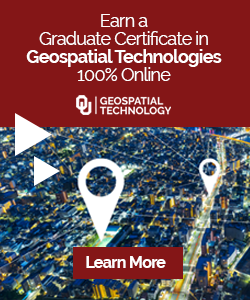 Read on