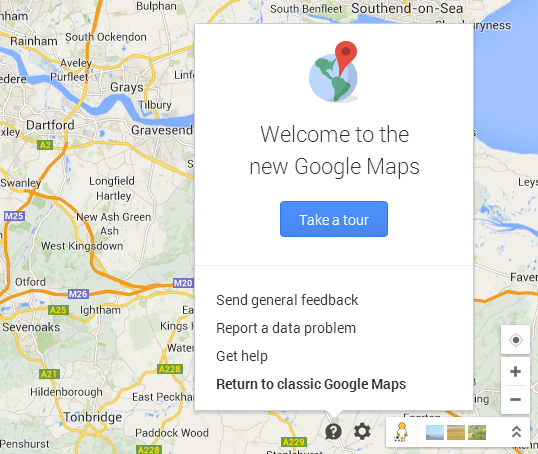 #Business #Featured
Google is getting rid of old version of Maps. Users are angry.
In May 2014, Google rolled out a new version of Google Maps which was inspired by Google's material design. The new version of the popular mapping service was indeed looking very modern but it had some major issues that many users could not accept. They were complaining about many bugs but the most important one was the speed. The website became terribly slow, especially outside Chrome.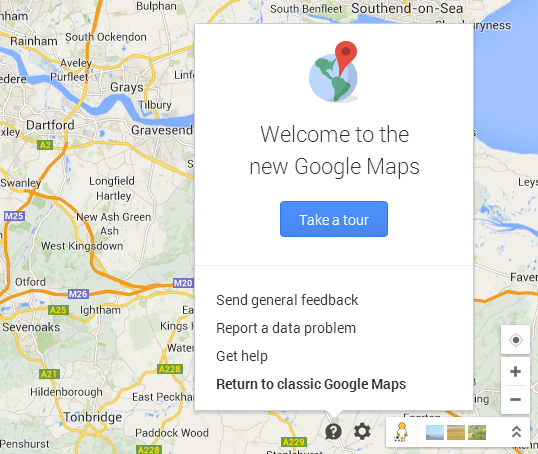 Was it a serious issue? Let me say that over this one year two posts on our blog: "4 things I hate about new Google Maps" and "Tired of new, slow Google Maps? This is how you can switch to the old version!" had been viewed over 100.000 times each…
Fortunately Google left a backdoor opened to all users who had older operating systems, computers, browsers, poor internet connection or who simply didn't like the new Maps. There was a button to take you back to Classic Maps or you could simply go to  www.google.com/maps?output=classic and enjoy the proven solution which worked well for almost a decade…
GOOGLE REMOVED THE CLASSIC MAPS
Shock! Last week Google has removed the Classic Google Maps. It has been quietly announced in a help forum thread saying the new version will be updated to drop support for the old version of Google Maps. Thousands of angry users started to complain on various forums or in discussions under blog posts. Couple of websites rolled-out petitions to bring back Classic Google Maps.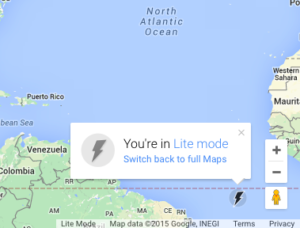 Instead of old Maps Google introduced "Lite mode" which can be switch on and off with the new lightning icon visible on the right-bottom of the Maps page. Google says the it has been "designed to work faster" but what they did was turning off some features including: 3D imagery and Earth view, showing your computer's location, setting home and work, searching nearby, measuring distances, coordinates, draggable routes, embedding maps, and My Maps integration.
It sounds like quite a significant tradeoff…
OLD MAPS STILL ACCESSIBLE FOR SOME TIME
Some users still report that you can still access Classic Maps via two links www.google.com/lochp or with the old link written with a typo maps.google.com/?output=classi but the statement on the website clearly says that it won't last for much longer.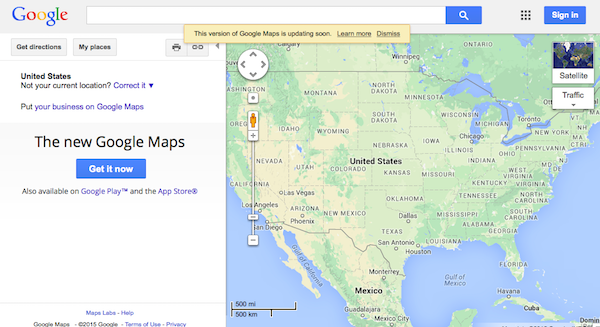 Will it make me stop using Google Maps. Definitely not but I can imagine that thousands of users of Google Maps Classic might go somewhere else: Apple Maps, OpenStreetMaps, Bing Maps, HERE Maps… Let us know if you're switching to Lite mode or choosing other mapping portal.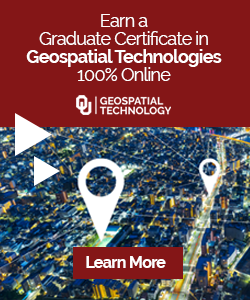 The community is supported by:

Next article
#Ideas #People
Esri's Startup Program: Interview with Lars Schmitz, Head of Developer & Startup Program, Esri Deutschland
It's amazing to see how a GIS company founded during the microcomputer era has survived all the Tech upheavals over the years. Forbes featured an interesting article echoing a similar sentiment "You Can't Kill Jack Dangermond's Company, Try and It Will Only Get Stronger"; certainly one of the greatest tribute to Esri and its founders.
In a recent conversation with a colleague from the GIS industry, I asked him about the ability of a new start-up (including his own) to disturb the status quo in the GIS world and to which, he said something to the tune of
"Don't get me wrong but the way I look at it, Esri is a platform, a GIS operating system, on top of which new companies can innovate and provide solutions. I think that's where the future of GIS is heading."
I understood what he meant, Most start-ups today don't have to necessarily reinvent the wheel and its great that basic GIS functionality is a standard on top of which new players can innovate and provide solutions. Real-time Twitter visualizations and similar Location Based Services are a case in point.
Esri's Startup Program: All you need to know
It was, at such a juncture that I first heard about Esri's Startup Program for emerging businesses where Esri provides its vast software to your company for free (for 3 years), besides all the mentoring and guidance you'll need to succeed.
What's the catch you ask? I spoke to Lars Schmitz, Head of Development and Startup Program, Esri Deutschland to find out more.

Q) How would you describe the Esri Startup Program in a nutshell?
Lars: The Startup Program could be described as a Technology Enablement program wherein we provide our software to an emerging business partner for free so that they can then innovate and provide cutting-edge software solutions.
In a sense, you could think of the program as a platform on top of which your company can build new products. Not only do we provide Esri software for free but we also open up the entire Esri network for you plus all the coaching and mentoring that you'll need to succeed. We would basically be partnering to ensure a Win-Win-Win.
Q) What exactly do you mean with a Win-Win-Win?
I am glad that you pointed it out; the fundament reason why Esri's Startup Program exists is because we want to encourage innovation in the GIS industry and by that I don't mean by extending our modules and things like that. We want to encourage the next-gen GIS software solutions.
Esri has a large global customer base, our customers have unique challenges that they would like to address and if you have an idea and would like to use our software to innovate and provide a solution, then it's a Win-Win-Win for Esri, you and our customers.
Q) Do you have a specific list of problems then? Is there a basic qualification for the program?
 No, we don't have a specific list of problems that we would like you to work on, otherwise it would not be fair to call it an innovation program anymore.
The basic qualification would be that your company is an emerging business with certain conditions; founded less than three years ago, generating less than $1M US in annual revenue at time of program entry, and building software (or platform) as-a-service products using Esri technology.
 Q) All this sounds too good to be true. Your software and mentoring for free! What's the catch here?
Haha, I get this question a lot when I talk to the startups but no, there is no catch. Esri will not charge you for the software nor does it get any shares or revenues from your company. We are interested in innovating GIS and building a valued long-term partnership.
If you are our startup partner, then you get everything for free for a period of 3 years. After that you would have to buy our product licenses as any other company does today and to clarify before you ask me, no there is no binding agreement that you have to buy our license for X years when you are part of the Program.
There really is no catch in the agreement.
Q) Okay! How does Esri benefit out of this?
The main reason we do this is because we want to encourage next-gen innovation in the GIS industry.
If our customers are happy that there are new software solutions that can work with existing Esri products that solve their problems, it means its good for us as well. As I mentioned earlier, it's a Win-Win-Win for everyone.
So far we have worked with over 150 emerging businesses as part of the Startup Program and the results have only reinforced our commitment and excitement to foster innovation in the GIS industry.
Q) How do companies apply?
You would have to visit our website, developers.arcgis.com/startups, to answer a few questions regarding your startup, your idea and why you would like to use Esri products.
We would then initiate the next steps reviewing the application within a few days.
I hope you'll find all the information you need on the website, if not then you can always contact us at startups@esri.com
Q) What is the earliest stage at which do you start working with emerging businesses as part of the Esri Startup Program?
Well, in my experience so far, we have worked with startups that were just registered to companies that had completed a year or two. It really depends on when you decide to involve us. That being said, I would like to suggest that you do so only after your company has been registered and you have a clear pitch.
Q) I am sure many Geoawesomeness readers want to start their own Geo companies. What's your advice in general to budding GIS entrepreneurs?
If you have a good idea, then register your company and apply to the Esri Startup Program but on a serious note, I would suggest that you really spend sometime hashing out what your business cases are. There are use cases and there are business cases. Use cases are the cool applications that you think are your company's biggest selling points but business cases are ones that are going to bring in the revenue.
For e.g., Real-time visualizations are an interesting use case for your product but your business case is how this information is going to help another company increase its revenue/market share, etc and that's what is going to keep you expand.
Thank you, Lars! That was really insightful, I am sure you would get many more applications your way now!
To learn more, visit developers.arcgis.com/startups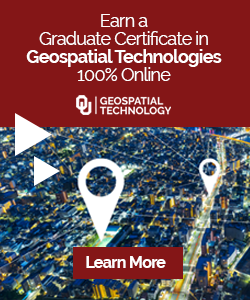 Read on