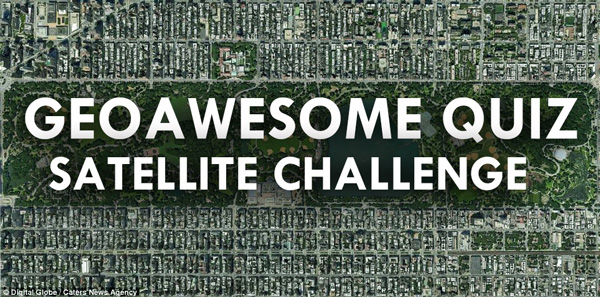 #Fun
#GeoawesomeQuiz 19 – Satellite Challenge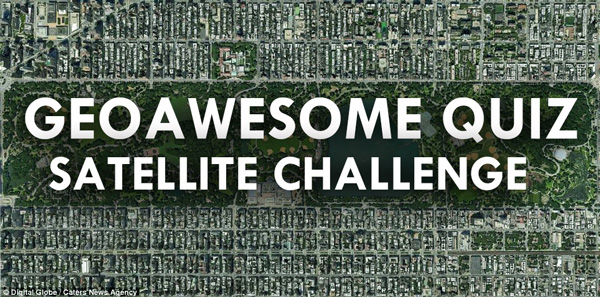 Hi Geo-Geeks! This week we've got for you something special – Satellite Challenge. Location of 10 satellite pictures to guess… And we promise that it won't be easy! Remember to share your score with the world! And to check out our other GeoawesomeQuizzes! All pictures used come from Earth View – Google Chrome plugin.
---
[mlw_quizmaster quiz=19]
The community is supported by:

Next article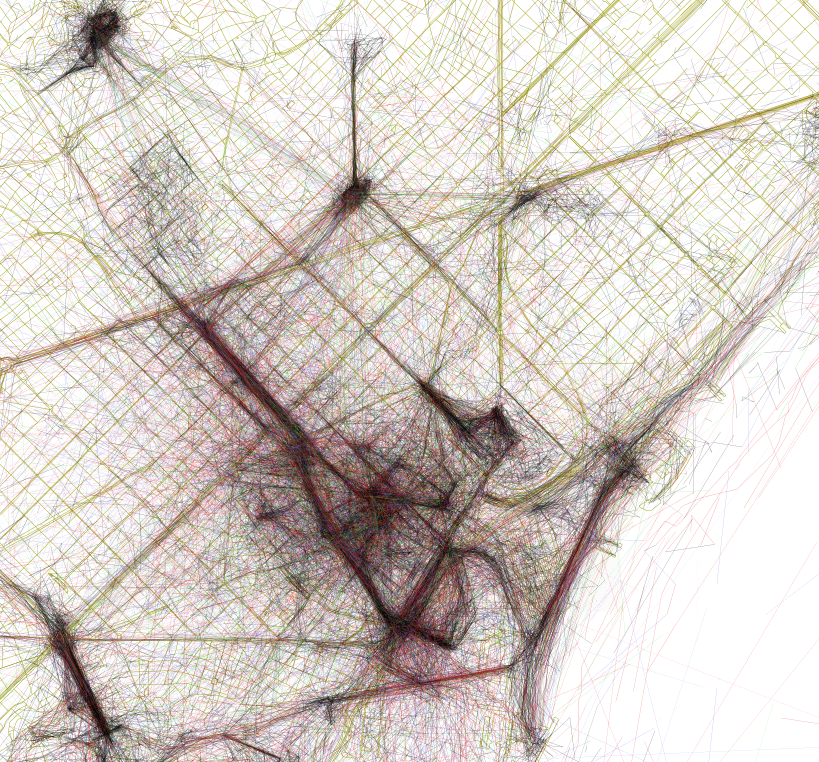 #Business #Featured #Ideas
The map shows locations of all Flickr photos from last 10 years
Eric Fischer from Mapbox has been working on a number of cool geo visualization projects over last years. This time he created something really unique.
His latest project called 'Geotaggers World Atlas' aims to discover the world's most interesting places by visualizing spatial layer of Flickr photos. Using Flickr's API, Fischer has analyzed meta data of all geotagged photos from the last 10 years. Than he linked the dots between subsequent photos taken by each photographer. The cluster of paths of thousands of individuals created a beautiful sketch of urban spaces. But Fischer wanted to go further. He analyzed a time between two subsequent photos to calculate a speed of a photographer's jurney. Each black line indicates a walking journey and red lines show speeds between 11 and 30km/h (7 and 19 mph). With this selection of speeds Fischer wanted to identify favourite bike routes but unsurprisingly most of this lines show images taken from ferries.

Fischer explained on his blog:
A cluster of geotagged photos is a good indicator of the interestingness of a place because it signifies that people went there in the first place, saw something worth taking a picture of, and put the extra effort into posting it online for others to appreciate.
The effect is amazing. Check it out:
Barcelona

Berlin

Las Vegas

London

New York

San Francisco

Sydney

Venice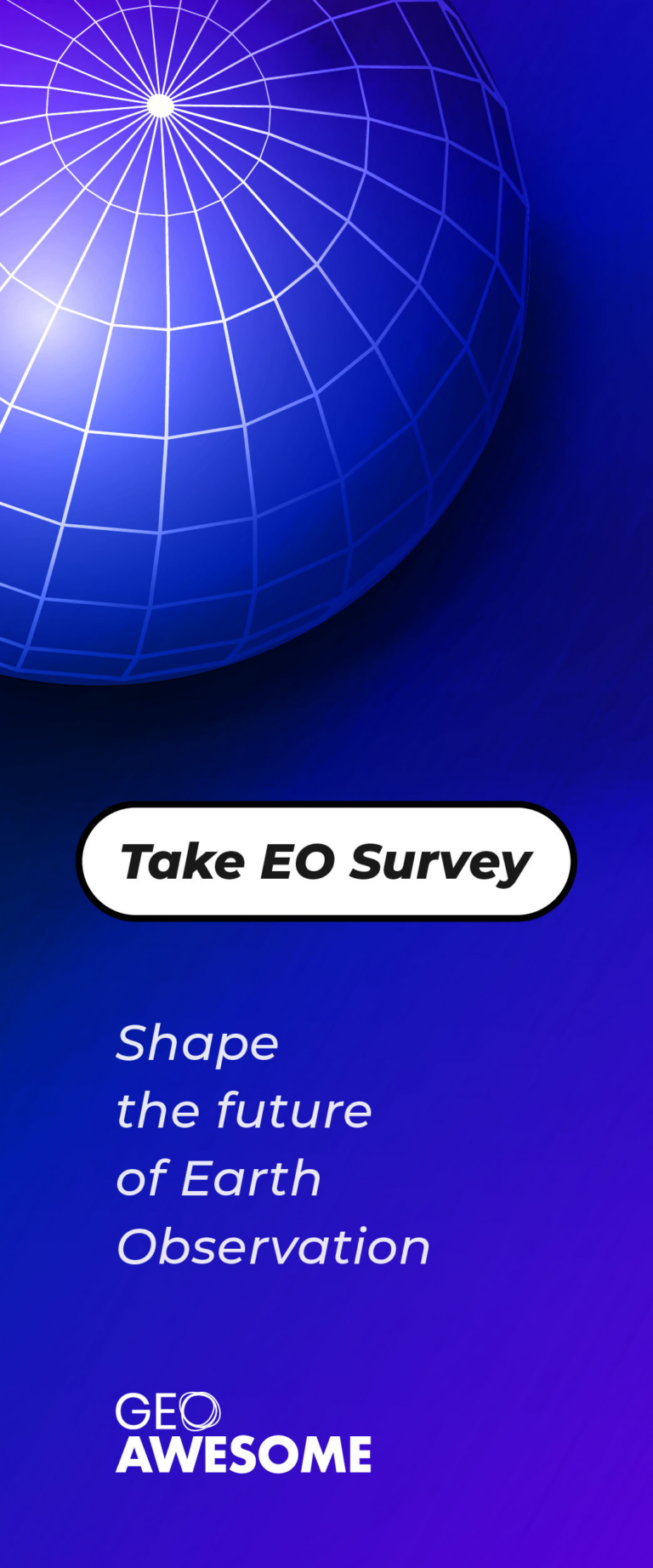 Read on