#Ideas
Every UFO sighting since 1933 mapped
Blogger  Christian Pearson compiled data from the National UFO reporting center, and created a map which shows all registered UFO sightings between 1933 and 2015. The visualization has been created in cartoDB.
The story begins in 1933 with the first UFO sightings being spotted over California and Nebraska in the US, the UK and France in Europe, and locations in Japan and Australia. When you watch the map closely, you'll notice that the number of sightings really increases around the 1950s and 1960s. It's a Cold War times. Where countries tested a lot of weapons and aircrafts.
Cartographically speaking the map is not the most brilliant data visualisation ever but it definitely shows that cartDB gives some cool possibilities.
source: Quantbait
The community is supported by:

#Ideas
Next article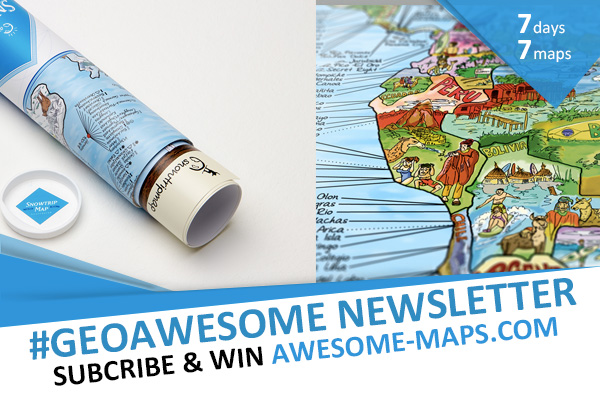 #Business
Subscribe to our Newsletter and win map poster from Awesome-maps.com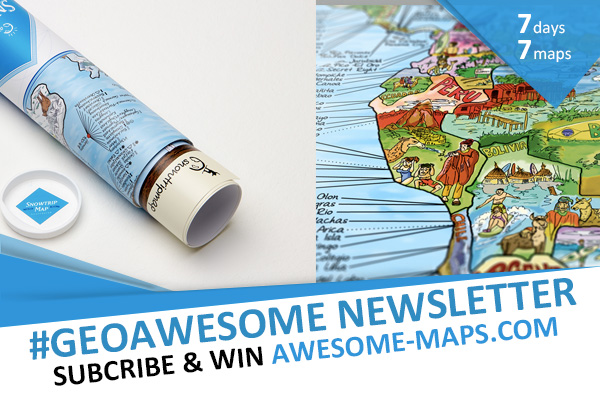 Hi Geo-geeks,
This week we've got something special for you! Together with Awesome-Maps.com we're giving away seven map posters. One map every day.
To win you have to subscribe to our newsletter. Everyday, we will draw one person who wins the map of choice, out of all new subscribers that day. It doesn't matter where you live, Awesome-maps.com we'll ship you the map you select.
SUBSCRIBE TO OUR NEWSLETTER AND WIN AWESOME MAP
[wysija_form id="5″]
The sweepstakes is open from now, until Sunday at 11:59PM GMT+12, April 26th, 2015. See the full rules here.
And that's it! We'll be publishing names of winners on Twitter and Facebook and we'll contact the winners each day.
Good luck!
Read on