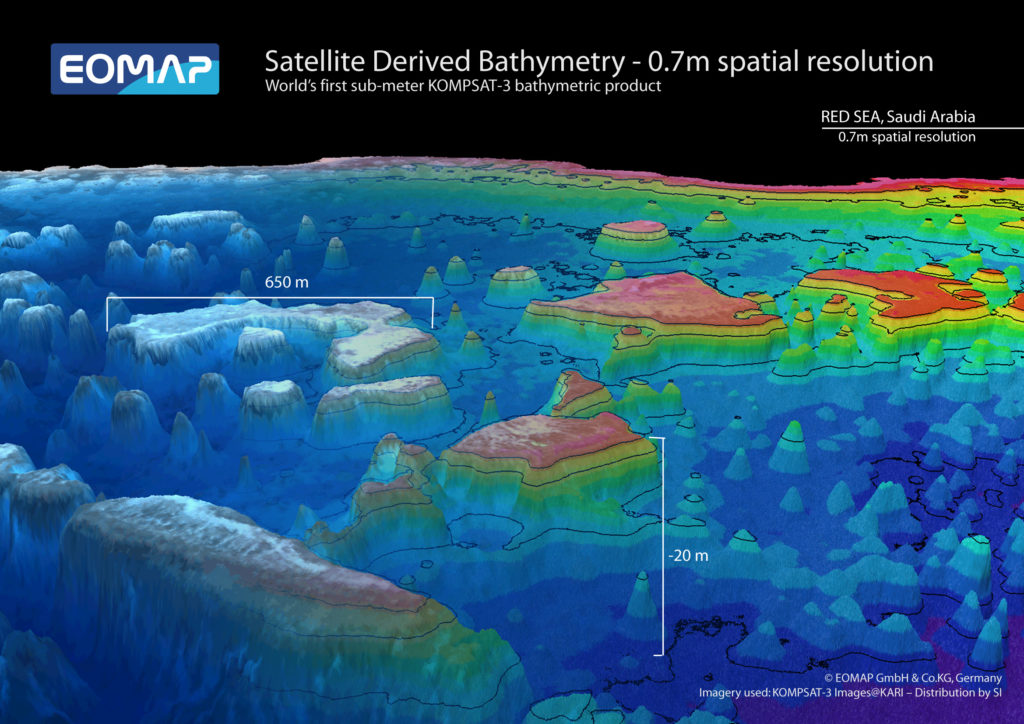 Satellite-derived bathymetry at sub-meter level from EOMAP and Satrec Initiative
I already reported on the achievements in mapping water depth, seafloor habitats and reef structures that are particularly pushed by the Germany based company EOMAP, leader in satellite-derived bathymetry. So far, the produced products have a horizontal resolution of at most 2 meters. As a next step the company launched the world's first commercial, sub-meter bathymetry product based on satellite imagery. The product is not an exclusive project by EOMAP, but a cooperation between EOMAP and the Korean company Sartrec Initiative. Why is that? – EOMAP's submeter product relies on KOMPSAT-3 imagery that are distributed by the Korean company.
I received a communiqué about this new product and want to share with you what I learnt:
---
The teams of EOMAP and Satrec Initiative have launched the world's first commercial, sub-meter bathymetry product based on satellite imagery.
"We've successfully processed KOMPSAT-3 derived bathymetry for different sites with varying recording conditions. The product quality in terms of spatial resolution, accuracy and signal-to-noise-ratio was a positive surprise to our team. We're therefore proud to announce that commercial satellite-derived bathymetry (SDB)  has now reached sub-meter horizontal resolution, specifically in this case 70cm spatial resolution" explained Dr. Thomas Heege, CEO of EOMAP.
KOMPSAT-3 is a recently launched multispectral satellite, which has the latest state of the art technology to measure the Earth's surface at very high resolution. It captures more than 300,000 sq km of the Earth surface every day, approximately the size of Ireland and Britain combined.
MoonGyu Kim, of Satrec Initiative commented "We are very pleased with the high quality of bathymetry products that EOMAP derived from KOMPSAT-3 imagery. I believe the new products developed by EOMAP will be a very cost effective and valuable way of obtaining bathymetry data."
The EOMAP team processed KOMPSAT-3 data and produced bathymetry for study sites at which they had previously derived bathymetry products using other satellite imagery, and for which validation data was available. This enabled both a comparison with other bathymetry products as well as an objective evaluation of the results.
"Our SDB service will strongly benefit from the KOMPSAT-3 derived image data. They can now be used in synergy with other high resolution data in our algorithm workflow. EOMAP is now able to offer low cost and rapid bathymetric data from 30 to 5 to 2 to 0.7m resolution, providing bathymetry layers for every purpose," said Abhay Mittal, CMO EOMAP.
"Together with the attractive costs of the KOMPSAT-3 imagery we're confident in providing industry-leading, very high resolution services to our clients and we invite everyone interested to visit us at our booth R110 at the Oceanography International conference, which is being held next week in London", added Dr. Heege.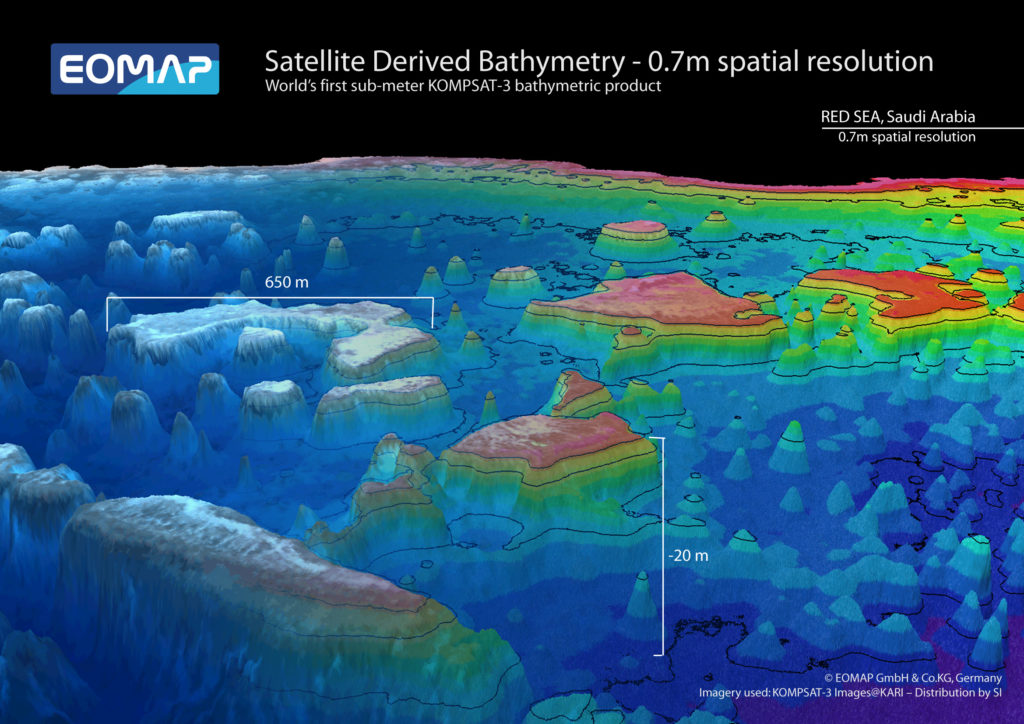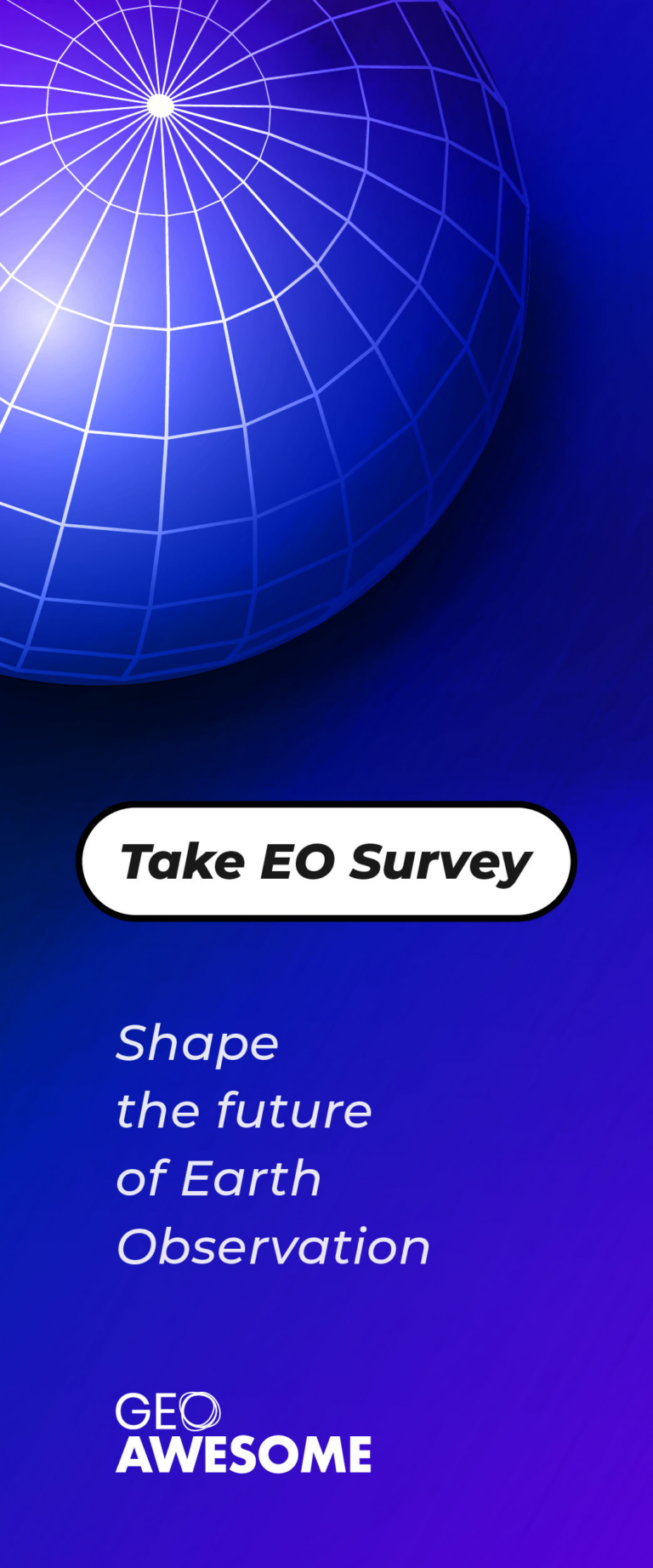 The community is supported by:

Next article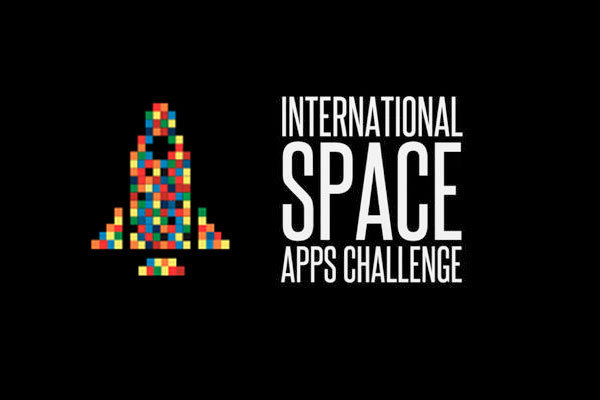 International Space Apps Challenge: The Space Science Hackathon!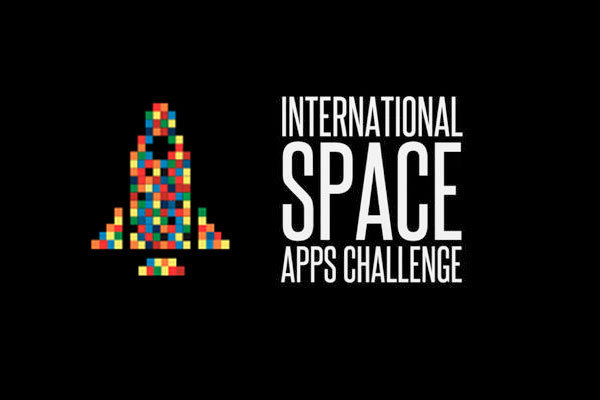 Space Agencies across the world are working on some incredible projects be it India's Mars Mission or ESA's Comet Chasing Spacecraft or NASA's Internet experiment with Lasers! Their dreams are anything but small. Their ideas are Cool but what would be even more cooler is an "Open Source Space Mission"! Imagine the entire world working on a mission to the Sun!
The International Space Apps Challenge is the closed thing to that wish coming true! A NASA Incubator Innovation Program – The International Space Apps Challenge is a two day hackathon that is scheduled for April 12-13, 2014. Last year this event was "the largest hackathon in the history" with 9000 participants in 44 countries competing against one another building awesome apps, software and hardware projects that literally put "NASA data" in the spotlight. The objective was to create applications that NASA and the world could use.
This year, the event is scheduled for the second week of April (12-13) in several locations across the world and virtually as well. Registrations are scheduled to open early March. NASA is expected to come up with problems that they would like the Hackathon participants to work on sometime later this month. If last year's apps are anything to go by, this is going to be one "geoawesome" event! Here's the link to the News Section of the Contest. 
Mark your calendars and set your reminders – The Space Apps Challenge is going to be an out-of-the-world experience!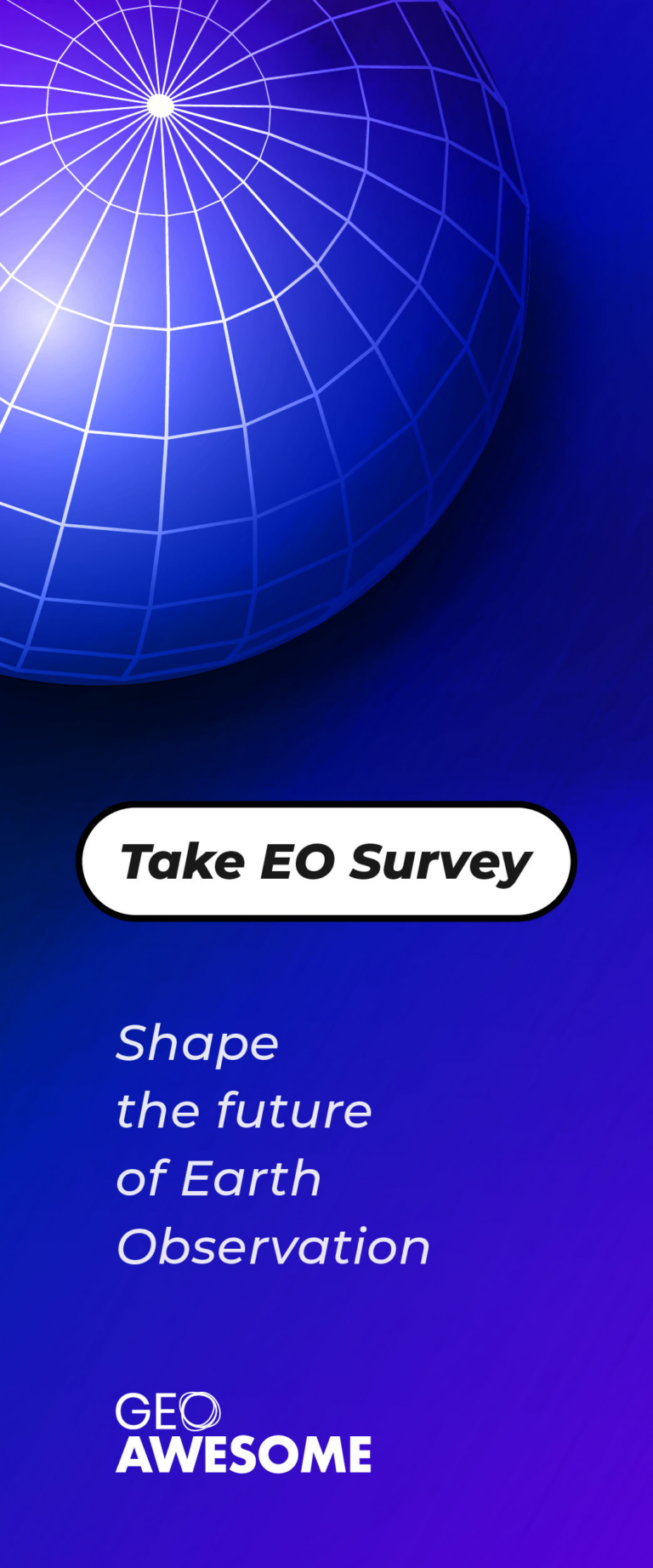 Read on