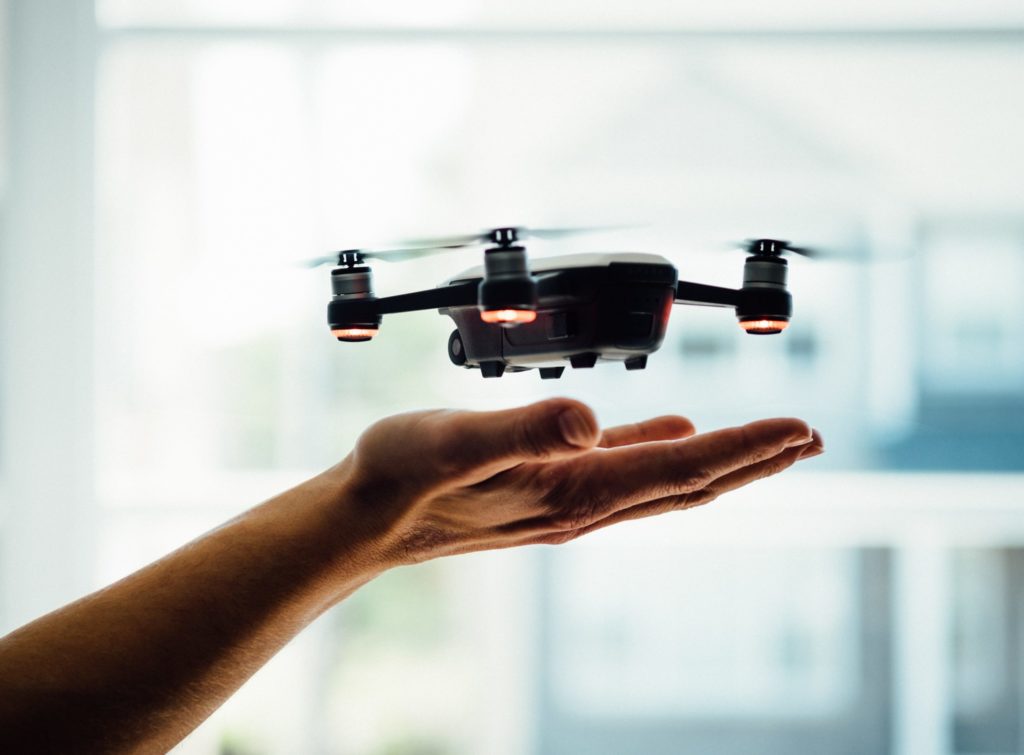 #Business
Flying a drone in India? See what 2021 drone rules say for pilots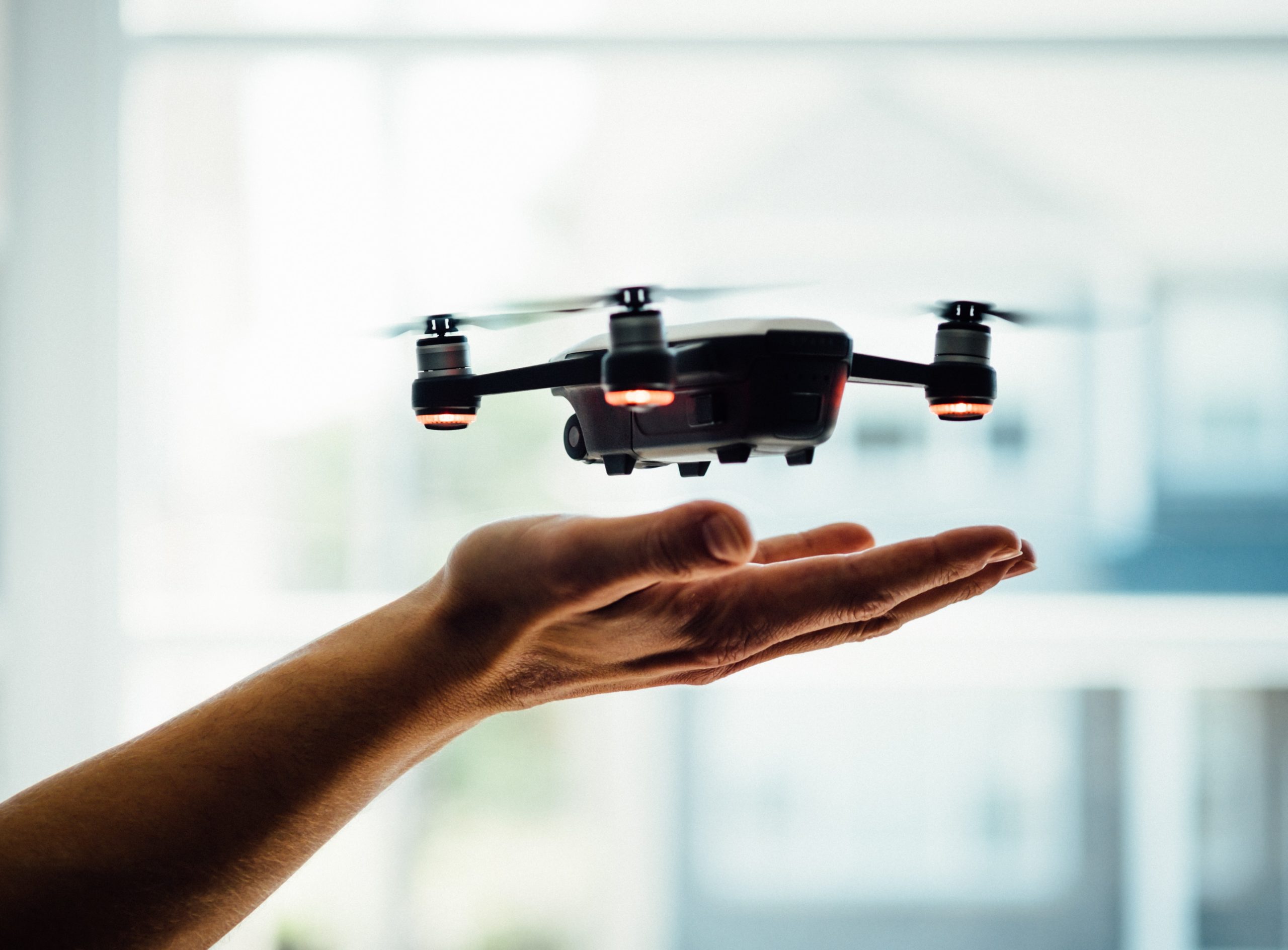 India's Ministry of Civil Aviation has released a new set of drone laws and regulations for anyone operating an unmanned aircraft system in India. So, what do pilots need to know about the 2021 India drone rules?
What kind of permits or licenses do drone pilots need? Is there any age limit to drone flying? Which are the prohibited areas where you cannot operate a drone in India?  Is drone delivery legal in the country? What do the penalties for non-compliance look like? This article explores all that and more…
The first thing to know is that if any liability arises because of any damage to a person or property, the drone operator is held accountable. Therefore, it is extremely important to fly responsibly, operate only a legal and compliant drone, and ensure that you are following the government's rules to the letter while flying.
Must read: India's 2021 drone rules could be a deathblow to an already struggling industry
Drone Operator Permits for Different UAS Categories
Nano Drones: For drones weighing less than or equal to 250 grams, no license or permit is needed.
Micro or Small Drones: To fly a drone weighing more than 250 grams and less than or equal to 25 kilograms, whether for commercial or recreational purposes, you need the UAS Operator Permit-I (UAOP-I). This permit mandates that the pilot follows the Standard Operating Procedure (SOP) prepared by an authorized UAS operator and accepted by the Directorate General of Civil Aviation (DGCA). The operations must be limited to visual line of sight and the drone must not carry any dangerous goods. In fact, drone delivery of any kind should not be attempted with UAOP-I.
Medium and Large Drones: For any operation that requires a drone weighing more than 25 kilograms, you need the UAS Operator Permit-II (UAOP-II). Here also, all operations must be conducted in accordance with the Operations Manual prepared by an authorized UAS operator and approved by the DGCA. You will also need a Safety Management System in place, and take prior clearance from Air Traffic and Air Defence Control. In this category, carriage of dangerous goods, BVLOS operations, and drone deliveries are allowed – subject to clearance by the DGCA, of course.
Exemptions to Drone Permit
The Central Government can exempt any Ministry, Department, or a government-affiliated agency – at both the central and state level – from the requirements of a drone operator permit if it is national interest or helps to uphold the security of the country.
Drone Flying Restrictions in India
No Micro drone shall fly beyond a height of 60 meters above ground level (AGL) or a maximum speed of 25 meters per second (m/s).
No Small drone shall fly beyond a height of 120 meter AGL or a maximum speed of 25 m/s.
Medium or Large drones shall fly in accordance with the conditions specified in the Operator Permit issued by the DGCA.
Prohibited areas are strictly off-limits, while for restricted areas, prior permission from the DGCA is required.
No-Fly Zones in India for Drone Operations
In India, no drone shall be flown:
Within a distance of 5 km from the perimeter of international airports at Mumbai, Delhi, Chennai, Kolkata, Bengaluru, and Hyderabad
Within a distance of 3 km from the perimeter of any civil, private, or defense airports
Within 25 km from the international border which includes Line of Control (LoC), Line of Actual Control (LAC), and Actual Ground Position Line (AGPL)
Within 3 km from the perimeter of military installations/facilities without clearance
Within 5 km radius from Vijay Chowk in Delhi
Within 2 km from the perimeter of strategic locations/vital installations notified by the Ministry of Home Affairs, unless clearance is obtained
Within a 3 km radius of State Secretariat Complex in State Capitals
Beyond 500 mt (horizontal) into the sea from the coastline, provided the location of the ground station is on a fixed platform on land
From a moving vehicle or ship or any kind of makeshift floating platforms
Over eco-sensitive zones around National Parks and Wildlife Sanctuaries without prior permission from the Ministry of Environment, Forests and Climate Change
Within permanent or temporary Prohibited, Restricted and Danger areas
For an expanded list of no-fly zones in India, scroll down to the bottom of this article and see the document issued by the government for 2021 India drone rules.  
Flight Permission and Flight Log
Except for the Nano category, all drone operations shall take place only after prior permission has been received for a flight or series of flights through the Digital Sky online platform. The drone operator will also ensure that the aircraft stays within the defined area for which permission was obtained, and furnish a log of each flight through the online platform.
Drone Pilots and Data Security
A drone pilot is liable for the protection of any data gathered during a drone operation. You must follow suitable procedures and have hardware in place to securely store or dispose of such data. Moreover, you have to ensure that the data gathered during operations is not shared with any third party without the prior permission of the person to whom the data pertains.
Also see: Thinking of importing or manufacturing drones in India? Read this first
Drone Swarm and Indoor Operations
Drone swarms and indoor operations are allowed only with Nano and Micro category drones. Swarm operations can take place only in approved areas in accordance with the conditions OK-ed by the DGCA. Flying in enclosed premises should not be attempted with Small, Medium, or Large category drones.
Obtaining a Drone Pilot License in India
Student Remote Pilot License: These are issued for a fee by an authorized training organization. A student license remains valid for a maximum period of 5 years, and can be renewed for an additional period of 2 years.
Remote Pilot License: These are issued for a fee by the DGCA, subject to the submission of a certificate of training and a skill test report from an authorized training organization. A remote pilot license is valid for 10 years, and can be renewed for another 10 years with each renewal application.
Minimum Qualifications: You should have passed class X or its equivalent examination from a recognized Board. You should clear a medical examination as specified by the DGCA. You should also be able to clear a background check conducted by a concerned government agency for the verification of your character and antecedents.
Age Criteria: The minimum age to apply for both student and remote pilot licenses is 18 years. The maximum age at which you can exercise the privileges of a remote pilot license for commercial activities is 65 years.
Radio Operators Certificate: A valid Radio operators' certificate of proficiency and license endorsed for Aeromobile service is needed under three circumstances:
If you are seeking training on Medium and Large category drones,
If you need training for flying Micro and Small category drones in controlled air space, or
If you will be flying in and around airports.
Penalties for Illegal Drone Flying in India
Except for Nano category drones, any individual who operates a drone without a valid license or permit shall have to pay a fine of INR 25,000.
Flying over no-operation zones will attract a fine of INR 50,000.
Drone flying without valid third-party insurance will be subject to a fine of INR 10,000.
For more clauses and the complete list of 2021 drone rules and laws in India, click here.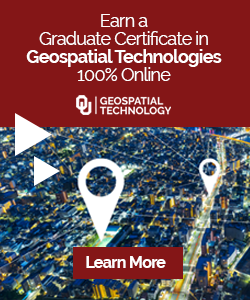 The community is supported by:

Next article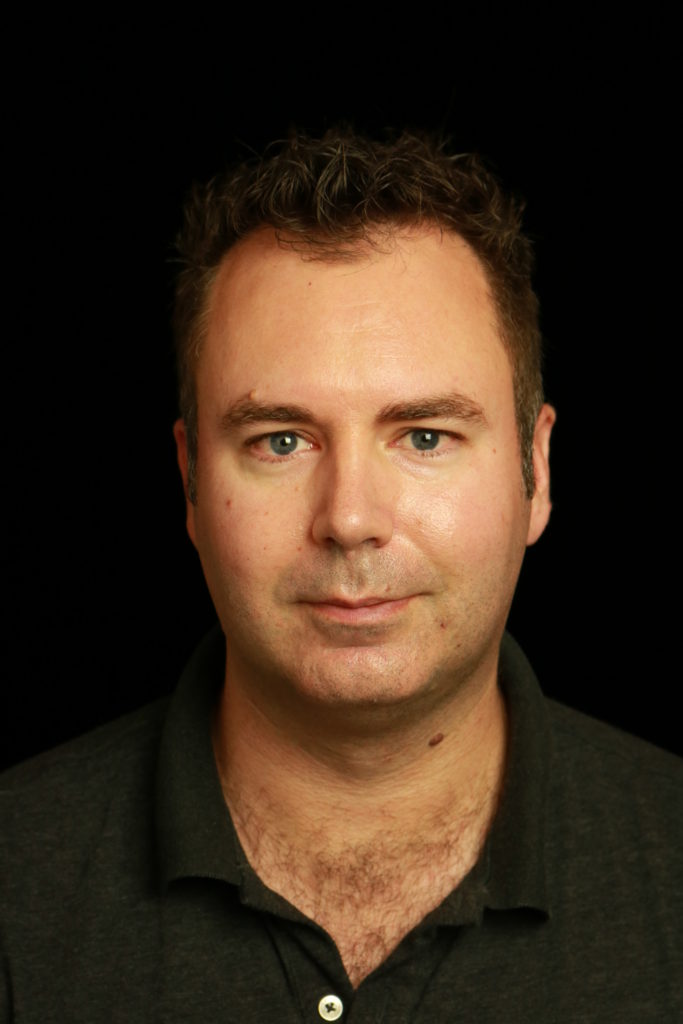 #Business #Ideas
Decoding Amazon's push for location data with Andre Dufour
On Dec 16, 2020, Amazon's cloud platform Amazon Web Services (AWS) announced the preview launch of a new service that would give developers access to maps and location data on an economical, pay-as-you-go basis.
Today, as Amazon Location Service completes three months in public preview, it seems like a good idea to touch base with Andre Dufour, who quietly led the product management, engineering, business development, and UX teams for 18 months to bring this product to fruition.
Before taking on the role of General Manager for Amazon Location Service, Dufour acted as the GM for the AWS Orchestration Team, a group comprising three AWS services serving hundreds of thousands of cloud computing customers. It was there that Dufour learned customers were facing many obstacles when it came to integrating third-party location data into their applications.
"Current solutions require developers to compromise on issues including data security and privacy or are priced in a way that constrains innovation," Dufour says, pointing that the feedback was many beneficial applications were not getting built because customers found the cost of location data prohibitive.
"We also heard that many customers found it tedious or difficult to integrate this data into their applications, requiring them to invest significant time learning the nuances of each provider and building their own tools for monitoring health and performance of an application."
Now, at AWS, every decision to offer a new service or feature starts with identifying what the customers need and working backward. In fact, almost 90 percent of the AWS roadmap is driven by customer feedback. So, offering a solution that would make it easy and cost-effective for developers to add location data to applications in a secure manner became the next logical step.
"Since the service takes care of a lot of the undifferentiated heavy lifting, our customers are able to move applications from experimentation to production faster and focus on what matters most to their business," Dufour explains, adding that lowering the barrier to entry also makes it much easier for those without any special geospatial expertise to quickly integrate location data into their applications.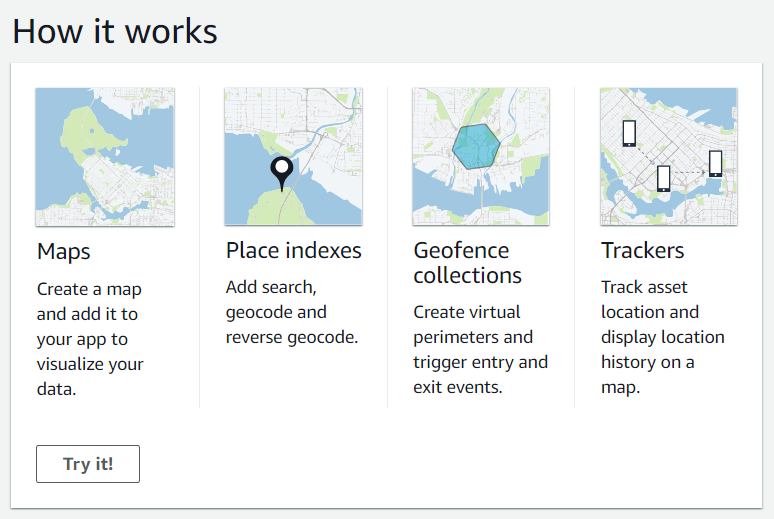 "Historically, location data has been hard to work with and was viewed as a specialized discipline that required a GIS expert. More recently, we have seen the demand for location-based features become more pervasive for businesses and consumers," observes Dufour. "Whether a customer is developing an asset tracking application or using location data to deliver more personalized experiences or marketing content to customers, we expect the need for location data will only increase."
This is why it is crucial for Dufour and his team to ensure that their solution addresses the common pain points associated with other location-based service providers and opens up location-based capabilities to a much wider audience.
"Eventually, we see location data becoming a basic data type for all developers, and referencing to location tags will be as normal as referring to a timestamp for most developers. With Amazon Location, people without geospatial expertise will be able to implement a wide range of location-based capabilities into their applications as a natural extension of what they already do on AWS."
Amazon Location Service leverages data from global technology giants Esri and HERE for a wide range of use cases, including building a delivery or ride-sharing application, tracking assets around the world, creating striking map-based visualizations, or integrating geomarketing capabilities into their workflows. But for Dufour, the advantages of associating with Amazon Location permeate beyond simple access to high-quality, cost-effective location-based services.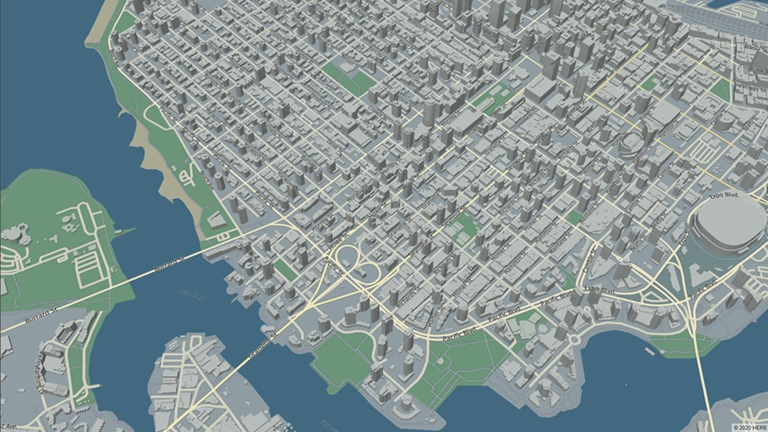 "Since Amazon Location is a fully managed AWS service, customers get the same benefits they have come to expect from AWS, including a commitment to data security and privacy, and the ability to scale and deploy globally," the product leader emphasizes.
"And let's not forget that the solution works right out of the box with many AWS services that customers are already using across their applications, such as built-in Amazon CloudWatch usage and performance metrics for application monitoring and integration with Amazon EventBridge for event-driven application architectures."
Prod Dufour more on data privacy and he clarifies why security is billed as a top priority item at AWS. "We work with a wide range of customers from global banks to government institutions that insist on the highest standards when it comes to security, and we design everything from our physical infrastructure to our customer-facing services with this in mind," Dufour tells. "So, one of the great things about AWS is that every customer benefits from these innovations, whether it is a global bank, a fast-growing startup, or a single developer building a new application."
Recognizing the extremely sensitive nature of location data, Amazon Location Service has been designed to ensure that customers retain full control of their data – such as facility, asset, and personnel locations – and that data never leaves a customer's AWS account (unless they choose to move it).
"Any queries sent to our data providers remove customer metadata and account information," Dufour clarifies. "We take these precautions to ensure our customers can shield sensitive information from third parties, protect user privacy, and reduce an application's security risks. Customer location data is never used to sell or target advertising."
So, how has the early momentum been like for Amazon Location? "Extremely exciting," Dufour quips with a smile. "The feedback we have received from customers will now help define our future roadmap and allow us to refine Amazon Location's capabilities to better serve our customers in the future. Many customers have been able to realize cost savings by switching to Amazon Location, and some customers are even discovering new offerings or capabilities they could provide customers in the future."
One of these customers is MobileLog, a service that helps businesses track and trace deliveries and vehicles in real-time. According to Dufour, MobileLog is on track to cut its development costs by 50 percent and achieve an overall cost reduction of 30 to 50 percent by consolidating their existing infrastructure to Amazon Location.
Then there is TensorIoT, an AWS Advanced Consulting Partner that creates solutions to help enterprises incorporate edge computing and data into daily operations to improve business outcomes. "Location data is a key aspect of many edge-computing deployments, but adding and using location data has been difficult for many of TensorIoT's customers," Dufour tells, explaining how Amazon Location has made it easier for TensorIoT to build custom solutions for customers and implement new features into some of their existing off-the-shelf solutions as well.
"Amazon Location is still in preview, but we have already seen tremendous interest from customers. In the months to come, we will continue to refine the service's capabilities and make it even easier for customers with varying degrees of GIS experience to bring location-based features to their applications."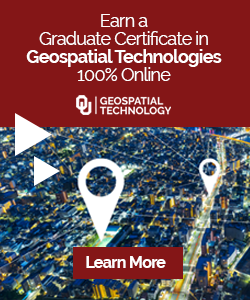 Read on