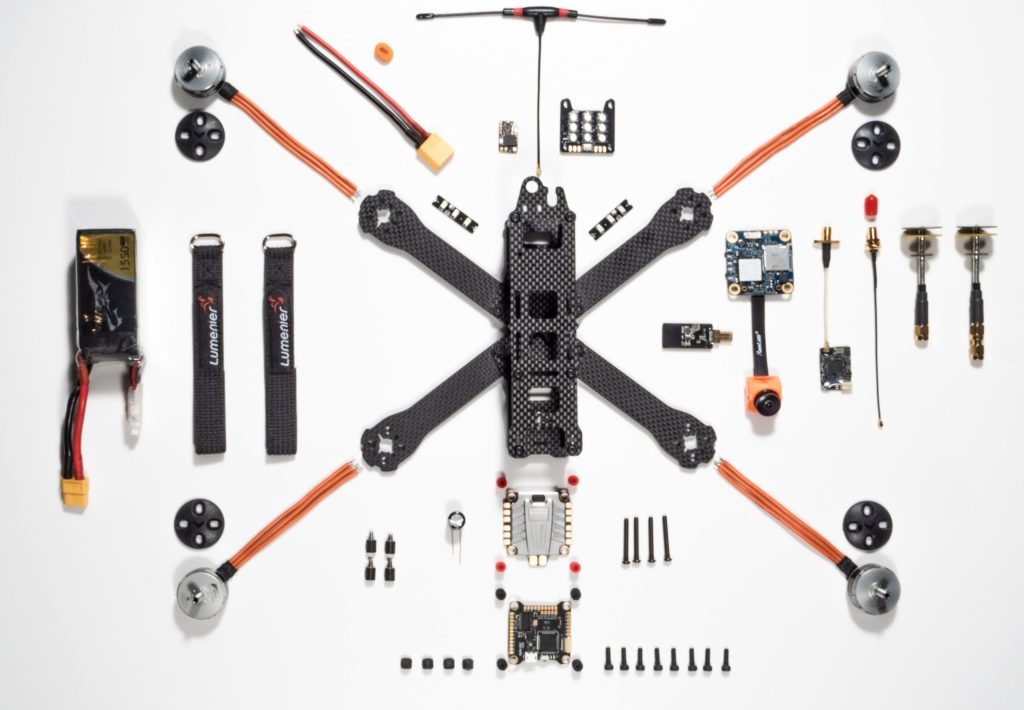 #Business
Thinking of importing or manufacturing drones in India? Read this first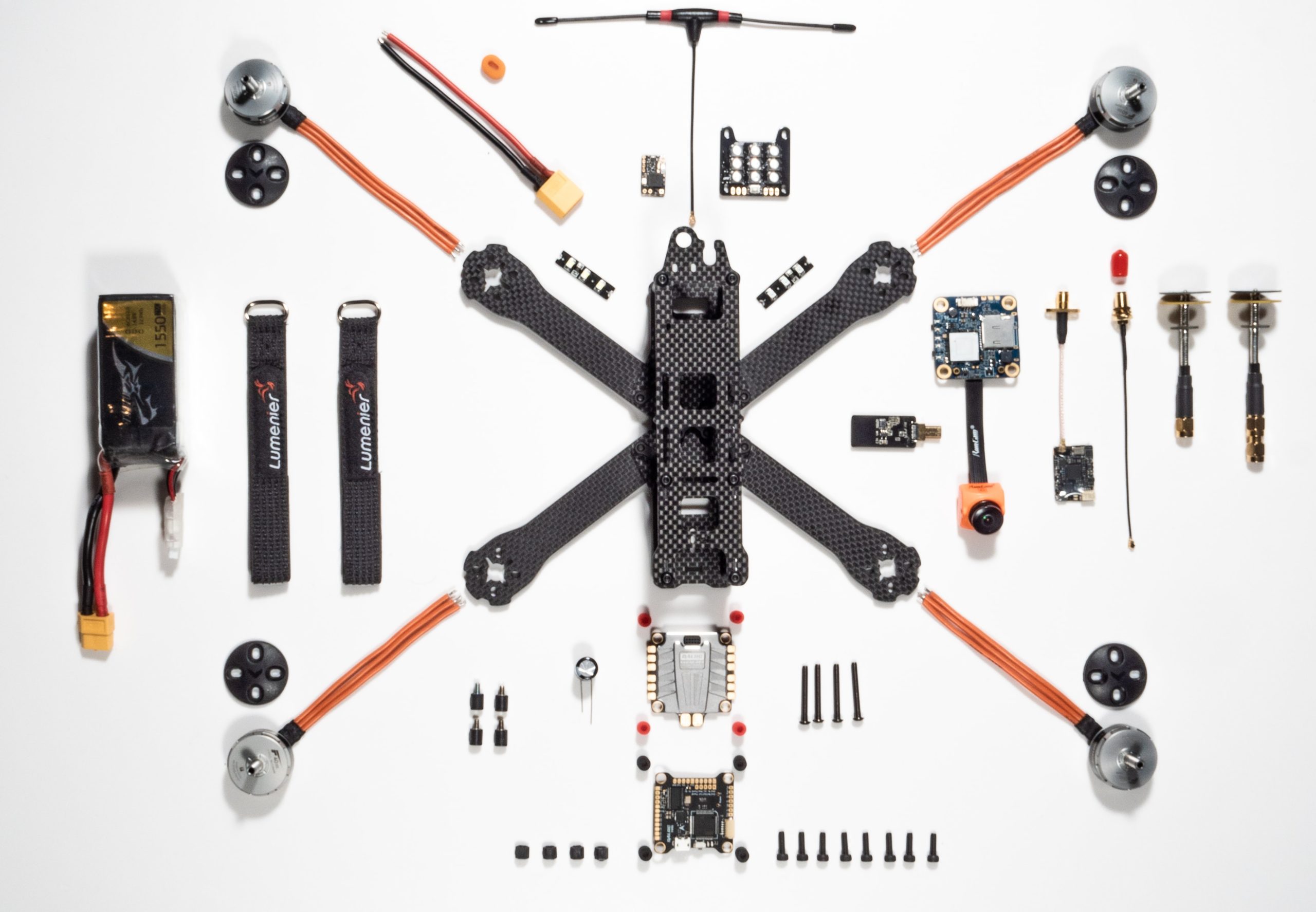 On March 12, 2021, India's Ministry of Civil Aviation released a new set of comprehensive drone laws and regulations that apply to all Unmanned Aircraft System (UAS) registered in India, as well as to any person owning or possessing or engaged in exporting, importing, manufacturing, trading, leasing, operating, transferring or maintaining a drone(s) in India. Here, we present a breakdown of the 2021 India drone rules from the perspective of manufacturers and importers.
As per the new rules, all importers, manufacturers, traders, owners, and operators of an unmanned aircraft system will require formal 'authorization' certificates from the Directorate General of Civil Aviation (DGCA). Manufacturers and importers can obtain this certificate by paying a fee of INR 10,000.
Must read: India's 2021 drone rules could be a deathblow to an already struggling industry
Prerequisites for Setting Up a Drone Business in India
The company must be registered and have its principal place of business within India
The Chairman and at least two-thirds of its directors must be citizens of India
As such, foreign drone companies or their majority/wholly-owned Indian subsidiaries
do not qualify to apply for 'authorization' and cannot own/operate drones in India legally.
Classification of Unmanned Aircraft System
The Indian Government classifies drones according to their maximum weight (including payload). There are five different categories in which UAS have been divided:
Nano unmanned aircraft: Less than or equal to 250 grams (with its maximum speed not exceeding 15 mt/s);
Micro unmanned aircraft: Greater than 250 grams and less than or equal to 2 kilograms;
Small unmanned aircraft: Greater than 2 kilograms and less than or equal to 25 kilograms;
Medium unmanned aircraft: Greater than 25 kilograms and less than or equal to 150 kilograms; and
Large unmanned aircraft: Greater than 150 kilograms
Irrespective of the category, no drone shall be allowed to operate in India without a valid certificate of manufacture and airworthiness issued by the DGCA.
Mandatory Parts and Components for Drone Flying in India
To obtain a certificate of manufacture and airworthiness from the DGCA, every drone must be equipped with the following 16 components and features:
Global Navigation Satellite System (GNSS) receiver(s) for horizontal and vertical position fixing;
Autonomous Flight Termination System or Return To Home (RTH) option;
Geo-fencing capability;
Flashing anti-collision strobe lights;
Flight controller;
Flight data logging capability;
No Permission – No Takeoff (NPNT) compliant (with tamper-proof NPNT hardware and firmware);
Secondary Surveillance Radar (SSR) transponder or ADS-B OUT equipment (if intended to operate beyond 400 feet/120 m AGL);
Reliable Command and Control Link;
Real-time tracking system;
Barometric equipment with capability for remote sub-scale setting;
Detect and Avoid (if intended to operate beyond 400 feet/120 m AGL);
Manufacturer Serial Number;
Fire-resistant identification plate for engraving the UIN;
Two-way communication system (if intended to operate beyond 400 feet/120 m AGL); and
360-degree collision avoidance system
Note that the Nano and Micro categories enjoy several exemptions from the above list, whereas the Small, Medium and Large unmanned aircraft further need to be equipped with an emergency recovery system to ensure protection from damage and public injury in case of any airborne failure.
Also note that it would be illegal to use a drone prototype developed for research and development purposes for any commercial applications.
Importing Drone Prototype or Drone Parts to India
No readymade drone prototype or drone parts can be imported to India without the prior permission of the DGCA. Any import of a drone prototype or drone parts will need to comply with the import regulations notified by the Directorate General of Foreign Trade. On receiving import clearance, the authorized importer will need to obtain a unique prototype unmanned aircraft system identification number and certificate of manufacture and airworthiness for the prototype UAS.
Also see: Drone flying in India: What 2021 drone rules say for pilots
How to Get Your Drone Prototype Approved
The prototype unmanned aircraft system along with its design documents will need to be tested by a government-authorized laboratory. There will be a fee applicable for this procedure. The test flights will be carried out only under the direct supervision of an appropriately-licensed remote pilot, and restricted up to a height of 15 meters in uncontrolled airspace and at least 50 meters away from uninvolved personnel.
If the test report is satisfactory, the DGCA may issue a certificate of manufacture and airworthiness for the specific type and class of drone for manufacture or import, as the case may be, to the authorized applicant.
Each compliant unmanned aircraft will be assigned a Unique Identification Number (UIN) and given a Unique Identification Certificate by the DGCA. In addition to the UIN, this certificate will spell out the category, class, model number, manufacturer's name with a serial number, year of manufacture, and date of registration of the drone. All unmanned aircraft, except the Nano category, need to be equipped with an electronic identification based on their UIN.
Buying or selling or leasing or possessing an unregistered drone shall be illegal in India.
Drone Maintenance in India
Providing a detailed maintenance manual that specifies all the requirements and procedures for the healthy functioning of a drone is necessary. The onus to train the personnel authorized to undertake such maintenance also falls on the drone manufacturer or importer.
The drone manufacturer/importer will also need to establish authorized maintenance centers in the country and provide the details of the same to the DGCA for safety oversight.
Drone owners and operators must ensure that no drone is operated without a 'certificate of maintenance' issued after each maintenance, repair, or modification. Also, no drone should be operated after it has completed its life span as specified by the manufacturer.
Penalties for Unauthorized Manufacture or Import of Drones or Drone Parts
Unauthorized import of an unmanned aircraft system or part or component to India would attract a fine of INR 25,000.
A penalty of INR 50,000 would be imposed for unauthorized manufacturing of a drone or a drone component in India.
The fine for unauthorized buying or selling or leasing of a drone or drone part has been set at INR 25,000.
If you fraudulently lend out your license, certificate, authorization, permit, or approval or allow it to be used by any other person, be prepared to pay a fine of INR 50,000.
Compounding offenses for Nano, Micro, Small, Medium, and Large categories will be levied at the rate of 100, 200, 300, 400, and 500 percent, respectively.
For the complete list of 2021 drone rules and laws in India, click here.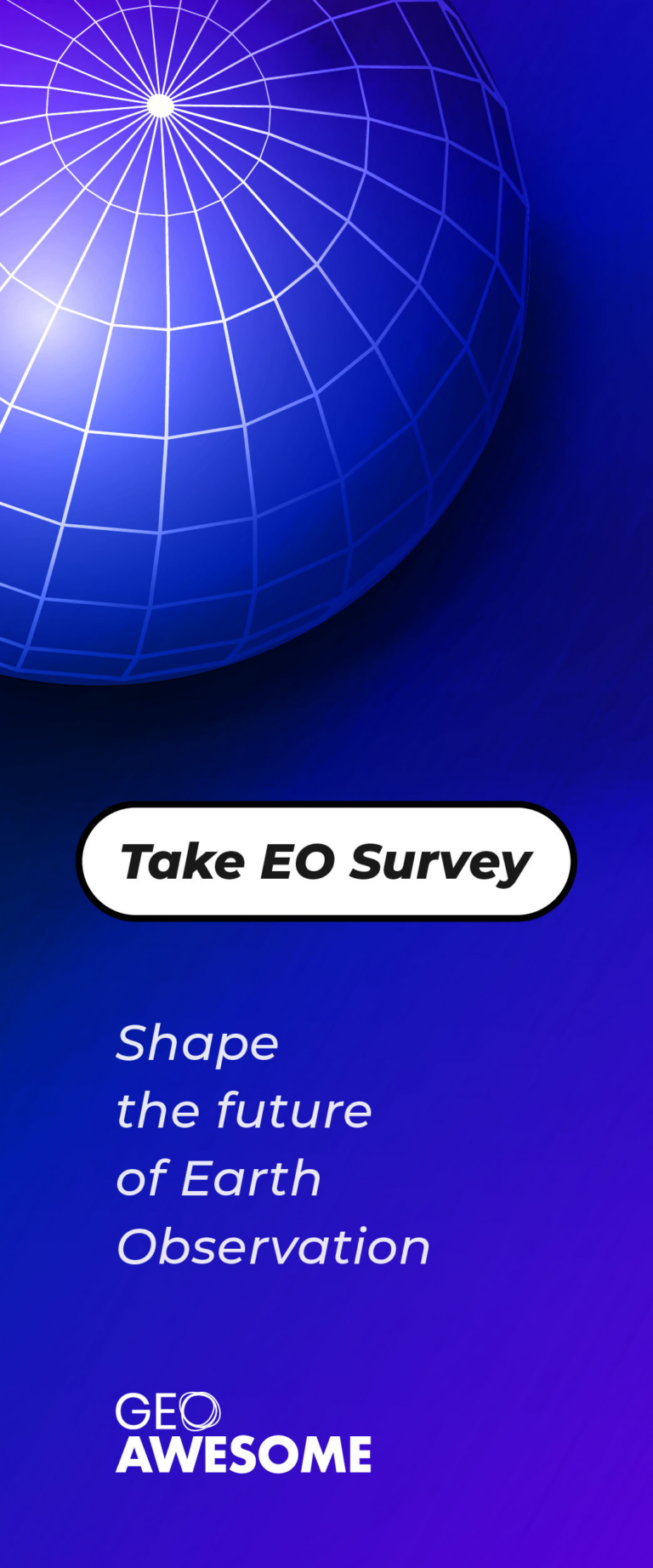 The community is supported by:

Next article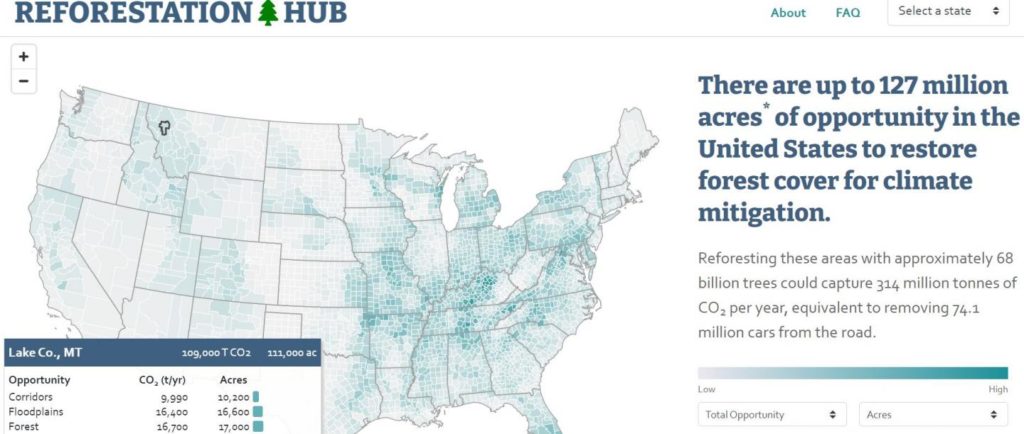 #Ideas #Science
Mapping tool shows best places to plant trees in United States
With climate change becoming worse and harder to predict every year, lawmakers and activists all across the world have trees on the brain. Trees pull carbon dioxide out of the atmosphere, help to cool down the planet, and provide clean air and habitat for wildlife. But where should trees be planted for best results?
Do we know where forests historically occurred? Or which are the places where afforestation could not only improve the livability of our cities but also help to control floodwaters? Which places offer the greatest carbon capture per acre? And the places that would be relatively less expensive to reforest?
A new web-based interactive tool called Reforestation Hub answers all these questions and more. Developed by The Nature Conservancy and American Forests, the tool maps out reforestation opportunities or levels of potential for successful reforestation across the contiguous United States.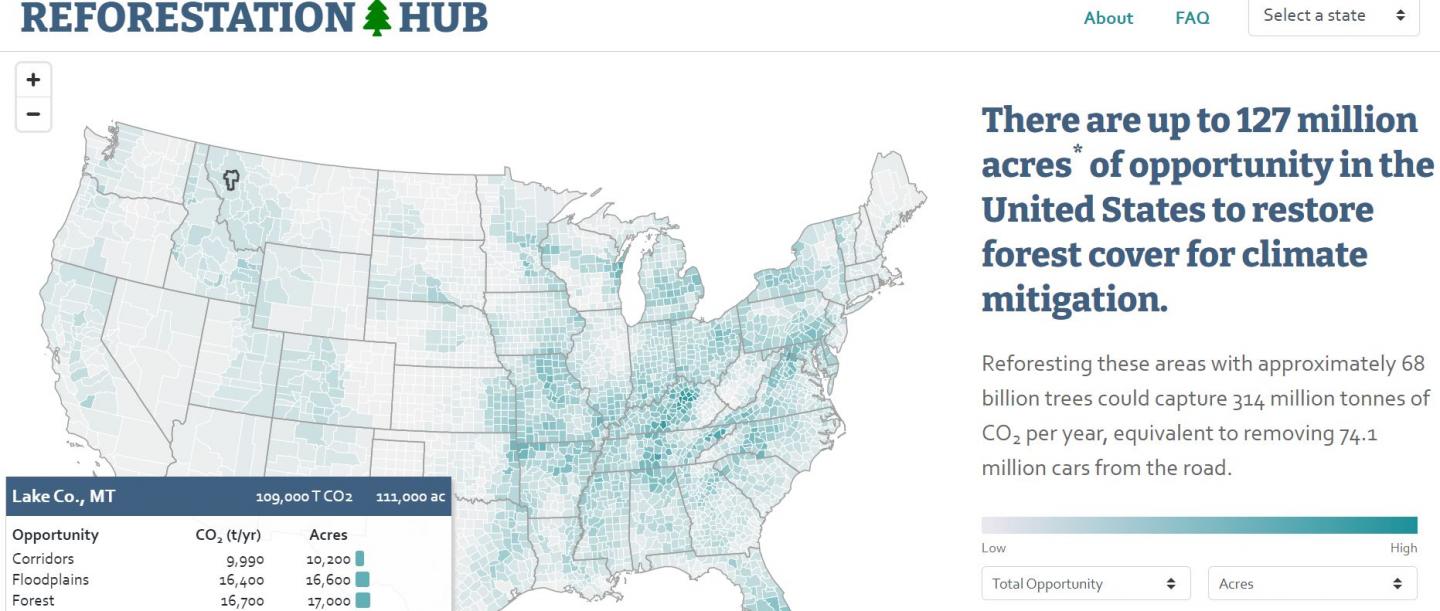 Currently, there are up to 51.6 million hectares of land across the US that could yield viable forests. The web tool breaks down this opportunity into county-level data and lists down the different types of available land: large open patches within forests, shrublands, protected areas, post-burn landscapes, pastures where forests historically occurred, croplands with challenging soils, urban areas, floodplains, streamsides, and migration corridors for species trying to keep pace with climate changes.
The mapping tool also conveniently shows the ownership of the said land – whether it is owned by federal or state government, or if it belongs to the US Forest Service or Bureau of Land Management, or if it is privately-owned. The hope is that Reforestation Hub will help US legislators, foresters, and natural resource agency staff make the best decisions while developing strategies to restore lost forests.
Interestingly, researchers have found a particularly high density of opportunity in the Southeastern United States. In this region, carbon accumulation rates are high, costs are low, and reforestation could lead to several other benefits also, including creating habitats for biodiversity and improving water quality.
The UN Intergovernmental Panel on Climate Change (IPCC) has already warned us that if climate change is not brought into check in less than a decade, the risks of drought, floods, extreme heat, and poverty will increase significantly for hundreds of millions of people. As such, Reforestation Hub has a great potential to help accelerate decisions to invest in planting trees as a climate solution.
As Susan Cook-Patton, a Senior Forest Restoration Scientist at the Nature Conservancy, says, "Often the information we need to make informed decisions about where to deploy reforestation already exists, it's just scattered across a lot of different locations. Not everybody has the computer science experience to delve into the raw data, so we tried to bring this information together to develop a menu of options for reforestation, allowing people to choose what they would like to see in their community, state, or nation."
You can explore Restoration Hub here.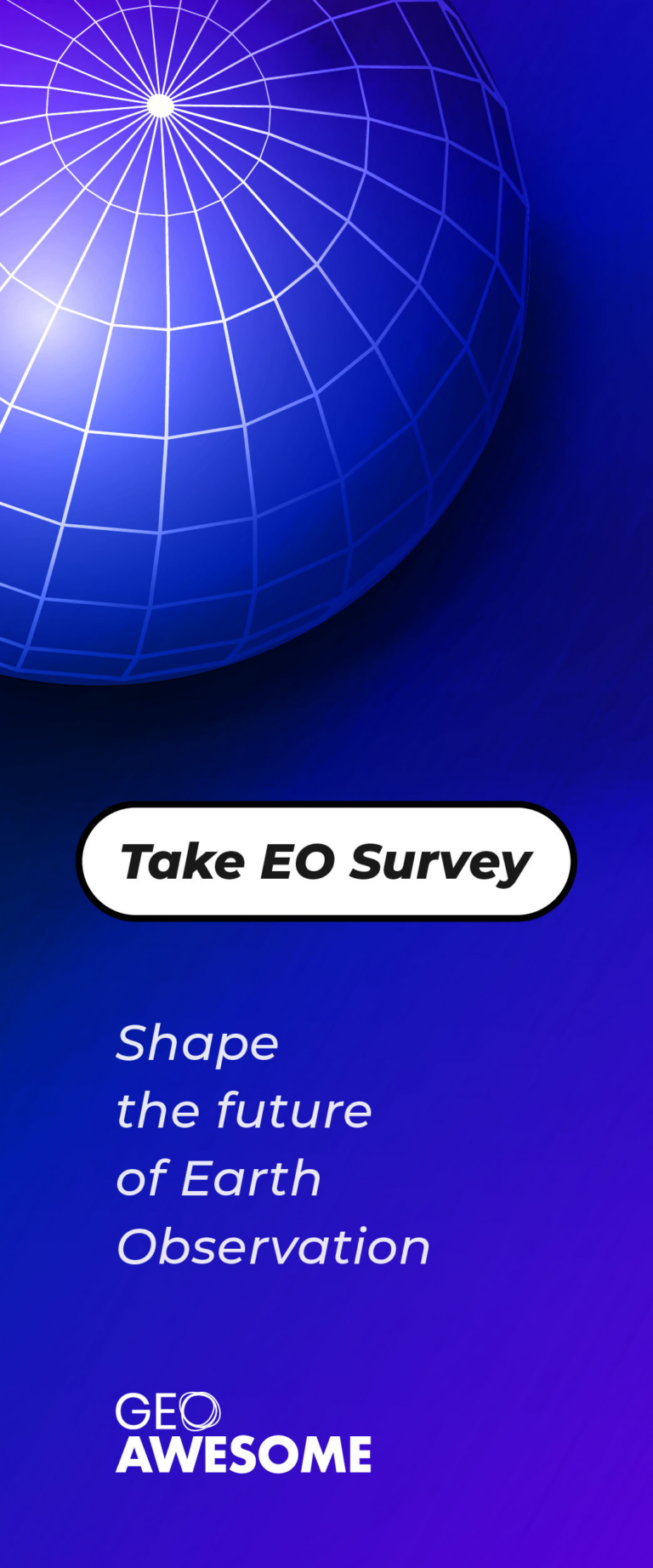 Read on