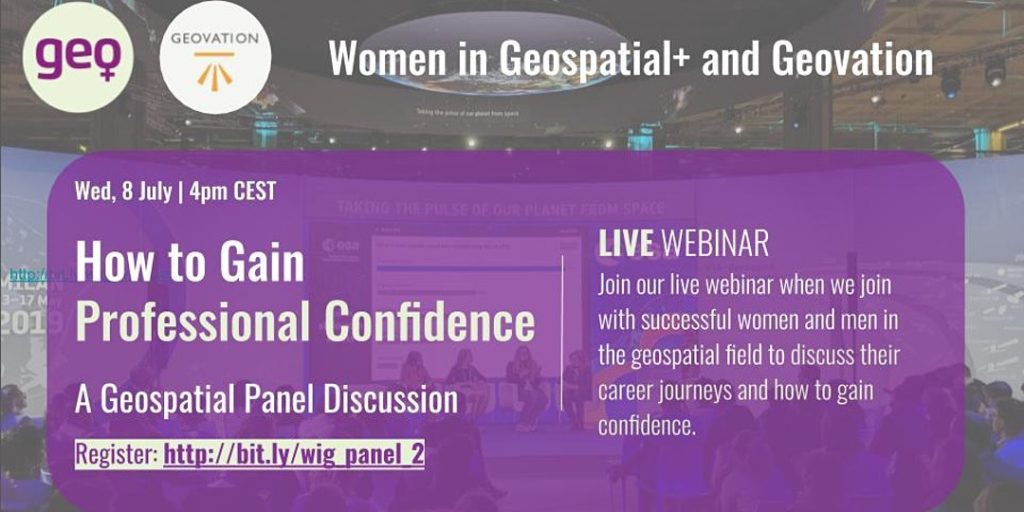 #Featured #People
The best virtual GIS events you could attend in July 2020
As the world limps back to normalcy, geospatial technologies are at the forefront in the fight against the COVID-19 pandemic. But for the geospatial industry itself, knowledge-sharing and networking through in-person events do not seem likely for the foreseeable future. Naturally, virtual events have come up as the next best thing for geogeeks to get together in these strange times.
Here are our top picks of the online events and conferences about GIS and geospatial industry that you can attend this month from the comfort of your home:
Women in Geospatial+ Webinar
When: July 8, 2020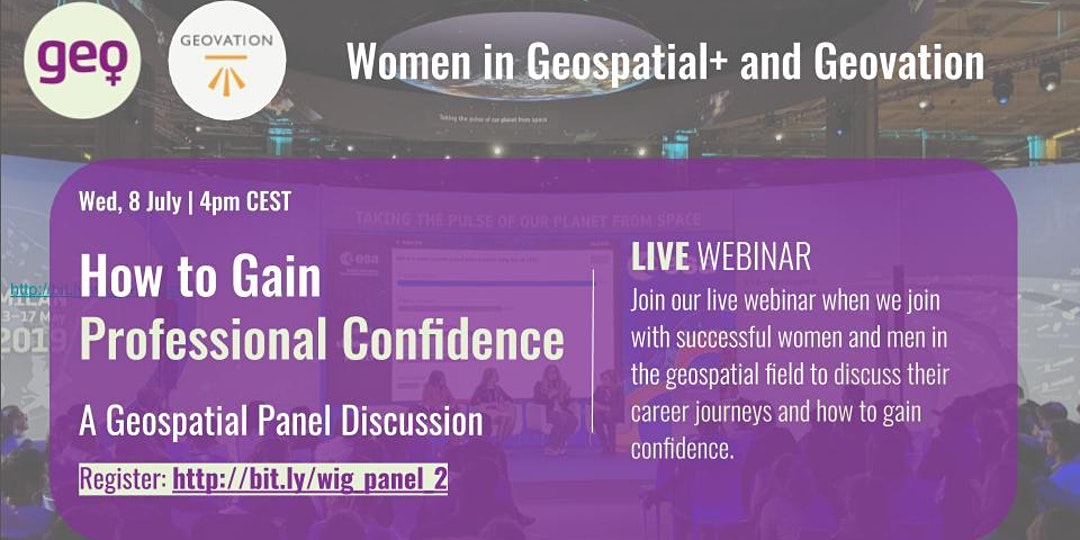 In fields that are male-dominated, it is often challenging for women and underrepresented genders to gain the confidence to speak up and embrace the change. In this webinar, Women in Geospatial+ and Geovation will come together to provide voices from successful women and men in the geospatial industry as they talk about their career journeys, including tips for how to become successful. Free registration here
Esri User Conference
When: July 13-16, 2020
Esri UC 2020 is touted to be the world's largest virtual GIS event, and with registrations complimentary for all Esri users, there is li'l doubt it will turn out to be so. This conference promises hours of learning experiences via technical sessions, presentations by industry professionals, as well as workshops and seminars that share best practices. Opportunities will be built into the agenda to get specific technical questions answered one-on-one by Esri subject matter experts, developers, industry leaders, and more. See registration details
Geomob
When: July 15, 2020
Geomob is a series of regular events in European cities for location-based service creators and enthusiasts. The community meets every few months to learn about and discuss geo-innovation in any and all forms. This month, that meeting is happening virtually. And about 100 people will be able to watch the talks by Trail Router, Vroom, CodeOp, and more – based on whoever signs up first. More details here
Geoawesomeness Digital Meetup
When: July 16, 2020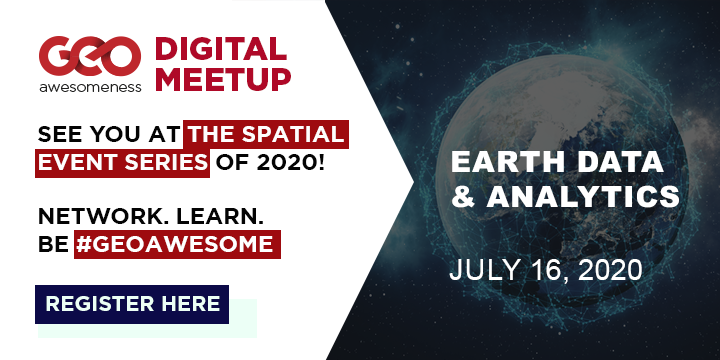 For their second digital meetup, this passionate community of geogeeks has chosen the theme 'Earth Data and Analytics'. The meetup will shine a light on how geospatial marketplaces – by bringing together both remotely sensed data and analytics – help us to better understand the world which is changing swiftly around us and create positive environmental, societal, and economic impacts. With dedicated 'Community Time', there will be a huge focus on networking in Geoawesomeness Digital Meetup. Sign up for free
GeoIgnite Online 2020
When: July 22-24, 2020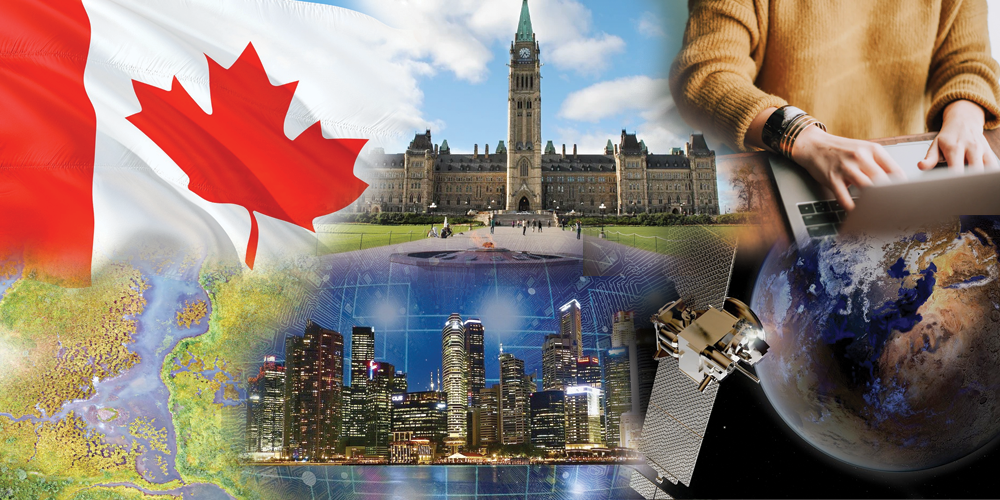 Canada's biggest virtual geospatial event, GeoIgnite, aims to bring together government and industry to discuss 'Leadership in Times of Disruption'. While the keynote will be delivered by Éric Loubier, Director General of the Canada Centre for Mapping and Earth Observation (CCMEO), the conference will feature talks from Natural Resources Canada, Agriculture Canada, Statistics Canada, the Department of Fisheries and Oceans, and more. Register here
QGIS North America 2020
When: July 17, July 24, July 31, 2020
The North American user community of QGIS, the most popular open-source GIS desktop tool in the world, will hold virtual conferences on three consecutive Fridays in July.
While participation is encouraged from all over the globe, presentation times will focus on the North American audience. The cost to attend will be free, but user groups and partners encourage participants to make a donation to support QGIS. More details here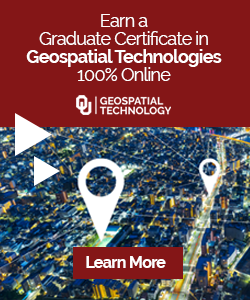 The community is supported by:

Next article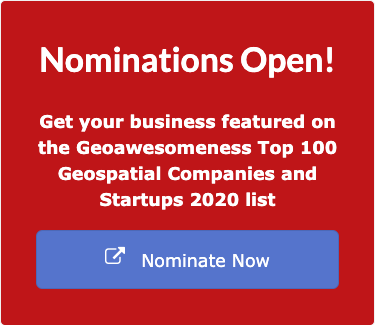 #Business #Fun
Short update about Top 100 Geospatial Companies List for 2020
First and foremost, wherever you are reading this from, I hope that you, your family and friends are doing well and keeping safe.
COVID-19 has disrupted even the best-made plans and our pet project – the Top 100 Geospatial companies of 2020 is no different. The nominations for the list were opened in January this year and we realize that it is time for an official update regarding the current status and when we hope to be able to close the nomination round, review the nominations and announce the list.
We understand that this is far from 'business as usual' and that companies have been struggling to cope with the impact of COVID-19 on their daily work and plans for the year. In light of these developments, we've decided to extend the nomination period until the end of Q3 2020 i.e. 30th September.
Our panelists will review it starting Q4 2020 and we plan to publish the final list by end of November this year.
I hope this provides a bit more clarity and answers some of the questions you might have had regarding the list and the timeline.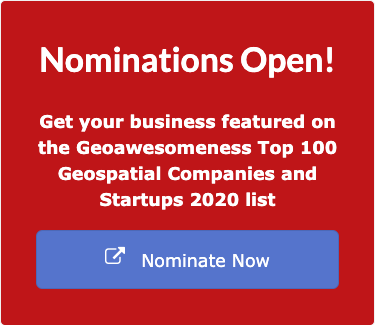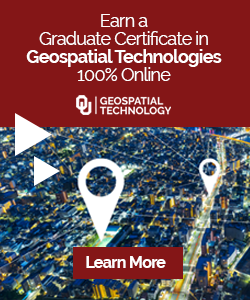 Read on