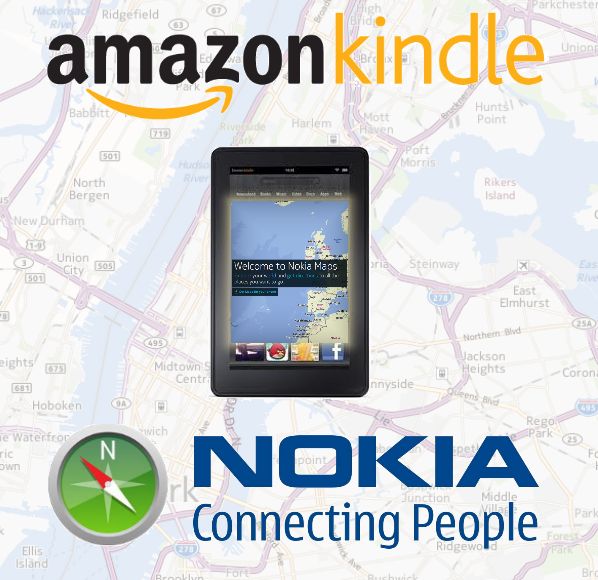 #Business #Ideas
Amazon Kindle Fire 2 + GPS + Nokia Maps = Game Changer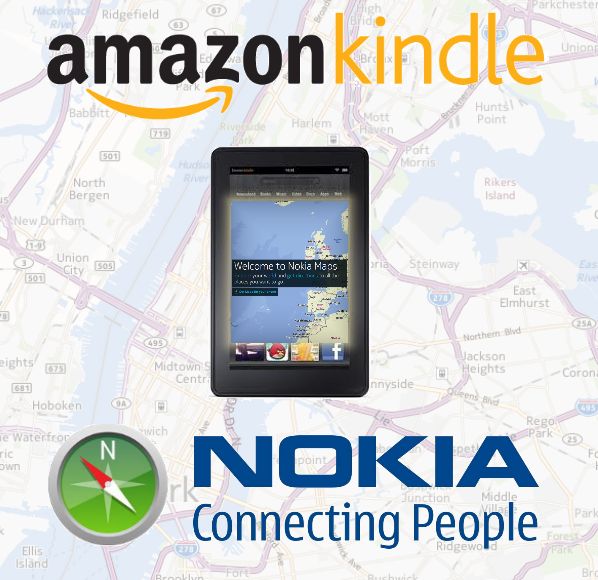 At the beginning of August Barnes & Noble's tablet/e-book reader has been equipped with WiFi based navigation ForeverMaps 2 that is using Open Street Maps. The app itself was nothing worth using but the major question was what will Amazon do about it. Now we know… Next-gen Kindle Fire, will reportedly include Nokia's mapping services including maps and navigation. The tablet will be released upcoming Thursday (September 6th, 2012) and there is only one thing which we don't know. Will new Kindle Fire be equipped with GPS or will it be using WiFi triangulation positioning? This is actually the major question. If it has GPS than it will no longer be in one league with Nook but it will directly compete with Google Nexus 7.
I think that this might be a strategic move by Amazon. Kindle + GPS + Nokia Location platform = True Game Changer. Why is that? First of all Amazon says that Fire makes up 22% of the U.S. tablet market sales which makes it one of the most popular tablets. Secondly Nokia Location platform gives great opportunities for 3rh party developers to build Amazon custom location-based apps. Finally, we can imagine Amazon entering location-based advertising area. Imagine getting message with 25% off Amazon coupon while entering book store.
We'll know everything on Thursday.
source: pcmag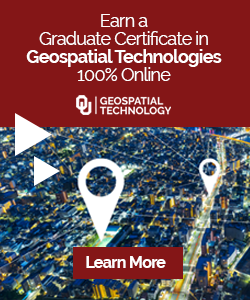 The community is supported by:

#Business
Next article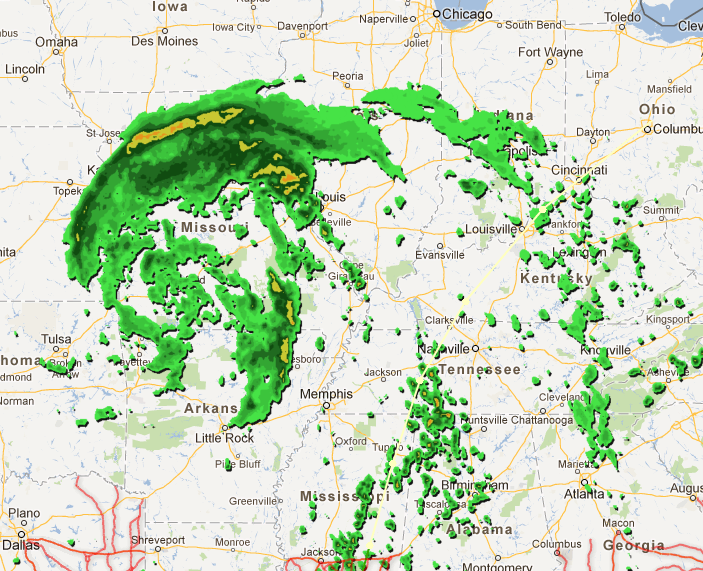 #Ideas #Science
Google Crisis Map For Anticipating Hurricane Isaac
Hurricane Isaac affected the northern Gulf Coast of the United States, including the western Florida Panhandle, Alabama, Mississippi and Louisiana, as a tropical depression. Just before it Google launched great service with predicted moves of the hurricane as part of its Crisis Response project.
"When disaster strikes, people turn to the Internet for information," explains Google's Crisis Response project, an offshoot of the of the Google.org philanthropy arm, which aims to aid in times of need.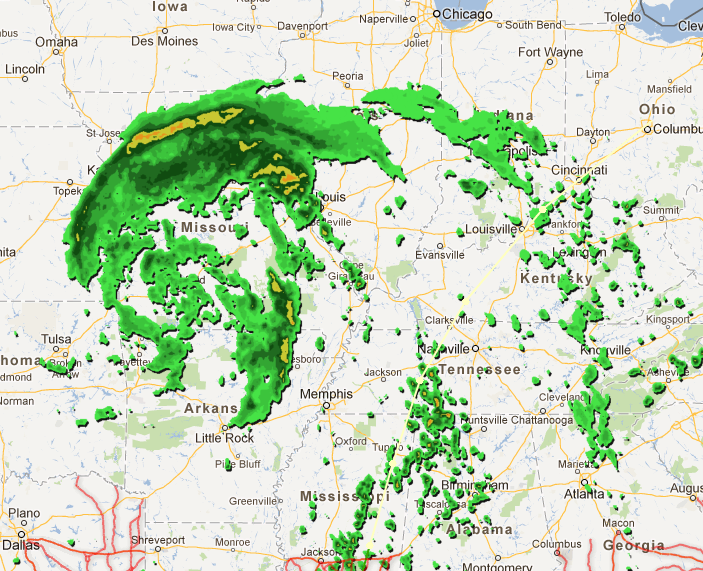 The team collaborated with the Red Cross, the Florida Division of Emergency Management, and various government and NGO partners to present emergency storm warnings, alerts of earthquakes and more, including active shelters and the forecast path of the storm. It also allows for user-generated content, should people in the area have photos, warnings and advice, or other relevant information.


Read on