#Business
Adidas buys popular fitness app Runtastic for €220 million

Runtastic, the company behind a variety of fitness apps, has been acquired by Adidas in a deal worth €220 million ($239 million).
Runtastic is one of the leading run-tracking apps with over 70 million users. The company has been founded in Austria in 2009 and it grew to a company hiring 140 employees, who will now join the much larger Adidas Group of 53,000 staff across the globe.
Runtastic is not only a running app. The startup has launched a ton of hardware, too, including GPS watches and smartphone mounts for bikes, as well as a number of niche apps for building six-packs, working out at home, and even improving your sleep.
Adidas already offers several of its own mobile apps that cross over into Runtastic's territory, such as the miCoach train & run app and the Adidas Go app that integrates with Spotify to offer music matched to a user's running pace but the these attempts were never very successful. CEO of Adidas Group, Herbert Hainer commented:
This investment will add considerable value on our journey to deliver new world-class sports experiences. In addition, it offers the opportunity to grow a highly engaged athlete user base and leverage the power of our broad product portfolio.
It's unclear what Adidas has planned for the company and its apps, but Runtastic will be joining the Adidas teams and building new experiences as part of the brand going forward. What exactly that means for the Runtastic brand and integration with Adidas products remains to be seen. Nonetheless with Runtastic under its wing, Adidas now has a much bigger presence in the market currently overtaken by Nike with its wearables and apps.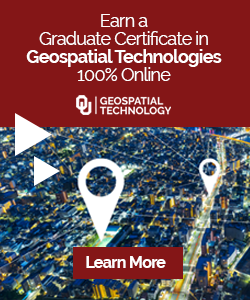 The community is supported by:

Next article
#Fun
#GeoawesomeQuiz – How well do you know these Geo Acronyms?

Hi Geo-Geeks! This week we've got for you something cool. We all use them. We all read about them but do we actually know what they mean? Let's check if you know the meaning of the most common acronyms. Remember to share your score with the world! And to check out our other GeoawesomeQuizzes!
---
DO YOU KNOW THE MEANING OF THESE GEO ACRONYMS?
[viralQuiz id=32]
DID YOU LIKE THE QUIZ? SUBSCRIBE TO OUR WEEKLY NEWSLETTER
[wysija_form id="1″]
Read on