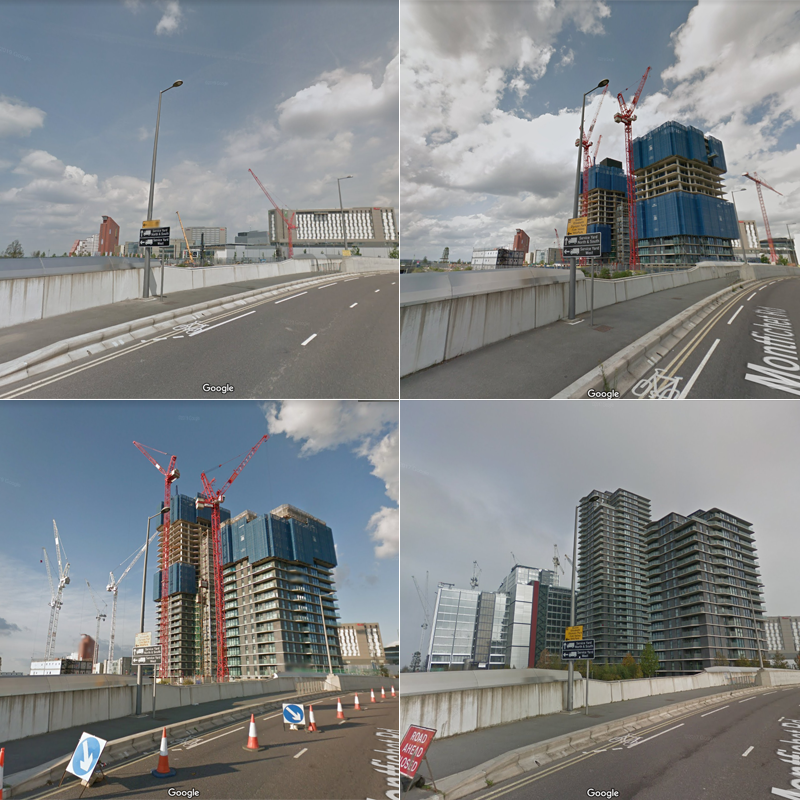 #Business #GeoDev #Ideas
7 Awesome Google Maps Hacks 2020
Google Maps is probably one of your most frequently used apps, with over 100 million downloads in Google Play alone. But you can do a whole lot more with it than just get directions to places. This post will teach you 7 awesome Google Maps hacks, to make your life easier.
Let's jump straight in.
Time Travel
Take a trip down memory lane to see how the cityscape has changed over time.
Google has been recording our streets since 2007. They initially mapped major cities in the USA, but have since expanded Google Street View project worldwide, including the UK in 2009. Anyone can go onto Google Maps and see both the most recently recorded frames and the historic ones. This can be a great way to see how the cityscape has evolved over time.
Here's 4 frames of the same London location, taken by a Google street view car, at different times over a number of years. We can see how it looked before there was a building, during construction and once the building was completed.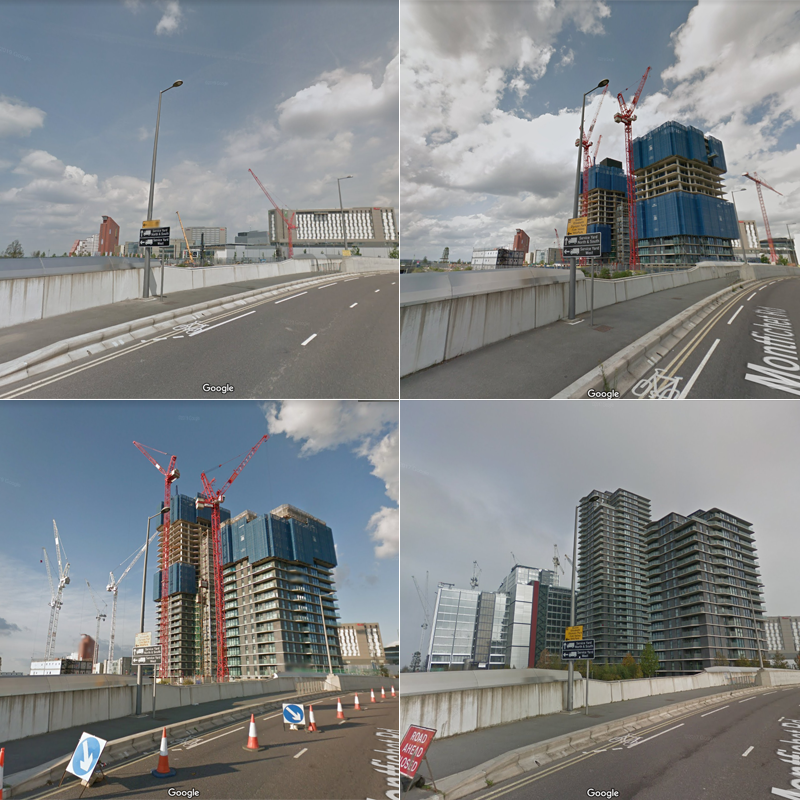 Try it yourself
Go into Street View (drag and drop the orange man)
Click the clock icon
Select a point in the time line

Never forget where you parked the car
Have you ever forgotten where you parked the car, and spent ages looking for it? Then this tip is for you. It's a real lifesaver when you go exploring a new city. You'll be able to wander freely without worrying about getting lost. Google Maps will remember where you parked so you don't have to. Then when you need to go back to the car, just follow the directions right from your phone.
Try it yourself
Open Google Maps on your phone
Click the Blue dot that marks your location
Select 'Save your parking'. Now your parking is saved!
When you want to get back to the car, just open Google Maps to do a new search and you should see a parking location option beneath the search box. You can click this to get directions back to your car.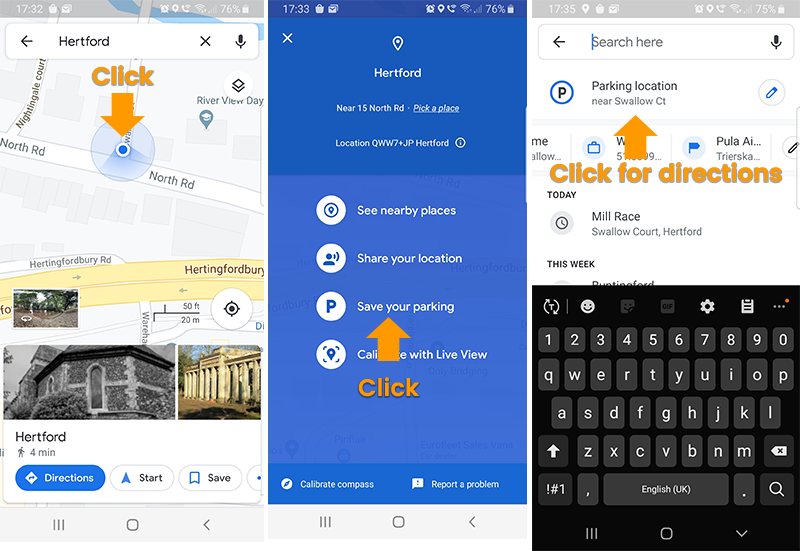 Pro tip: If you click the little pencil icon next to the parking location link, it will show you how long ago you parked there. This can be very useful if you paid to park for a fixed amount of time.
Check public transport times for a future date
You probably know that Google maps offers today's public transport times, but what if today is a week day and you're planning a trip for this Sunday? The Sunday schedule might not be the same as today's. With Google Maps you can set the departure date and time to days or weeks in advance.
If you want to make the most of your day out, there's even a setting to see what the last public transport for any given day is.
Try it yourself
Open Google Maps
Search for the place you want to go
Hit 'Get directions'
Select the public transport method of your choice
Hit the little 'Depart at' link
Set the date and time you want to arrive or depart on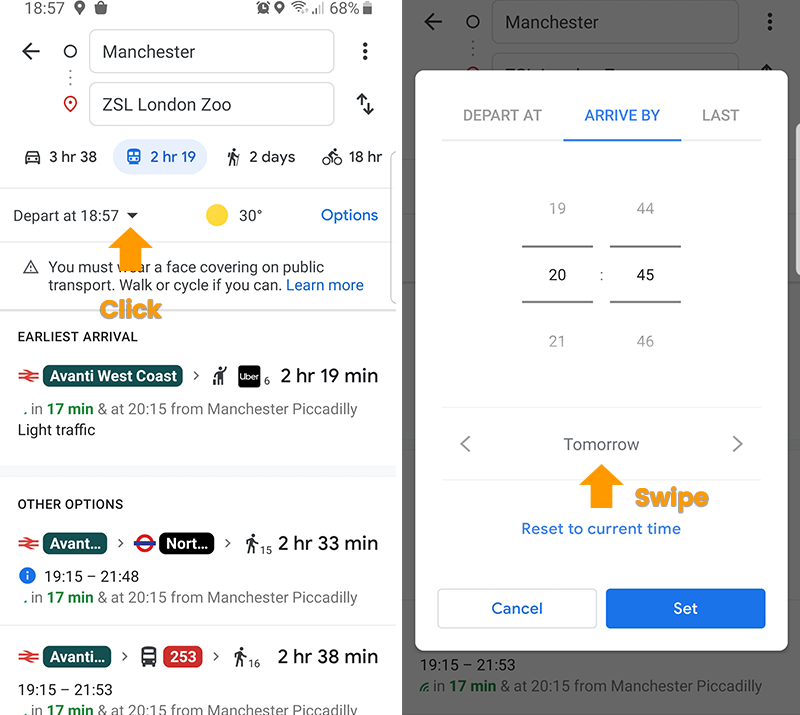 Plot your own route
If you're into running you'll love this. You can plot your very own route in Google maps and embed it into a web page, or share it with your friends.
This feature is just a little less straight forward than the others in this article, so rather than trying to explain it with words and images, check out this video:
[youtube https://www.youtube.com/watch?v=hj9qnKz9NPc]
Add your products to Google Maps
It's no secret that anyone can add their businesses to Google Maps. But it's probably a lesser known fact that you can add your products there too. Even if you don't actually offer products, why not add services instead.
Your products or services will appear in a carousel when someone clicks on your business listing. If a user clicks on a product, a pop-up will appear showing the price, a description, a photo and an order button. Here's what the carousel looks like: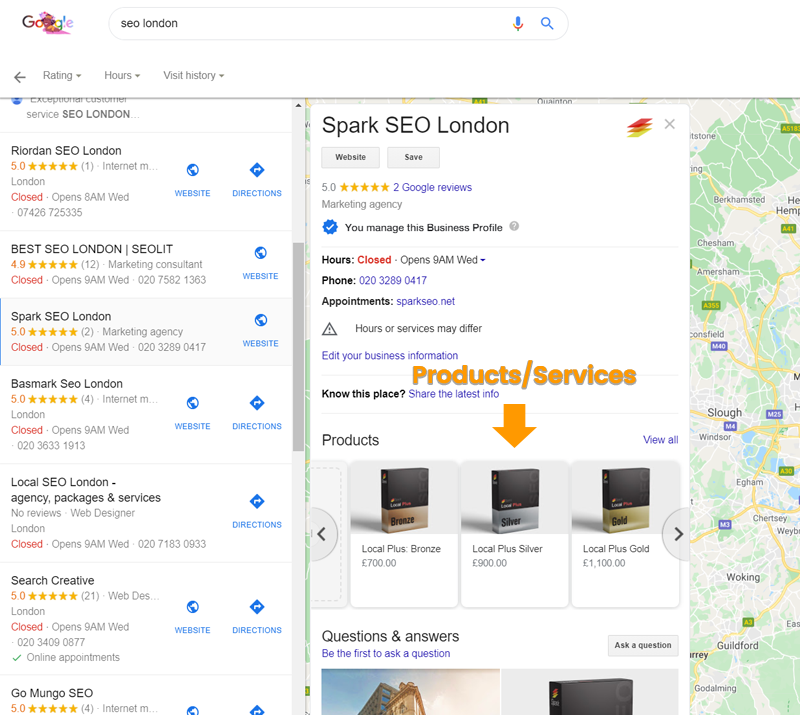 If you have a business on Google Maps already, you can just log in to your Google My Business account and navigate to the products link the left menu. If you don't have a business in Google yet, its super easy to create one. Here's some instructions.
Try it yourself
Log in with your Gmail account
Go to the 'Products' link in the left nav
Click the blue 'Add product' button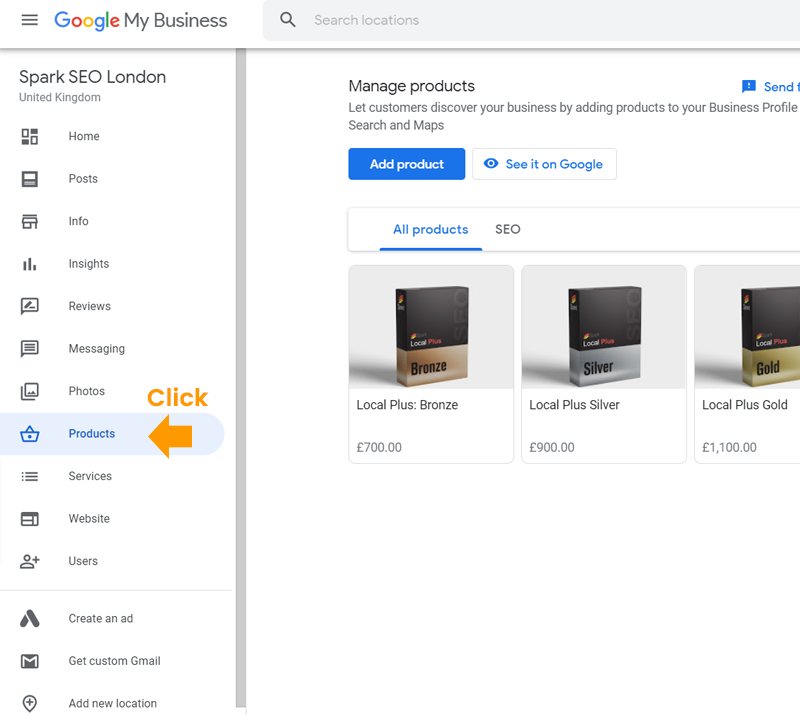 See all the places you've ever visited
It may come as a shock to some people when they first learn that Google knows everywhere that they've been. But what's pretty cool is the fact that that Google let's you see this information yourself too.
You can use this to either see all the places that you've visited, or to see what route you travelled on a specific day. If you set the timeline to just one day, Google will show you the route you travelled, illustrated as blue lines. But, if you set the timeline to a few months or even years, you'll be able to see all the places around the world that you visited, represented as red dots.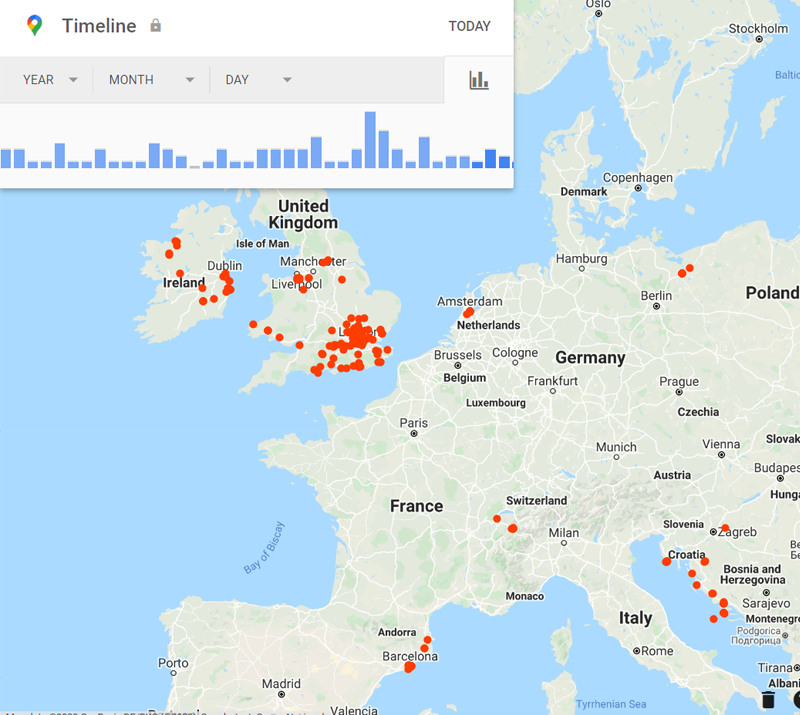 You will need a Google account to try this out, and also have had location tracking enabled.
Try it yourself
Launch Google Maps: https://www.google.com/maps/
Tap the more button (three horizontal lines) on the top left corner
Select 'Your timeline' from the menu
Select a time-frame of your choice using the controls at the top of the map
Measure straight line distances
Whether you want to measure a perimeter, calculate the size of a plot of land or simply get the 'crow flies' distance between two points, this feature is the solution for you.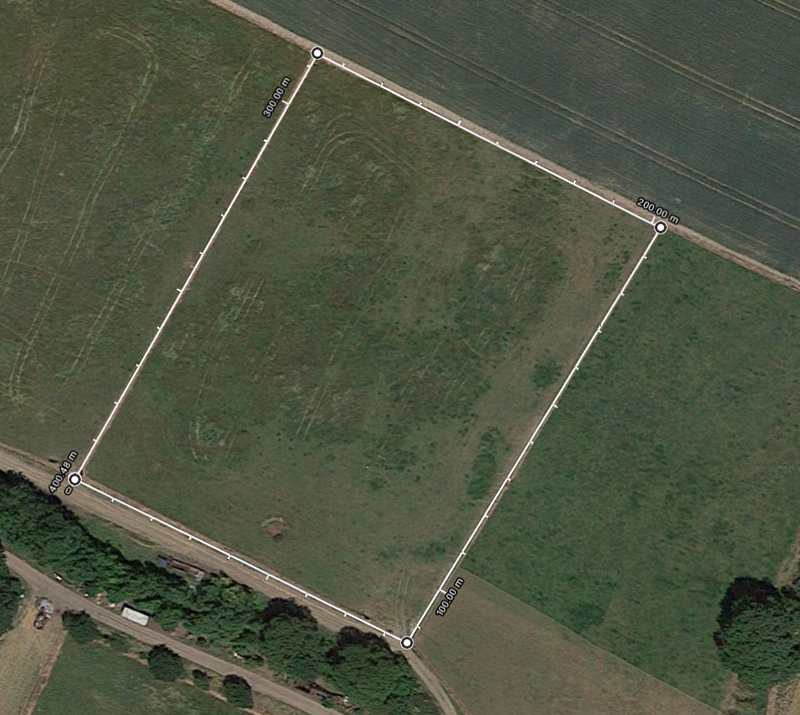 Try it yourself
Launch Google Maps: https://www.google.com/maps/
Select 'Satellite' in the bottom left corner
Navigate to the land you want to measure
Right click on the place on the map where you want your measurement to start, and select 'Measure Distance' from the menu that appears
Next, click in the place where you want you second point to be. The line with the distance should appear
To add more points, simply click into the middle of the line. Then drag the new points to wherever you want them on the map
If you enjoyed this post, your friends probably will too, so don't forget to share it on twitter or facebook.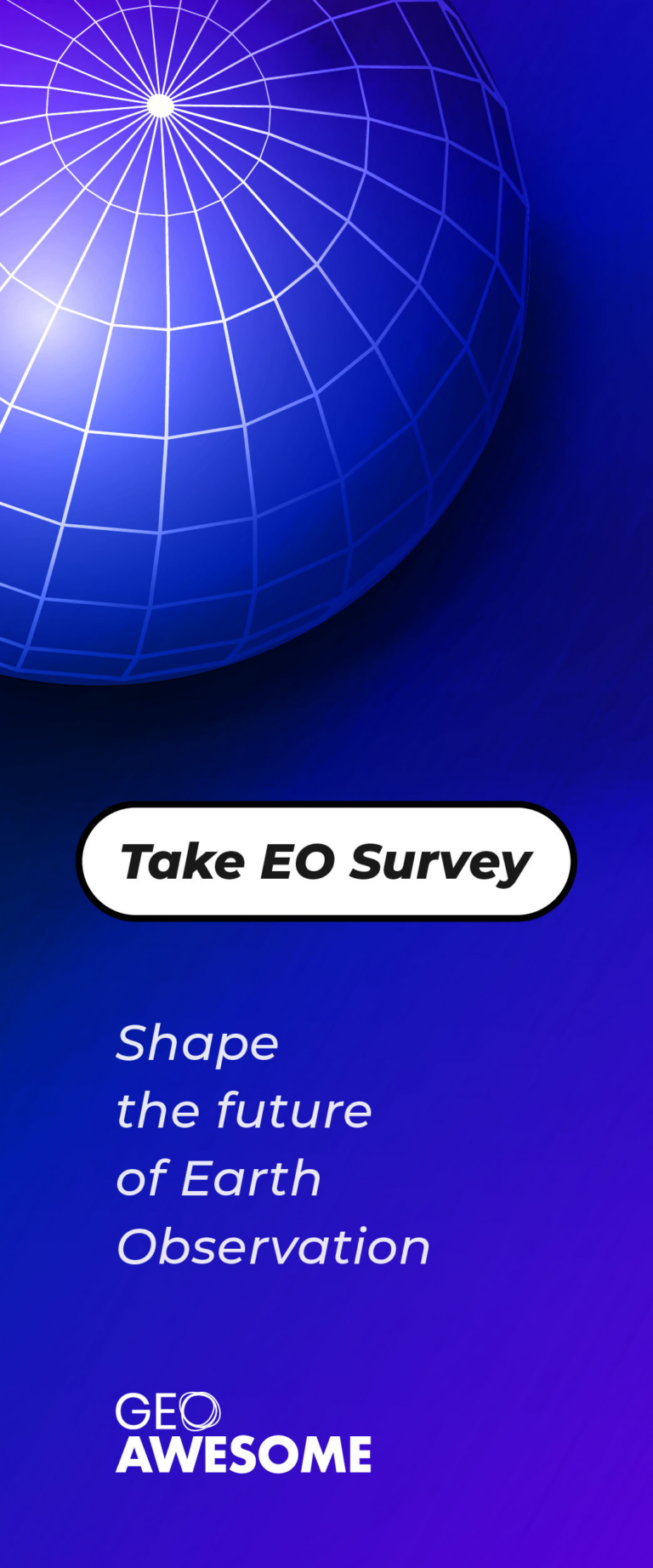 The community is supported by:

Next article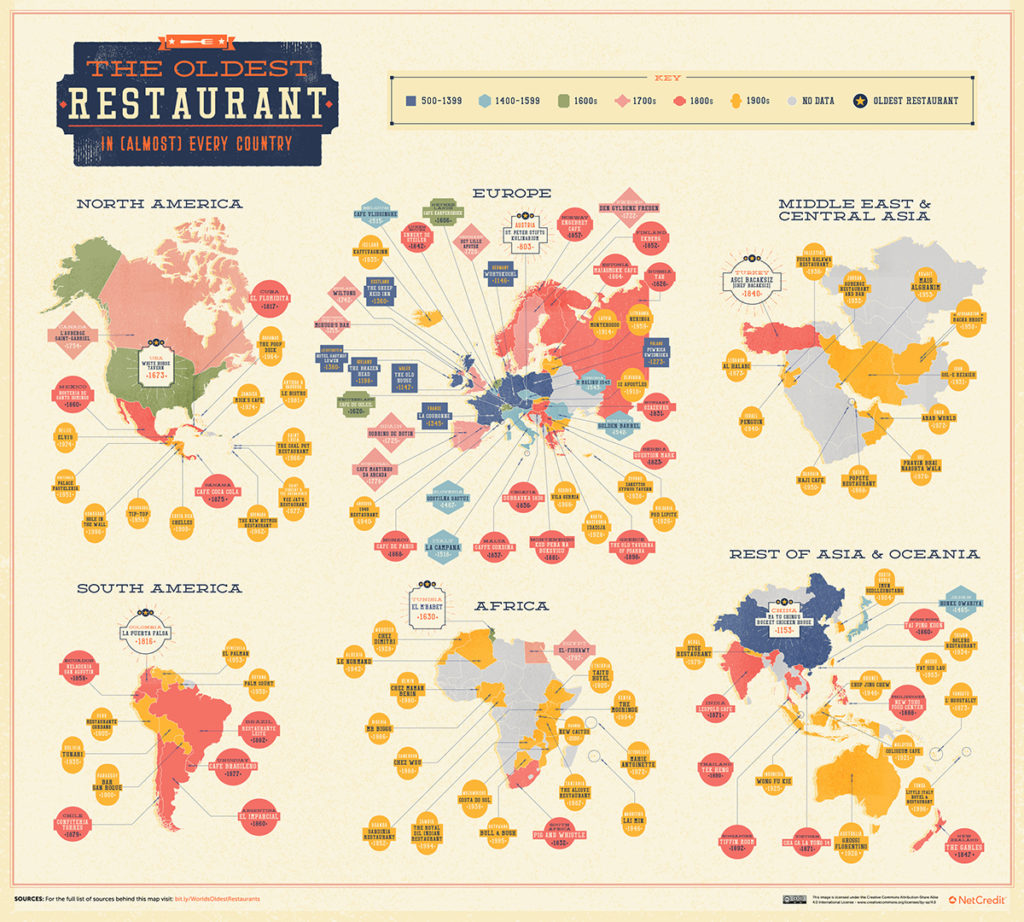 #Business #Featured #Ideas
This map shows the oldest restaurant in (almost) every country
If you are a foodie like me, you would agree that there's a certain mystique attached to the oldest restaurants in the world. These places have a serious staying power, quite simply because delicious food never goes out of fashion. And then there is the allure of the famous figures that once dined there and even the menu that predates our great-grandparents.
Below, you will find the map that shows which restaurants have lasted hundreds (and even thousands) of years, and are still serving today. It's no picnic keeping a restaurant in business across centuries of war, changing tastes, economic turmoil, and now a global pandemic. So, here's hoping these gems ride out the COVID-19 storm and keep serving their scrumptious specialties for hundreds of more years!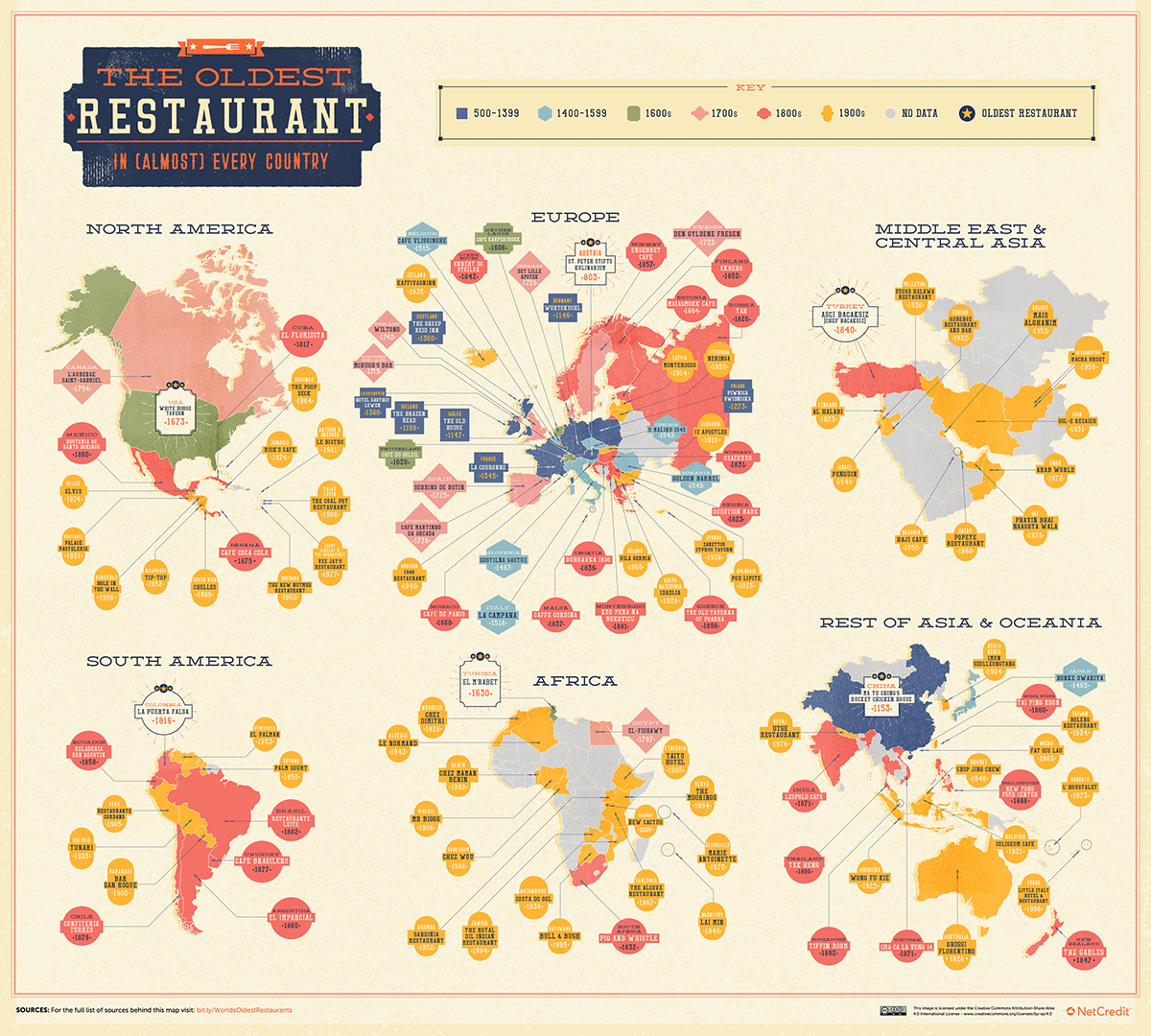 For a quick overview, here are the top 10 oldest restaurants in the world, including their signature dishes:
| | | | |
| --- | --- | --- | --- |
| Founded | Country | Restaurant | Specialty dish |
| 803 | Austria | St. Peter Stifts Kulinarium | Tafelspitz (boiled beef with minced apple and horseradish) |
| 1146 | Germany | Wurtskuchl | Charcoal-grilled sausages & sauerkraut |
| 1147 | Wales | The Old House | Old House Pie – individually made pie served with chips & peas |
| 1153 | China | Ma Yu Ching's Bucket Chicken House | Bucket of chicken |
| 1198 | Ireland | The Brazen Head | Bangers and Mash |
| 1345 | France | La Couronne | Pressed duck, standing rib roast, and classic escargot |
| 1360 | Scotland | The Sheep Heid Inn | Prime Steak with rustic chips, roasted mushroom, confit tomato, and parsley butter |
| 1380 | Liechtenstein | Hotel Gasthof Löwen | Sliced veal "Zurich style" with Rösti and vegetables |
| 1465 | Japan | Honke Owariya | Soba with shiitake mushrooms, shredded thin omelet, sesame seeds, shrimp tempura, wasabi, nori, Japanese leeks & grated daikon |
| 1467 | Slovenia | Gostilna Gastuž | Mushroom soup with buckwheat porridge |
For a continent-wise breakup and a more detailed look into their oldest eateries, keep scrolling.
North America
A local pirate named William Mayes established today's oldest restaurant in North America in 1673. The White Horse Tavern in Newport, RI, became a meeting place for the Colony's
General Assembly and Criminal Court. Mayes' son followed his father into both the piracy business and the hospitality game. Their extended family ran the restaurant for over 200 years.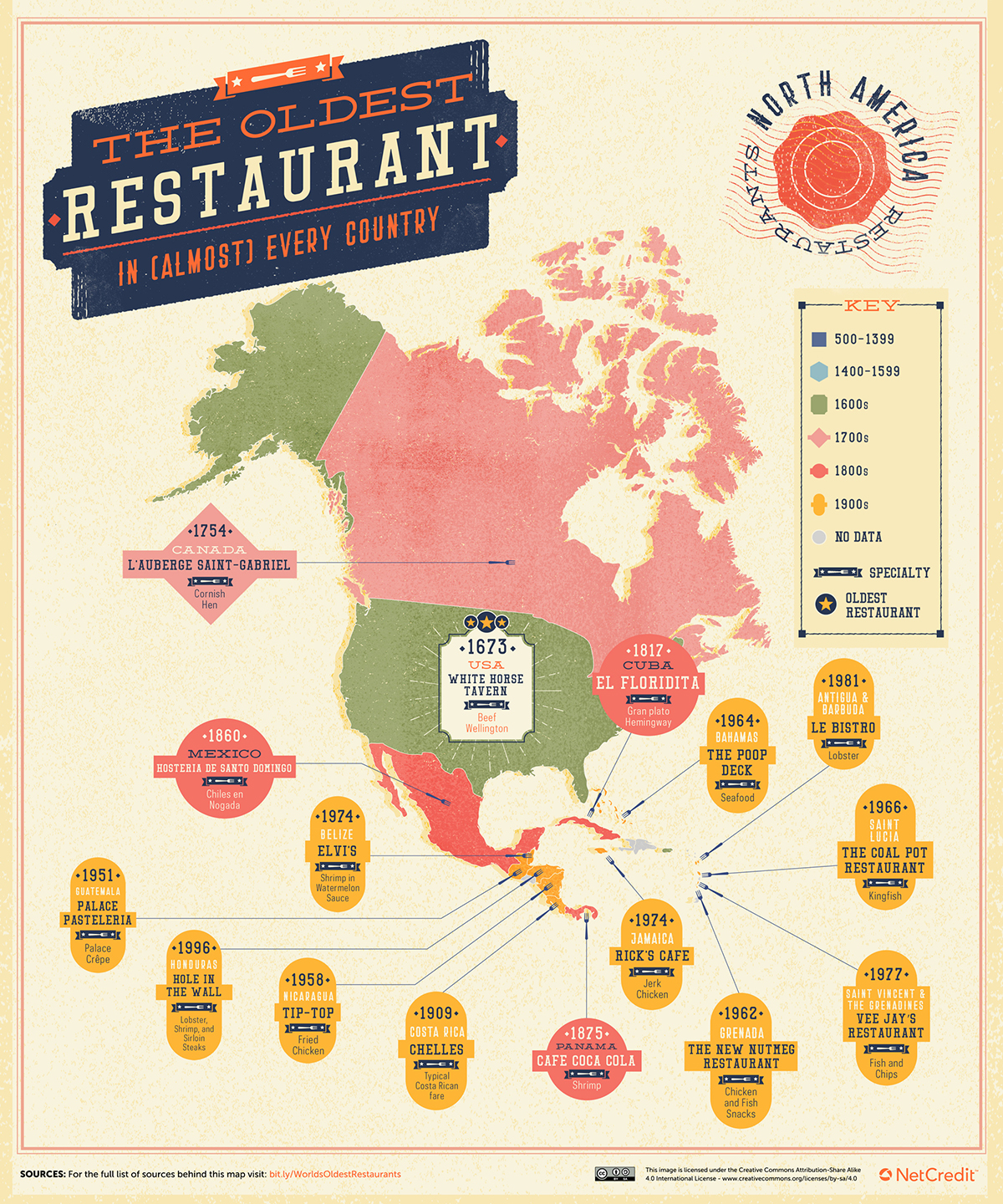 South America
La Puerta Falsa is situated in an old colonial house in Bogota. Just 20 diners can fit in the bar area and discreet wooden mezzanine. Colombia's longest-serving restaurant opened in 1816 as a hole-in the-wall to serve street food (such as its famous tamales) to passers-by.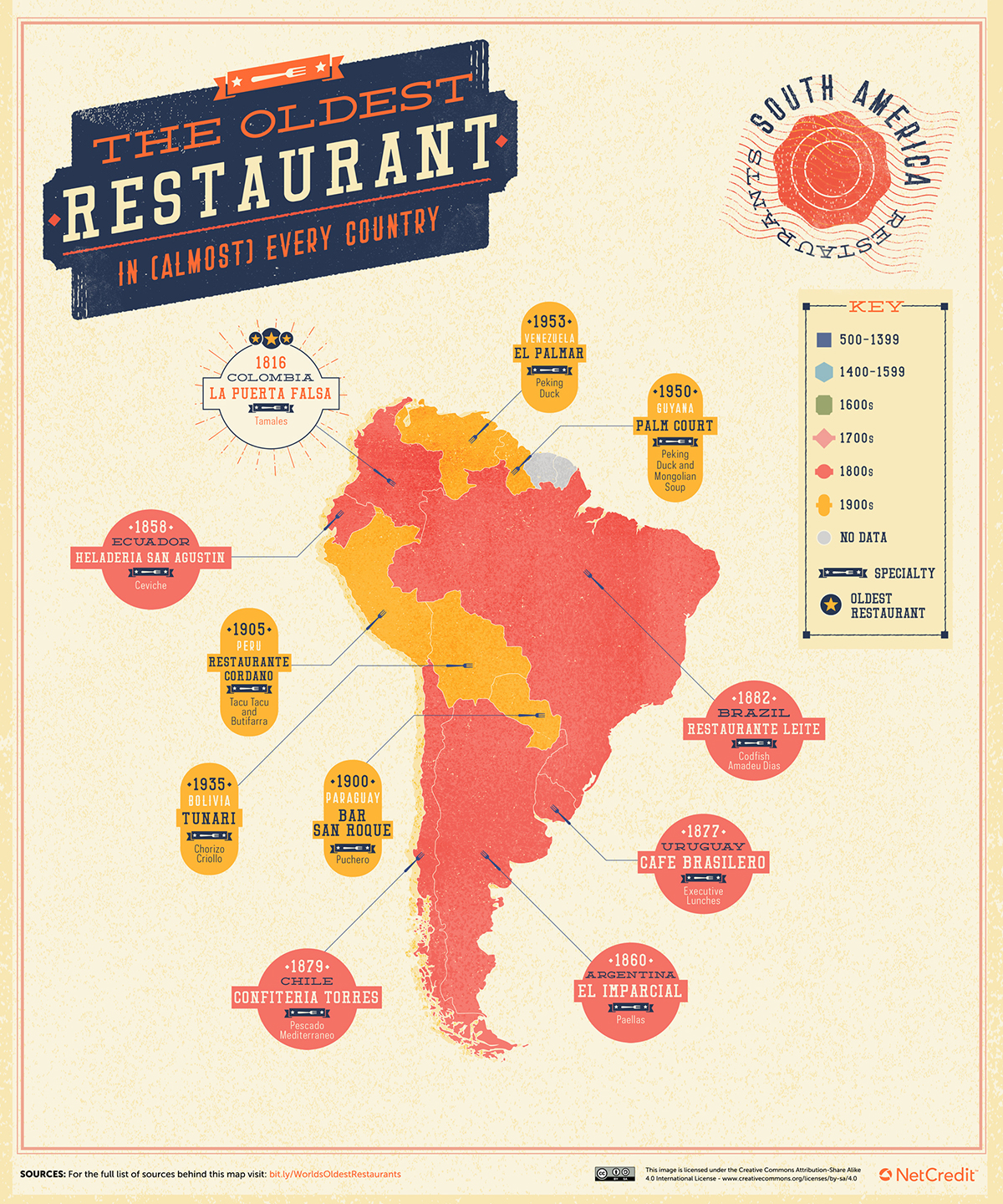 Europe
St. Peter Stifts Kulinarium in Salzburg, Austria is Europe's (arguably, the world's) oldest restaurant. Its first trace is in a poem by Alcuin of York, in 803. It may also be the only restaurant to have served both Wolfgang Amadeus Mozart and Clint Eastwood. The Stifts Kulinarium opened as an inn within St. Peter's Abbey and today offers 'upscale' cuisine amidst a celebration of Austrian tradition.
Africa
The oldest restaurant we could identify in Africa is Tunisia's El M'Rabet. Ali Thabit – a minister for the bey of Tunis – founded it as part of Zaytouna Mosque around 1630.
El M'Rabet boasts 'sublime' views of the bustling, historic Jemâa Ezzitouna marketplace.

Middle East and Central Asia
Aşçı Bacaksız has passed along generations of the same Turkish family in Afyonkarahisar since 1840. You can expect to be greeted by a member of the family before sitting in a chair that is 100 years old or more. The lamb kebab is famous in the region: it takes three days to prepare!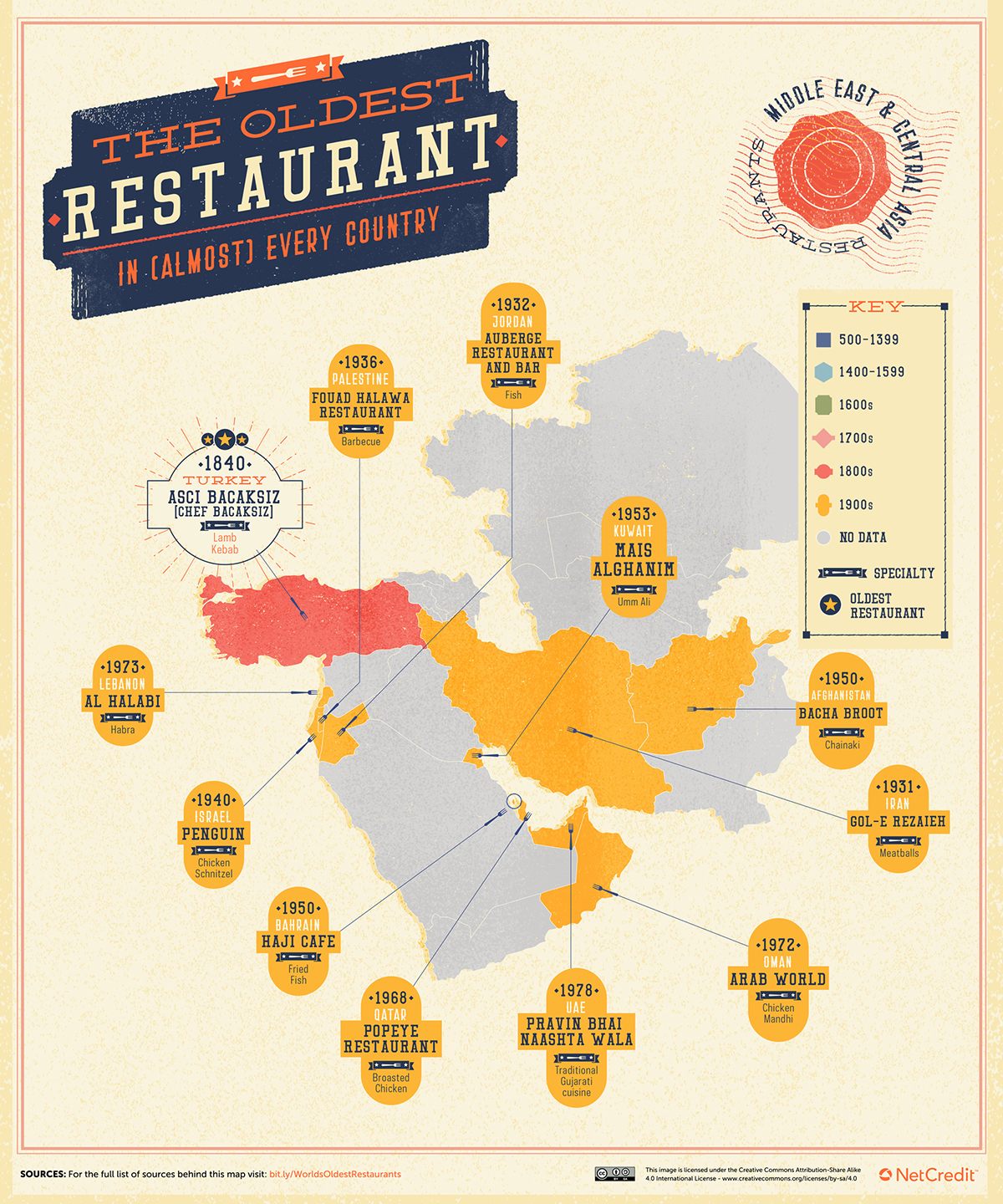 Rest of Asia and Oceania
Ma Yu Ching opened China's oldest business, a restaurant in Nanjing, China, in 1153. His descendent, Ma Youren, brought Ma's traditional sauce back to the family's ancestral home of Kaifeng in 1864, reopening as Ma Yu Ching's Bucket Chicken House.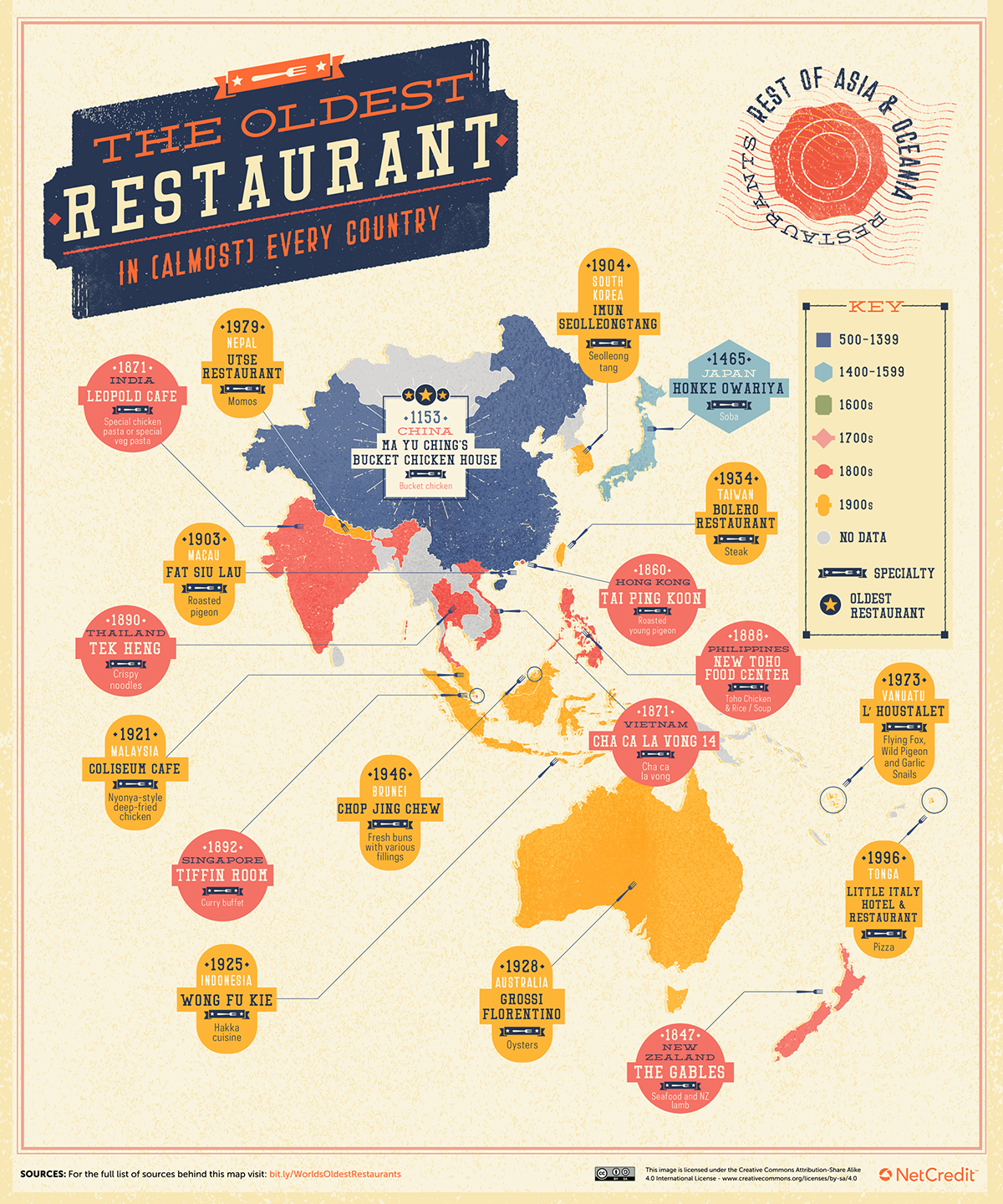 Props to the NetCredit team for conducting the research!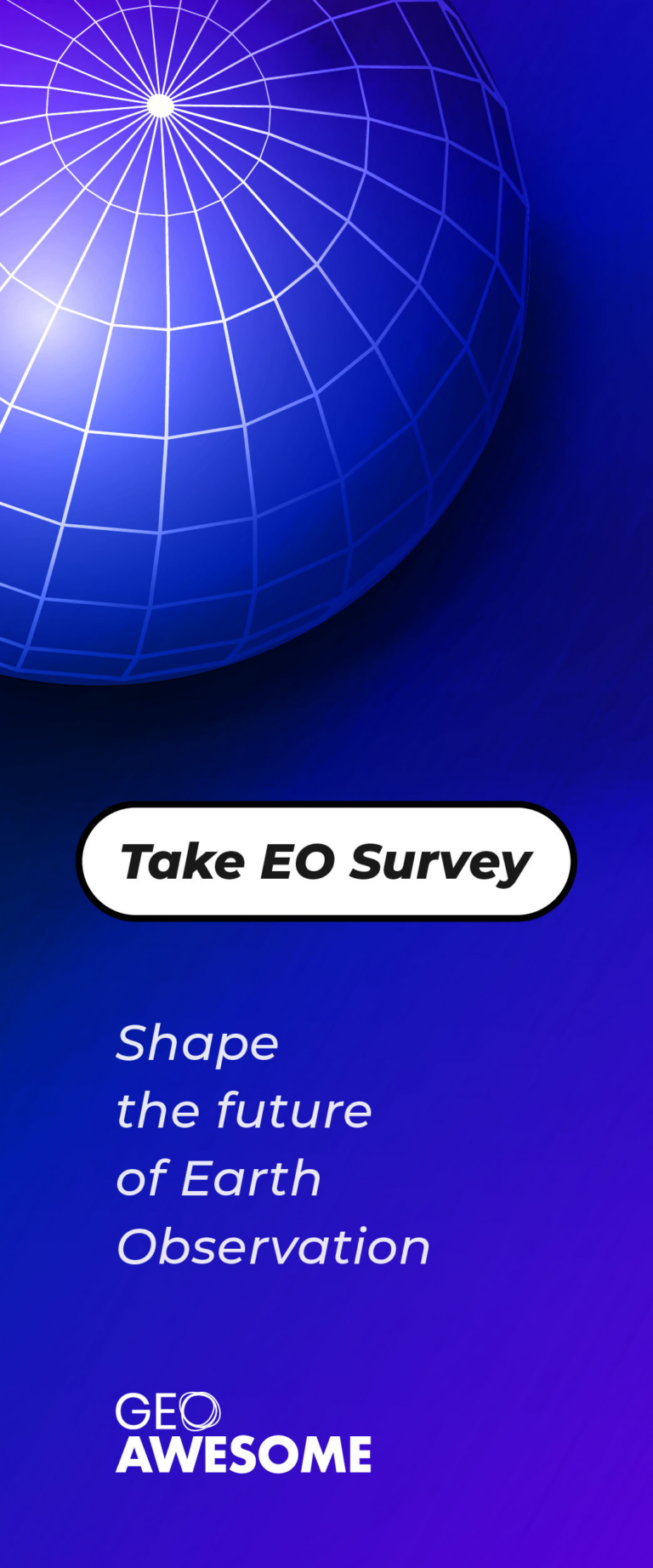 Read on