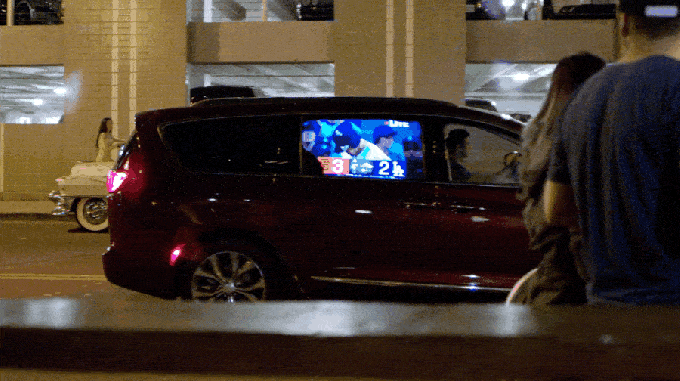 #Business #Ideas
Unavoidable location-aware digital ads on car windows: Yay or Nay?
You cannot skip them. You cannot close them. You cannot avoid them. There's simply no escaping a digital advertisement that is playing on the rear window of a rideshare vehicle driving past you. And geo-aware Dynamic Digital-Out of Home (DD-OOH) advertising platform Grabb-It knows this all too well. Which is why the San Francisco-based company has come out with a way to convert the rear window of your vehicle into a projector wall of sorts. Looks something like this: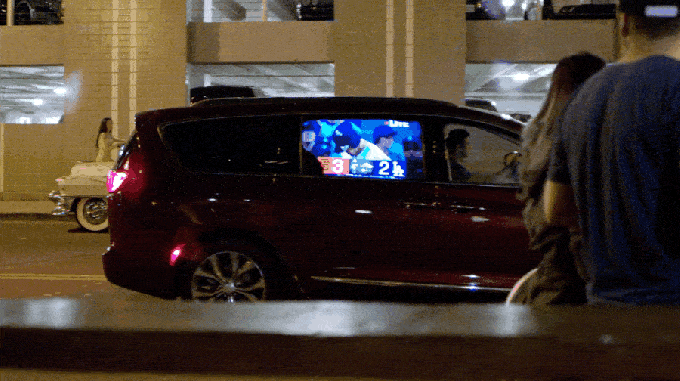 Or this: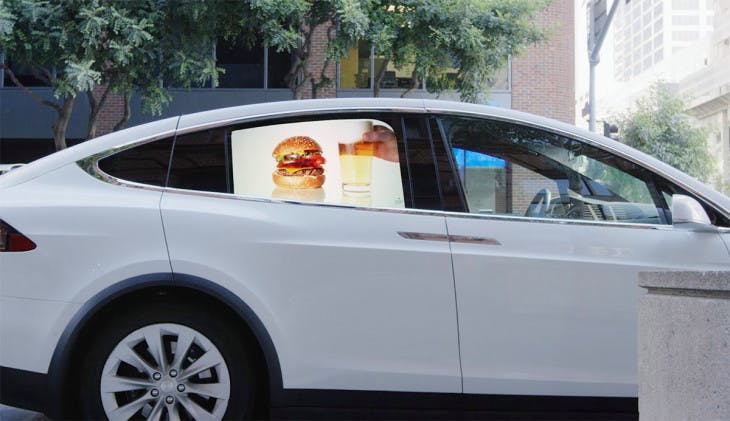 Let's dig a little deeper into why Grabb-It wants to take geo-targeted advertising to car windows. The most obvious reason is that this platform allows businesses to take their message closer to their intended audience. So, if you are standing in front of a bar, the car moving past could serve as a reminder of the Happy Hour deals being offered inside. And being a new technology, the recall value for a brand seen on moving cars would also be pretty high. Grabb-It is convinced that even five cars running in a 5-mile radius of your store can bring in serious foot traffic for your business.
The platform supports videos, digital banners, animations, and GIFs, which can be displayed on both moving vehicles that cars that have stopped at signals or parked on the curbside.
Now, whether the technology should be hailed as ingenious or crazy depends on whom you ask. Road safety advocates are worried that an attractive advertisement could make passersby slow down, leading to disruption in traffic. But Grabb-It CEO Gaurav Garg maintains that he sees no legal complications arising from this tech, and that when a car is driving slower-paced graphics would be shown. Right now, Grabb-It is paying 25 vehicles in San Francisco $2 an hour to test the technology, so the jury is still out on this one.
What do you think? Tell us in comments below!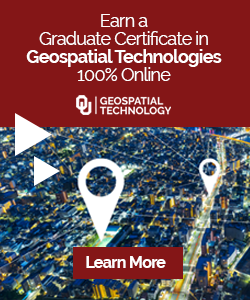 The community is supported by:

Next article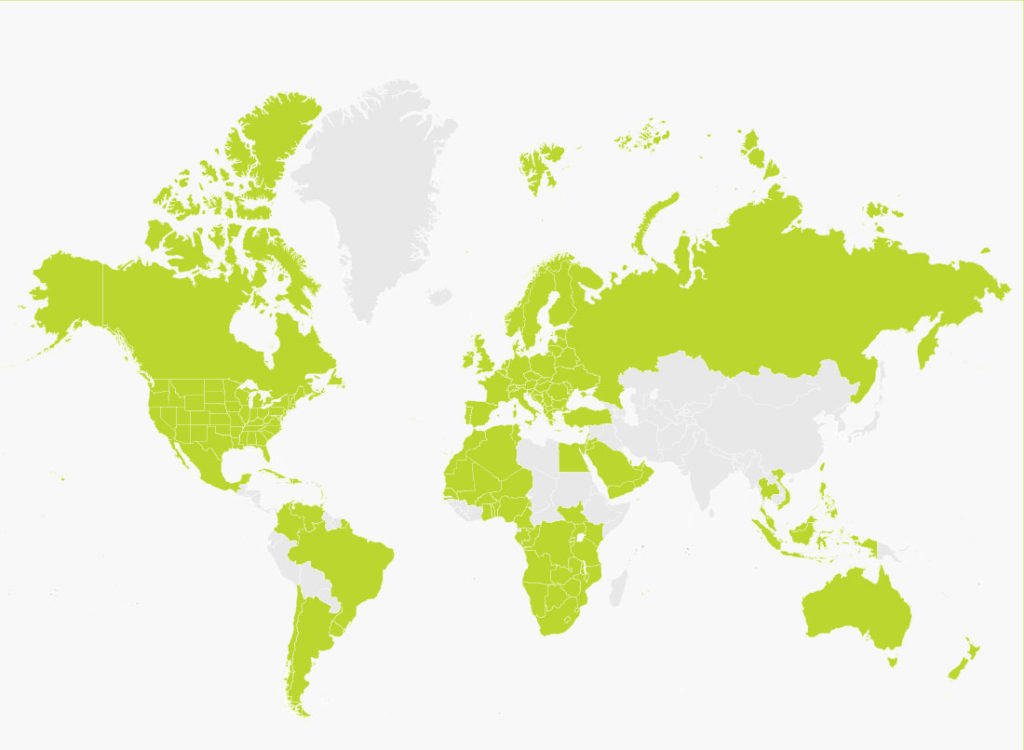 #Business
You'll be shocked to know how frequently TomTom Maps are updated
Ever since Google Maps announced pricing changes for its API earlier this year, rival mapmakers have pulled up their socks. While several companies have gone big with their marketing strategy to attract irate developers, a few others are vying to deliver equally aggressively on the quality front as well. And TomTom definitely falls in the latter category.
One of the most reliable Google Maps API alternatives in the market today, TomTom has achieved the breathtaking milestone of making 1.5 billion changes to its digital maps in a single month. Allow us to break down that number for you:
1.5 billion map changes per month = 49.3 million changes per day = 2.1 million changes per hour = 570 changes per second
That's right! On an average, TomTom Maps database is ingesting 570 changes every single second. These changes include everything from geometry and road features to new points of interest, altered road junctions or new addresses. And the best part? Every change carries TomTom's stamp of quality guarantee.
In a blog post, Andy Marchant, Head of Product Marketing at TomTom Maps, describes how using a combination of automation, machine learning and artificial intelligence has brought the company closer to its vision of producing real-time maps – that too in 2.5 times less cost than before.
"We optimize professional mapmaking techniques with the use of community input from hundreds of millions of map users worldwide and of GPS probe data from hundreds of millions of connected devices. We use all of this intelligence to efficiently tap into local teams of map technicians and mobile mapping vans," Andy says. "Via TomTom's state-of-the-art transactional map production platform, with continuous integration, we can achieve short cycle times between detecting changes in the real world and updating the map with guaranteed quality levels."
For TomTom, this level of scalability means it would soon be able to achieve any level of detail in both its navigation map and high-definition maps for autonomous vehicles. Exciting times ahead, for sure!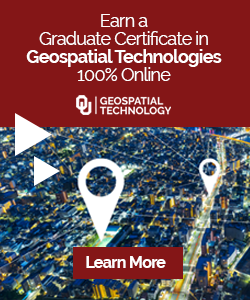 Read on