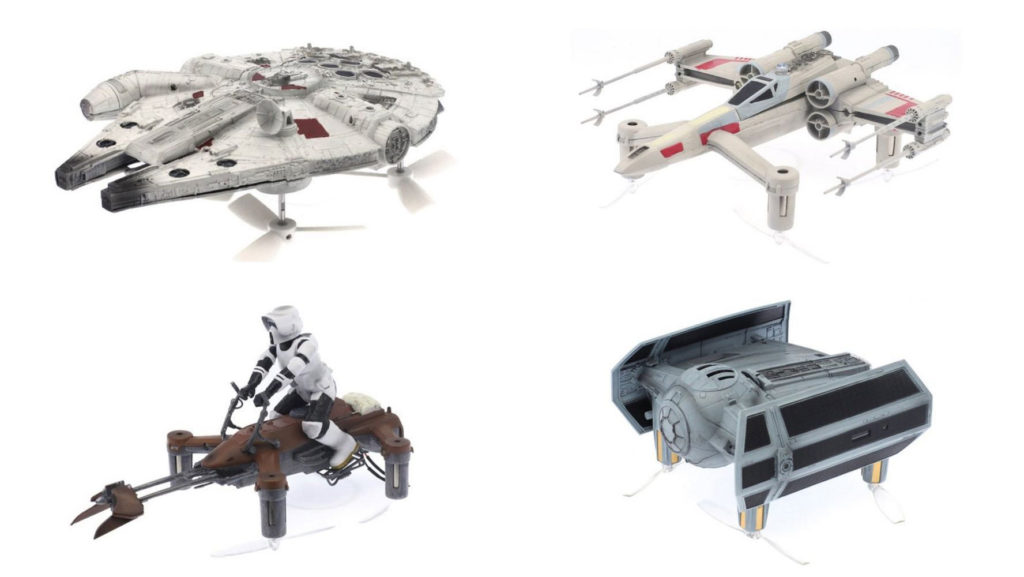 #Business
These Star Wars drones will let you make laser battles
The Millennium Falcon, 65 X-Wing fighter, Darth Vader's Tie Advanced X1, and a 74-Z Speeder Bike… Does it ring a bell? Yes, these are all Star Wars aircrafts. If you're a fan of the series this news is something for you… And get ready to spend some money.
Last week at Star Wars Celebration in London Propel announced its own lineup of four Star Wars drones that are totally awesome. The models have been done with an incredible attention to detail. The first thing you will notice is the package. Besides beautiful design and fantastic graphics, the creators mounted small sensors to the box. When you open it, the build-in speakers will automatically play one of the Star Wars themes.
The models are really beautifully crafted. They are made of polycarbonate plastic that was hand painted. At the same time, they are small enough to sit on the palm. Each drone is powered by four rotors positioned upside down. They are transparent and it's almost impossible to see the blades when they're in motion. But the most interesting part is still ahead of us…
Drones are equipped with a lasers that allow you do battles between them. When a ship is hit by the laser from other ship, the controller is trembling in the hands of the pilot. After a few hits, the device slowly falls to the ground and the game is over. Sort of a laser tag for drones. Brilliant! Oh boy, I can imagine how much fun I will make out of these!
The drones will be released in September with a price tag between $200 and $400. The number of the devices will be limited to 15000, so you might want to reserve it on the Propel website now.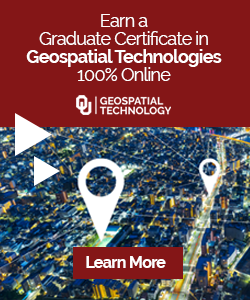 The community is supported by:

Next article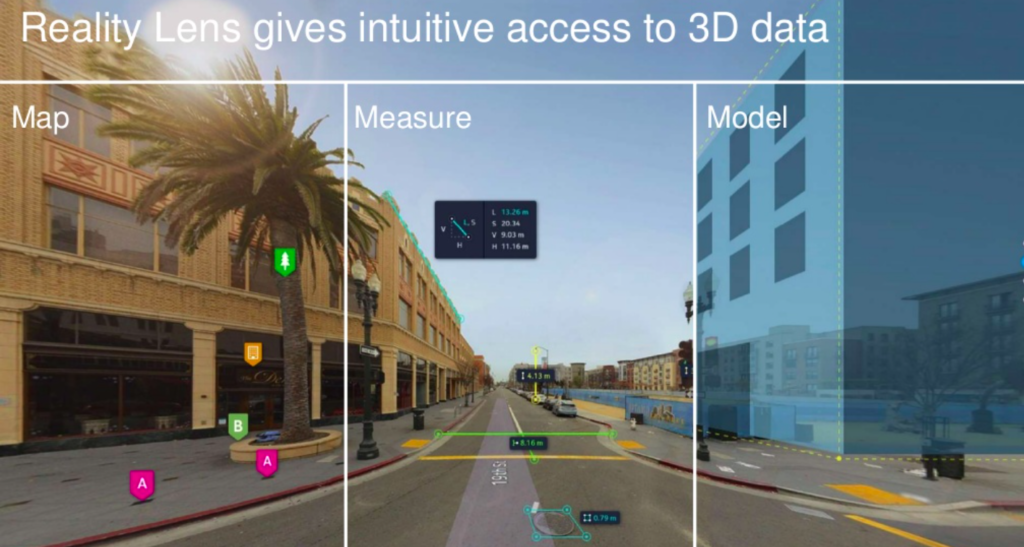 #Featured #Science
HERE Reality Lens is the next big thing in GIS
After a few years of writing about all the new, cool and futuristic stuff from the geo industry you don't expect too much surprises. The "wow effect" happens to me a few time a year if I'm lucky and believe me… I search for something to stun me all the time. Recently I finally came across a new product that gave exactly the feeling I was waiting for and to my surprise it didn't come from a cool Silicon Valley start-up but from one of the biggest mapping companies in the world.
Behind closed doors, HERE in cooperation with Esri is quietly developing a new service that might be the next big thing in GIS. HERE Reality Lens is integrating highly accurate data captured by hundreds of mapping vans directly with ArcGIS and your daily GIS tasks.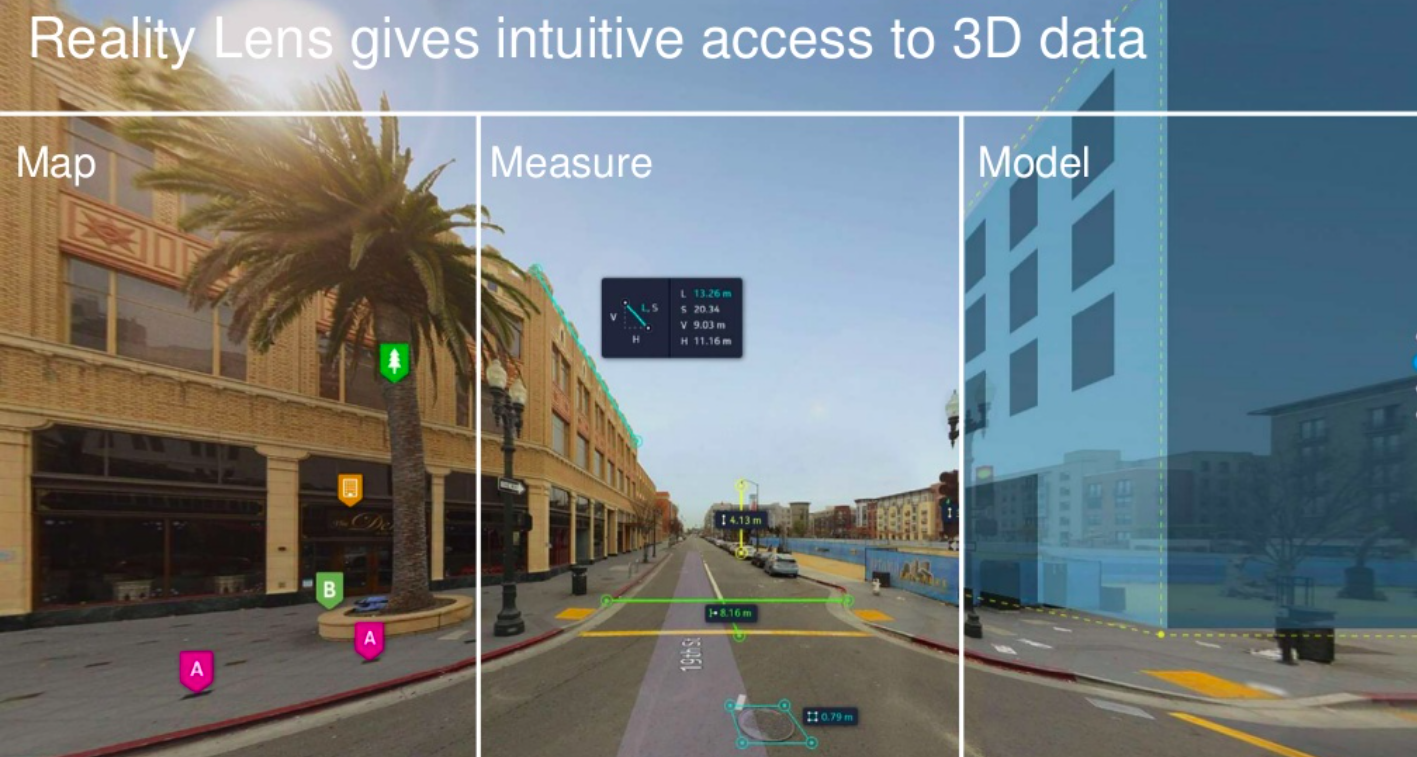 How does it work?
HERE True mapping cars are surveying streets and roads around the world in order to provide Street View-like images which are mainly used for internal map making purposes. At a glance you can see only the 360 panoramic images but behind the scene the cars are also capturing millions of LiDAR data points. Overlaying this laser data layer on the top of the image makes it possible to add the third dimension to the image (so now every pixel can has X,Y,Z instead of just X,Y coordinates). When you combine it all with the car's accurate positioning system you can actually georeference each of this points into geographic coordinates and create cartometric depth map.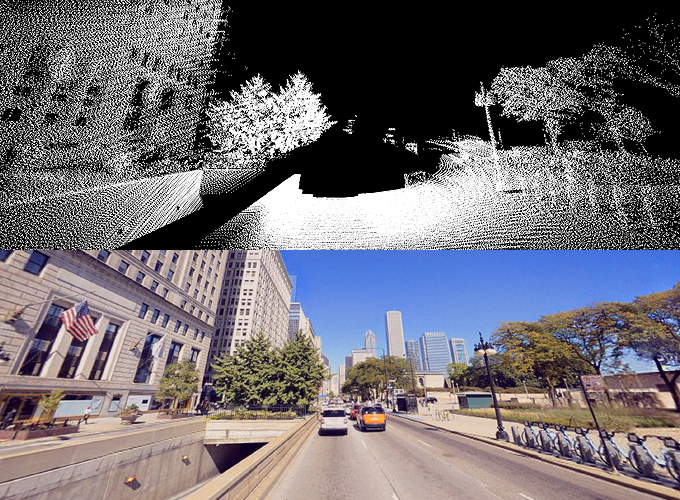 OK. But what it has to do with GIS?
Actually quite a lot. First of all it makes these Street View images fully cartometric and measurable. You can select two points on the image and measure the physical distance between them but you can also measure parameters like area, slope and much more. But there is also another part of the equation. It also allows for adding and visualising your data points on the top of the panoramic images. So it's the first fully augmented reality GIS-ready service. Quite awesome. And everything is accessible as an add-on to ArcGIS!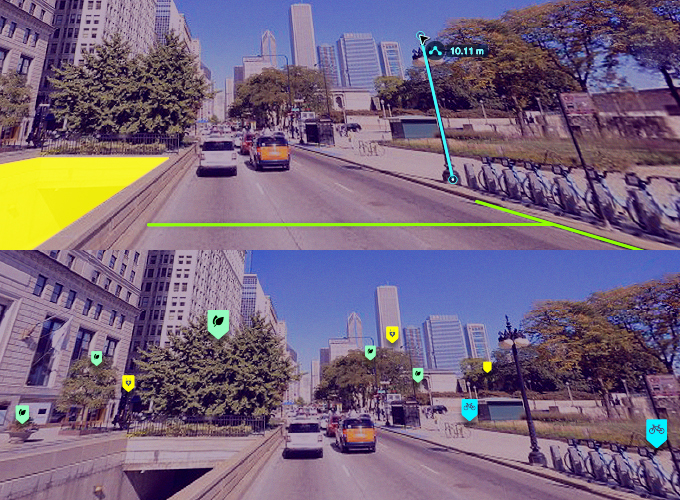 How it can be used in practice?
HERE Reality Lens is amazing and the potential of its applications is endless. It significantly reduces time and cost of gathering and reviewing spatial data for GIS, infrastructure asset management, engineering and enterprise applications. Cities can make decisions and actions faster as they don't need to send a field workers or surveyors to every small reported case. Companies can optimise their processes and save costs.
HERE Reality Lens has a potential to disrupt the way we use GIS in so many areas. It's really amazing. It's is available as a beta trial and you can test it on ArcGIS online and desktop.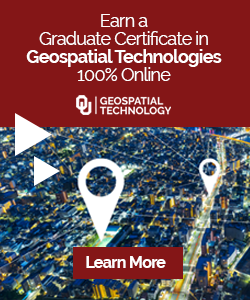 Read on