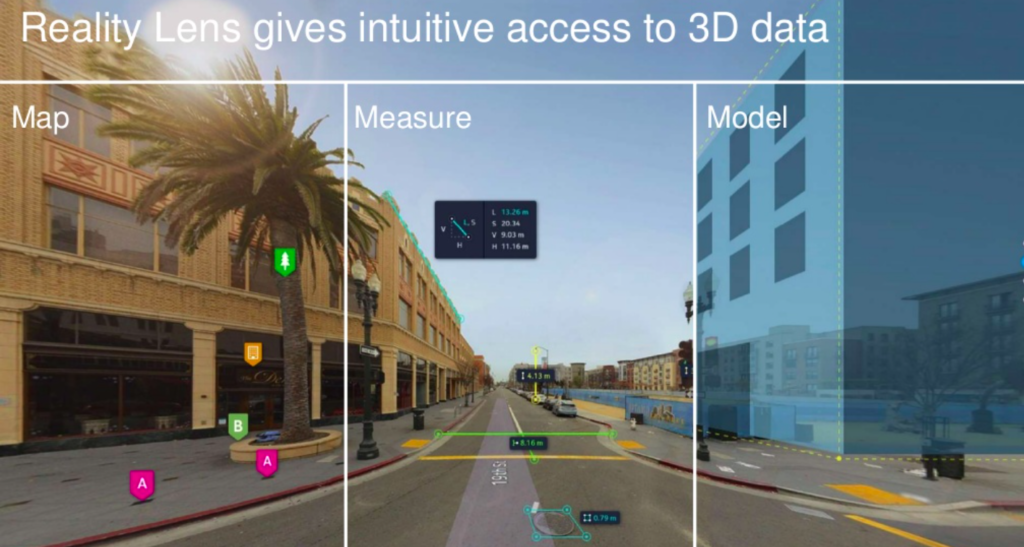 #Featured #Science
HERE Reality Lens is the next big thing in GIS
After a few years of writing about all the new, cool and futuristic stuff from the geo industry you don't expect too much surprises. The "wow effect" happens to me a few time a year if I'm lucky and believe me… I search for something to stun me all the time. Recently I finally came across a new product that gave exactly the feeling I was waiting for and to my surprise it didn't come from a cool Silicon Valley start-up but from one of the biggest mapping companies in the world.
Behind closed doors, HERE in cooperation with Esri is quietly developing a new service that might be the next big thing in GIS. HERE Reality Lens is integrating highly accurate data captured by hundreds of mapping vans directly with ArcGIS and your daily GIS tasks.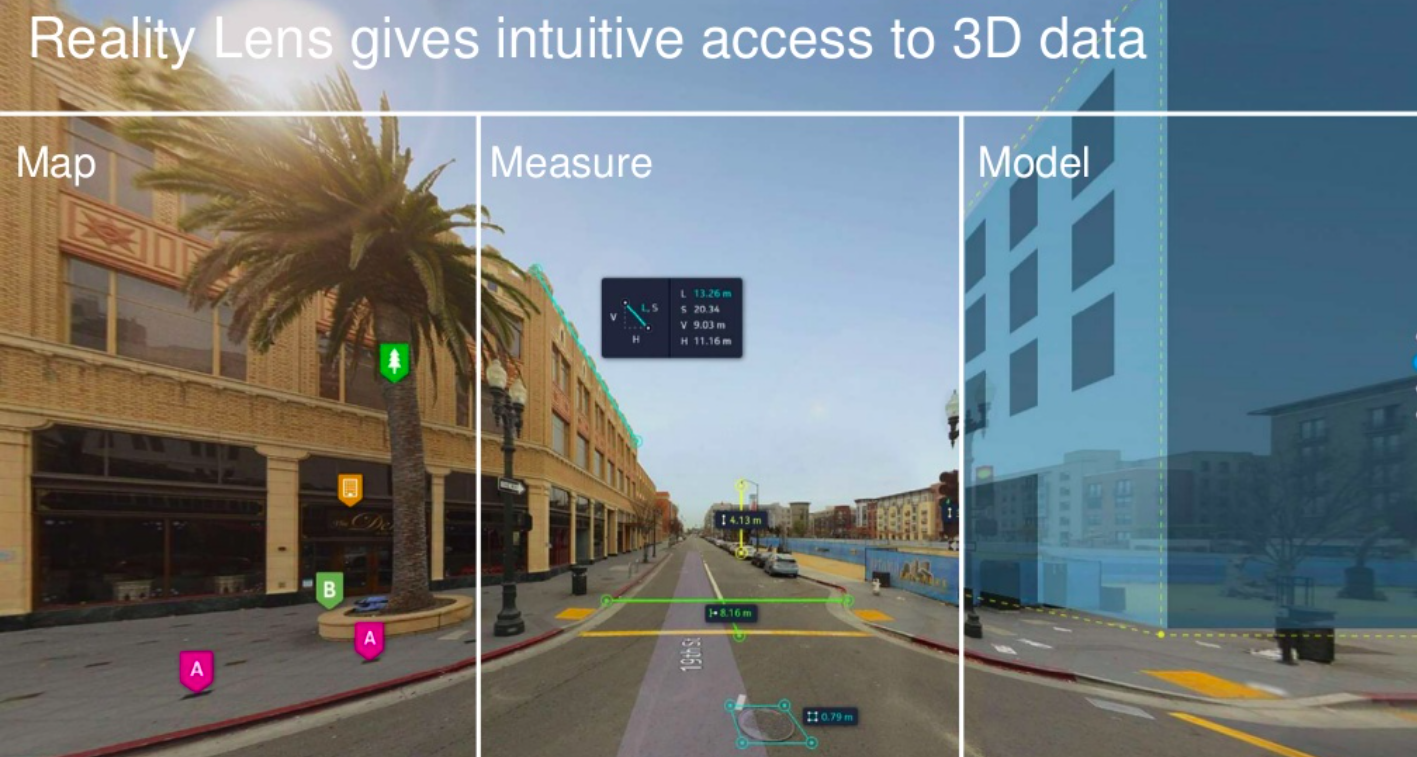 How does it work?
HERE True mapping cars are surveying streets and roads around the world in order to provide Street View-like images which are mainly used for internal map making purposes. At a glance you can see only the 360 panoramic images but behind the scene the cars are also capturing millions of LiDAR data points. Overlaying this laser data layer on the top of the image makes it possible to add the third dimension to the image (so now every pixel can has X,Y,Z instead of just X,Y coordinates). When you combine it all with the car's accurate positioning system you can actually georeference each of this points into geographic coordinates and create cartometric depth map.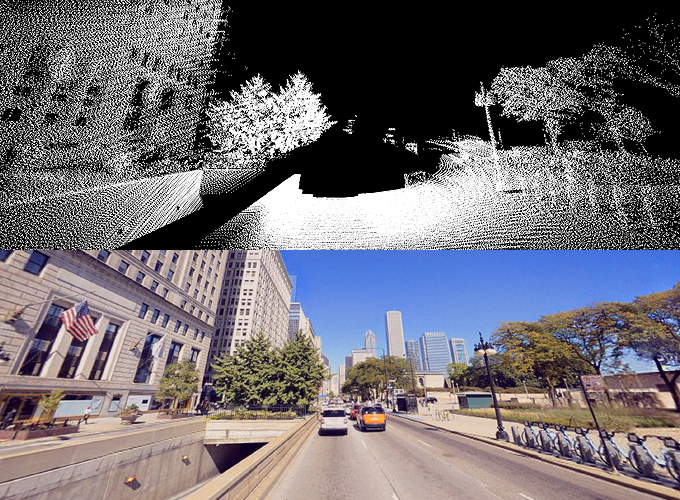 OK. But what it has to do with GIS?
Actually quite a lot. First of all it makes these Street View images fully cartometric and measurable. You can select two points on the image and measure the physical distance between them but you can also measure parameters like area, slope and much more. But there is also another part of the equation. It also allows for adding and visualising your data points on the top of the panoramic images. So it's the first fully augmented reality GIS-ready service. Quite awesome. And everything is accessible as an add-on to ArcGIS!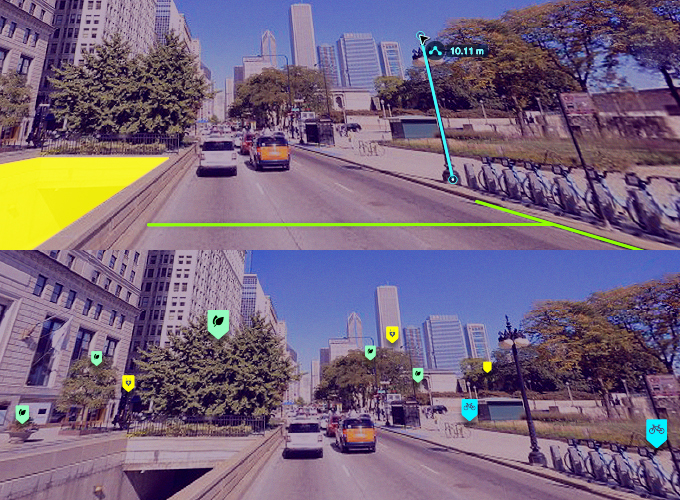 How it can be used in practice?
HERE Reality Lens is amazing and the potential of its applications is endless. It significantly reduces time and cost of gathering and reviewing spatial data for GIS, infrastructure asset management, engineering and enterprise applications. Cities can make decisions and actions faster as they don't need to send a field workers or surveyors to every small reported case. Companies can optimise their processes and save costs.
HERE Reality Lens has a potential to disrupt the way we use GIS in so many areas. It's really amazing. It's is available as a beta trial and you can test it on ArcGIS online and desktop.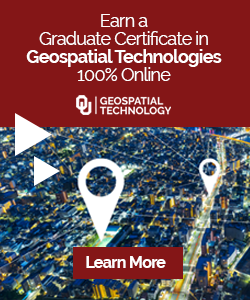 The community is supported by:

Next article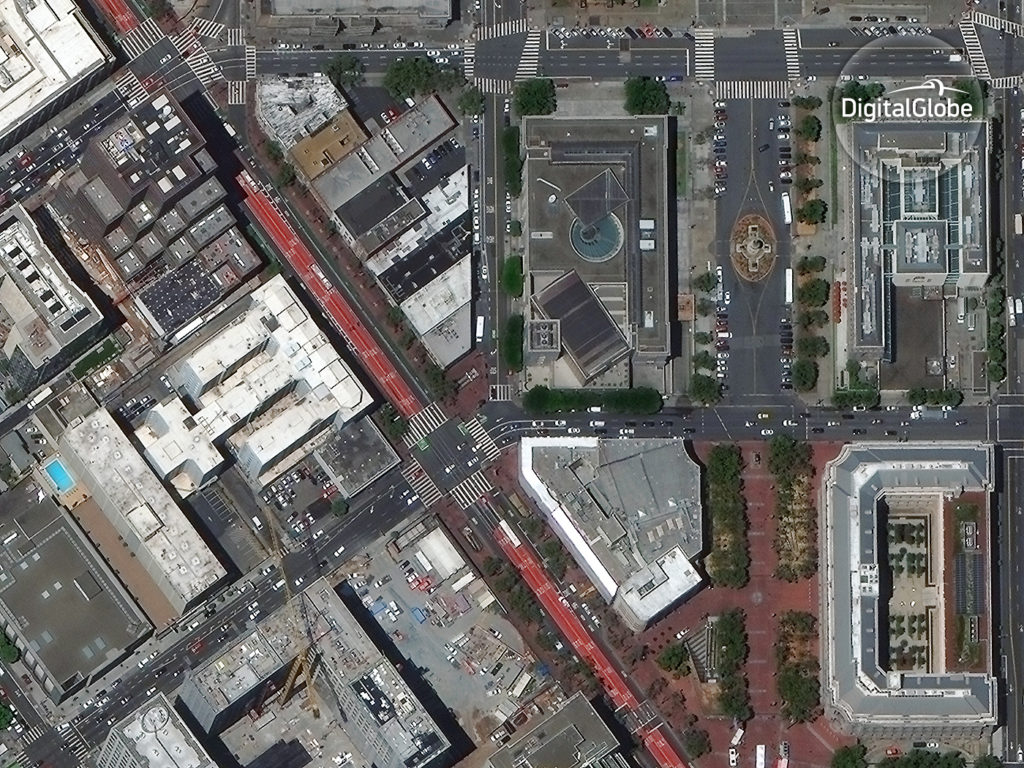 #Business #GeoDev
DigitalGlobe partners with Uber: Geospatial BigData to help improve the "Uber experience"
Uber has made no secret of their interests in developing self-driving cars and has been driving mapping cars around for a while now but today, they still have to improve their service specifically – pick and drop off locations. It still remember trying to select the pickup location and simply couldn't believe how annoying (and inaccurate it was).
Earlier today, DigitalGlobe announced a multi-year, global partnership with Uber to help the ride-hailing company exactly on this front.
…This imagery will help improve the Uber experience for riders and drivers around the world. Specifically Uber will leverage DigitalGlobe's industry leading constellation of sensors to access imagery and location intelligence to help identify and improve pick-up and drop-off locations…. – Kevin Bullock, Director of Business Development, DigitalGlobe
Interestingly, Uber already uses data from FourSquare and has a partnership with TomTom (besides Google Maps) to help improve the experience for both riders and drivers. Data from DigitalGlobe isn't only going to allow Uber to improve their maps, it's also going to help them build a much better service as a whole. Facebook created the most detailed population density map of the world using Satellite imagery and now it's time to wait and see what Uber has in mind.
Who knows, maybe FourSquare checkins together with detailed analysis of satellite imagery might help Uber predict demand at a much better level than what is currently possible.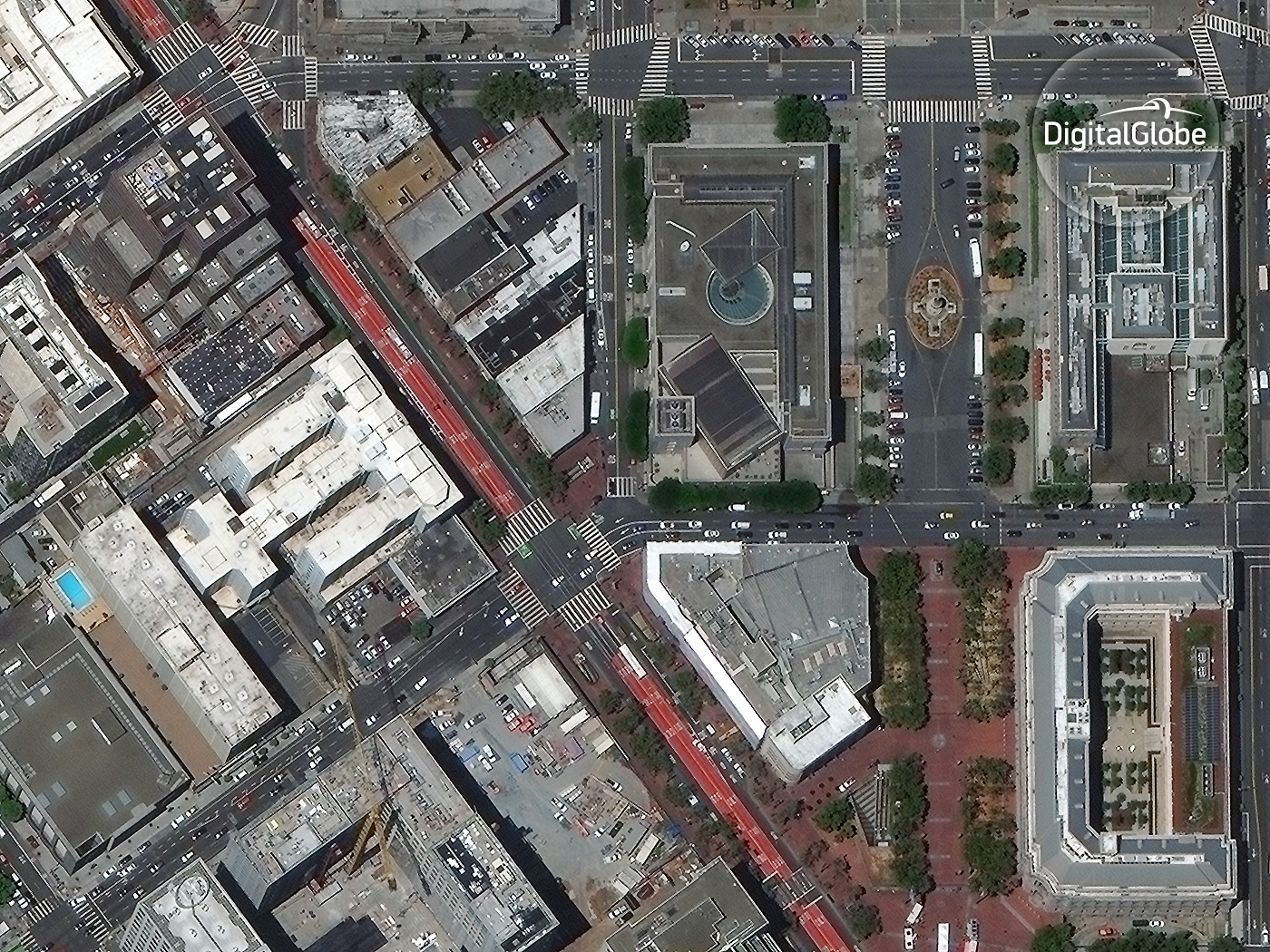 …At DigitalGlobe, we've spent the last decade developing advanced technology that scans the Earth with the highest accuracy and resolution in both visible and non-visible wavelengths. This capability gives our customers an unprecedented ability to understand the environment in which they operate, and in turn, to create new and disruptive services that change the way we live… – Kevin Bullock, Director of Business Development, DigitalGlobe
We certainly live in exciting times!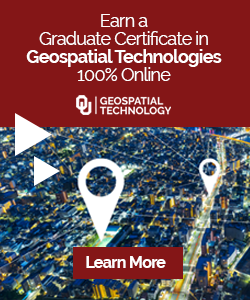 Read on