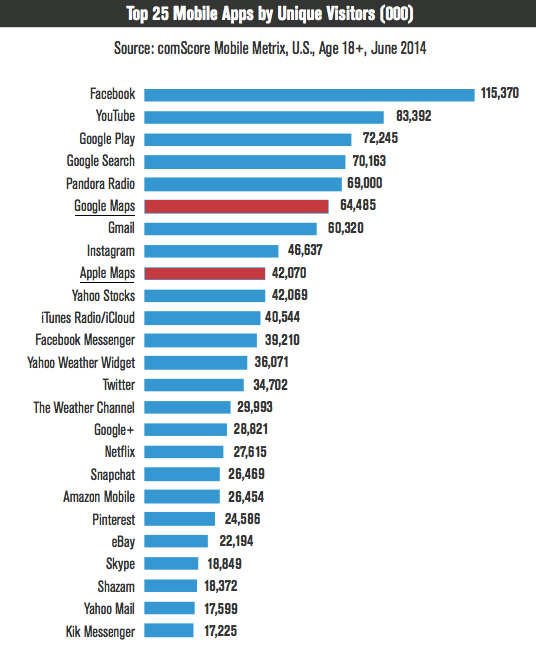 #Business #Ideas
The US Mobile App Report – Google Maps App 64.5M Users, Apple Maps 42M
A few weeks ago comScore –  a digital research company published its annual US Mobile App Report. What's interesting is that only two map apps were mentioned in the report: Google Maps with 64,5M users and Apple maps with 42M. Google Maps is the 6th and Apple Maps – the 9th most popular app. It can be considered a big success of Apple whose mapping app has been massively criticised after its launch in 2012. One must remember that Google Maps operates on both iOS and Android and it's pre-installed on all Android devices and Apple Maps works only on smartphones made by Apple. Android offers seamless integration with Android features and Apple Maps with iPhone features. The study doesn't say how it deals with iPhone users like me. Most of the time I use Google Maps, and Apple Maps only when it's running automatically triggered by automatic features. Depending on the methodology of the research I can be considered user of both apps.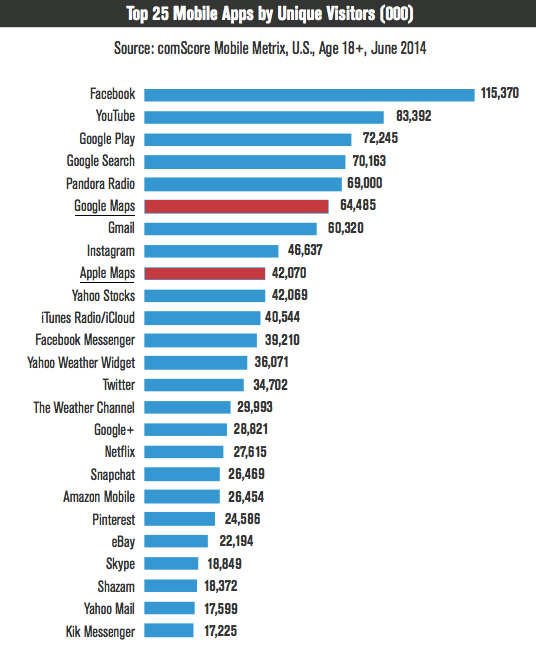 Knowing that estimated number of smartphone users in US is close to 160M, and assuming that the study counts only unique users, we can say that 67% of smartphone users use mapping apps. I must say that I'm shocked. Why would you own a smartphone if you're not using maps?
If you're interested take a look at the full report.
Source: GPS Business News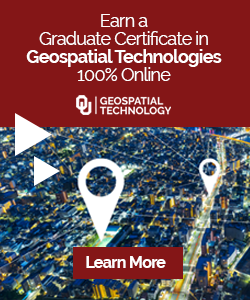 The community is supported by:

Next article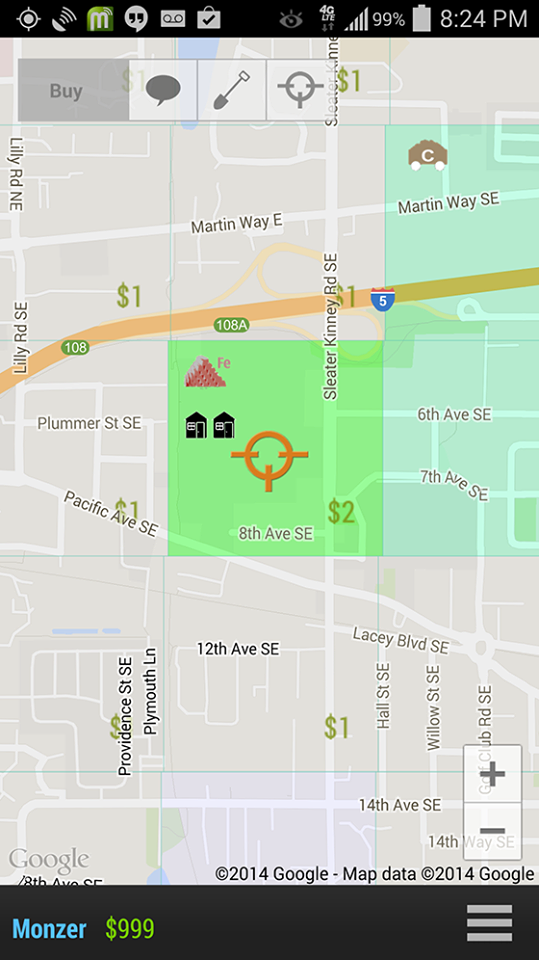 #Business #Featured #Ideas
GPS Tycoon – new addictive location-based game for Android
Over the years I've been testing several location-based mobile games but somehow zombie-themed apps like Please Stay Calm or QONQR were never my thing. I was pretty sure that my attitude towards these kind of gaming will always stay ambivalent. On the other hand I was always coming back with pleasure to old computer games from my childhood. They were never graphically impressive but they had a terrific gameplay experience.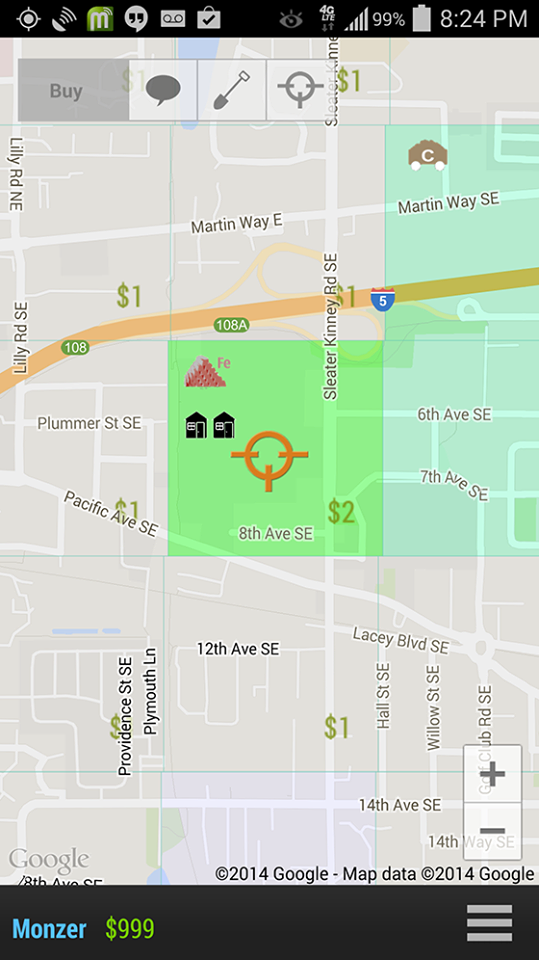 And that is the case of GPS Tycoon – the location-based game for Android which I came across few weeks ago. The game is not really beautiful, the interface is rough, some functions doesn't work properly and sometimes the servers are down but somehow once you start to play it you can't stop it. It's a combination of Warcraft, Civilization, and Risk but on a real-world map of your neighbourhood.
WHAT IS IT ALL ABOUT?
The rules are quite simple. Once you log in to the game (what's amazing you don't need to do it via Facebook;) you'll see Google Map with your location. The map has been divided into a grid of around 400×400 meters. Once your position is fixed on a grid cell you can buy it (you get $100 as a starting package). The land you own generates money, which you can reinvest in buying a new land, improving it or protecting your land from other players who may want to claim your territory. More cash and money you have the better. To buy land you need to physically be in a location (or your phone needs to think that you are at the location), so it means that in order to win you should buy a land wherever you go.
ACT LOCALLY, WIN GLOBALLY
What's cool is that there is a leaderboard where you can check what's the status of all players globally, so in a way you fight locally to buy as much land and possible but at the same time you compete globally for the best score. And this is where we come to the key point of the game. It gives most fun when you start to interact with other players. When you claim their land, when you leave them messages. Today there are a few hundreds of active users world-wide, so it's not that easy meet the land of other people. But once you do. It's a real fun:).
COOL OR NOT COOL?
After playing GPS Tycoon for some time I must say that it's really addictive. It can be also really annoying, especially when some features don't work, or when you're in a new location you would like to claim but there is a server error and you can't log in. Definitely the game requires a lot of polishing. The user interface needs significant improvements, some rules on building and buying extra inventory are not clear and the servers must stop crushing. But at the end, these issues will be fixed with time and the project is simply cool and we will definitely support it. Keep good work GPS Tycoon team!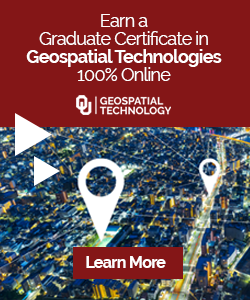 Read on