#Business #Ideas
The Challenges Facing Open Source GIS in 2018 and Boundless' Plans for the Year
Over the last few years, technologies like the Internet of Things, autonomous vehicles, and sensors are capturing information that has never been captured before, creating entirely new avenues for geospatial data collection. With self-driving cars and smart city initiatives becoming more of a reality, it will be imperative to understand how all the location information can be used to make more informed decisions. Additionally, traditional geospatial work is also experiencing a shift. Not just in visualization of the data itself, but we are also seeing a heavier emphasis on using GIS for analysis – we are using it to answer questions and make critical business decisions in a greater capacity than before. We are beginning to use analytical output to understand not only what happened in the past, but also to help predict and make smarter business decisions about what will happen in the future.
As large, established companies like Starbucks, Amazon, Monsanto, and PG&E continue to increase their use of geospatial technology, leading-edge startups like Boundless are emerging to serve them. Startups are able to recreate the traditional ways of doing things, without the constraints inherent in a bigger, established organization. Startups that can innovate and adapt quickly, but also harness the value that traditional geospatial sciences have delivered, will be leaps and bounds ahead of everyone else, as is the case with Boundless' partnership with Monsanto.
Craving more flexibility at a lower cost, Monsanto began using open-source GIS software from Boundless two years ago. Like most agricultural companies, Monsanto has traditionally licensed GIS to visualize crop performance and yield information on a map, and to process satellite imagery to understand where disease or blight might be occurring. But the proliferation in data volumes from yield monitors, precipitation sensors, crop health imagery and other sources meant Monsanto would have to buy more enterprise software licenses, which would be costly and unsustainable. Boundless allows Monsanto business analysts, agronomists and GIS engineers to pull information about soy, corn and other crops from sensor-fitted farming machines, as well images taken by satellites and drones. With this information information at their fingertips, Monsanto can predict the best place to plant crops, which is crucial information in the run-up to planting season.
Although these technological trends are making way for the rapid expansion of open source GIS, the industry does face some challenges – primarily, enabling more organizations to forgo proprietary solutions for open source options. A big contributing factor to this challenge is that software pricing has not followed the trend of hardware pricing. The price of hardware (servers, in particular) has decreased with on-demand elastic cloud infrastructure offerings (both on- and off-premise). However, proprietary GIS solution costs are only continuing to rise. And moreover, the ability to share licenses in a workgroup (i.e. concurrent use pricing) is now going away, only continuing to increase the individual costs to work with geospatial information. Many of our customers feel trapped with their current proprietary GIS systems, because they are not able to scale up and out. For scalability, the geospatial technology needs to be capable of being deployed in modern IT architectures.  This includes cloud infrastructure such as AWS, Azure, Docker, Cloud Foundry and Openshift, with an ability to automate elastic scaling using Chef or Puppet. Proprietary installers are not built in a way that allows for this type of massive scalability and deployment, which is why more users are transitioning to open source and Boundless. Moreover, the "pay per CPU core" mode of licensing is archaic – and meaningless in an elastic infrastructure – so GIS professionals and consumers are ultimately going to pay more for significantly less capabilities. Enterprises don't have to use traditional, expensive solutions; there are very robust alternatives in open source.
In 2018, we want to disrupt the status quo. Fortunately, the open source community is growing, and it's a force multiplier – we've seen it grow by leaps and bounds every year. Open source technologies have become essential for modern IT enterprises striving to gather, organize and connect the dots between the vast amounts of spatial data at our fingertips. Open source enables these organizations to harness limitless scalability to understand and solve emerging business challenges. IT departments already believe in open source.  We want to help other departments across organizations to understand and realize its value to solving future business demands.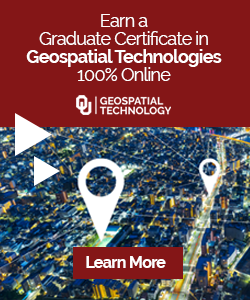 The community is supported by:

Next article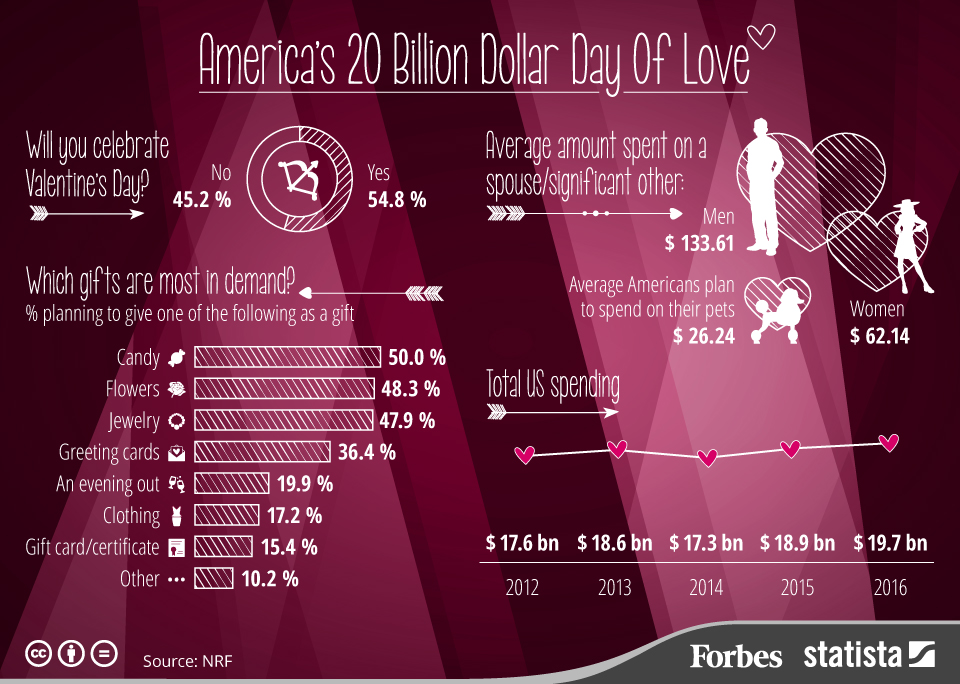 #Featured #Fun
Top 14 maps and charts that explain Valentine's Day
Every February 14, across the world flowers, chocolates and gifts are exchanged between loved ones, all in the name of St. Valentine. There are a number of Saints called Valentine who are honored on February 14. The day became associated with romantic love in the Middle Ages in England but the origins of the day goes back to Roman times when the fertility festivals where held all over Europe as the winter came to an end.
1. America's $20 Billion Day Of Love

source: Forbes
2. The most popular Valentine's Day Gift in the US in 2015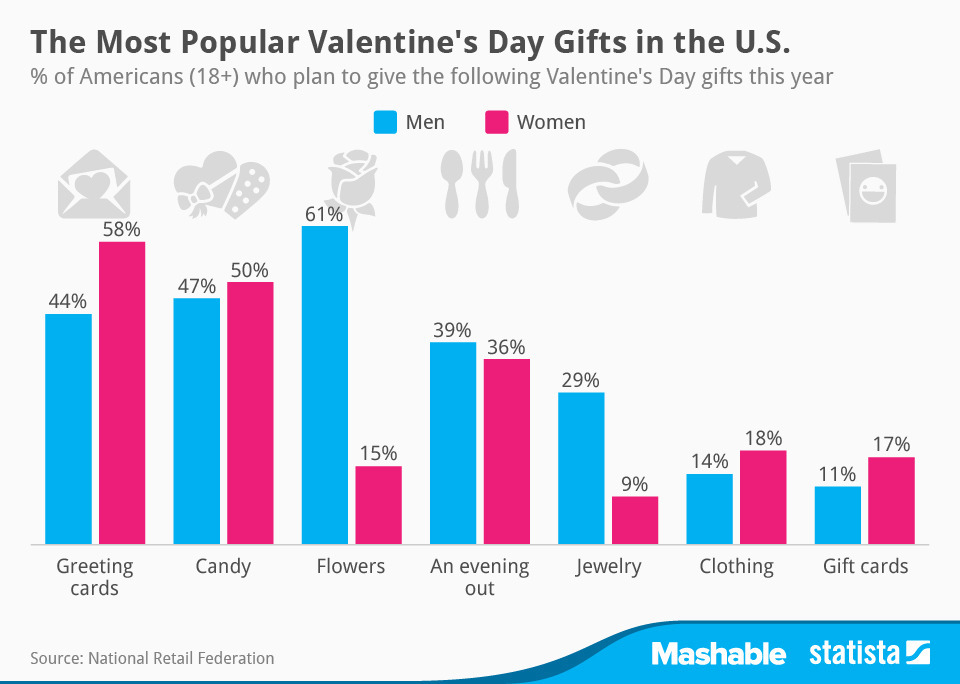 source: GoldenFleeceOnline
3. Valentine's day spending in the United States

source: Fundivo
4. Map Shows the Most Googled Valentine's Day Gifts in Every State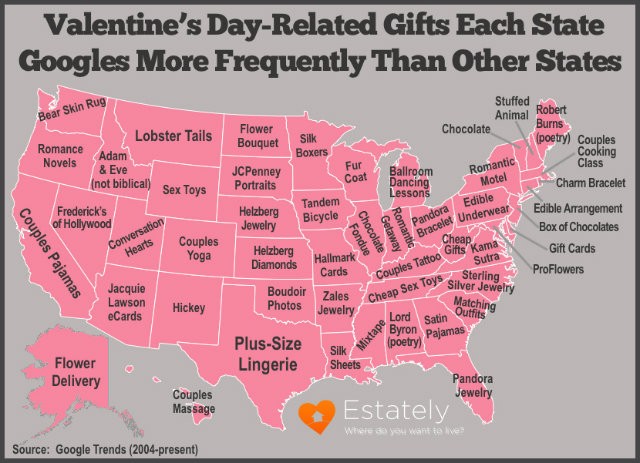 source: WideOpenCountry
5. Each state's most popular romantic comedy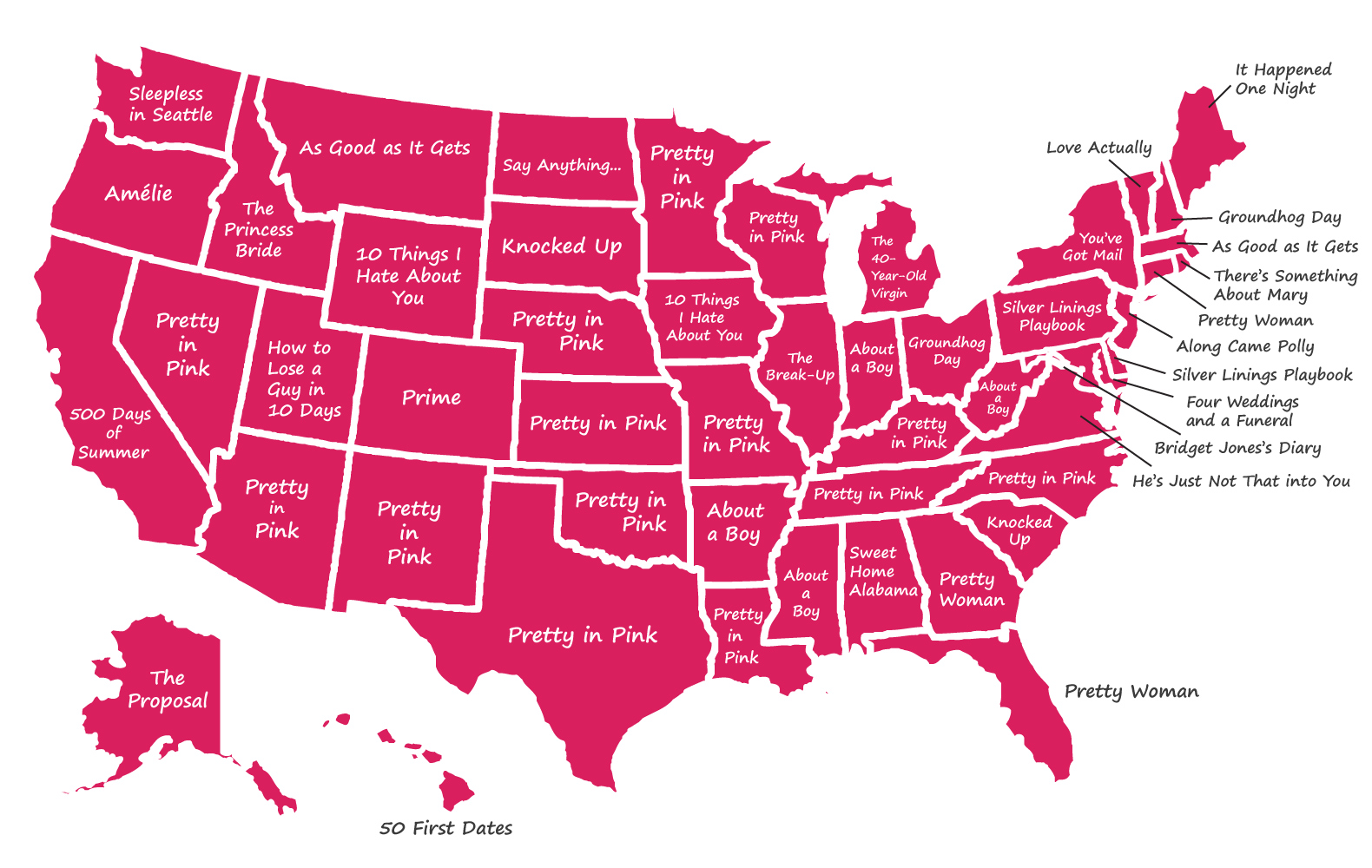 source: Seattle Times
6. What's the point of Valentine's Day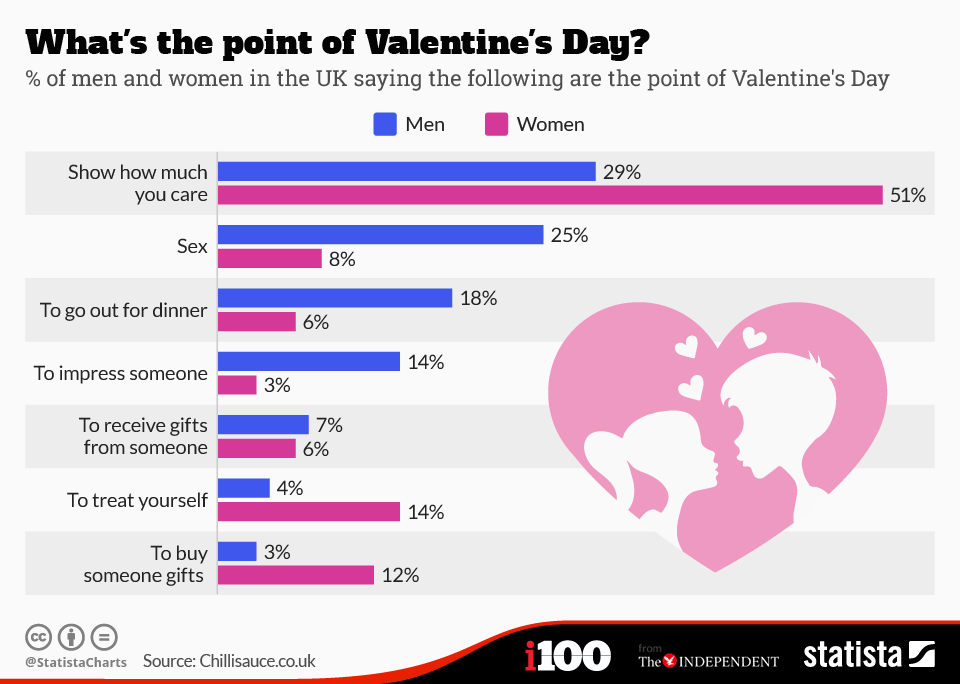 source: Statista
7. Valentine's Day by the Numbers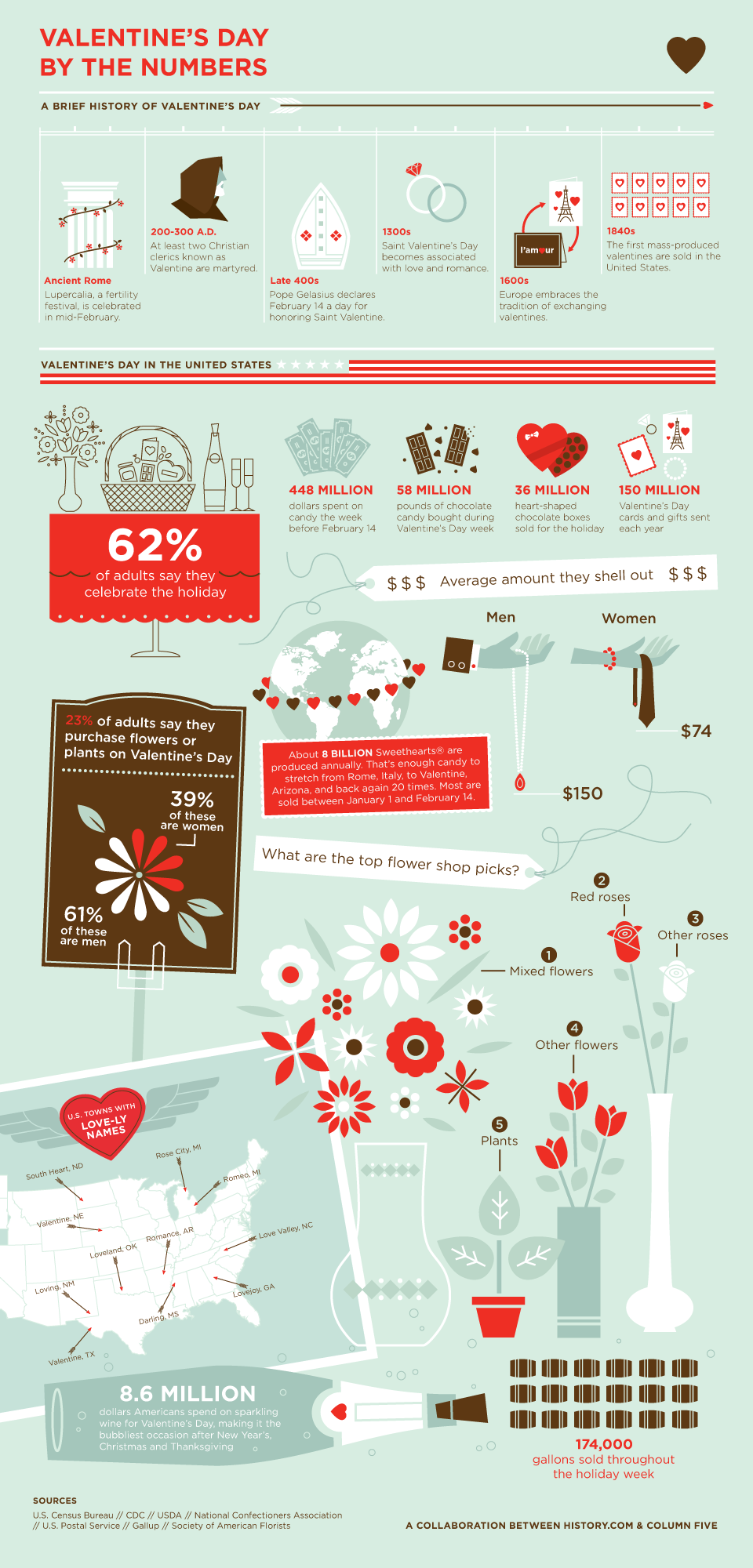 8. Valentine's Day Around the World
9. How to say 'I love you' around the world
source:  Charley Chartwell 
10. The geography of chocolate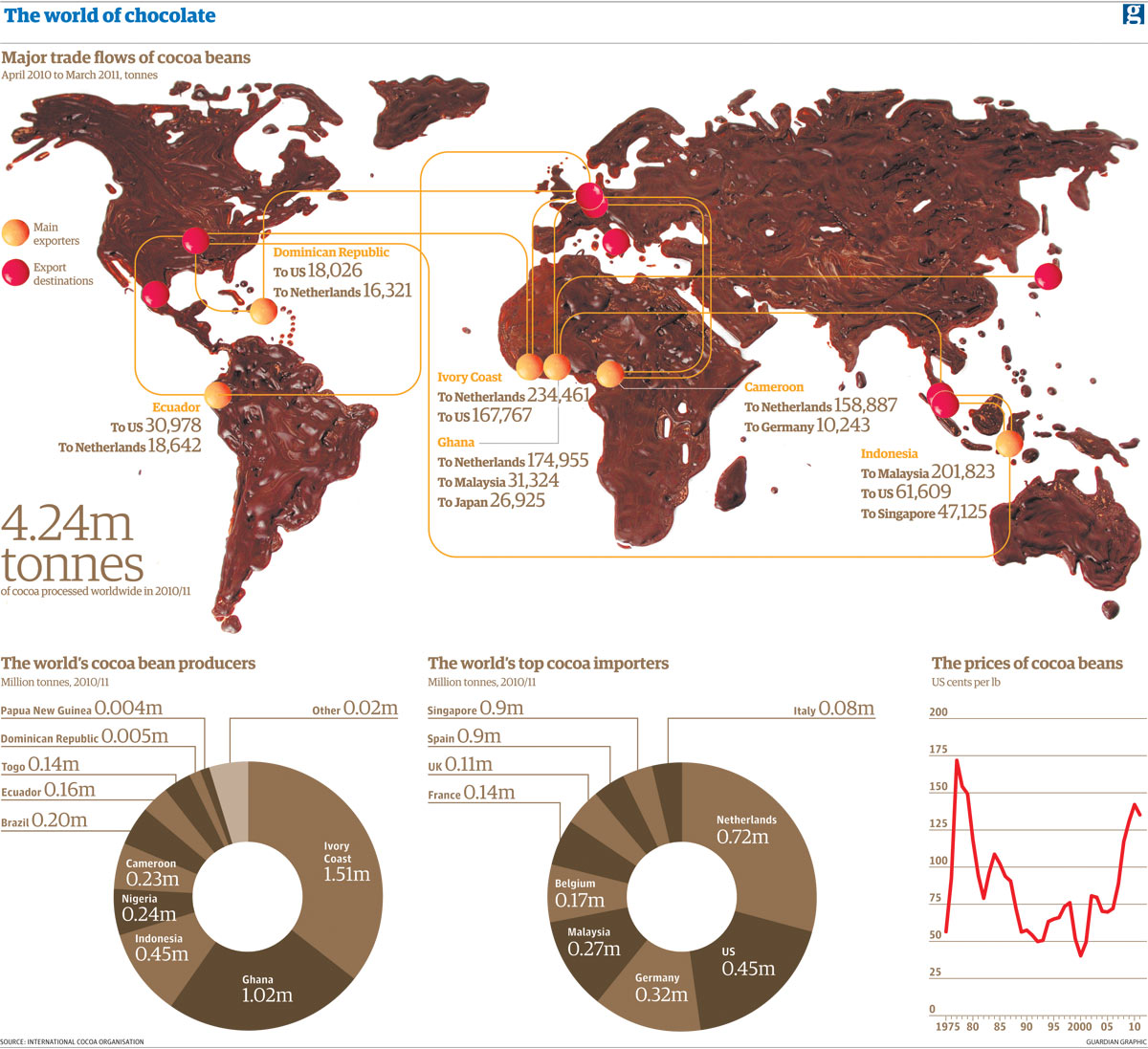 source: Guardian
11. Global flower production and trade map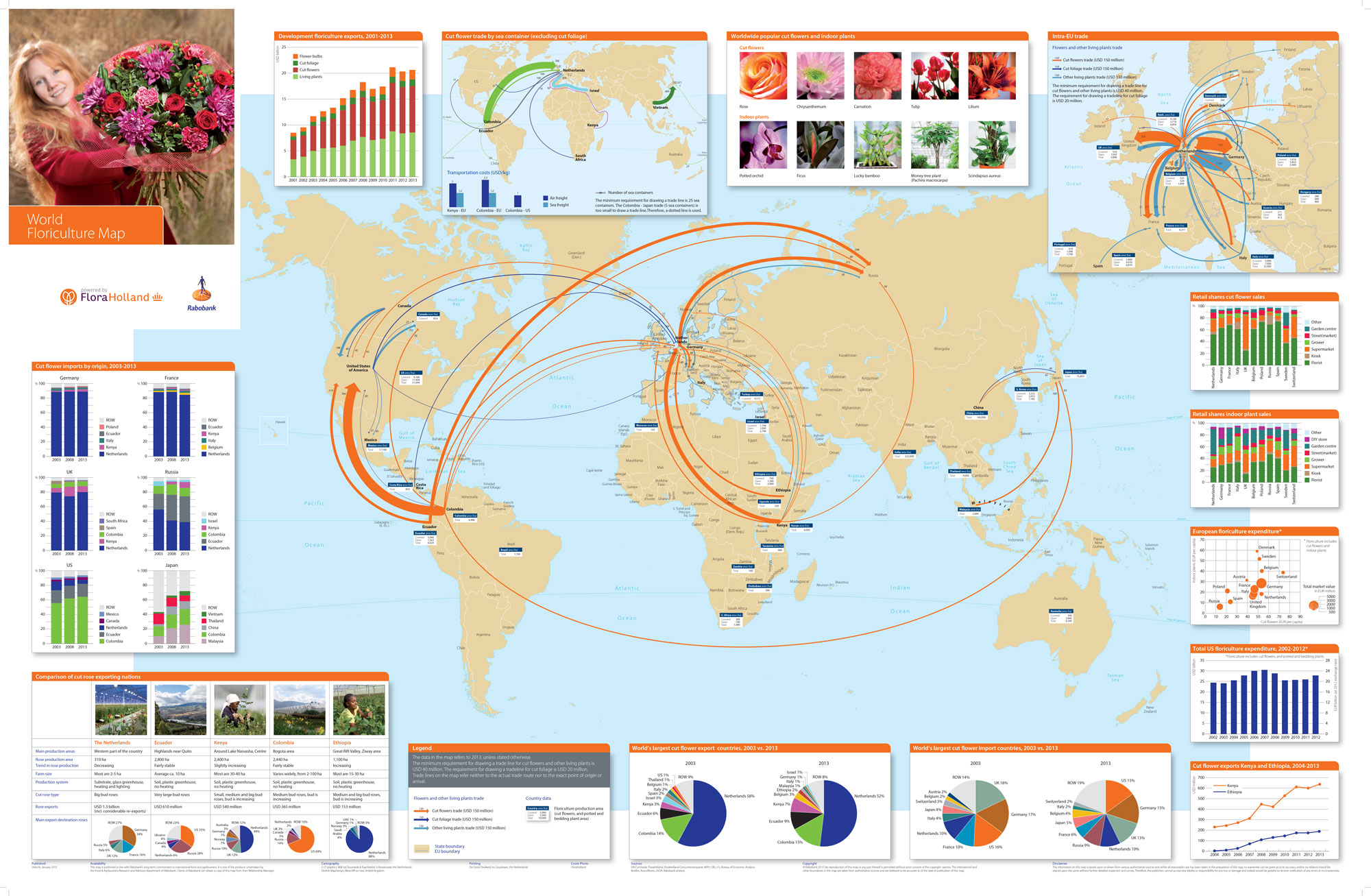 source: Rabobank
12. Most downloaded dating apps in 50 countries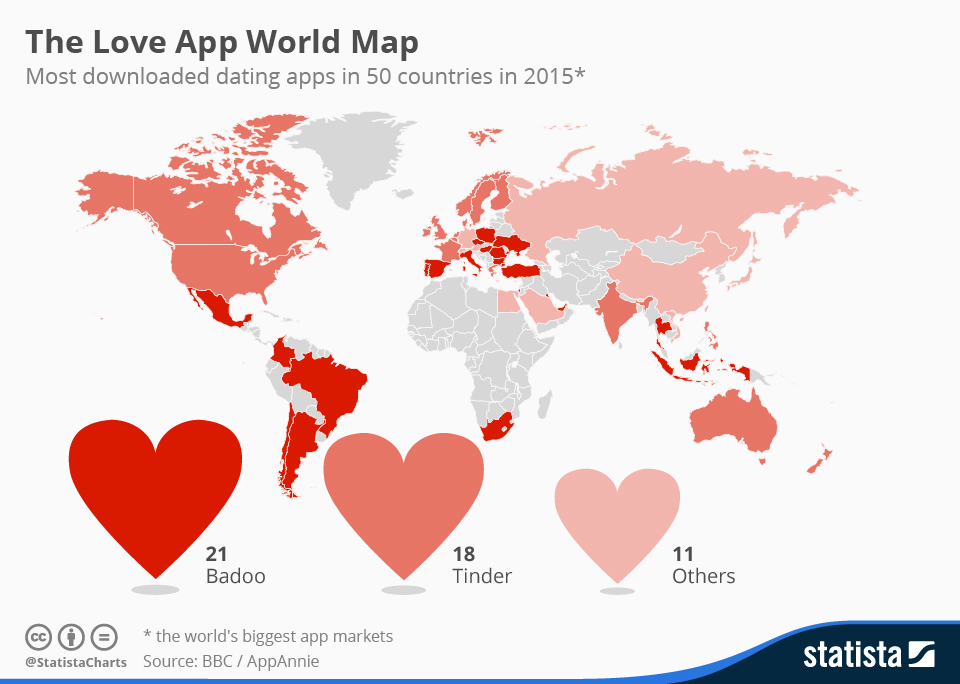 source: Agent Media
13. At What Age Do People Get Married Around the World?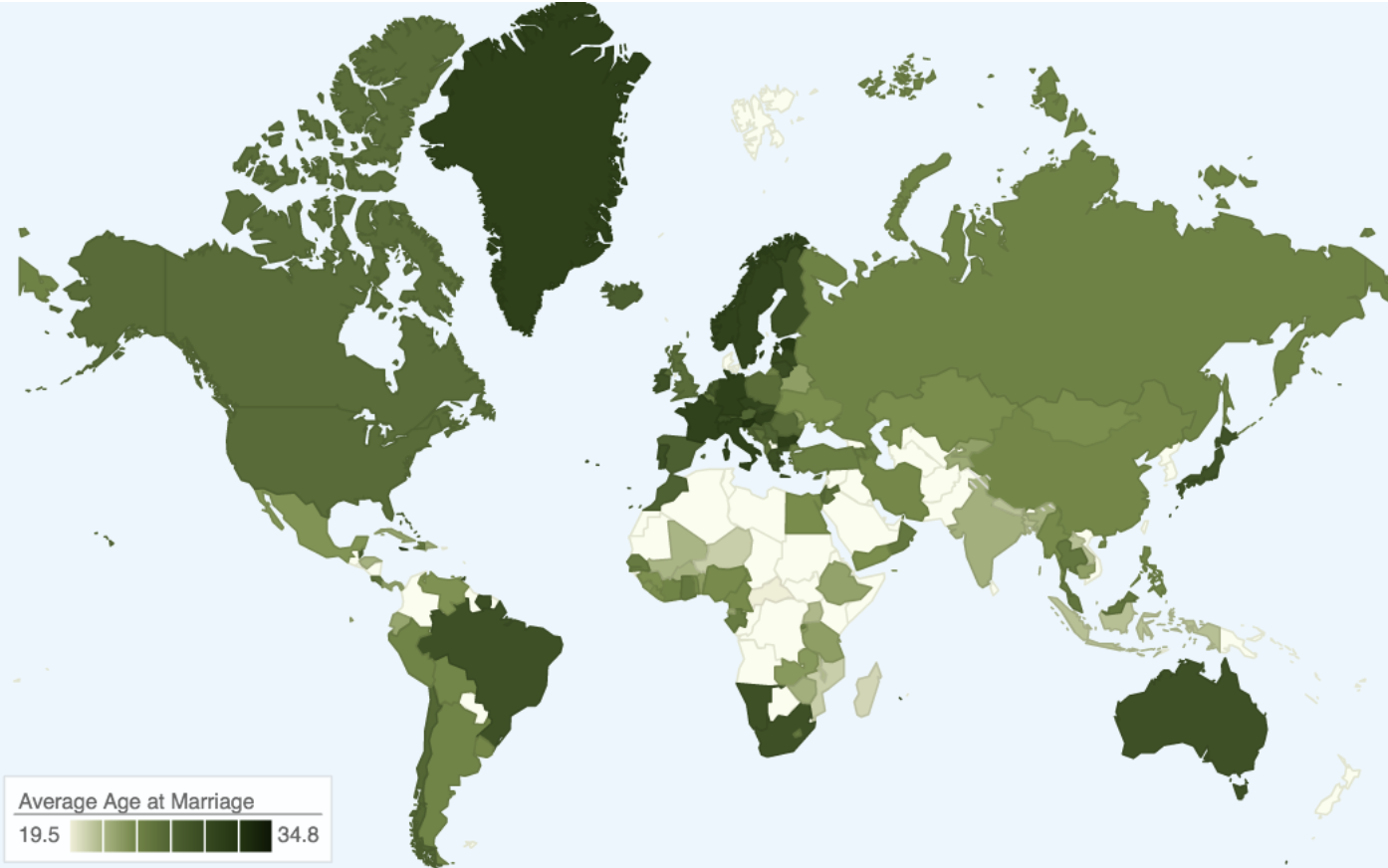 source: Pricenomics 
14. How Your Hometown Affects Your Chances of Marriage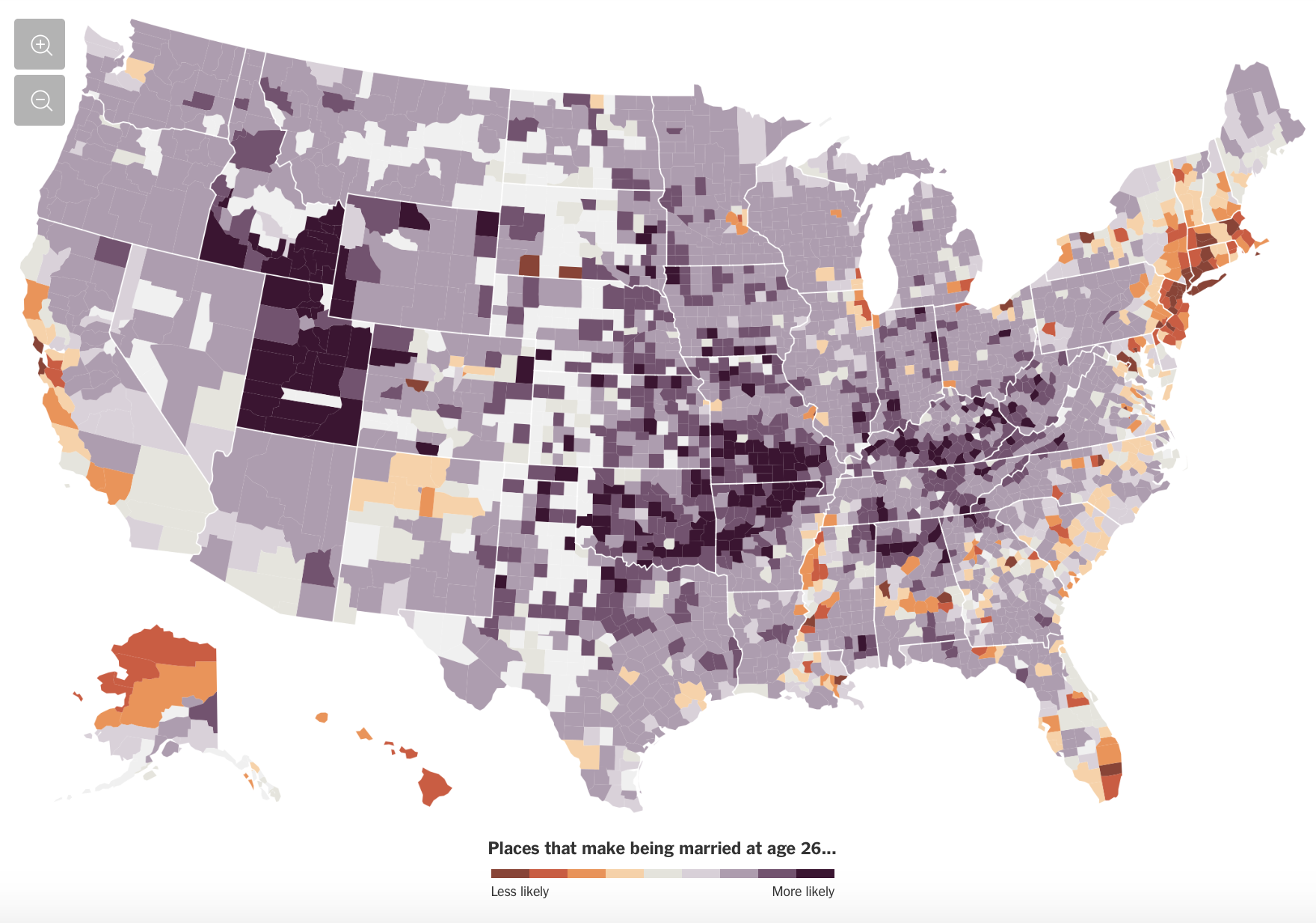 source: NY Times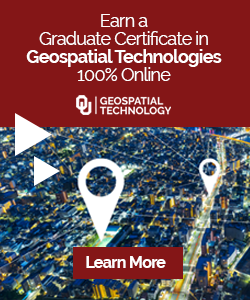 Read on