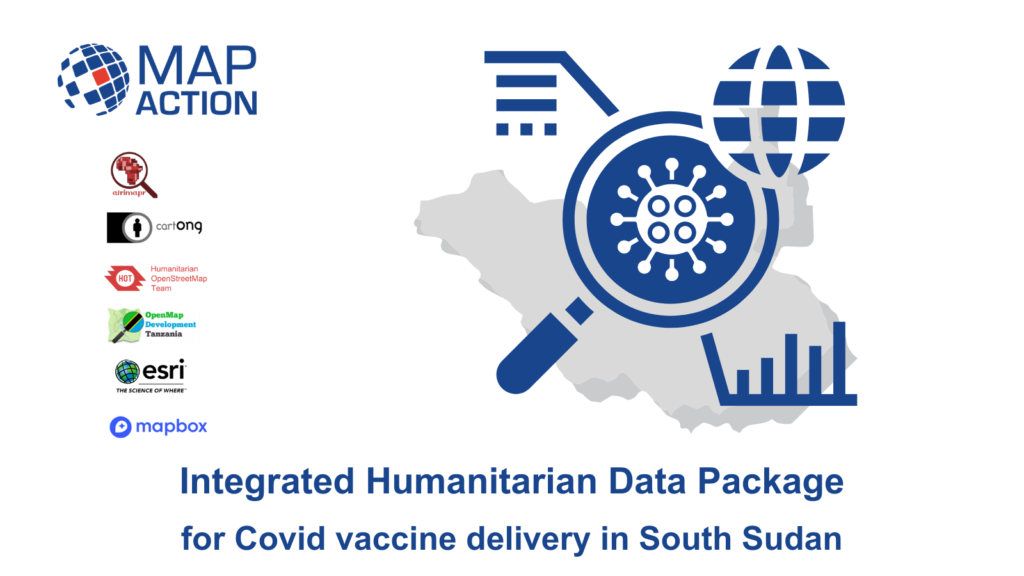 #Business #Environment #Featured #Fun #GeoDev #Ideas #People #Science
South Sudan data package to support effective and equitable Covid vaccine delivery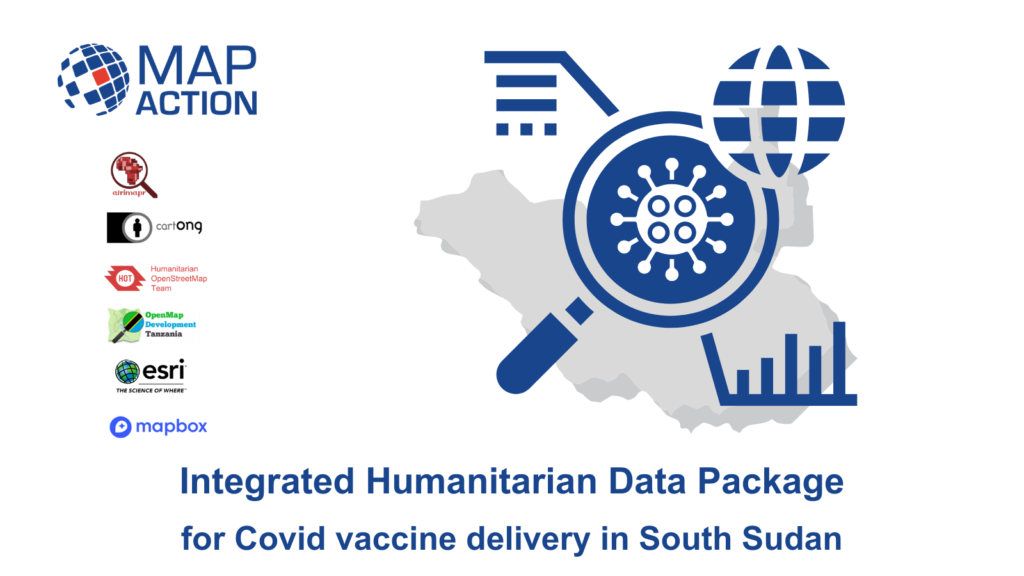 Covid-19 has been tough for us all and the development of Covid-19 vaccines is starting to offer a lifeline to the world. But, for many, especially those in the world's poorer countries, it's yet to make an impact. 
As part of the drive to provide equitable access to vaccines, international agencies involved in COVAX need to ensure that countries are ready to accept delivery and coordinate the roll-out.
With this in mind, humanitarian geospatial charity MapAction, with funding from the Calleva Foundation, partnered with expert geospatial colleagues from CartONG, OpenMap Development Tanzania, the Humanitarian OpenStreetMap Team, Afrimapr/ LSTHM, Mapbox and Esri, to create a novel concept called the Integrated Humanitarian Data Package (IHDP). This aims to give quick and easy access to key geographic data that underpins the planning and delivery of vaccination programmes. 
The single package contains not only selected data sets, but also information explaining the data ('metadata'), together with a set of GIS (geographic information system) and coding tools to easily develop situation-specific items such as maps and other graphics, depending on user-need. This will give organisations managing vaccine delivery in vulnerable countries a running start, once vaccines become available. 
Nick McWilliam, IHDP project lead at MapAction said,
"High quality mapping and data analysis are key to understanding how many people need vaccinating, where they are, and how and where the vaccines can be safely stored and delivered. We know that access to good data is a major issue in many countries. Even where data exists, it's frequently patchy and not in a format that is usable by most people, as well as lacking crucial information about the local context. The IHDP concept is intended to remove barriers to good information that are otherwise likely to hinder vaccine delivery."  
The pilot project focused on creating an IHDP for South Sudan, however, the lessons learned are applicable across many other countries where population information is often too poor for effective logistics.  
The IHDP is designed to be used by non-GIS experts with coordination and management responsibilities and ensures that they can easily use good quality data in a readily usable format. It's also designed to reduce the time and effort needed, removing barriers for responders so they can quickly understand and respond to often complex situations. 
The data produced is freely accessible via MapAction's Map and Data repository and also published on The Africa GeoPortal. 
"The COVID-19 pandemic created unprecedented demand for data in the humanitarian sector, but persistent data gaps remain. With every country in the world affected by COVID-19, the disparity in data availability in countries experiencing humanitarian crises became more clear."
The State of Open Humanitarian Data, 2021: Assessing Data Availability Across Humanitarian Crises. OCHA Centre for Humanitarian Data and Humanitarian Data Exchange
We are sharing the information and IHDP concept amongst the humanitarian community and other international agencies involved in the vaccine roll-out. 
We are currently undertaking an in-country visit to South Sudan so the team can meet with ministry personnel and other agencies who are responsible for distributing the vaccine to eligible people once available. This is a chance to demonstrate the tool and to gather feedback to enhance it.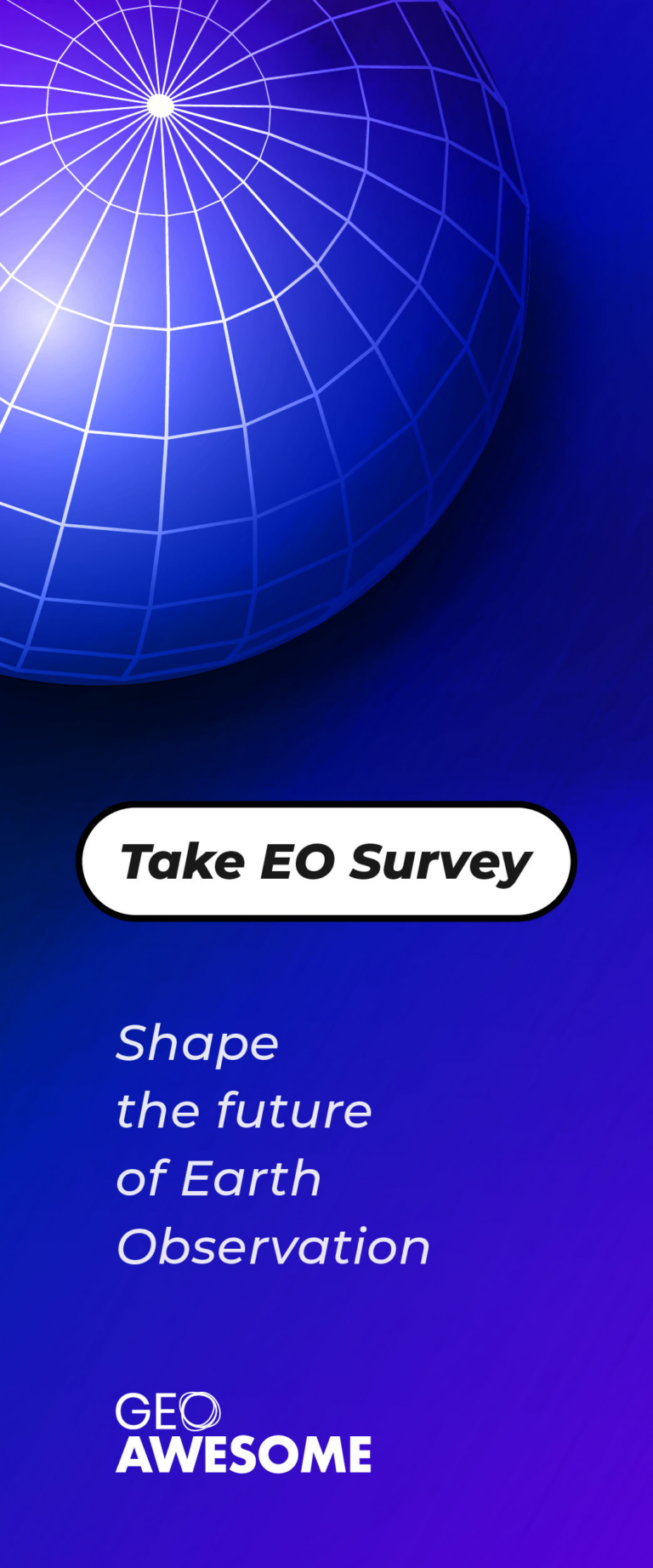 The community is supported by:

Next article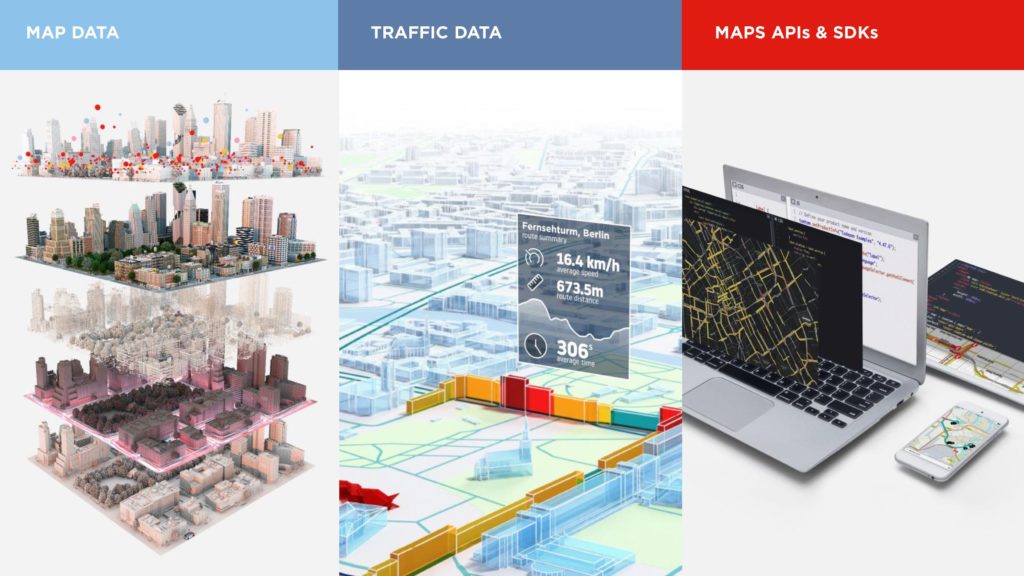 #Business #Ideas
What are the key barriers and challenges in achieving sustainability in Transportation and Logistics?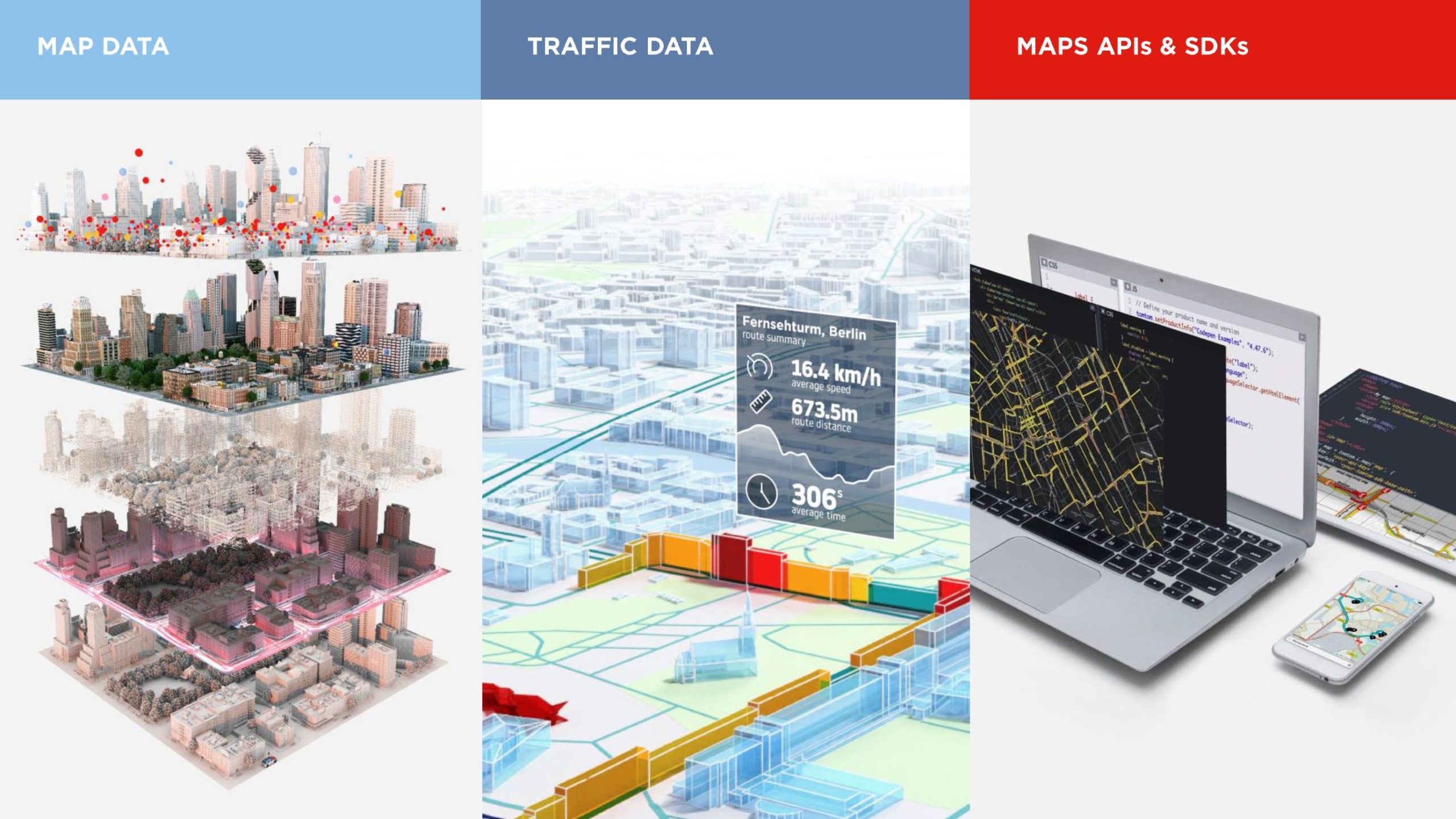 Transportation and logistics account for over a quarter of greenhouse gas emissions around the world and plays an essential role in the current climate crisis. Still, for many industry players, it is still hardly uncharted territory. Sustainable transportation and logistics aim to lower the ecological footprint of its tasks, such as CO2 emissions, noise pollution, and accidents. To achieve it suppliers must look for a balance between financial growth, environment care, and the health of society.
Many companies in the sector have set sustainability objectives but typically fall far short of their potential. At the same time, the environmental regulations are becoming more and more strict and transportation and logistics companies must make their tasks increasingly more sustainable to meet these regulations, net-zero commitments and improve their social responsibility to consumers.
During the recent Geoawesomeness Digital Meetup on sustainable transportation and logistics, we have invited four speakers representing different industry players to discuss the key barriers, challenges and solutions relevant for achieving the ESG objectives.
Our first speaker was Andrea Schön, Head of Business Sustainability and Customer Consulting from DB Schenker. Andrea shared some insights on ESG corporate strategy and roadmap to achieving carbon neutrality by 2040. She discussed challenges related to the introduction of various eco-products and services as well as barriers related to carbon reporting, carbon accounting and green fuels.
The second speaker was Maciej Starzyk, Vice-director from PwC focused on Transportation and Logistics. Maciej discussed top forces transforming transportation and logistics in the post-lock-down reality. He discussed ESG aspects and the role of technology and digital transformation in achieving the sustainability objectives.
Out 3rd speaker was Anna Nijhuis, Product Marketing Manager from TomTom who talked about the location technology aspect in the sustainability-driven supply chains. She discussed in detail the most relevant industry trends and technology solutions. She analyzed methods of mitigating some of the major urban logistics challenges including digitalization, drivers' shortage, congestion, emissions and infrastructure changes.
Our last but not least speaker was Roy Matalon, Head of Business Development
@Fernride. He analyzed teleoperations solutions and their impact on sustainability in Transportation and Logistics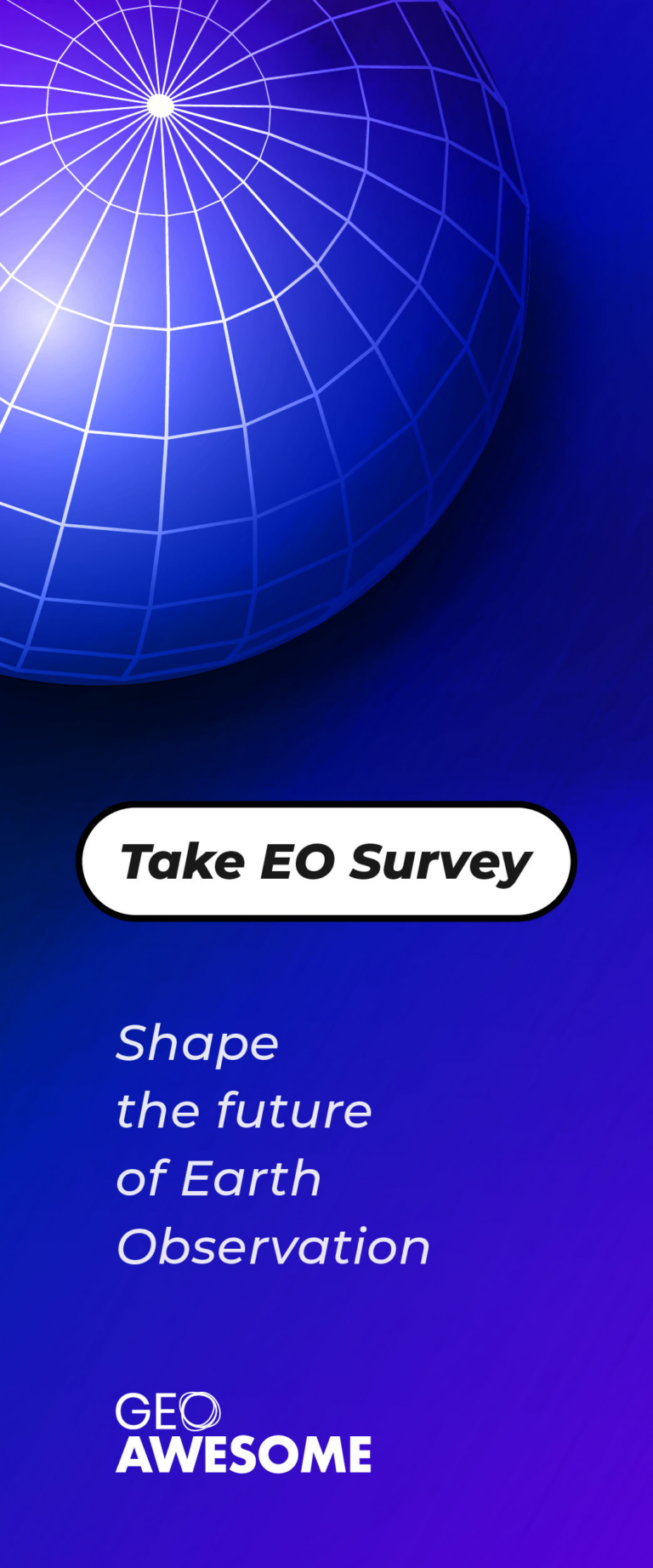 Read on