#People
OpenStreetMap community goes to Bangalore For State of the Map Asia 2018
ಬೆಂಗಳೂರಿಗೆ ಸ್ವಾಗತ!(Welcome to Bengaluru!) Bengaluru is all set to host State of the Map Asia this year. The conference is next week, November 17–18 at the Indian Institute of Management, Bangalore. This year, the event will bring participants from around the world to discuss challenges, learn, and celebrate many years of mapping together.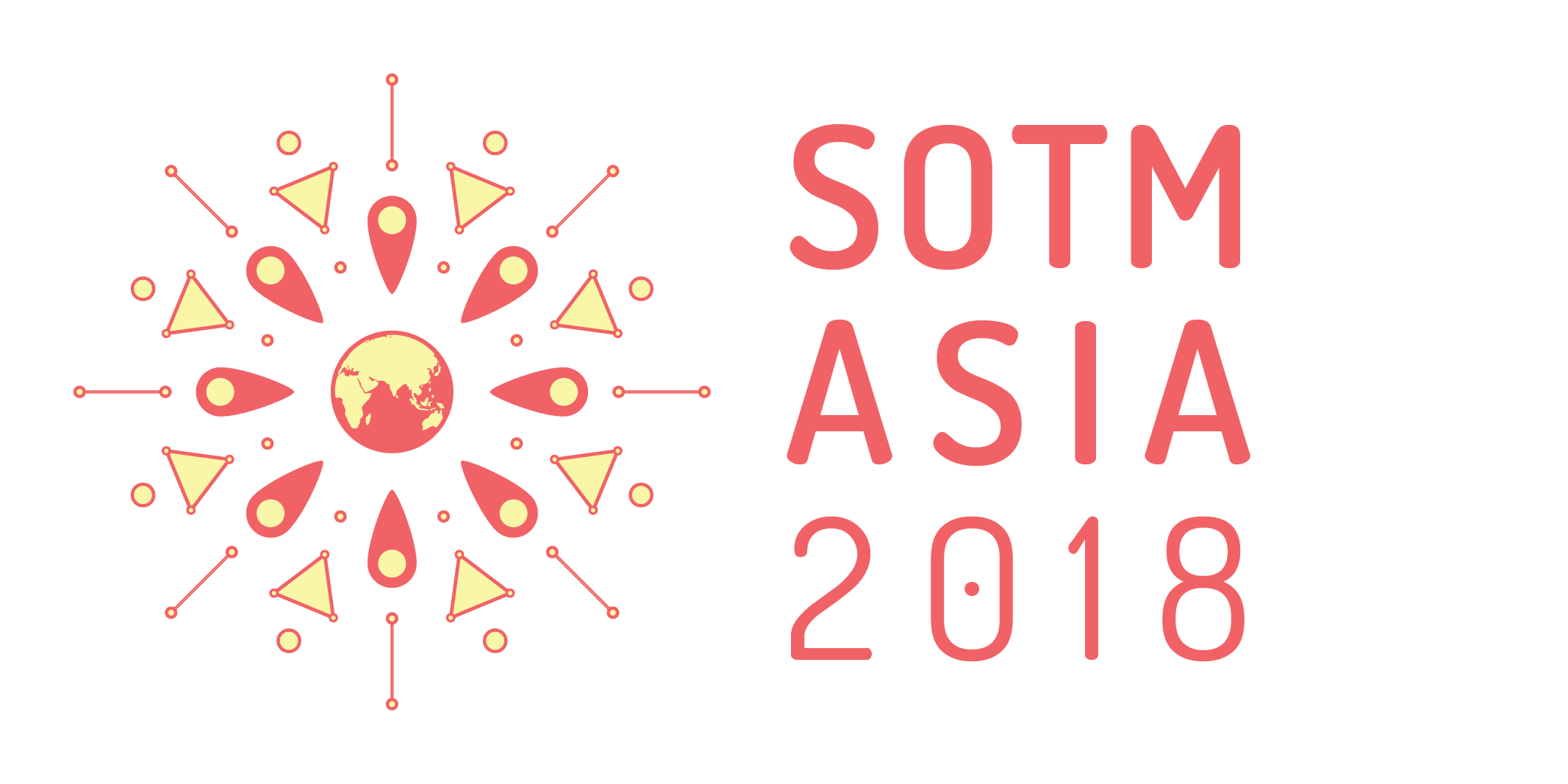 The conference features two full days of keynotes, talks, workshops and a space to showcase your projects. If you're new to OpenStreetMap, look out for the workshops and meet the community to dive in. The program is published and registrations are open now!
Catch all the action on Twitter, Instagram or drop us an email at stateofthemapasia+enquiries@gmail.com for questions.
The community is supported by:

Next article
#Bez kategorii
Meet the panelists – Top 100 Geospatial Companies and Startups
We are super excited to announce more details regarding the panel that will help us update the popular Top 100 Geospatial Companies and Startups list that Aleks first published back in 2016. Without further ado, we are pleased to introduce our panelists.
P.S: if you are interested in helping us with this, do let us know. Here's the email address where you can reach us.
---
Denise McKenzie
Denise is the Head of Outreach for the Open Geospatial Consortium better known as OGC. She joined the organisation in 2012 after 12 years with the Victorian Government (Australia) working in areas of strategic policy, collaboration and innovation. In OGC she oversees the global Communication and Outreach Program, Alliance Partnerships such as representation at the UNGGIM, is a board member of the AGI in the UK and recently became a member of the advisory board for the Location Based Marketing Association.
---
Rohini Swaminathan
Rohini specializes in applications of geospatial information technology for disaster risk reduction. She currents works as an international consultant for the World Food Programme, acting as a GIS focal point at WFP HQ to provide support with analysis, mapping and publications for Integrated Context Analysis (ICA) combining natural hazard, food insecurity and socio-economic indicators. Previously, Rohini has worked with DEVELOP, part of NASA's Applied Sciences Program focusing on applications of satellite remote sensing for environmental management, especially in developing countries.
---
Katie Decker
Katie is the Community Manager for the Esri Startup Program, a three-year, no-cost program that gives emerging businesses the tools to build mapping and spatial analytics capabilities into their products. As Community Manager, Katie enables hundreds of startups to successfully leverage Esri's technology and global business network. She also helps to foster their collaboration with a wide array of organizations and industries such as – local, regional and national governments, utilities, transportation, natural resources companies, commercial organizations, and more.
---
Miriam Mapanauta
Miriam is co-founder of projects based in Mobile Applications and Location Intelligence technologies and Geochicas initiative where she promotes more women participation and knowledge sharing in the Geospatial spaces. For the past years Miriam has been highly involved in promoting OpenStreetmap and Humanitarian OpenStreetMap (HOTOSM) increasing the participation of the community in Mexico and LatAm by giving workshops, conferences and coordinating efforts among Open Data key players. Currently she is involved in Open Data, Autonomous vehicles and data analysis initiatives.
---
Paula Juliá
Paula Juliá is COO of Geographica. As COO of Geographica , Paula brings location intelligence to the biggest companies in the world, tailoring custom solutions for them and understanding the problem they need to solve within their businesses. In addition, she is also the public face of the company, helping them scale-up for the next level. She has been building products and solutions for over 10 years now and strongly believes in the power of geography.
---
Paula Fortuny
Paula is a Geospatial Engineer and works as Product Manager at Leica Geosystems in Switzerland, focused on innovation projects for imaging laser scanners. 
Before joining Leica, Paula was involved in several international projects, from photogrammetric projects, GNSS data processing and quality control to the development of applications and services for drones.
Passionate about technology and innovation, she is particularly enthusiastic about 3D reality capture. 

S
he
 is 
committed to the empowerment of women in STEM and leadership roles.
---
Aleksander Buczkowski
Aleks is the founder of Geoawesomeness and works as a Senior Manager for Drone powered solutions at PwC.
Aleks also serves as an independent expert to the European Commission performing advisory activities in the area of geospatial, mobile and IoT technologies undertaken under thescope of the EC instruments for funding research and innovation in Europe. 
As a son of a professor of cartography, Aleks was surrounded by maps all his life and they are a part of who he is. He is passionate about creating a platform for geogeeks to share their interests in geospatial technologies with a local point of view.
---
Muthukumar Kumar
Muthu is the managing editor for Geoawesomeness and works as a GNSS engineer at Trimble where he is working on real-time GNSS corrections (RTX) for automotive applications.
At Geoawesomeness, Muthu is responsible for various outreach and community building activities including GeoTrends and The Next Geo. He deeply cares about promoting the spirit of entrepreneurship and innovation in the geospatial industry and has been focusing his energy on building a network of companies, investors and people.
---
Alex Wrottesley
Alex heads up Geovation – a ground-breaking location data lab backed by Ordnance Survey (OS) and HM Land Registry tasked with identifying and supporting innovative new businesses that use location or property data.  Prior to joining OS Alex built a career launching media and technology businesses in the UK, Spain, Russia and Indonesia. At Geovation he combines his experience of startups, geospatial and digital media to help the next generation of entrepreneurs realise their ambitions.
---
Sajjad Anwar
Sajjad is a developer and project strategist at Development Seed, building tools to improve their partners work with geographic data. He's a member of Humanitarian OpenStreetMap Team. Sajjad cares deeply about the impact open tools and data have on governance and development. Previously Sajjad helped build Mapbox's data team and led products for mapping and validation.
Sajjad has experience building platforms for natural resources monitoring and data infrastructure for large scale accountability initiatives.
---
Alberto Santos Estévez
Alberto is currently Digitizing Real Estate as the Founder/COO at uDA (AI – BigData Company): Involved in Product Management and Operational affairs. Entrepreneur that loves transforming Crazy ideas into real and scalable Business by using tech and especially Geospatial Technology. Ex MD at Directions Magazine Spanish & Geospatial Training Spanish.
---
Louis Debatte
Louis Debatte is responsible for Product Marketing at TomTom Enterprise. After a few years mapping the African continent, Louis is now based at TomTom's headquarters in Amsterdam where he scouts the markets for new trends in the fields of smart mobility, location analytics and GIS and helps defining the location technology that these use cases require.
If you are a map geek and a mobility freak too, you can reach out to him on Twitter @ldebatte
---
Iyke Maduako
Iyke is a Geospatial Data Scientist with more than 10 years experience in Geospatial and complex network analytics.
Ikye's current area of research and practice includes Machine/Deep learning on Graph, Geospatial Artificial intelligence, Knowledge Graph modelling and analytics.
---
Javier de la Torre
Javier de la Torre is CEO of CARTO. One of the pioneers of location intelligence, Javier founded the company with a vision to democratize data analysis and visualization. Under his leadership, CARTO has grown from a groundbreaking idea into one of the fastest growing geospatial companies in the world. Javier is passionate about all things data and its potential to improve the way we make decisions in our world.
---
Will Cadell
Will Cadell is the founder and CEO of Sparkgeo, a geospatial partner for some of the biggest brands in technology. Since starting Sparkgeo, he has been helping startups, large enterprises, and non-profits make the most of location and geospatial technology.
With an academic background in Engineering and Remote Sensing, Will has worked in the government science, municipal, resources and technology sectors turning data into value. At Sparkgeo, Will leads a distributed team of geospatial experts, solving interesting problems at web scale and providing geospatial advice to unicorn Startups and Fortune 500 companies alike.
---
Steven Ramage
Since 2016 Steven Ramage has been leading global stakeholder engagement and external relations for the Group on Earth Observations (GEO), an intergovernmental partnership promoting the value and usefulness of Earth observations (EO) for research, policy, decisions and action.
Steven worked in the private sector for 20 years before he started consulting to the World Bank and the United Nations in 2012. He tweets as @steven_ramage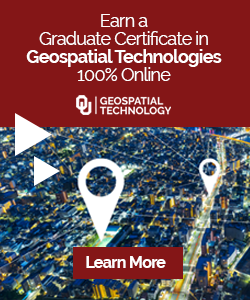 Read on