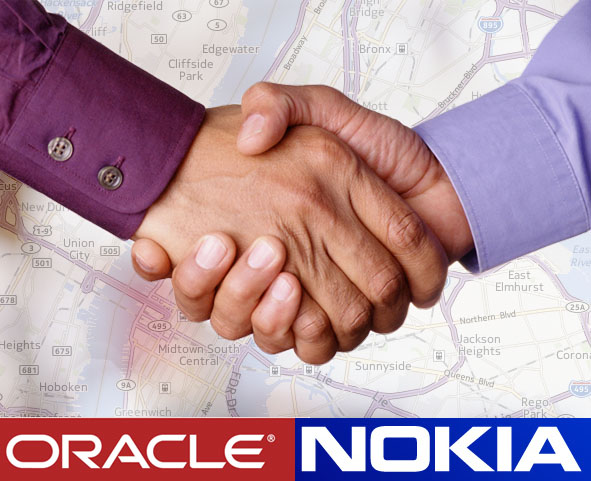 #Business
Nokia & Oracle Team On Mapping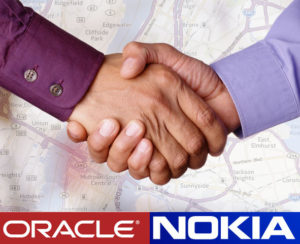 Yesterday Nokia announced a deal with Oracle which will give their customers and developers possibility to use Nokia Location Platform. This is a big step forward for Nokia as it might be seen as a route to significantly expand Nokia's mapping services to corporate world. Nokia needs it. Starting from 2007 when it acquired Navteq for unbelievable $8,1 bln Nokia is building their value on the consumer market: Free navigation on all Windows Phone 8 devices, as well as deal with Groupon, Amazon and Yahoo.
What is Nokia actually providing to Oracle
Oracle is a huge provider of enterprise solutions so it could help the Finnish handset maker to introduce its mapping technology to a new channel of users. As part of the deal with Nokia, Oracle has developed an integrated link between its Fusion Middleware MapViewer and the Nokia Location Platform. Fusion Middleware MapViewer is a J2EE service for rendering maps and creating mashups using location data, according to a statement. Enterprises that want to take advantage of the integration and use NLP in Oracle applications will first have to license it from Nokia.
It might be something important
Integration of smartphone location to Enterprise Resource Planning system, or advanced location-aware Customer Relationship Management could be something innovation, cool and bringing more value that Google Maps API – Nokia's direct mapping competitor. This proves that it the importance mapping will play in the grand scheme of things very soon.
source: Wall Street Jurnal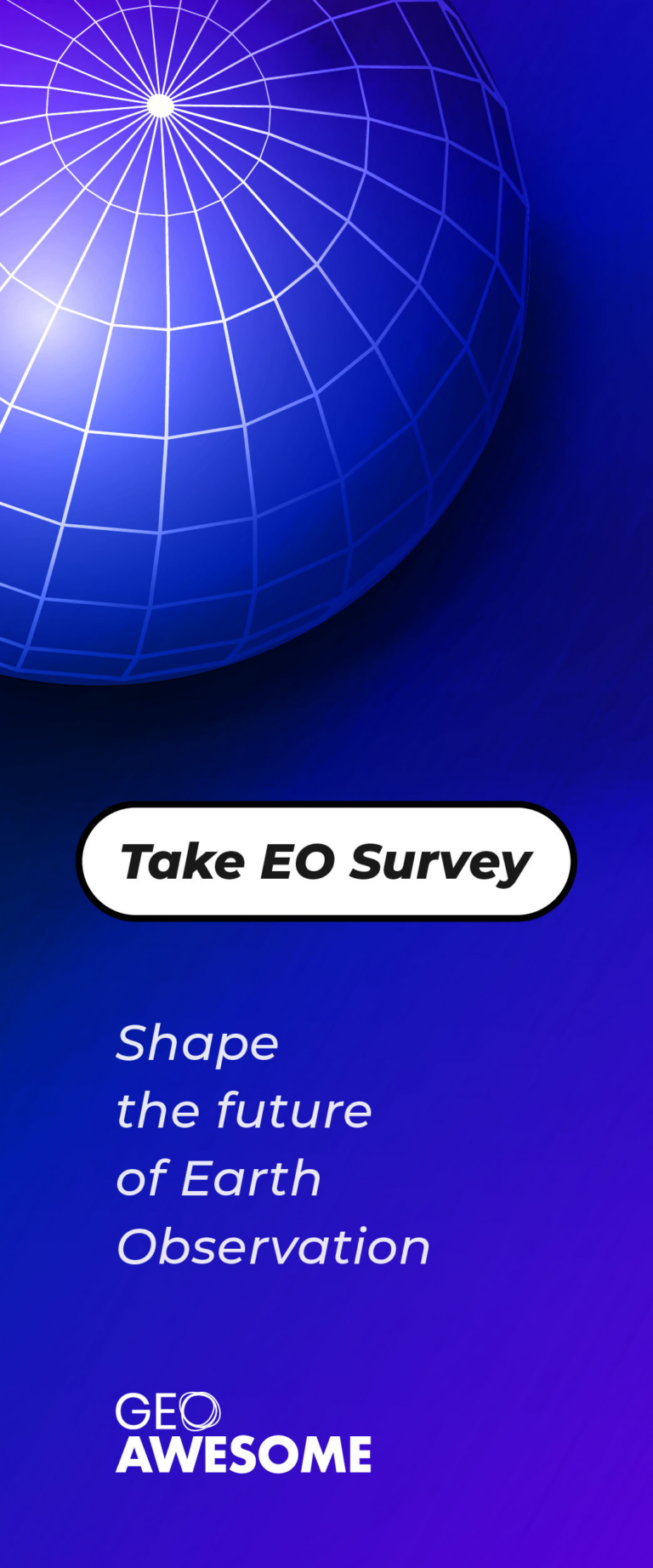 The community is supported by:

Next article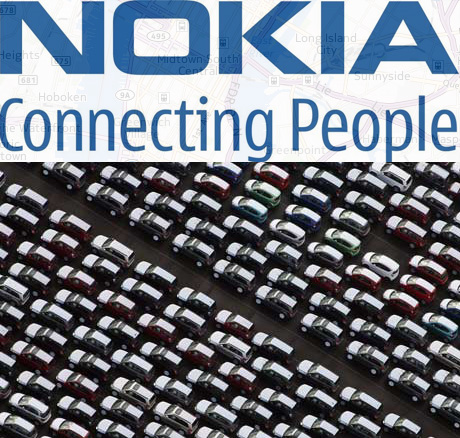 #Business #Ideas
Nokia Parking Will Help You Find And Pay For A Spot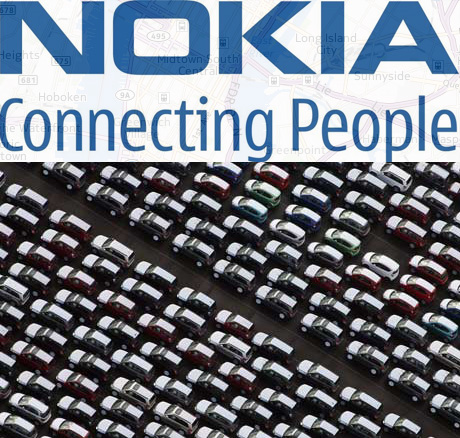 Earlier this year Nokia officially stated that Location-Based Services are its way to come back to game. What they did at Nokia was to create really good API called Nokia Location Platform which is based on their Navteq geo-database (Nokia acquired Navteq in 2007 for $8,1 bln). Now they are adding some extras that can really make a difference.Nokia Parking is a service (not an app) which will be given to 3rd party developers, so in other words you will not get a Nokia Parking app, you might get a Windows Phone app from start-ups in our city that is using Nokia Parking in the background.
How does it work?
Basically it uses your smartphone location to determine all available parking spots around you. Parking garages have information about their size and other parameter like minimum heights (which might be important if you're driving SUV). The app is as well suppose to track in real-time available free parking spaces but to be honest I have no idea how could it work properly on bigger scale.
Paying for parking.
Actually the coolest feature is linked with parking payments. When you finally park your ride you can just tap a button on your phone and start paying for the spot. Or, if you're using the service on something like a 3G-connected navigation unit in your car, the car itself could automatically start and stop payment parking based on its location. Afterwords you can have access to payment information and create some simple reports.
Cool and easy. The service will be tested in Europe starting from November 2012. Check out the Engadget video with the service hands-on:
source: Engadget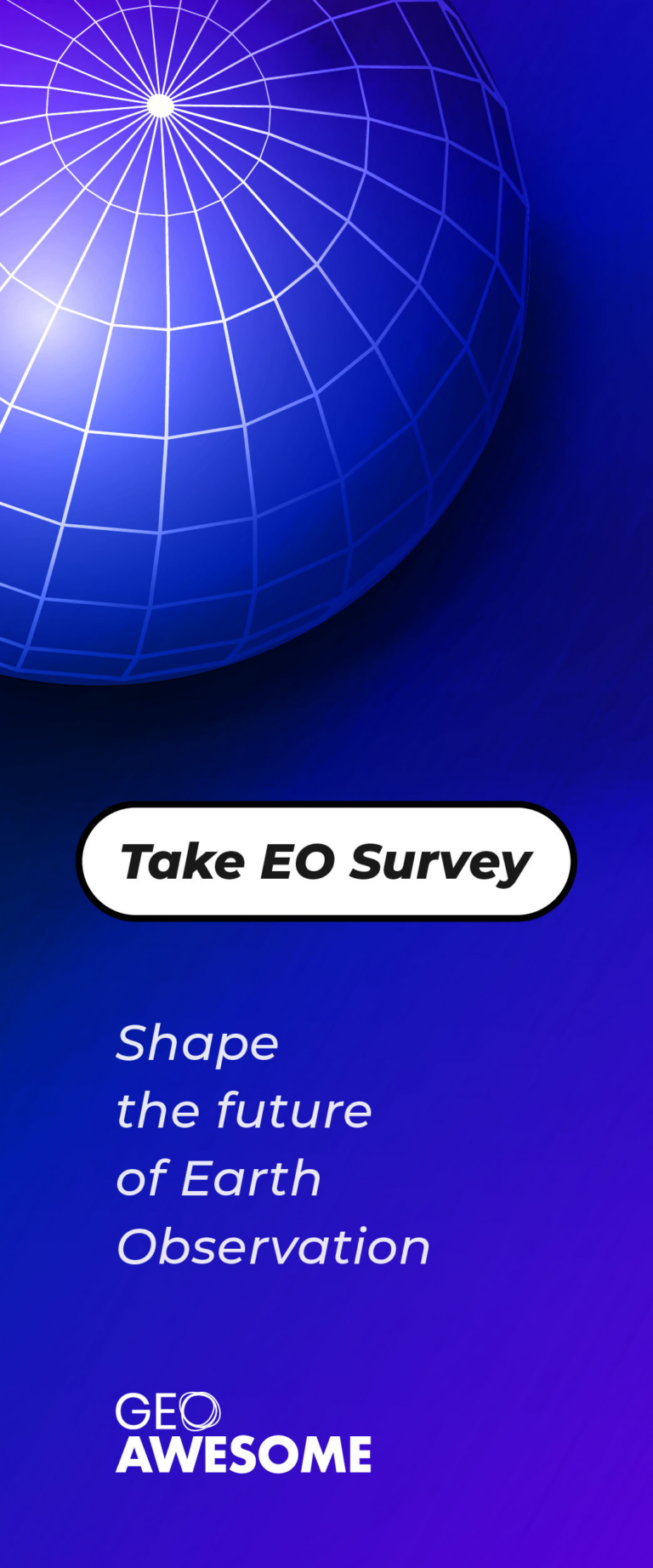 Read on