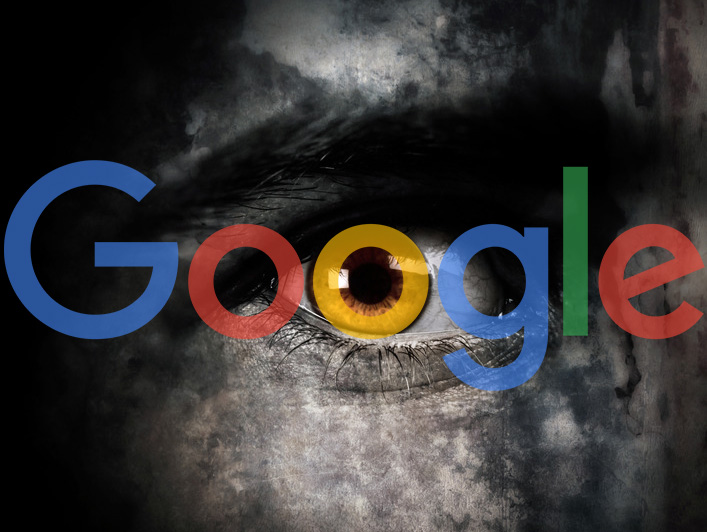 #Business #GeoDev
New Maps feature shows that Google tracks your every move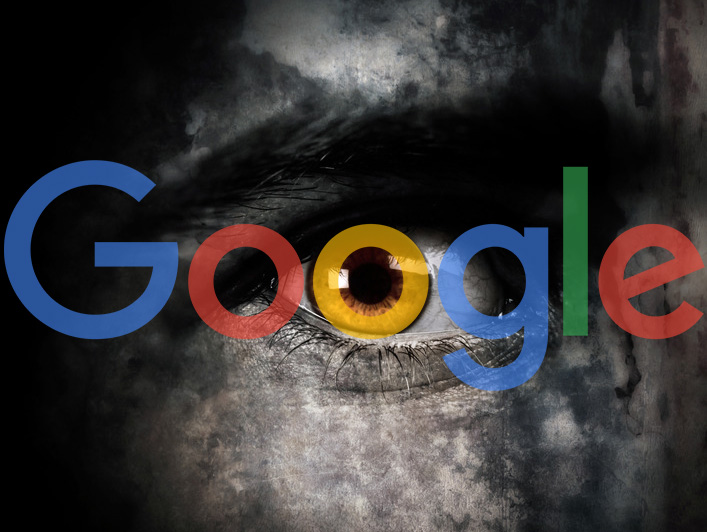 Most of us are aware that Google collects plenty of data about each internet user. We just don't realise how much data it actually is and what the company does with it.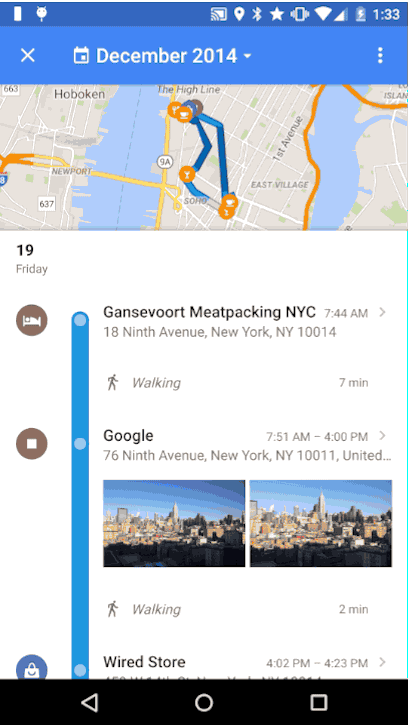 Google Location History is service that allowed to visualise your exact path on Google Maps of the last hour, day, week, month or even a year. The website was quietly existing for couple of year already but Google didn't really advertised it. Until now. Few weeks ago Google rebranded it to Google Maps Timeline and added as a feature to Google Maps.
Google says that Timeline will help you to add spatial layer to your memories. In my opinion what it actually does is to show users that Google not only stores the information about our whereabouts but also deeply analyses it. The website clearly shows that Google analyses when and where your smartphone was. It knows that if you stay in a particular location everyday from midnight to 5am it's most likely you home. Similarly it knows where you work. Based on your travel GPS patterns Google also knows if you commute by public transit, car or bike. By linking your longer stays to particular locations it knows where and how long do you shop or work-out. Moreover if you're also using Google Photos, the company will link your pictures to a specific day and location.
It's a lot of contextual data analyzed with a single aim – to make you click on the ad displayed you by Google.
But the location is of course one of the contexts. In fact there are a lot of other Google services which show that the company is carefully tracking your online activity. Google search history knows what you searched for and on which ads you clicked. The YouTube watch history lists all videos that you've ever watched on YouTube. YouTube also stores all your queries. Moreover Google has access to list of all devices that ever assessed your Google account. Google also lists an overview of all Google services you use in the Google dashboard. Finally all this information is combined and analysed to create your Google Ads profile.
With Google Maps Timeline Google is clearly trying to be more open. For many it might be just more scary…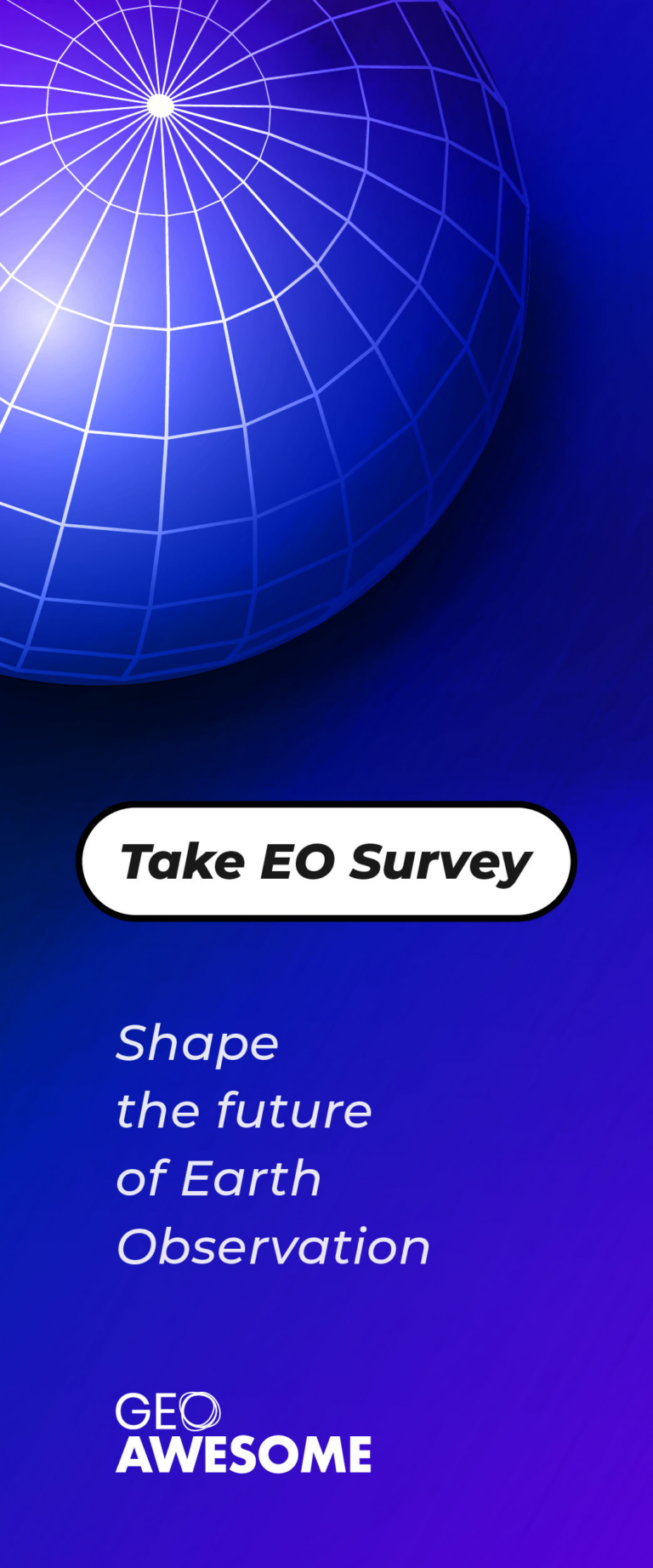 The community is supported by:

Next article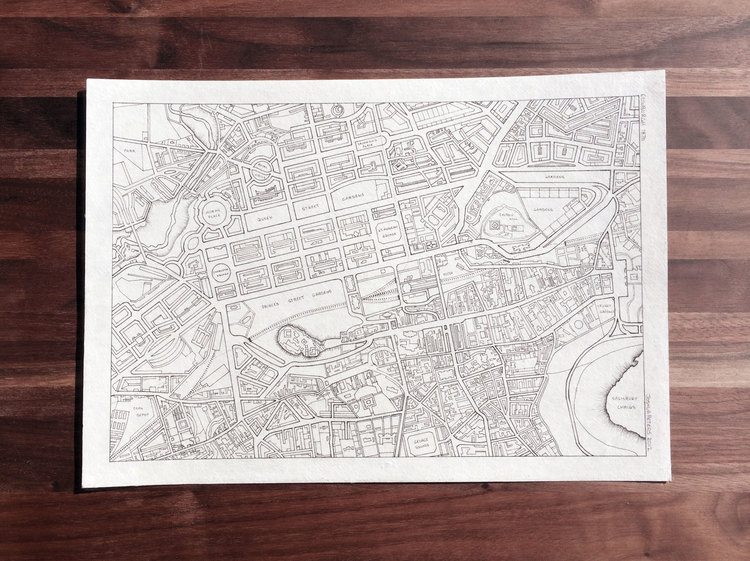 #Business #Ideas
This guy quit job and earns a living drawing awesome maps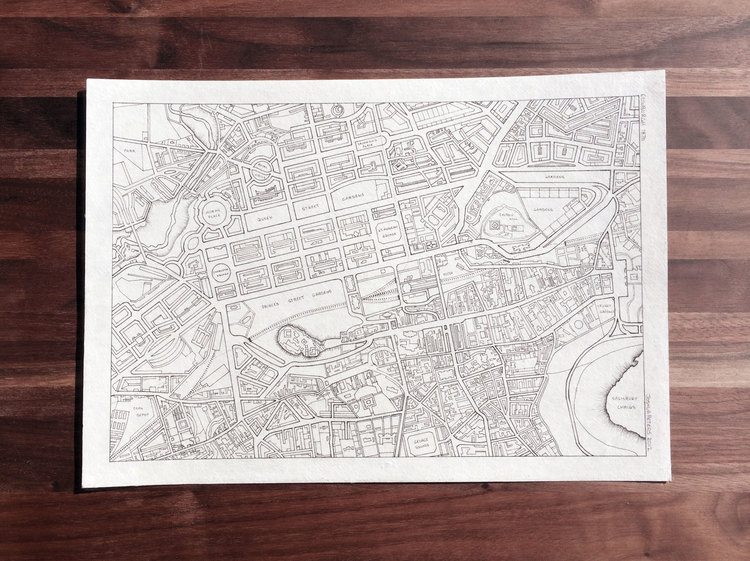 In the old times cartographers were artists and many of their hand crafted maps where a piece of genius. In the era of GIS, the esthetic role of maps has been diminished. With Geo-viz web services like cartoDB or MapBox it's easy to make a good-looking map but it's actually an interesting data and adjusting color palette to map template that do the job.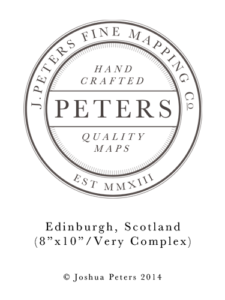 Joshua Peters a cartographer from Calgary had the same felling. A year ago he raised funding on Kickstarted and decided to quit his salary job to follow his dreams – to draw maps. In his one man company J.Peters Fine Mapping Co. you can order a custom, hand crafted maps starting from $80 to $400-500 for a larger piece.
Joshua's style is clean, minimalistic, even aesthetic which makes his maps look amazing. Each map is drawn with extreme care on Canson® Artist-Series 1557® classic cream drawing paper with black Copic® archival-quality pigment ink. Joshua never copies the same map twice. Each of them is unique. He specialises in urban maps but he has been drawing topographic maps, floor-plans and many more, depending on the needs of the customer.
The process of creating each map requires a lot of work. We've asked Joshua to tell us how he does it:
Creating a map is a very time-consuming and meticulous job, though it's a lot of fun. I start by choosing a source image, which changes depending on the map that has been ordered. If it is a modern city, for example, I simply use Google Maps as my reference. Once the boundaries are confirmed with the client, I bring the source map into Photoshop and prepare it for printing in actual size. Depending on the size of the map, I print the map in multiple sections which I join together into one large image. At this point, I mark my reference points (usual several hundred) and puncture each one with a stylus so that there are many small holes in the source paper. From here, I prepare the good-quality paper for the final version, lay the source map over top of it, and make a pencil mark through each reference point hole so that there are many small dots on the fresh paper. From there I simply connect the dots with ink (carefully drawing the streets or features in the right order) until the map is complete.
I must say that I envy him. His passion turned to a way he lives. Isn't it something that each of us would like to achieve?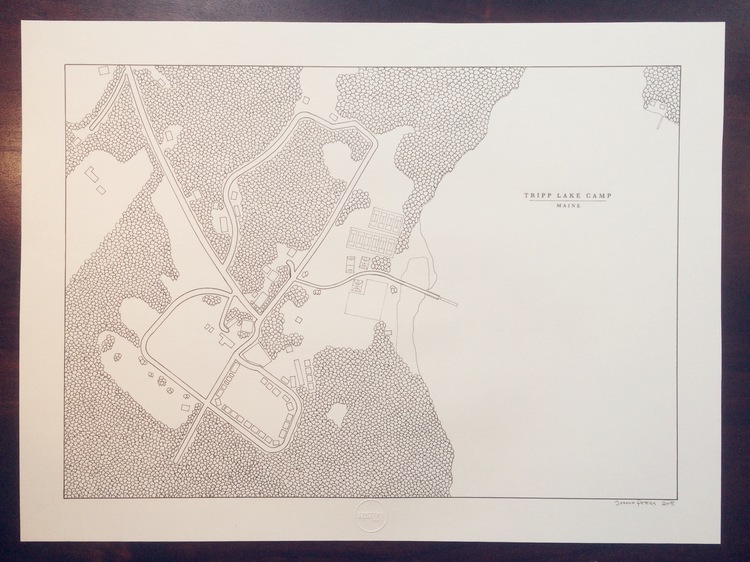 DO YOU LIKE GEOAWESOMENESS? SUBSCRIBE TO OUR WEEKLY NEWSLETTER
[wysija_form id="1″]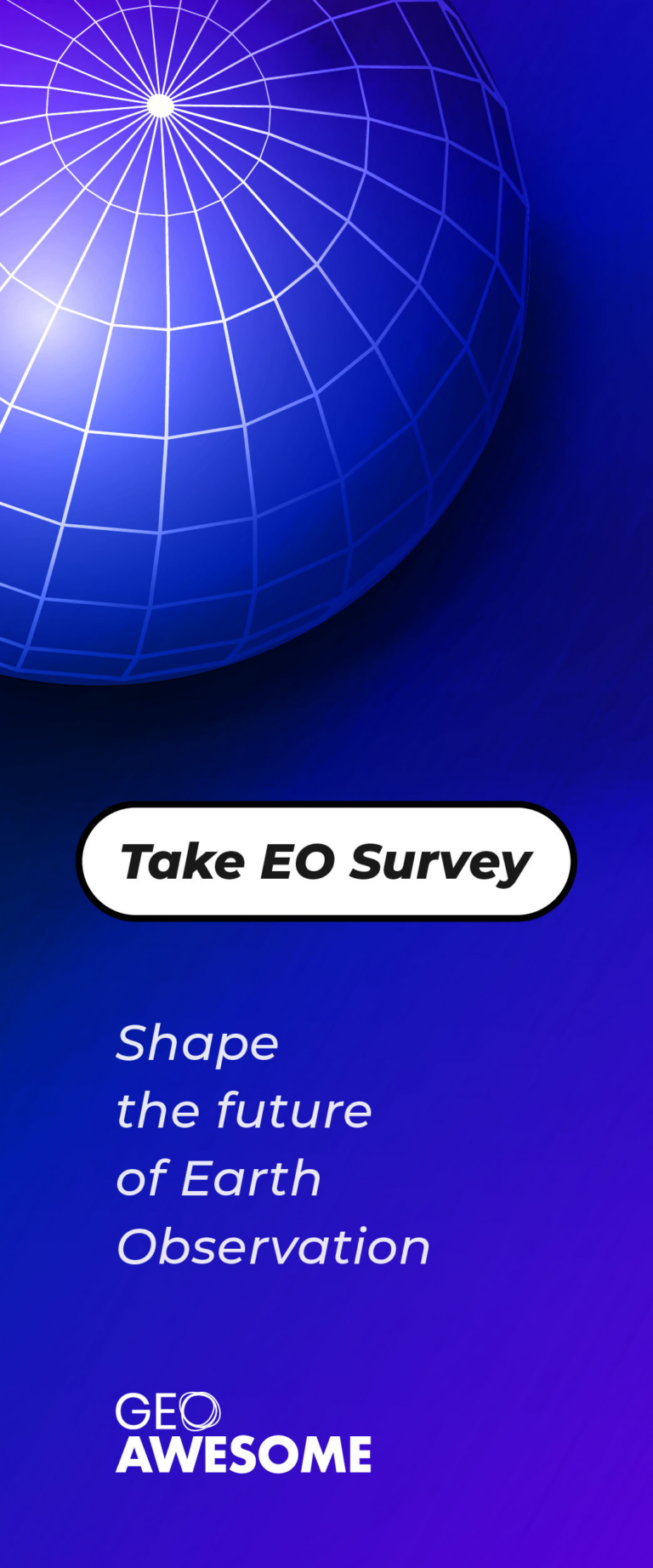 Read on