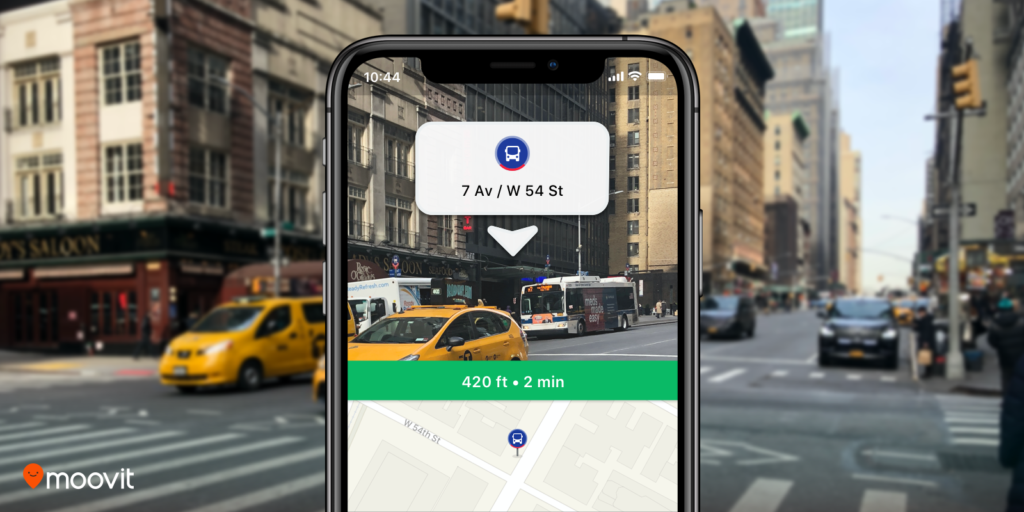 #Business #Featured
After Google Maps, urban mobility app Moovit is offering AR-based navigation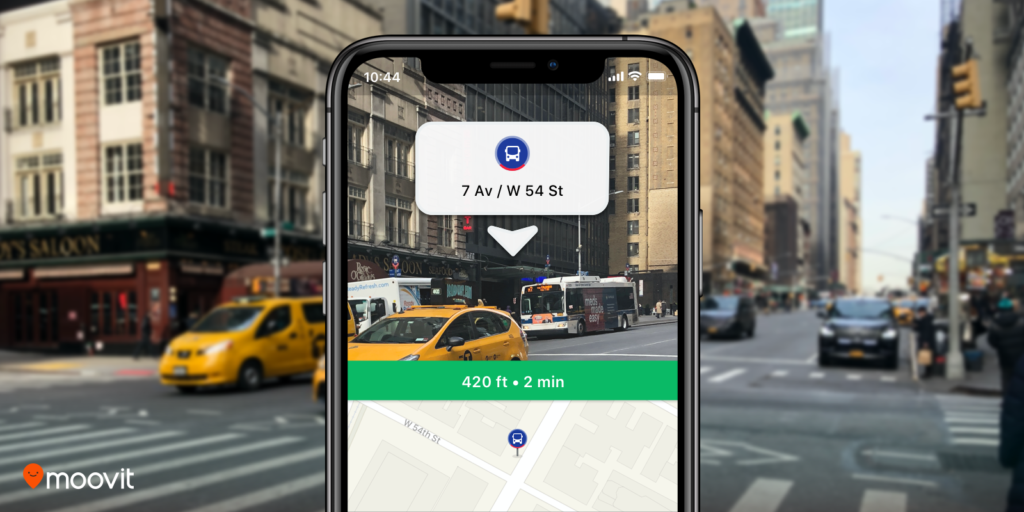 After Google Maps released augmented reality-powered walking directions to rave reviews last year, another navigation player is ready to display digital directions on top of real-world images and help users to get to their destination easily. Mobility as a Service (MaaS) solutions company Moovit has launched a beta feature called Way Finder to leverage AR for better navigation in its popular urban mobility app.
Moovit is an Israeli startup that specializes in public transportation planning. Over 700 million users in 3,000 cities across 98 countries use the Moovit app to get real-time transit data. It was a humorous comment left by one of these users on Facebook that got the geospatial company to think about using AR for locating bus stops and train stations: "A feature that I need for Moovit: Cross the street, stupid. This isn't the right side." The company took the request by the Facebook user seriously and paved the way for the feature during a hackathon session. At present, Way Finder has been rolled out to iOS users only.
"Getting around in an unfamiliar place can be quite frustrating and inconvenient. We are so proud that our team took what began as a very creative hackathon project to solve a users' needs, to new heights and really drove Moovit's evolution to the next level. Way Finder makes getting to any destination a better experience, and further helps us in our mission to simplify urban mobility," says Yovav Meydad, Moovit's Chief of Growth and Marketing Officer.
How to activate AR navigation on Moovit app
If you have the latest iOS version of Moovit on your phone, you can enable Way Finder in the app Settings screen under 'Labs'. Once you have the feature activated, simply input your destination and select a 'Suggested Route'. A blue Way Finder button will pop up after you tap on 'Navigate' to start Live Directions. Tap on that button and hold the phone up to the surrounding environment for Way Finder to begin.
Now you should see the top half of your phone screen displaying icons, and signs overlaid on a live camera view, with left and right turn arrows indicating direction. The bottom half of the screen, meanwhile, will show your location on the map from a bird's eye view. Lower down your phone and the screen will switch to map view only.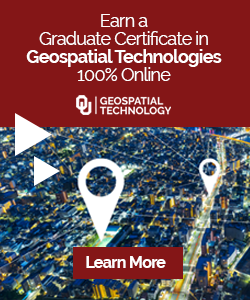 The community is supported by:

#Business
Next article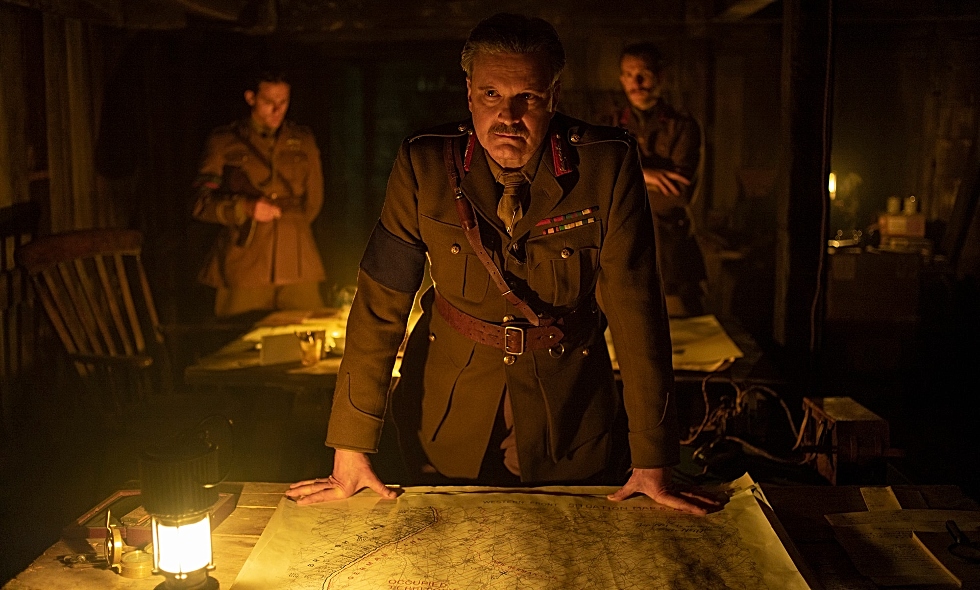 #Featured #Ideas
See the original version of rare WWI trench map featured in Oscar-winning 1917
With World War I as its backdrop, Sam Mendes' 1917 is one of the most visually immersive films to come out of Hollywood. The movie won three Oscars at the 92nd Academy Awards. But did you know, for its historical accuracy, the film relied significantly on a Canadian university?
In the opening scene of the film, actor Colin Firth is seen poring over a trench map while giving a bunker briefing. That map, which depicts a network of trenches in Northern France between Arras and Cambrai, came from Ontario-based McMaster University Library's extensive World War I map collection – the largest digital collection of WWI maps in the world.
The map outlines France's Western Front featuring cities and villages like Écoust-Saint-Mein, Arras, and Croisilles – all of which the film's two protagonists, Lance-Cpl. Tom Blake (Dean-Charles Chapman) and Lance-Cpl. William Schofield (George MacKay), were required to pass through. The production team came across the map in early 2019 while going through McMaster University Library's online map collection.
The Library's Map Specialist Gord Beck was all too happy to help the 1917 team repurpose the map. "It's a thrill to see McMaster's maps used in this way. Once you make these maps available online, you're constantly surprised by the applications they're put to," Beck said.
Related: How Esri helped Blade Runner 2049 take home an Oscar
Above, you can see the original version of the map showcasing Front Line and German divisions and regiments shown on the front immediately east of Arras, astride the River Scarpe from Gavrelle in the north, east of Monchy-le-Preux, to Croisilles in the south. The map covers front from Avion in the north to Bazentin-le-Petit in the south, and from west of Arras to east of Cambrai.
The Library's map collection has been featured in other productions too, including a map from the WWII collection which was used in Brad Pitt-starrer Fury. In total, the Library has made more than 5,500 WWI and WWII maps and WWI aerial photos from its print collection available online.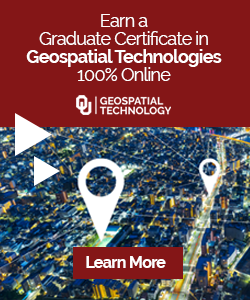 Read on