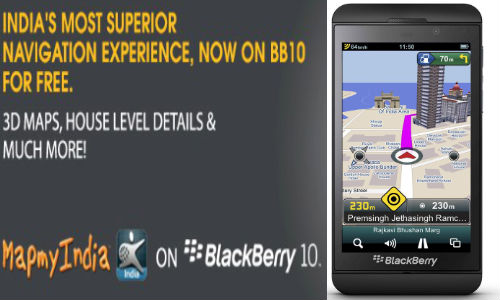 #Business #Ideas
MapMyIndia + BlackBerry: A new Navigation App to take on Google Maps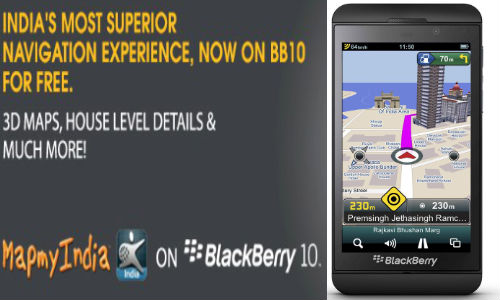 The leading Navigation Device company in India "MapMyIndia" is all set to extend its customer base in India and take on Google Maps, courtesy a new association with BlackBerry. To say MapMyIndia has been quite successful in the Indian Navigation Market is probably a bit of a understatement.
The new app by MapMyIndia for BlackBerry 10 is said to provide comprehensive navigation. The App gives access to 3D Maps, Places of Interests, ATMs and more. In a sense everything that Google Maps has been offering the Indian users. The App is Bi-lingual with Hindi and English language and navigation support.
The biggest plus for the data conscious Smartphone users has to be the pre-loaded navigation maps. Now, how much of memory it is going to occupy is any one's guess! Before you begin calculating and put a number out there; remember they are planning to pre-load maps for every nook and corner in India!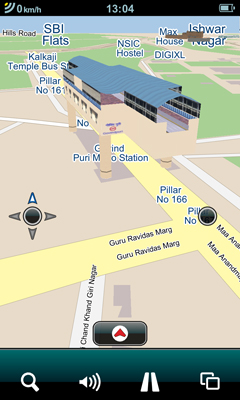 So what's NEW? Why do we even consider it as a challenger to the goliath "Google"?
MapMyIndia is offering Home to Home Navigation and house number search, something that Google hasn't been able to provide to its Indian Users in the same way MapMyIndia has. It might be regular stuff in the developed world but it is worth noting that even giants like TomTom are yet to comprehensively map India like MapMyIndia and few other agencies have done.
Rohan Verma, Director, MapmyIndia says, "The partnership between BlackBerry and MapmyIndia offers the best navigation experience available to Smartphone users in India today."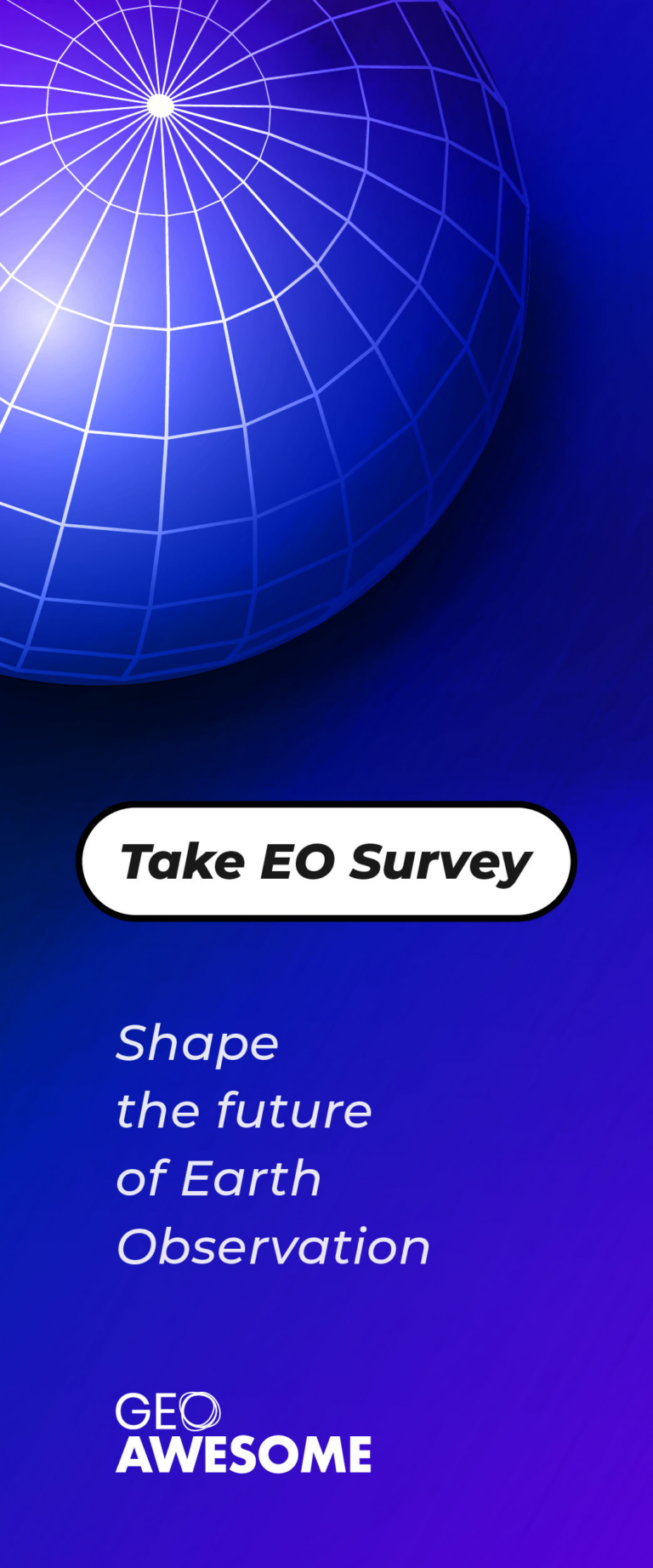 The community is supported by:

Next article
#Ideas
Cool Map Of Hypothetical US High-speed Railway
I've always had a thing for tube-like map design. It shows that topological, relative positions of stations along the lines and relations between them is more important than predefined geographic coordinates. Metro maps actually proves that people perceive location as a relation in space not as a sets of latitude and longitude, which sometimes seems to be to forgotten by cartographers.
This particular map has been created by an activist and artist Alfred Twu who began working on it in 2009, in response to President Obama's plan for high-speed rail. Soon it went viral on Facebook. Alfred Twu said:
Some artistic license was applied to make it more elegant and have it be a series of distinct lines like a subway map. Colors were selected to convey the idea of the U.S. being made up of several interwoven regional cultures that come together at major cities — like an internal melting pot.
which shows that he doesn't have a clue about map design but the final effect is really cool!!!
Read on