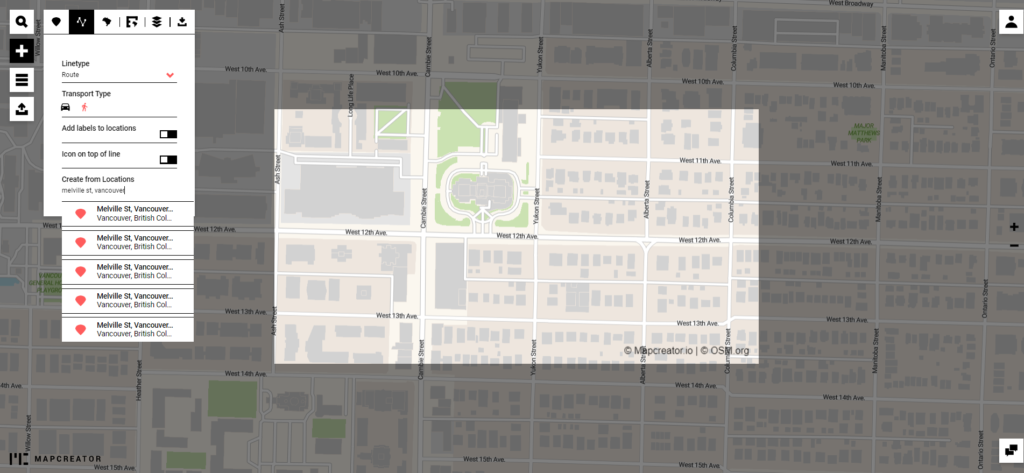 #Featured #Ideas
Mapcreator review: Can someone create awesome maps with zero training?
Having spent most of my professional career in newsrooms, I have seen up close how richly-designed maps can help add much-needed context to journalistic narratives. And when you add data to the mix, maps can become a powerful reporting tool for analysis. In fact, correlating hurricane wind speeds and insurance damage reports on a map played an instrumental role in helping the Miami Herald's Steve Doig and his colleagues win the 1993 Pulitzer Prize.
However, the onus of mapmaking in publication houses has traditionally fallen on a dedicated graphics department, often with a cartographer on staff. I, personally, have never created a map – even though I have been writing about them for over half a decade now. So, when the Netherlands-based Mapcreator introduced their map editor solution to me, insisting "anyone can create maps", I decided it was time to lose my cartographic virginity.
A brief history of Mapcreator brand
To give you some background on the company, Mapcreator was founded 12 years ago in Eindhoven and quickly made a name for itself in media circles with its mapping tool Maps4News. Today, the geospatial firm – which counts among its clients The Washington Post, CNN, USA Today, South China Morning Post, and many more eminent news organizations – also caters to industries like tourism, broadcasting, government, and real estate. Additionally, it offers a flexible and easy-to-use mapping API to developers.
In 2019-end, the company decided that it was time to consolidate its brands under the single umbrella of 'Mapcreator' name because "after all, we create maps". With the 'new' name, came the new mapping tool which was built from the ground up using extensive customer feedback.
"We have taken all the good stuff from the old tool, blitzed it up with some awesome new cutting-edge ingredients in the development team's creative blender, and produced a new tool that is faster, easier to use, with a bucketload of advanced features," the team said. "With the new tool, what you see is what you get (WYSIWYG)."
Making static maps with Mapcreator
Coming back to the map editor trial, I figured I couldn't just go groping in the dark, so I hopped over to their YouTube tutorial (props to Maggie for making the directions crisp and clear).
Static road closure map
Knowing that Mapcreator gives the option to edit adding icons, annotations, text boxes, lines, etc., on top of the map, I picked up a random story of road closure advisory in Downtown Vancouver, Canada, and started searching for affected streets right inside the map editor.
Mapcreator's data is powered by OpenStreetMaps and finding the correct locations was a fairly straightforward process.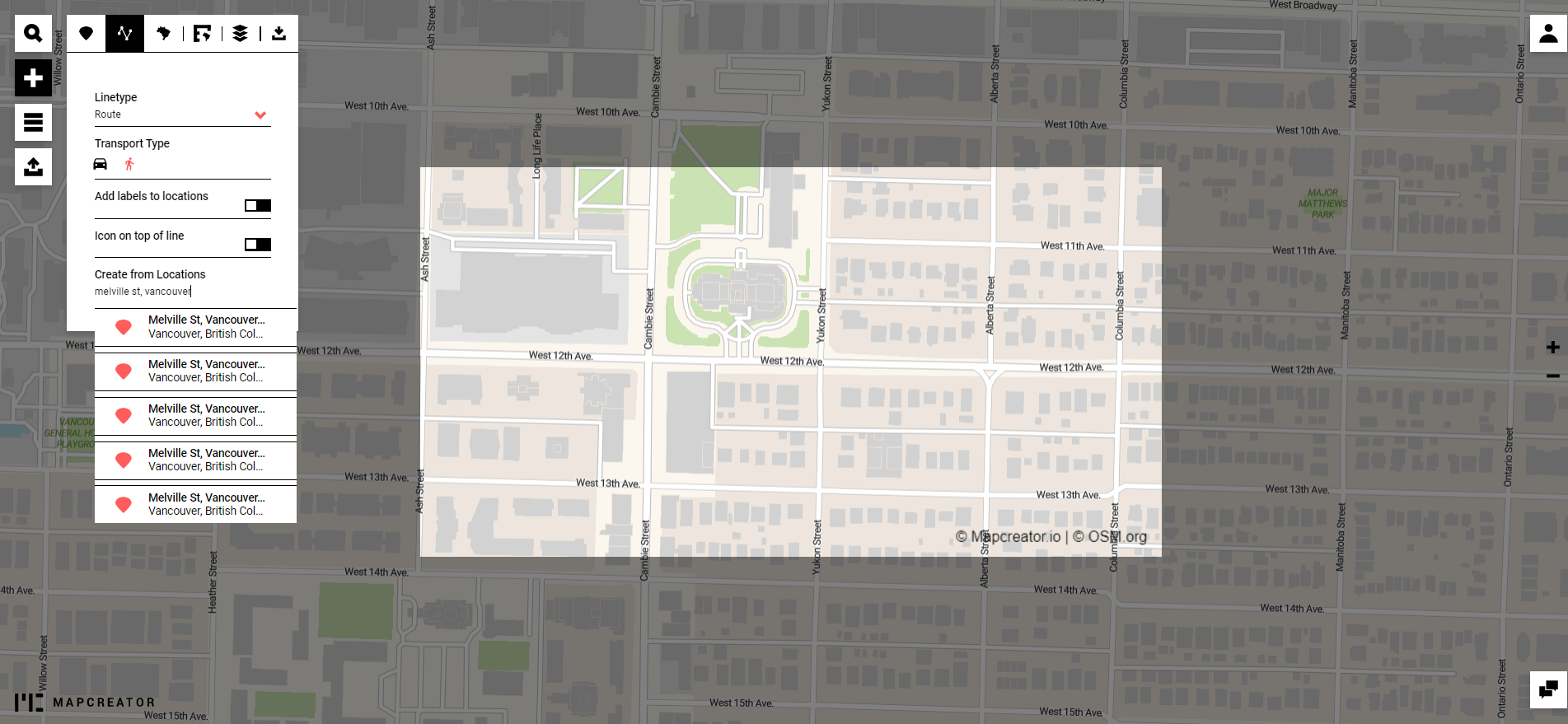 I could pinpoint the route from one place to another or hand-draw the polygons. The lines took the natural curves of the roads, giving me a neat and attractive route selection.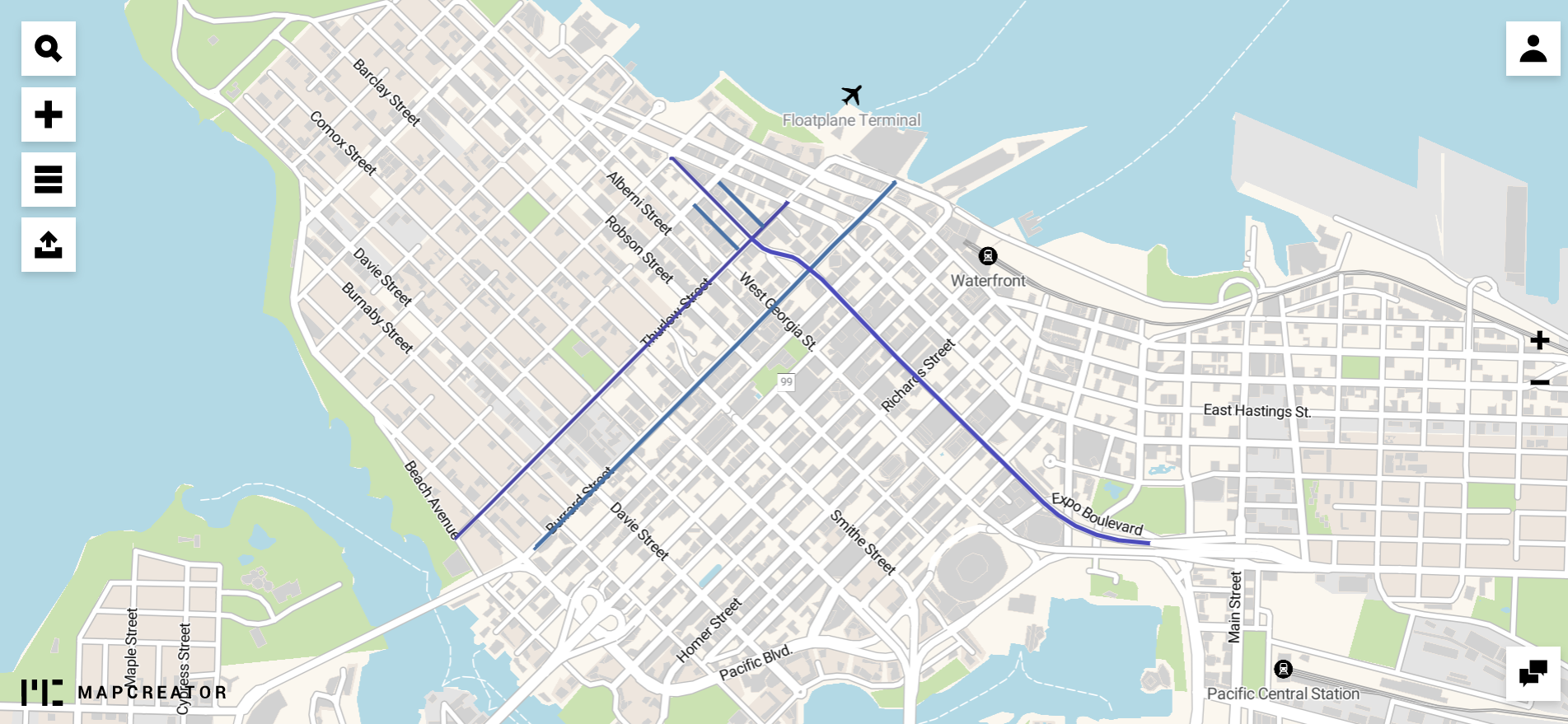 Now it was time to customize the lines for color, width, line style, etc.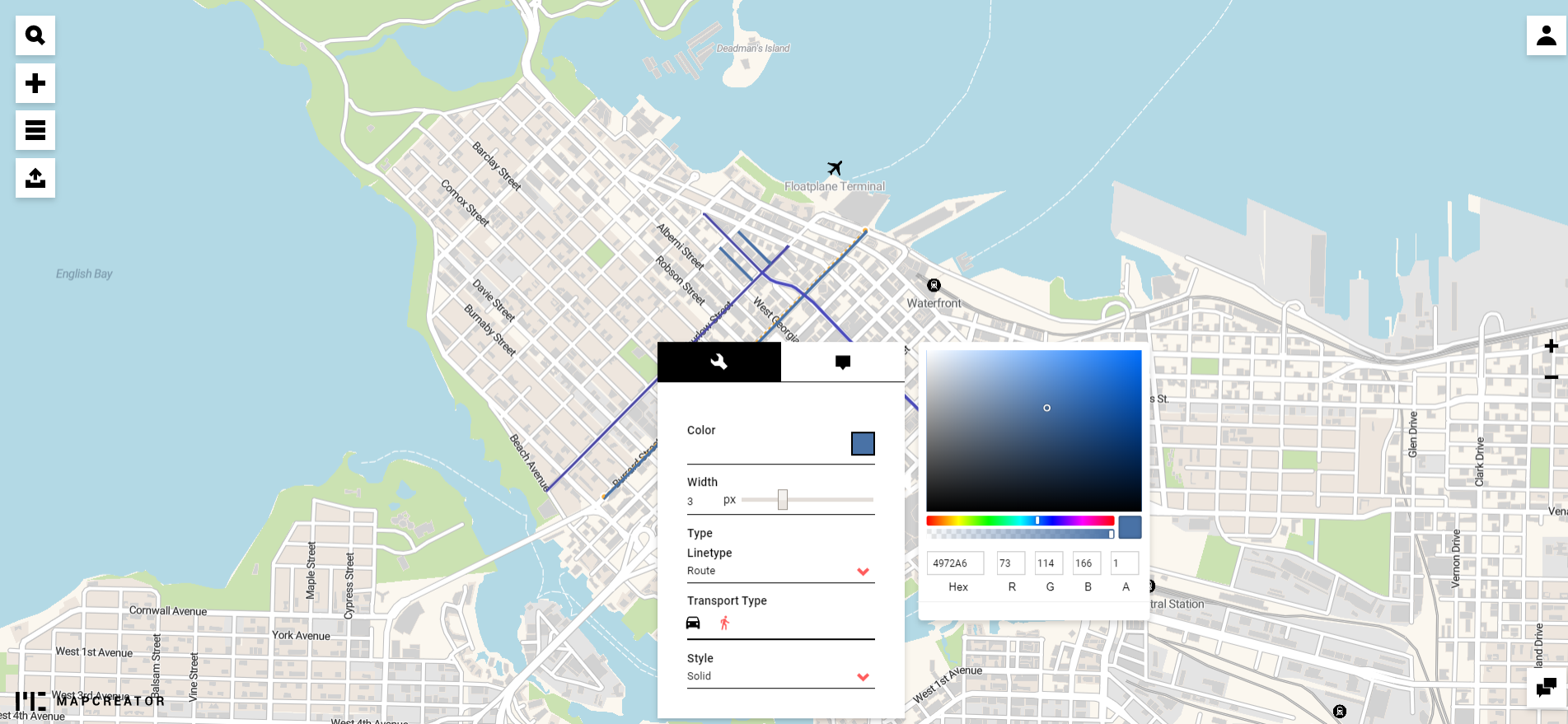 I could also add an icon to a geo-referenced location and customize its size and colors to meet any brand guidelines.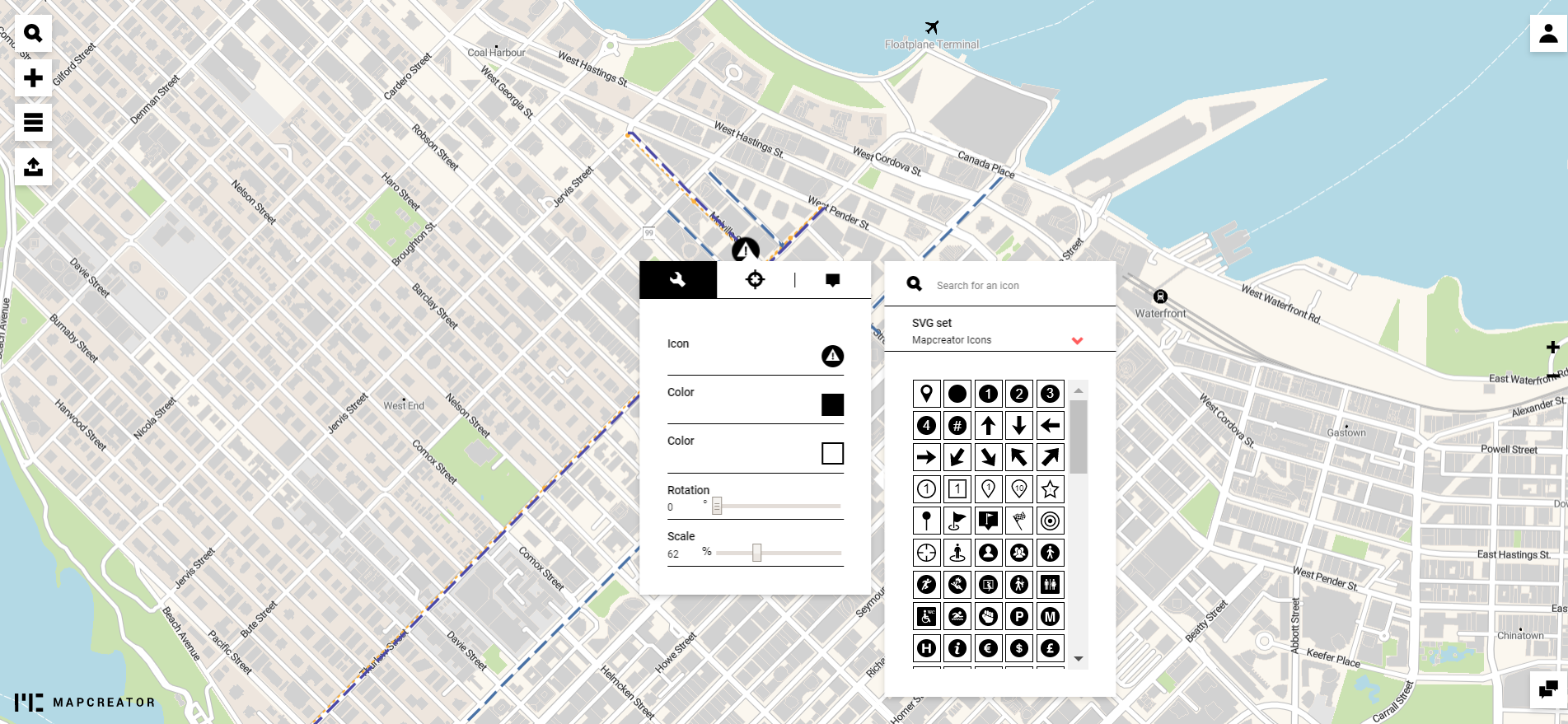 I further attached a text box to the icon to highlight the main news point. Again, every element was customizable.
And voila!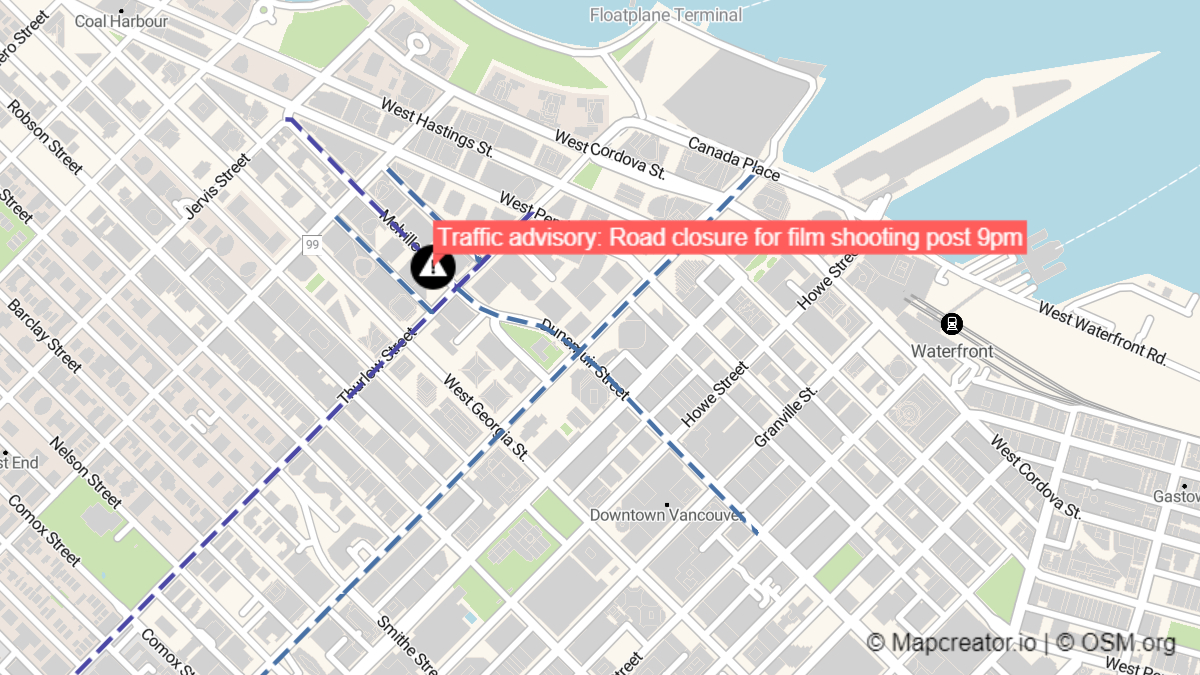 In a nutshell
Pros:
Allows easy addition of multiple elements on top of a map
Offers a high degree of customization for each element
Exhaustive map export options, including filetype and social media presets – very handy!
Cons:
No provision to undo the last action; deletions are possible only via entire layers (but the good part is that each layer is easily identifiable in the menu)
Making interactive maps with Mapcreator
Moving on…
Who doesn't love an interactive map?! But can someone who doesn't have a graphical or cartographical background make dynamic maps? Let's find out!
Interactive tourist attractions map
The good part is Mapcreator supports everything from a spreadsheet or KML to GeoJSON and GPX file with a simple drag and drop functionality. I decided to use a location datasheet which gave me the addresses of top tourist attractions in Washington DC. My spreadsheet also contained some descriptive text and images for these points of interest.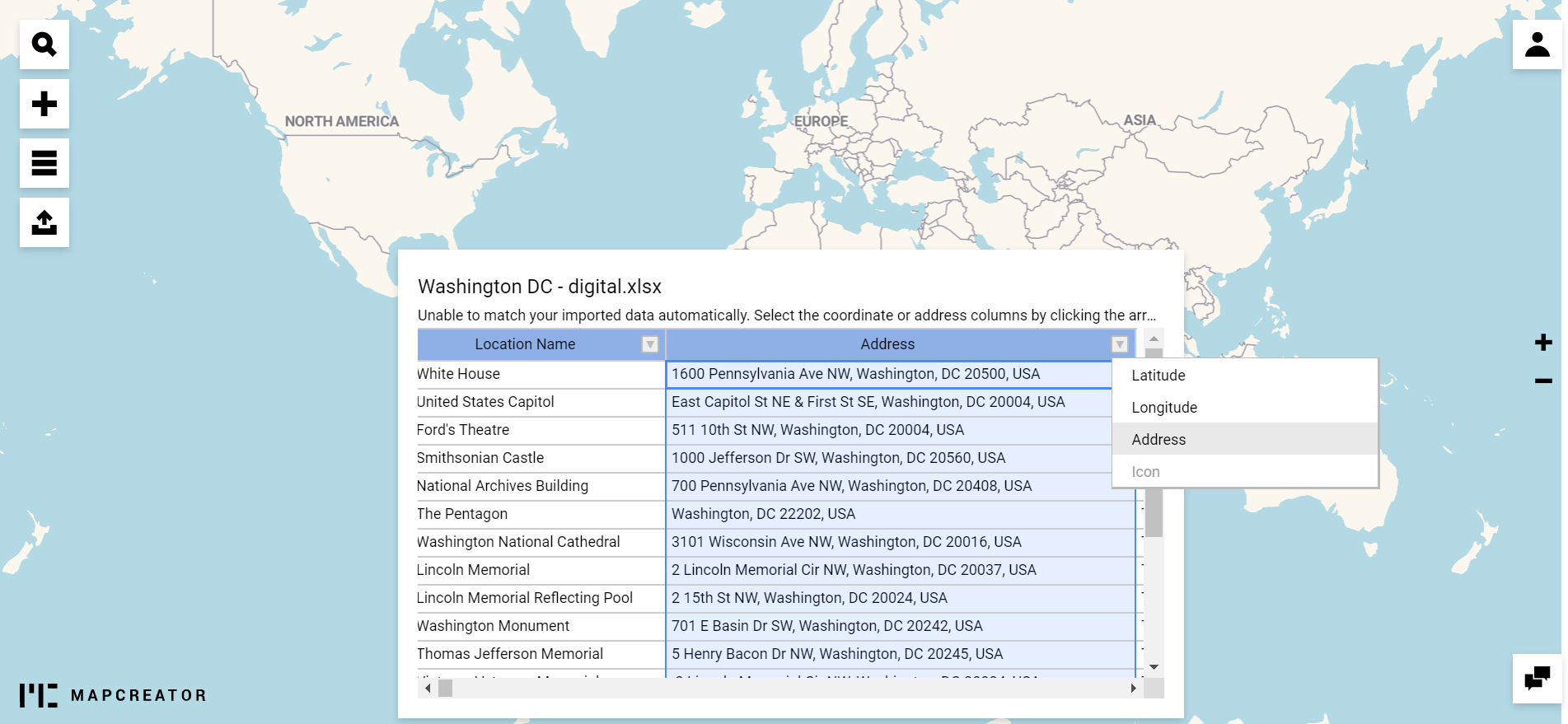 Once the points of interest were ready to be explored on the map, I could freely pan and zoom, and get down to making the map interactive with text, images, weblinks, etc. The default icons can also be changed, by the way – all at once by using the 'Apply to All' functionality.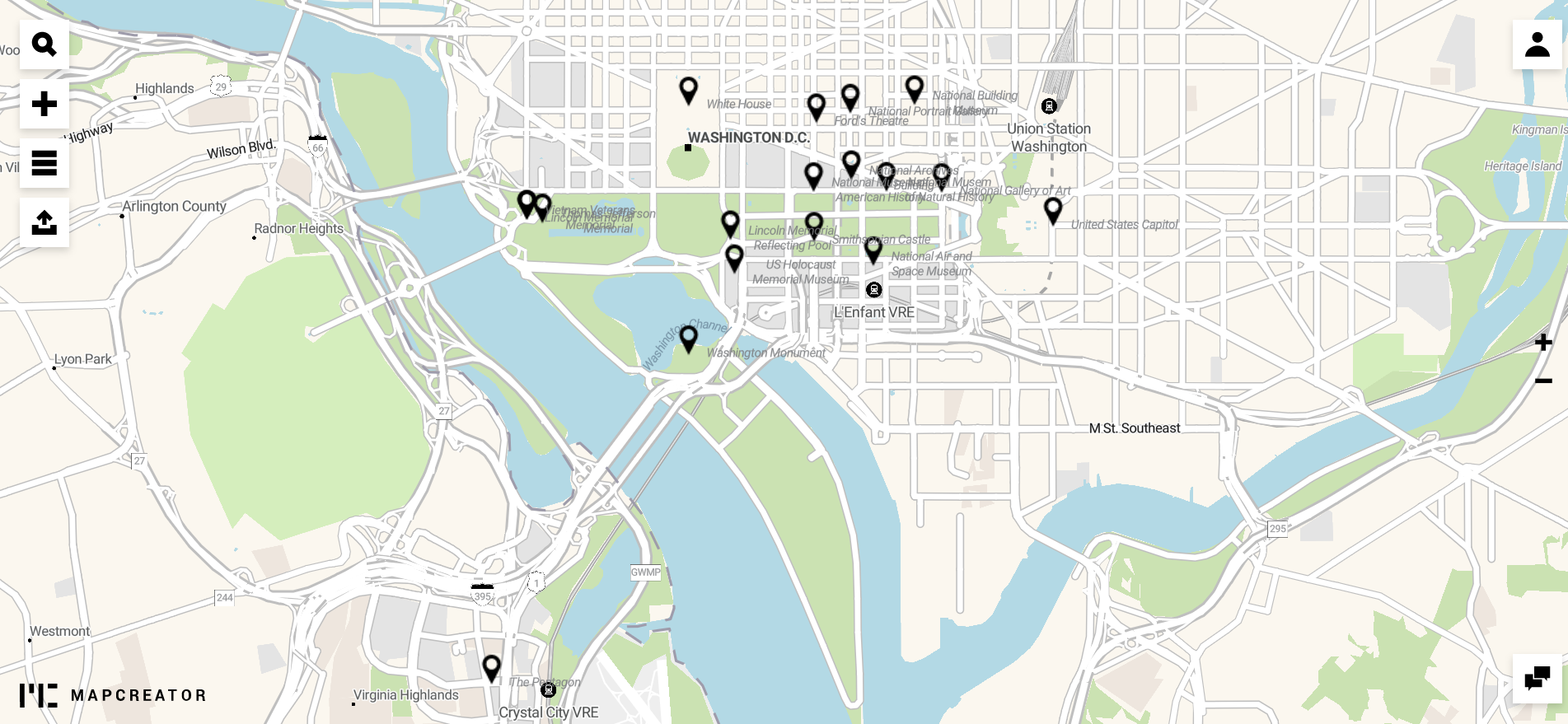 The 'Apply to All' functionality sure came in handy when I had to import other data layers, already present in the imported file, onto the map, such as text and images.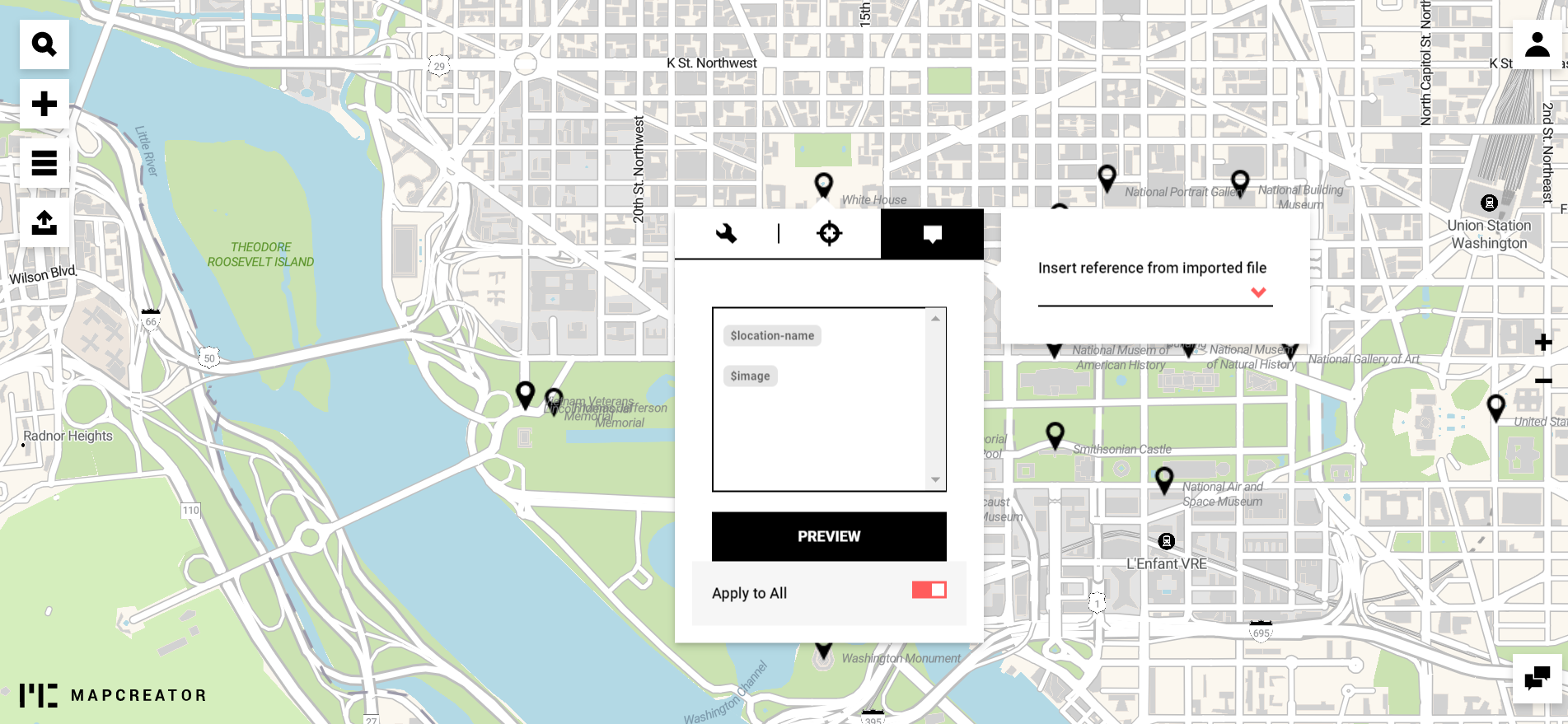 To see what the interactive visualization looks like, all I had to do was export the map as a web file. Mapcreator provided me an iframe code and a weblink. You can check out the finished map right here. I have to admit I did not expect this process to be so fast.
In a nutshell
Pros:
Painless data import and intuitive interface
Impressive interactive visualizations in a jiffy
Option to get custom map styles to match brand identity
Cons:
There isn't much for a novice like me to complain about. So, why don't you try out Mapcreator for yourself and let me know your feedback in the comments!
To sum up, my takeaway as someone who has never made a map before is that Mapcreator's mapping tool is quite intuitive and, hence, easy-to-use. Both the static and dynamic maps I created using their map editor solution were completed in no time and looked clean, elegant, and attractive. I'm definitely encouraged to try out making more maps now. What about you?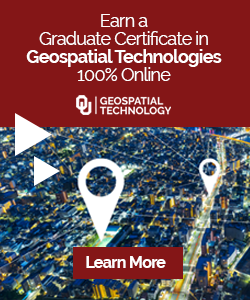 The community is supported by:

Next article
#Business #Featured #Ideas
Space fans, this incredible 864-piece ISS Lego kit is for you!
Lego is dropping an exclusive 864-piece International Space Station model kit on February 1, 2020, and we cannot keep calm!
The incredible spacecraft build set, which is priced at $69.99, will come packed with authentic ISS details, including a movable robotic arm that mimics Canadarm2 and two rotating joints that coincide with 8 adjustable 'solar panels' – the energy source of the ISS. You will also get a mini NASA space shuttle, three mini cargo spacecraft, and two astronaut micro-figurines to complete the look and create a striking centerpiece for any room.
Since the real ISS is complex and ever-evolving, Lego roped in NASA experts to approve the final design of the model kit. And in a crazy marketing stunt, the company even sent a completed model to the outer stratosphere in a high-altitude balloon!
The kit intends to commemorate 20 years of human presence aboard the International Space Station. It has been conceived and designed by longtime Lego fan and space enthusiast Christophe Ruge.
Ruge is a member of the Lego Ideas community, which encourages fans to create their own models and submit them for voting on the Lego website. The most popular designs receive a chance to be converted into a buildable Lego model for all. The first model Ruge created of the ISS was much larger; it took three and a half years to complete.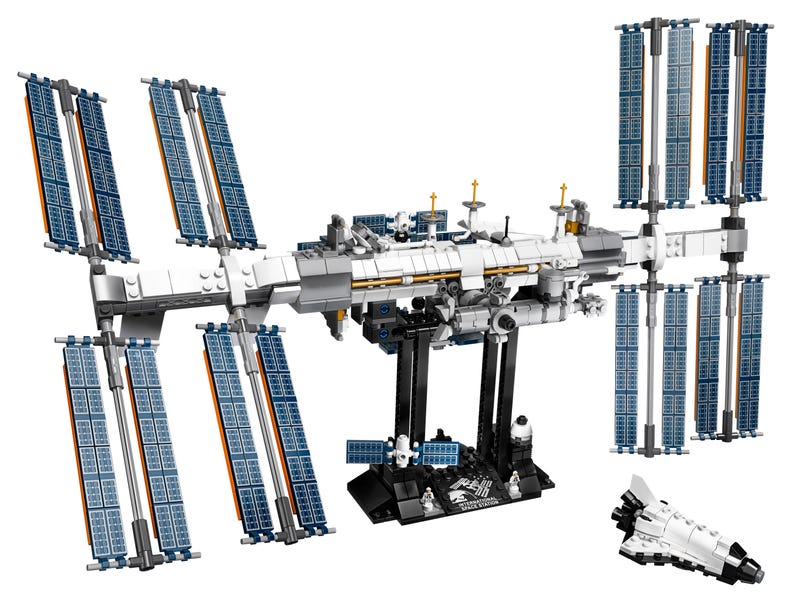 "I studied the International Space Station for several years while building my larger model. I was amazed to see how ingenious it was designed. Especially the totally modular concept is like playing with Lego bricks in space. They are indeed rearranging the modules of the station up there every now and then – and that's what you can do with the model down here as well," says Ruge, a 42-year-old computer engineer from Germany.
The Lego ISS kit is aimed at ages 16 and above, given the design intricacies. Illustrated instructions are included, along with a 148-page booklet that contains fascinating ISS facts.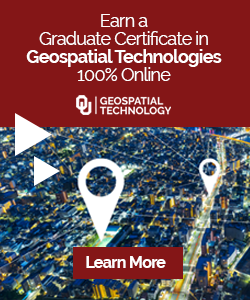 Read on