#Business #Ideas #People
Location Intelligence and the Counter-drone use case
As the Unmanned Aerial Systems market takes off and caters to the needs of the many different applications, safety and security of airspace becomes even more critical and faces a unique challenge that didn't exist earlier. Join us on 24th March to listen to 4 amazing talks on this topic and network with the wider geospatial and UAS community. Shout out to Raphael Köpf, Frida Jensen and the entire team at Carmenta for supporting us and making this event possible.
Register here.Agenda and details regarding the talks are available here.
About Geoawesomeness Digital Meetup
The main objective for us to host these meetups is to bring together the geospatial community to talk about the latest and greatest in the geospatial sector. Think of these events as an open-source project aimed at enabling conversations and cross-industry cooperation. Each event has at least one speaker from the industry that is using geospatial data and tools to solve problems.
In 2020, we hosted 8 meetups in total and we had a blast doing it. More than 3000 GeoGeeks from all over the world attended the events so if you are looking for (virtual) opportunities to network with the geospatial community, the Geoawesomeness Digital Meetup is the place to be!
The event is hosted by Muthu and Aleks. You will find their contact details below.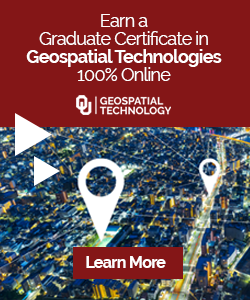 The community is supported by:

Next article
#People
Gender bias in GIS industry: Trust your guts, says OGC's first female CEO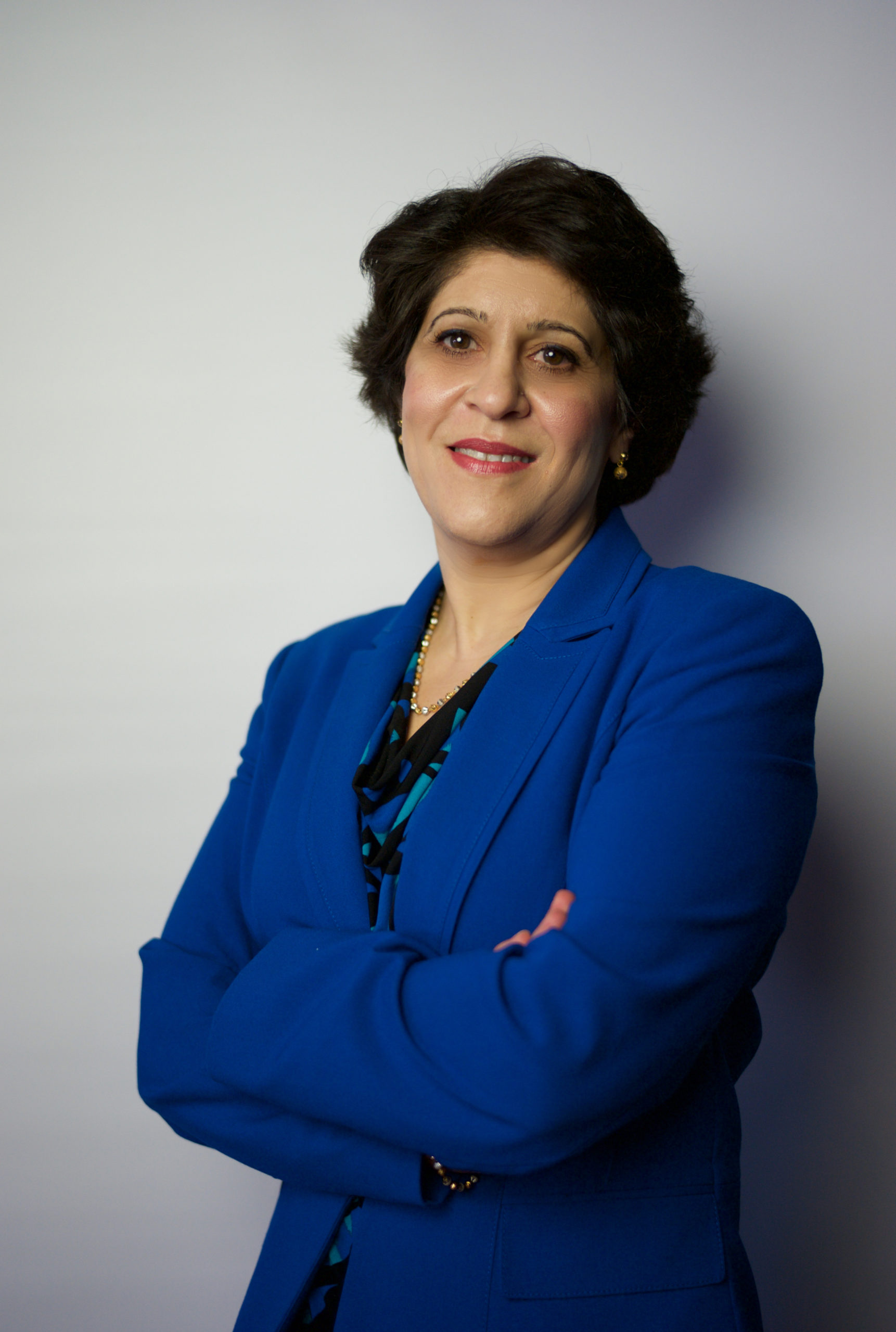 From witnessing the worst of the Lebanese Civil War to obtaining a PhD from one of the world's top universities to becoming the first female CEO of Open Geospatial Consortium (OGC), a nonprofit focused on developing and defining open standards for the geospatial community – Dr. Nadine Alameh has been there, done that. This Women's Day, we caught up with the former entrepreneur to know more about the biggest defining moments of her life, understand the obstacles women in technology face, and get tips on how to overcome them…
IS: Your journey from growing up during a Civil War in Beirut to becoming the first female CEO of the OGC is nothing short of phenomenal. What have been the biggest pivots that have brought you where you are today?
NA: Looking back at growing up during the Civil War, and thinking that it taught me two key principles that continue to come in handy in life:
1. Be fearless (unless it's a life and death situation, you're going to be ok and it's the only way to grow!), and
2. Be grateful for your community (professional or personal, and if there's no community, build it!)
I have three pivotal moments I can list here…
The biggest pivot of my life has to be the day I got selected to come to MIT to study GIS (which I knew absolutely nothing about), but still took the chance and got excited about the challenge. And GIS did NOT disappoint, because it's not one field, or one technology, or one application, or one domain, or one community. It is such an amazing platform to build one's future on if you're interested in innovation AND making a difference at the same time.
The other pivotal moment was when I decided to join a startup and set up their US operations, having just had a baby and an already amazing and secure job. The opportunity and the adrenaline were so energizing that they made every obstacle seem surmountable. And when you and your team have that feeling, you end up capable of doing more than you think you can!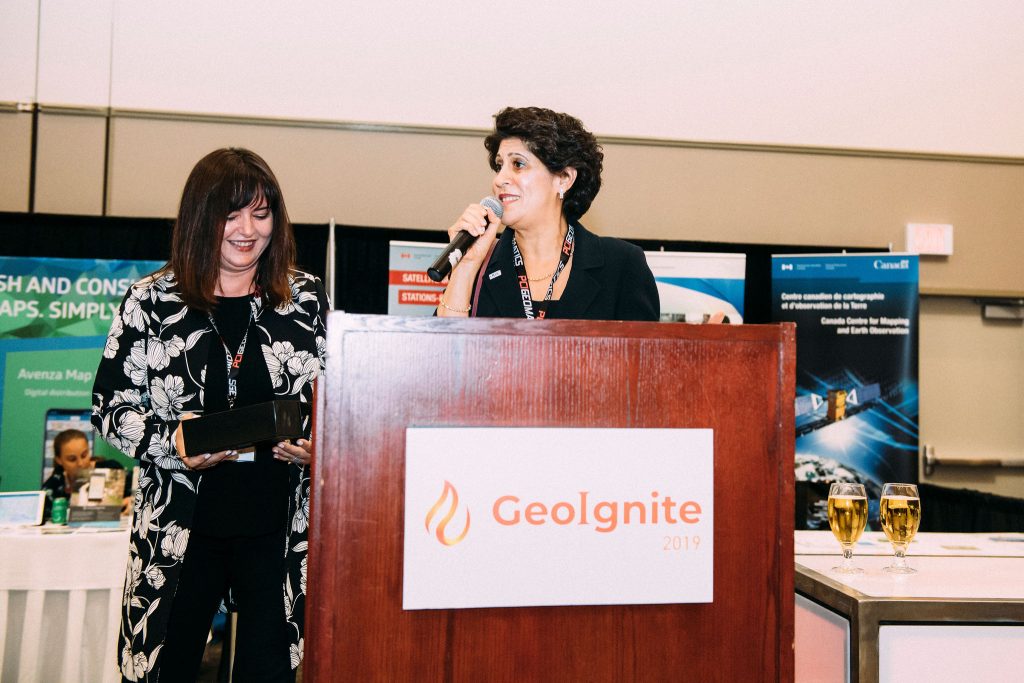 One last moment I can bring up is getting the diversity in leadership award in 2019 from GoGeomatics Canada. It was pivotal because honestly before that moment I didn't realize how few women leaders were in this industry. We are all often so busy and so heads down that we don't look at the big picture often enough. It was an eye-opening moment for sure!
But more importantly, it's probably so many small moments that accumulate over time to get us where we are and more importantly the many many people that we meet along the way. I think one of the reasons that I'm at OGC today is because of the genuine connection I have made with the OGC community over the years, and the ease with which we work together fearlessly!
IS: As you mention the paucity of female leaders in the geospatial industry, what actions do you recommend women take to accelerate their career trajectory?
NA: Indeed, for more years than I can count, as a student, as a researcher, as an employee, and as a business owner, I have been the only woman in the room – to the point that eventually it was like I got used to being the only woman in the room, which is really NOT a good thing. At the same time, it also speaks volumes to everyone I had interacted with that they didn't make me feel anything special, uncomfortable, or discriminated against.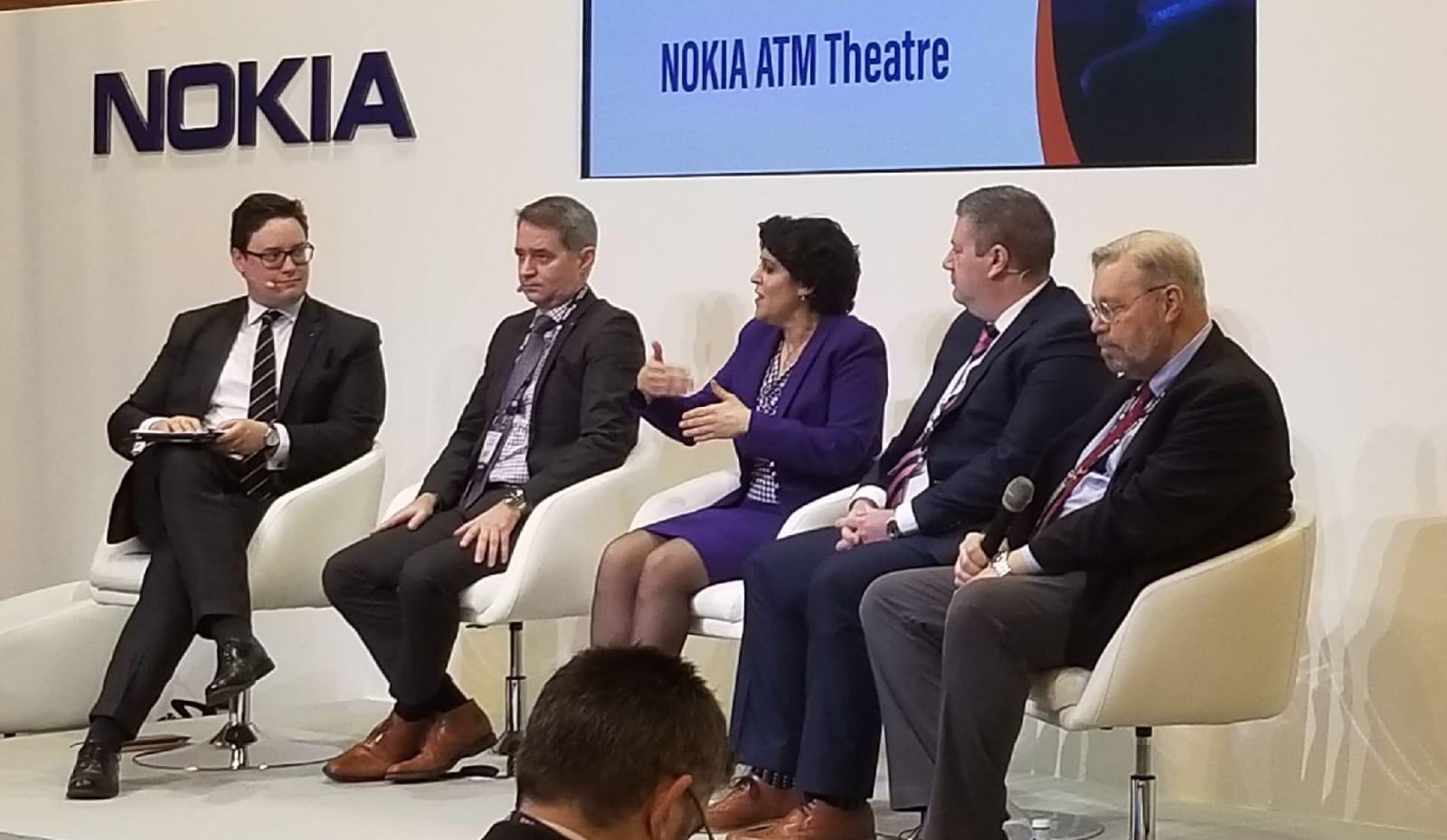 However, now that I'm older/more mature, I look back and realize that there were always hints of sexism, that I always always had to prove myself X times more than my fellow men to be heard; that I more than often had to interrupt and repeat to be taken seriously.
And those are the things we need to change going forward; those little things that can make huge impacts on women in technology, not just GIS. With respect to the actions that women in GIS can take to accelerate, they need to advocate for themselves and their work, continuously. They need to grab those opportunities for advancement, even if they don't think they have ALL the qualifications needed (much research is available on this last point about the difference between women and men with respect to job promotions and applications). They also need to strengthen their community (men and women, inside and outside their organizations) because that's how their voices get amplified 🙂 It's a win-win!
IS: Nadine, is the 2021 Women's Day looking any different to you? Do you think, in general, the participation of women in the industry has become more visible of late with COVID-19 leveling the playing field and bringing everyone on the same digital platforms? 
NA: This 2021 Women's Day is definitely looking VERY different. There's more social media (and general media) buzz – even my kids are hearing about it at school. In general, there's more awareness in the world, and yes with COVID, the digital platforms have sort of leveled the field for women – where they can share their stories, their voices, their contributions equally to anyone else on this planet.
I personally appreciated this level-playing field because I have stories of inequalities between men and women when it comes to intense careers that require extensive travel, in a world where women are still the primary parent, caretaker, all-things-juggler on the homefront!
IS: Looking back, what advice would you give to your younger self when you were just finishing school?
NA: I wish I told myself to trust my guts – both personally and professionally. It would've saved me so much anguish over decisions, small and big. And that's my advice: Trust your guts!
And remember even if you're wrong, things will be ok. They may not turn out the way you planned or wanted, but they actually may turn out even better 🙂 Enjoy the ride!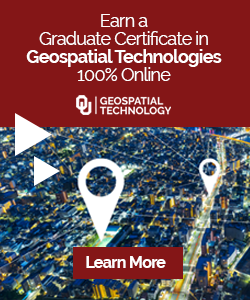 Read on