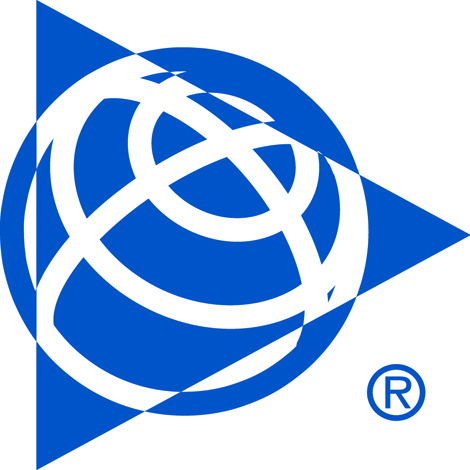 #Business
Jobs in Geo – Week 17
At Geoawesomeness, we're working on creating an interactive job portal for companies to submit jobs and for job-seekers to look for jobs in the geospatial industry.
For the past two months so, we've been sharing jobs on our LinkedIn and in weekly blog posts. While it certainly is not our final product, it allowed us to get some quick feedback and share some awesome jobs submitted by companies while we develop and test the job portal. We hope that you enjoy this selection of geospatial jobs!
Industry Manager at Waze
📍São Paulo, Brazil
https://careers.google.com/jobs/results/97922122531119814-industry-manager-waze-english-portuguese/?q=waze
HOT 2019 Applied Research Fellowship at HOTOSM
📍Uganda, Tanzania, and/or Liberia
https://www.hotosm.org/jobs/hot-2019-applied-research-fellowship/
Software Engineer ADAS/AD Data Mapping at HARMAN International
📍Munich, Germany
https://www.linkedin.com/jobs/view/1169269301/
AI and Image Processing Research Scientist at Aimotive

📍Budapest, Hungary
https://aimotive.com/career/job.jsp?id=9
Software Engineer Mapping – Full Stack at Aptiv
📍Singapore, Singapore
https://jobs.lever.co/aptiv-mobility/95b08261-2ea8-4444-8334-fa12c8d3c901
Project Manager, Software Engineers, Business Developers, and more at AirMap
📍Zurich, Switzerland
https://boards.greenhouse.io/airmap/jobs/1230412
Geospatial Web Developer at British Antarctic Survey
📍Cambridge, UK
https://tinyurl.com/y45os7gt
UI/UX Designer at Picterra
📍Picterra, Lausanne, Switzerland, or Berlin, Germany
https://picterra.ch/wp-content/uploads/2019/02/ui_ux-designer-1-3.pdf
Remote position of the week: Precision farming engineer (Remote UK) at Trimble
https://careers.trimble.com/jobs/sales/london-england-gb/precision-farming-engineer-remote-based-/P_AAAAAAEAAIzBGM2P7lX_Fj?lang=en_us#/
If you see any positions that would be interesting for our community, you can also submit a job using the online form for us to review and include in our list!
Are there any specific things you'd like to see in our job portal? Feel free to get in touch.
Want to get your dose of Jobs in Geo directly to your inbox? Subscribe to our jobs newsletter here.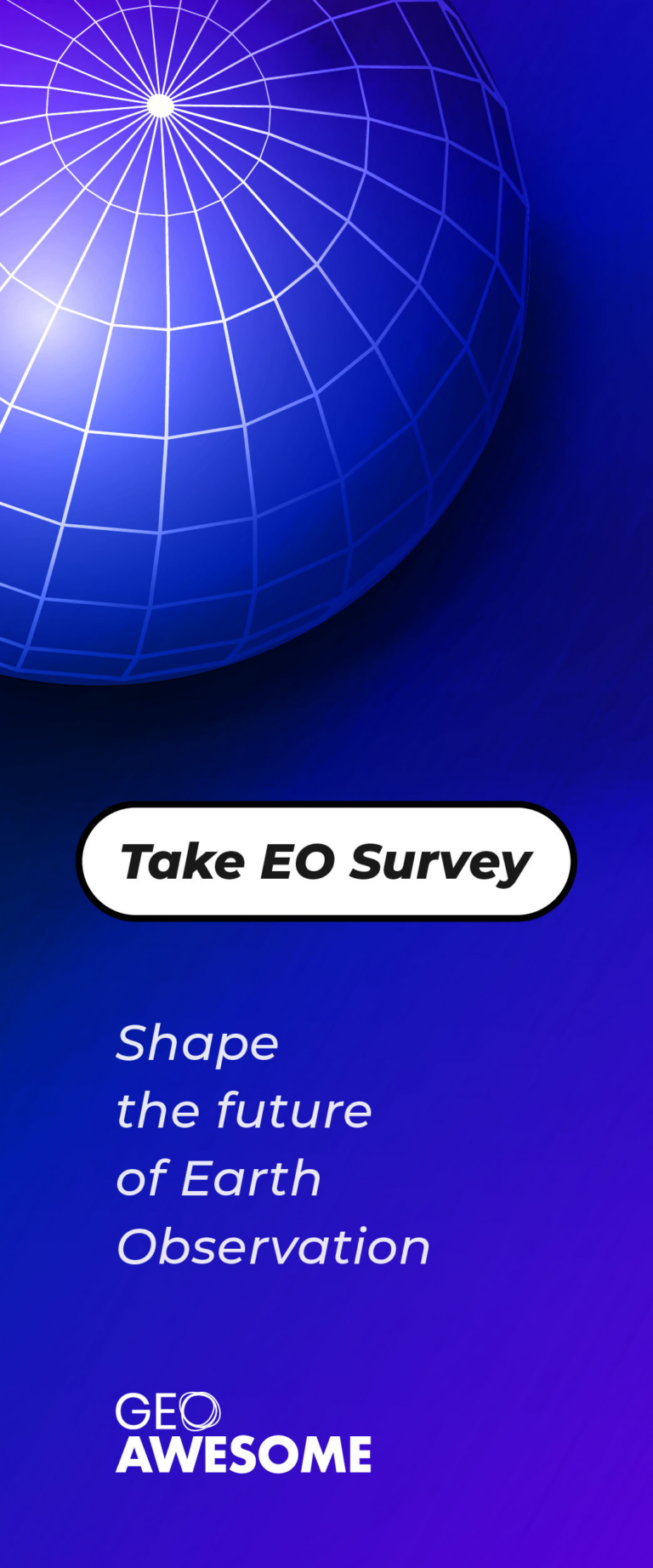 The community is supported by:

#Business
Next article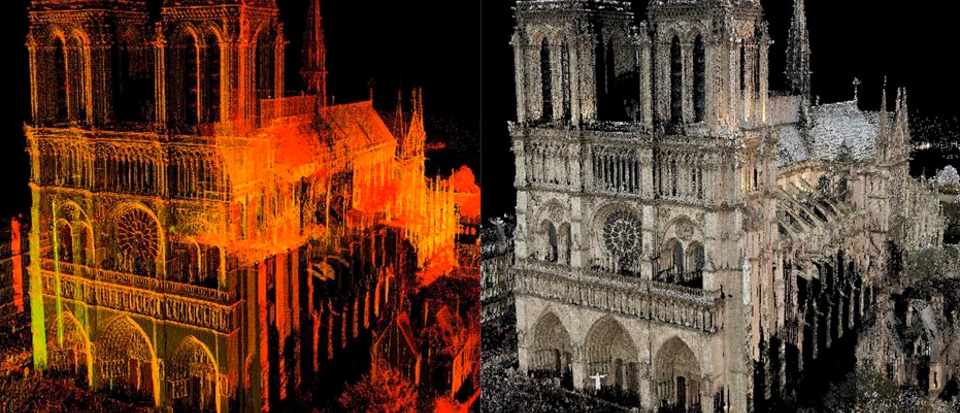 #Featured
How the tragic fire at Notre Dame will accelerate the adoption of laser scanning of historic architecture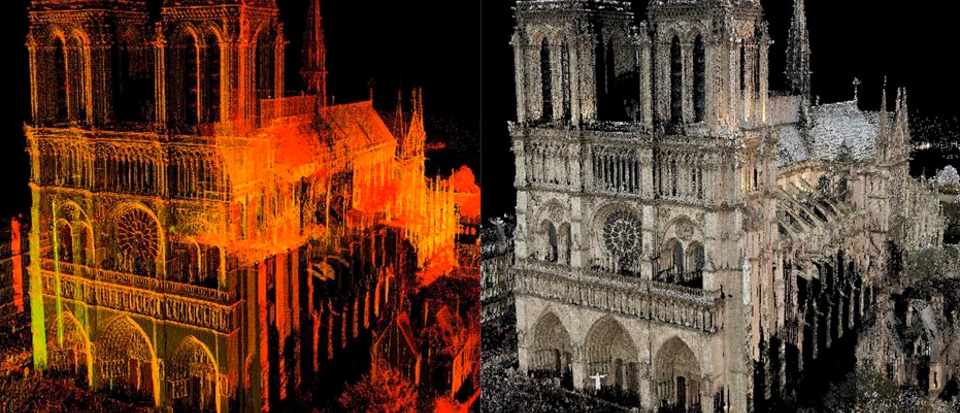 On April 15th, 2019 the tragic fire at Notre Dame in Paris caused devastating damage to the famous 856-year-old cathedral. It's a terrible loss to the cultural heritage of France and the entire world.
As France prepares to reconstruct the cathedral, the eyes of the entire world are looking in the direction of 3D laser scans of the building created back in 2015 by (now deceased) architectural historian, Andrew Tallon. The news, that this fascinating technology and it's jaw-dropping 3D point clouds, will be most likely used for the potential reconstruction of Notre Dame has been mentioned in hundreds of newspapers, portals and blogs around the world.
None of the dozens of articles I've read says the obvious truth, that Light Detection and Ranging technology has been around for a few decades and instant scanning of complex structures is what it was made for. In fact, I've been doing an exercise of 3D mapping of the historic building interior at university as part of my land surveying classes nearly 15 years ago.
What strikes me is that the world has been very lucky to have enthusiasts such as Andrew Tallon (who was one of the initiators of Mapping Gotic France project), or Ben and Barbara Kacyra who founded non-profit organization CyArk. Disasters happen. Fires, floods, earthquakes, extremists blowing up ancient treasures… Without passion and effort of these people, the exact reconstruction of Notre Dame might have been much harder or impossible. Imagine how many historic sites have been lost forever…
As laser scanning plays a crucial role in the capture of 3D data critical to the preservation of historically important works of architecture and archaeology, why is the adoption of the technology still so low? Why LiDAR-based techniques and workflows aren't pushed jointly by the academic communities in the history, architecture, archaeology and geodesy space? Why isn't it widely funded by governments in the developed countries? Why isn't it promoted or even required by UNESCO?
I hope that policy and decision makers had at least a slight concern when reading about Notre Dame fire… "Do our cathedrals have 3D scans available in the case of a similar accident?". Perhaps this tragedy will be a key milestone in the acceleration of the adoption of laser scanning of historic architecture…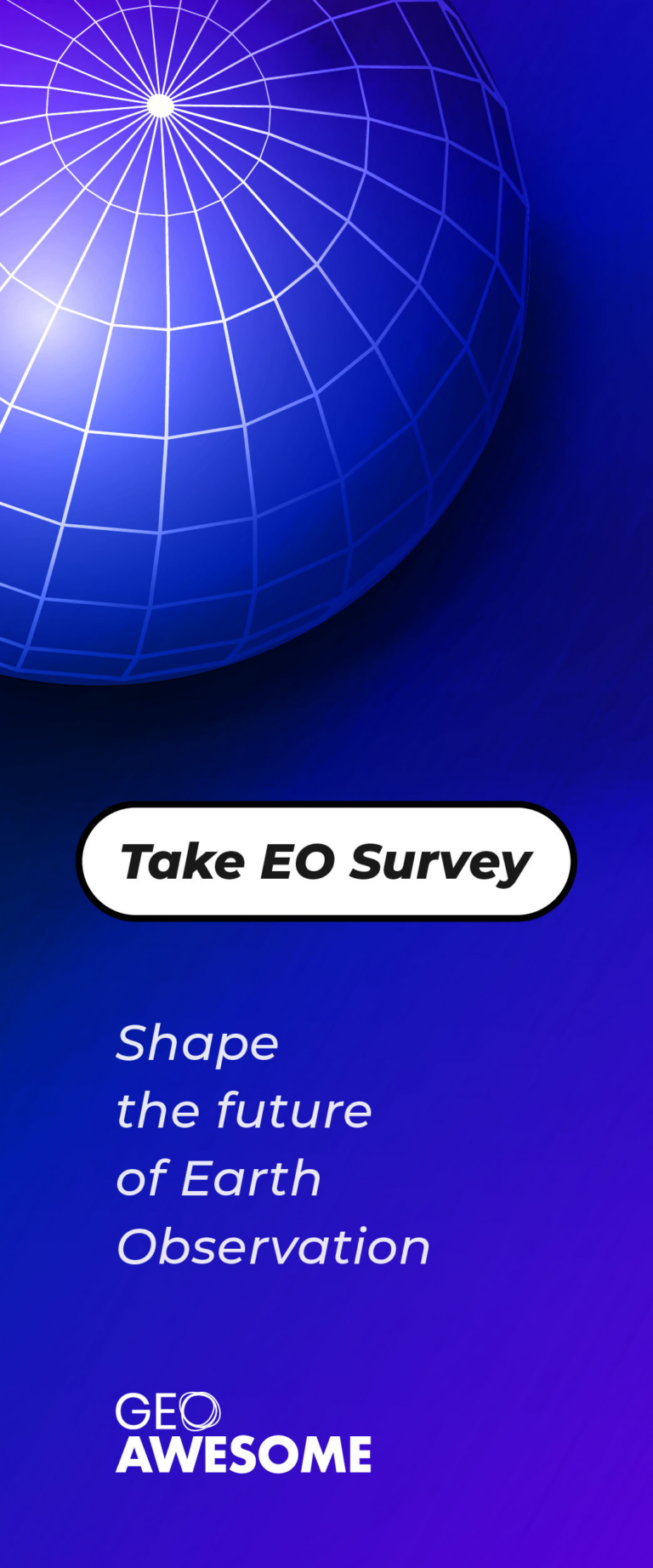 Read on