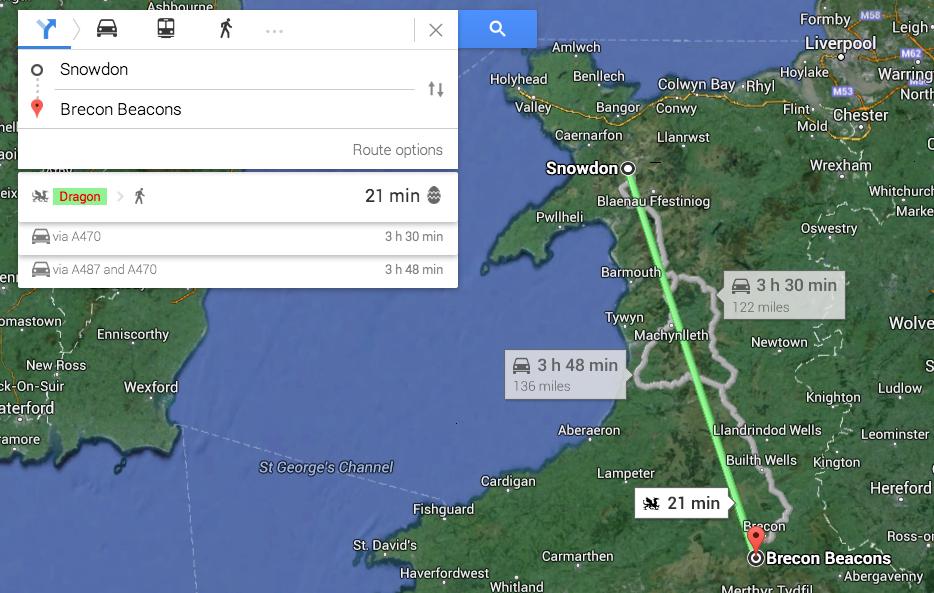 #Business
Google Maps added new transit mode in UK "Travel by dragon".
If you happen to be travelling from Snowdon to Brecon Beacons in Great Britain you'll find a new mean of public transit…
Google maps suggest you that it would either take you about 3 and a half hours to drive or 32 minutes… by dragon. Just hop onto one of the mythical creatures at Snowdonia Dragon Station, and enjoy the ride.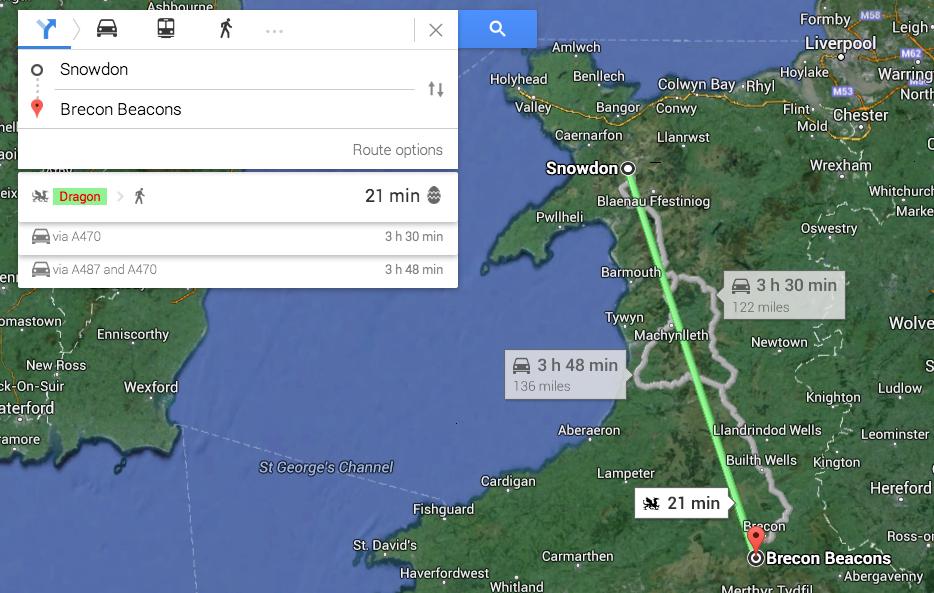 Another interesting route can be found along the Loch Ness between Fort Augustus and Urquhart Castle in the Scotland. Here you can either take a bus, which will take you 33 minutes, or the Loch Ness Monster a 22 minute ride.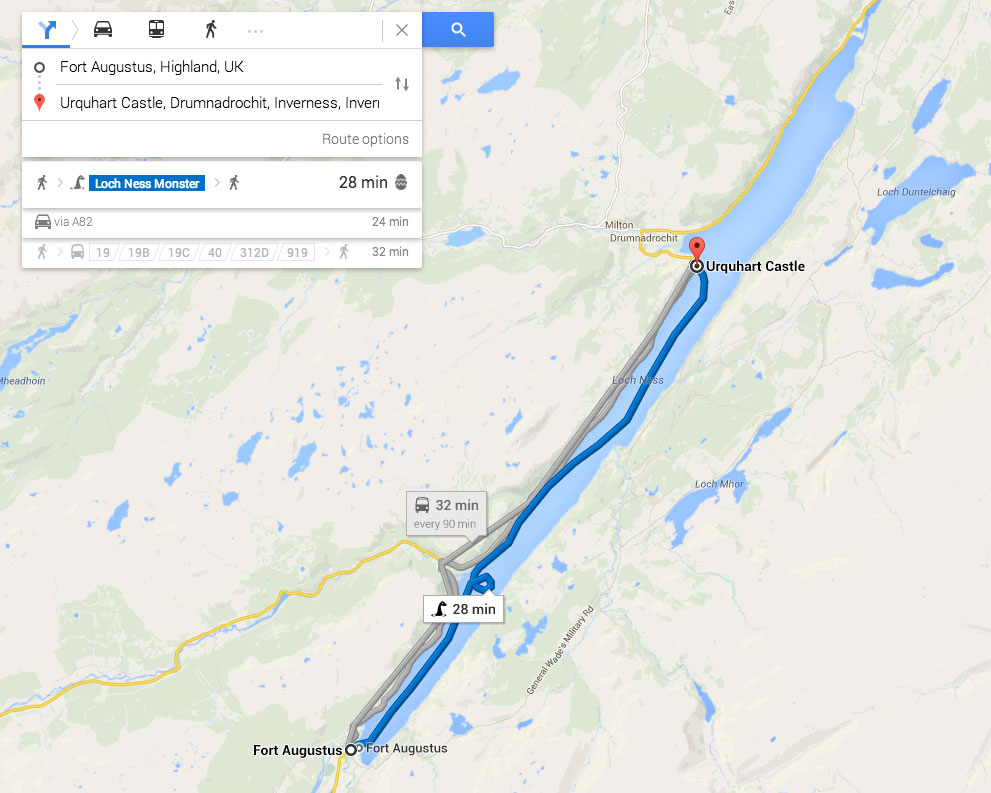 Other noteworthy routes will get you from Buckingham Palace to Windsor Castle by "royal carriage" by "punt" in Oxford and Cambridge.
The community is supported by:

Next article
#Business
Why the new Google Maps "send to device" feature for iOS is disapointing
Google released "send to device" feature for Android in April. It allows users to search for a particular location on Google Maps on your computer and easily send it to your smartphone. This week Google released a similar feature for iOS.
In order to activate this functionality, first you'll need to enable it in the settings menu on your iPhone or iPad. The option is available inside the app under notifications settings. You'll find there a new option to allow notifications "Sent from desktop maps." After you turn it on, and you're signed into the same Google account on your computer, a new "Send to device" option will appear on desktop.
But frankly speaking I'm really disappointed by that feature. Everyone knows that the new version of Goole Maps released a year ago is extremely slow. It works much more smoothly on a smartphone. The only use case when I prefer to use Google Maps on desktop is when I want to customize my route (with shortcuts and alternative routes) rather than to choose the one proposed by Google.
The problem is that there is no way to send this route to your smartphone and the app does not offer the option to manually drag and drop extra points on your route. I was expecting "send to devise" option to finally support it.
I hope that Google will add it in the next released of the app.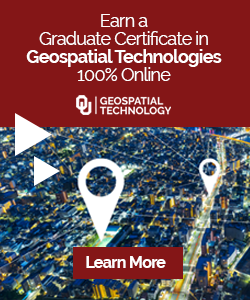 Read on