#Business #Ideas
Google is all set to test autonomous cars with (real) test drivers
Google has made no secret of its plans to launch an autonomous car in the near future and it look one more step in that direction – by hiring "Self-Driving Vehicle Operator / Operations Associate (PHX)".
A test driver for an autonomous car?
Okay, this isn't really an opening for a (software) test engineer but Google is looking for someone with solid driving skills and the ability to type a minimum of 40 words per minute (seriously?).
"The role of test driver is so new that there isn't a particular type of person that we look for," Torcellini said. "We've hired people from all types of backgrounds, from English teachers to orbital welders. In general, they need to be excellent drivers who pay really close attention to the road and can predict the social aspects of driving. Local drivers will be great for testing in the Phoenix area because they know the roads and local driving norms better." – AZCentral
Google has been driving around its self-driving cars for months now and had announced its plans to test it in desert-like conditions and the job postings will definitely help accelerate the testing.
The self-driving car timeline
Self-driving cars are definitely coming. It's only a question of when and recode has a rather interesting post on a possible timeline for our autonomous driving future. Here's the link.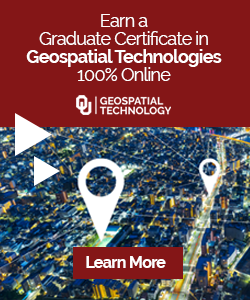 The community is supported by:

Next article

#Business #Featured #Ideas
Indoor Mapping and AR at Google I/O: Project Tango
Google I/O is less than 48 hours away and if you have been following the event, there is one project that features prominently across the different tech blogs and websites – Project Tango!

Project Tango
Project Tango has gained a lot of attention lately and Google seems to be intent on taking the technology mainstream. Just how important is Google taking Indoor Mapping and AR/VR? The tech giant has 4 I/O sessions on Project Tango this year, up from the solitary event in 2015.
Indoor Mapping, Augmented/Virtual Reality
With Project Tango, Google is aiming to conquer Indoor Mapping and AR/VR with one single platform and unlike the other hardware devices from Microsoft (HoloLens) and Facebook (Oculus Rift), Tango's biggest advantage is that it turns your Android Smartphone/Tablet into a 3D mapping platform. Interesting in checking out the Project Tango Dev Kit? Here's the link.
If you were to go by the predictions for the Google I/O (Read: Google Plans to Map the Interior World in 3-D), Google is scheduled to showcase a solution (cloud-based obviously) to easily share 3D mapping data between Tango devices.
We just to have to wait and see what Google has in store for the future of Indoor Mapping and AR/VR. Imagine if the next-gen Android devices could navigate indoors without the need for any additional hardware, while at the same time constantly improving the maps. Definitely a Geogeeks dream 🙂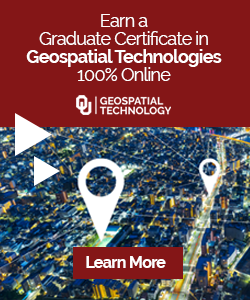 Read on